Class 3 English Grammar Chapter 22 Letter and Application Writing with Sample Letters and Application updated for the new academic session 2023-24. The simple format of Letter and Application are given here so that students of standard 3 can understand easily. Some questions are also given for practice which also helps to learn how to write a proper Letter or an Application.
English Grammar for Grade 3 Chapter 22 Letter and Application Writing
Class 3 English Grammar Chapter 22 Letter and Application Writing
Letter and Application Writing
A 'letter' is defined as a piece of writing that gives the detailed information. Letters are the oldest form of conveying ideas, messages or thoughts. These are written in easy style using colloquial language.
Type of Letters
There are mainly two types or letters:
1. Formal Letter
2. Informal Letter
Formal Letter
Formal Letters are precise and to the point. They are written in a clean and formal style. All official letters and applications come under this category. In business letters the writer of the letter does not know the recipient or addressee personally. The purpose of the letter is official.
Informal Letter
Informal Letters are either personal or social, written to friends, relatives and acquaintances. Here, the writer of the letter knows the recipient or addressee personally. The purpose of such letter is to communicate something.
Basic Part of a letter
While drafting a letter, the following points must be followed:
Sender's address: a letter must begin with sender's address.
Receiver's address: without the address of the receiver the letter can not reach the destination.
Date: date is also an important part, so, date must be written.
Subject: subject tell us reason
Salutation or Greeting: salutation or Greeting depends on the
person to whom the letter is written.
Subscription: letter must end with a polite leave taking such as
yours truly, yours sincerely, yours affectionately etc.
Signature: the name of the sender is written here.
Write an application to the principal of your school asking for waving off late fee as you could not deposit the fees in time.
D/1-28 Punjabi Bagh, Delhi 15 July 20xx
To,
The Principal
Adarsh Public School
Sector-8, Rohini, Delhi
Madam,
For your Kind Information I could not submit my quarterly school fee is on 20th August that the last date for depositing. I was not being able to pay my fee by the last date as my father is out of station. He will return on 25th August.
Kindly allow me to deposit my school fee by 27 August 20xx without late fee. I shall be thankful to you.
Yours faithfully
Rajesh, Class III–C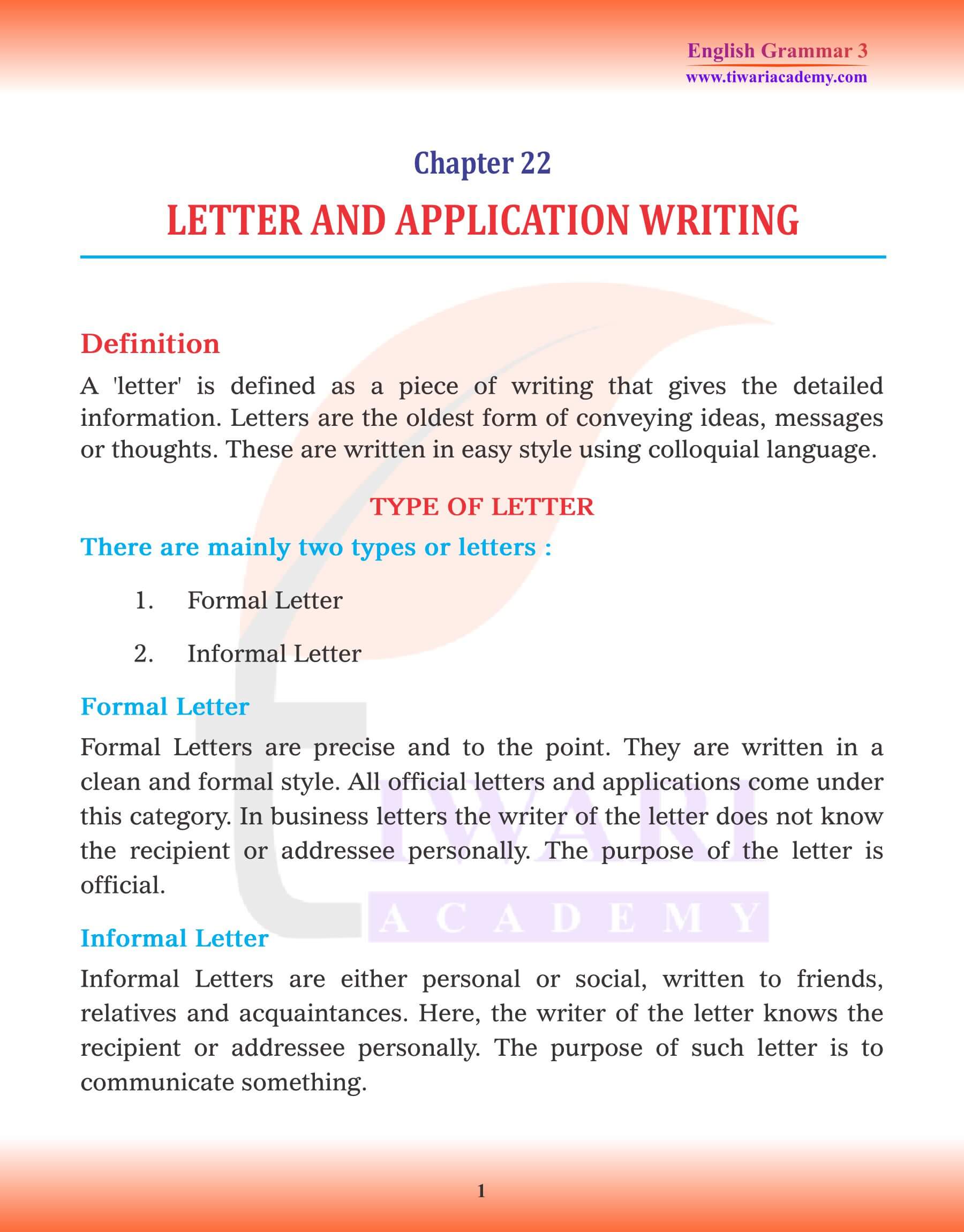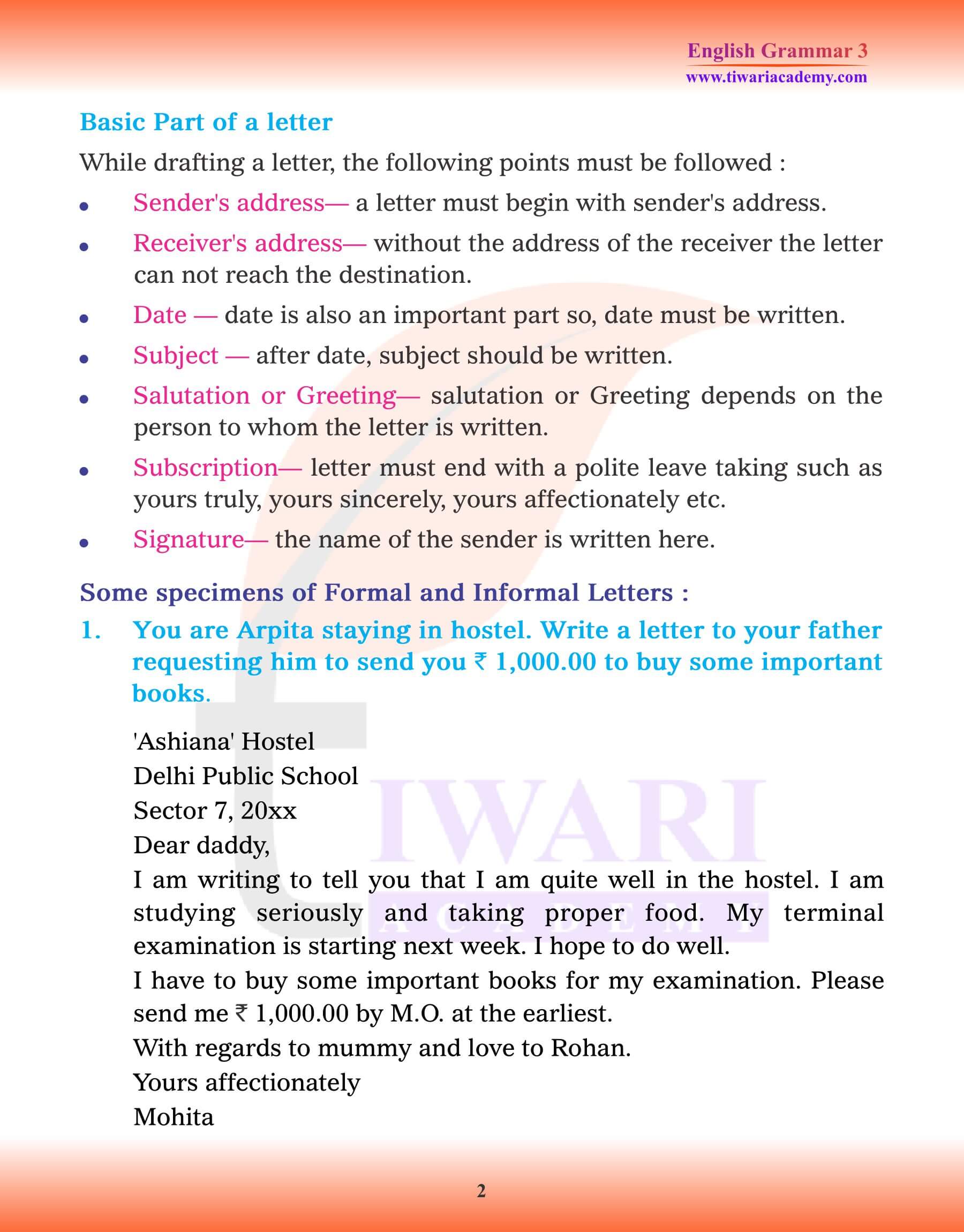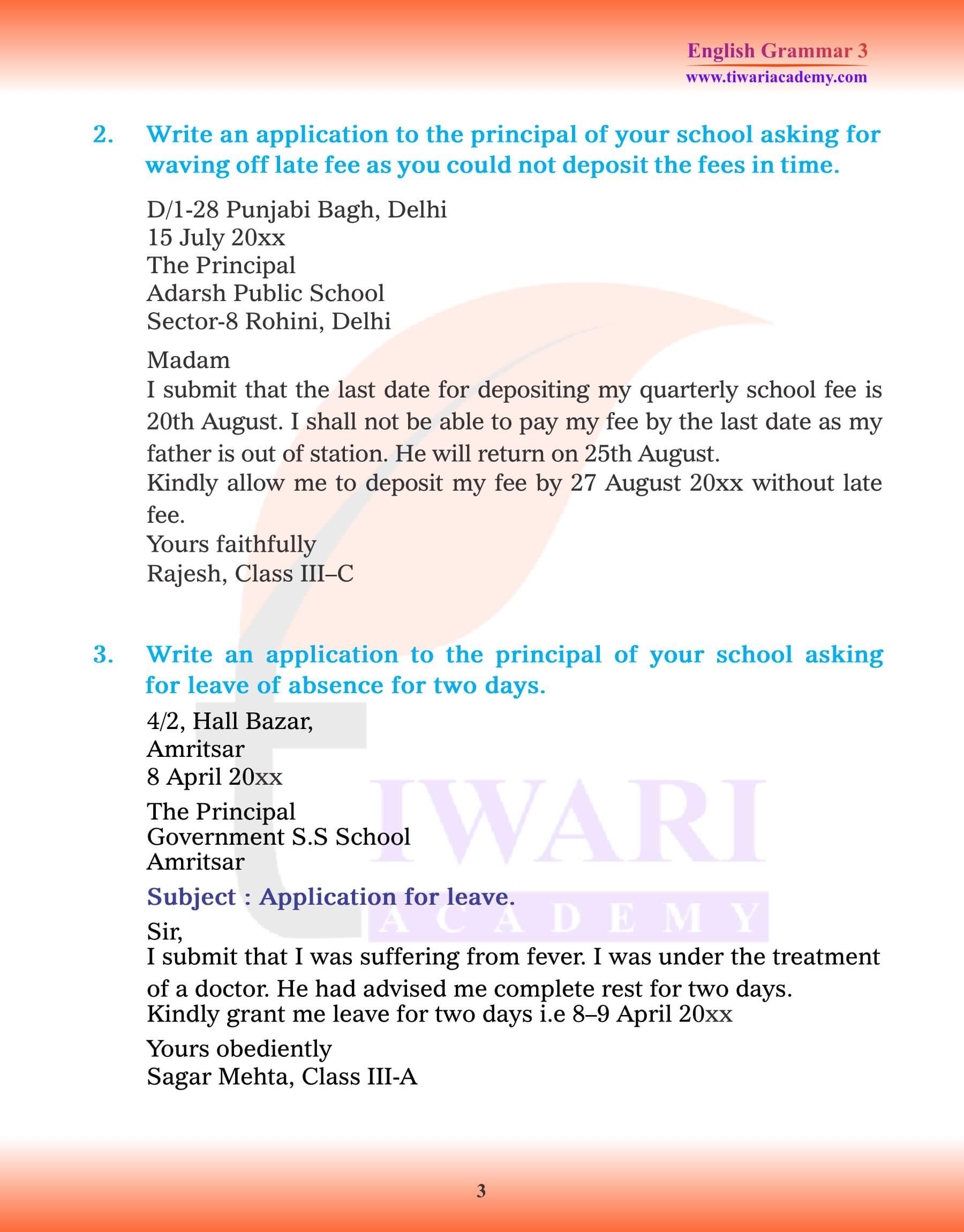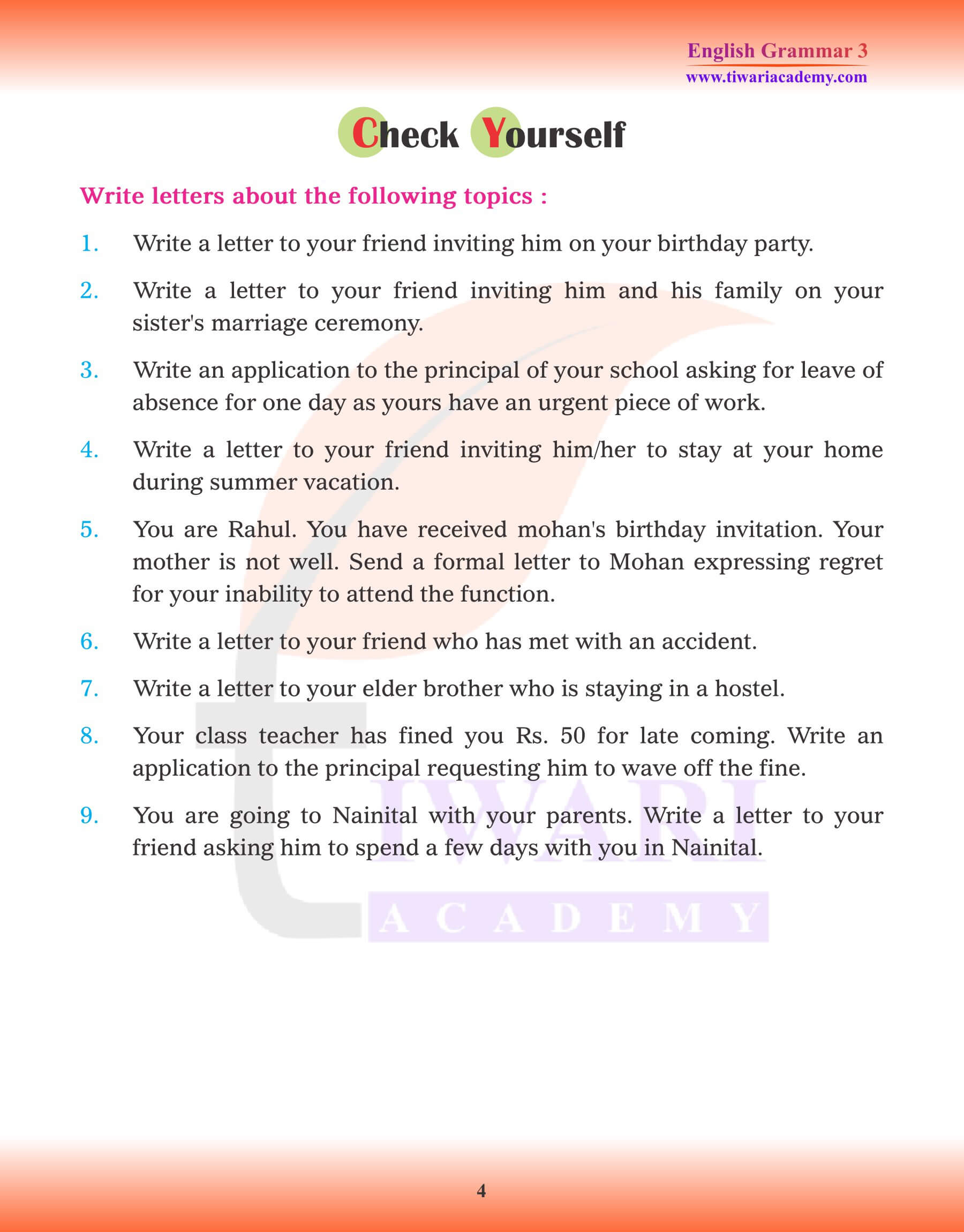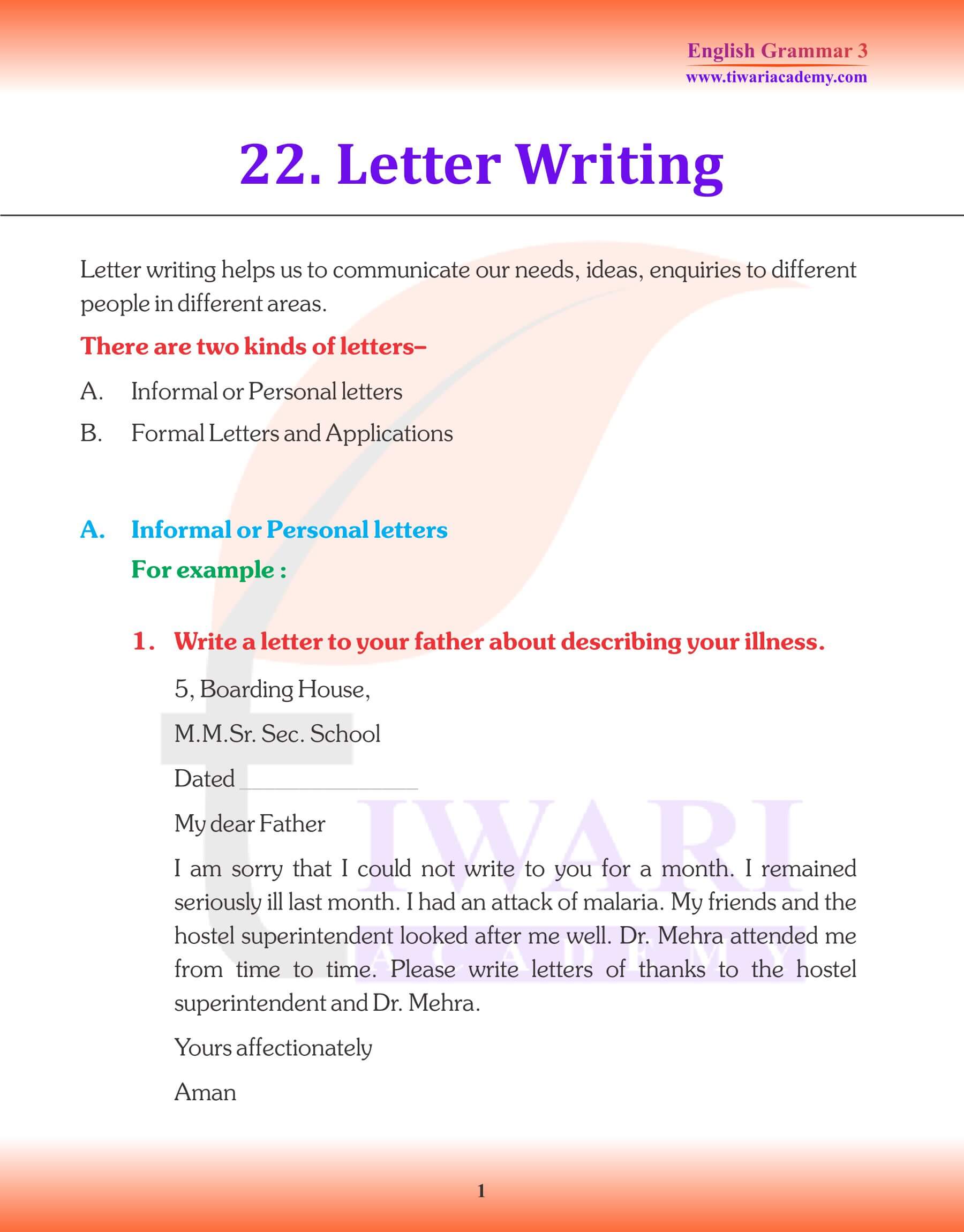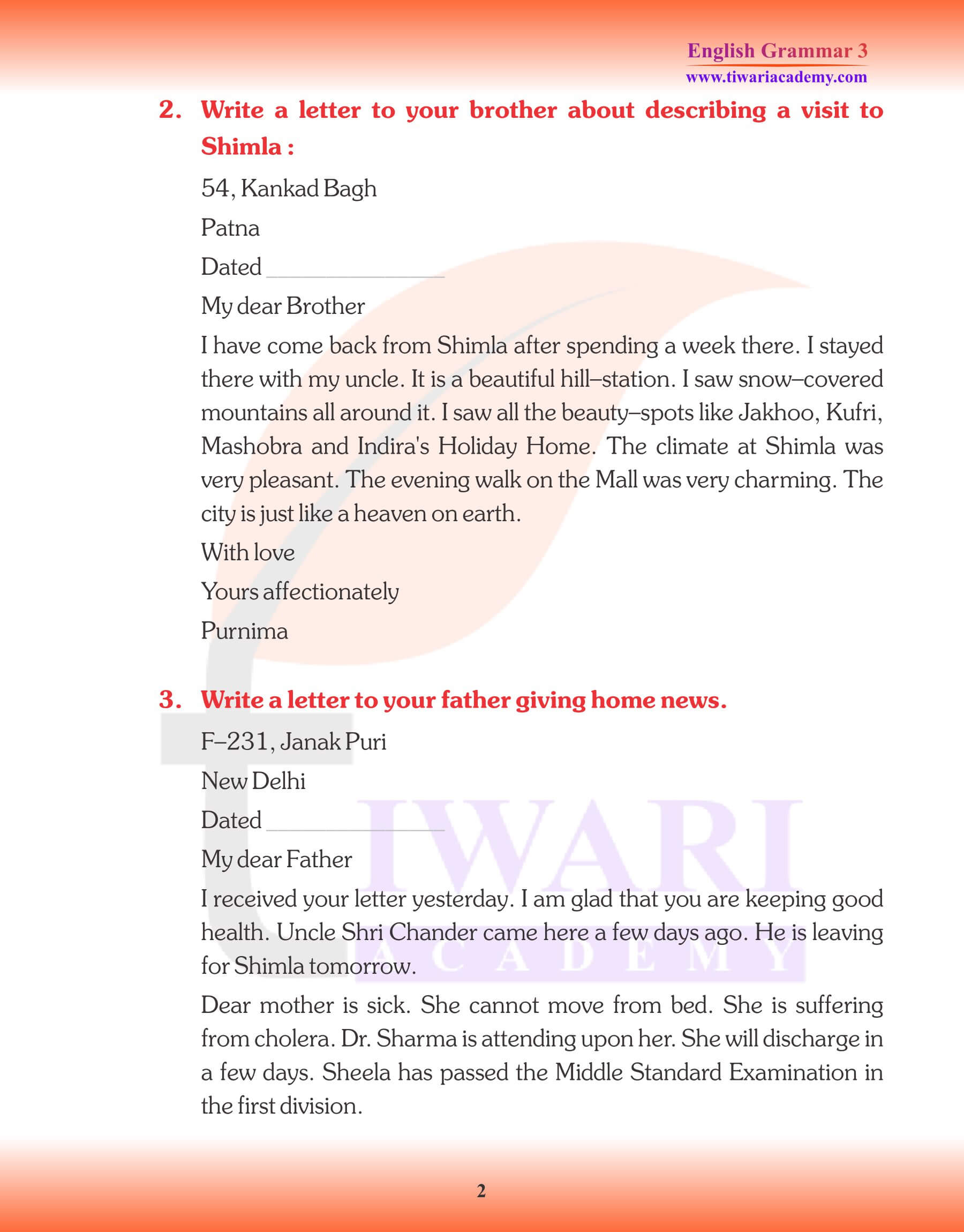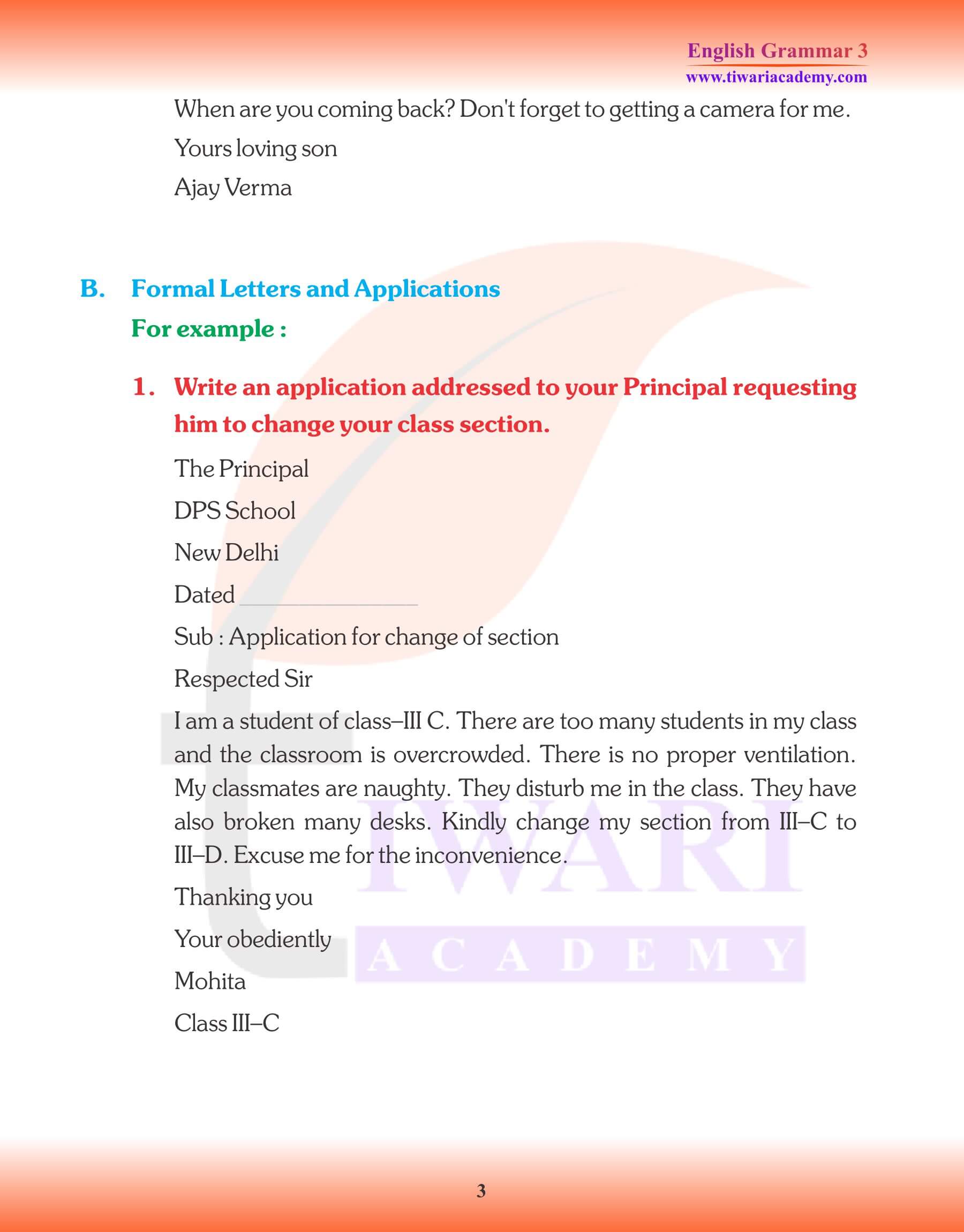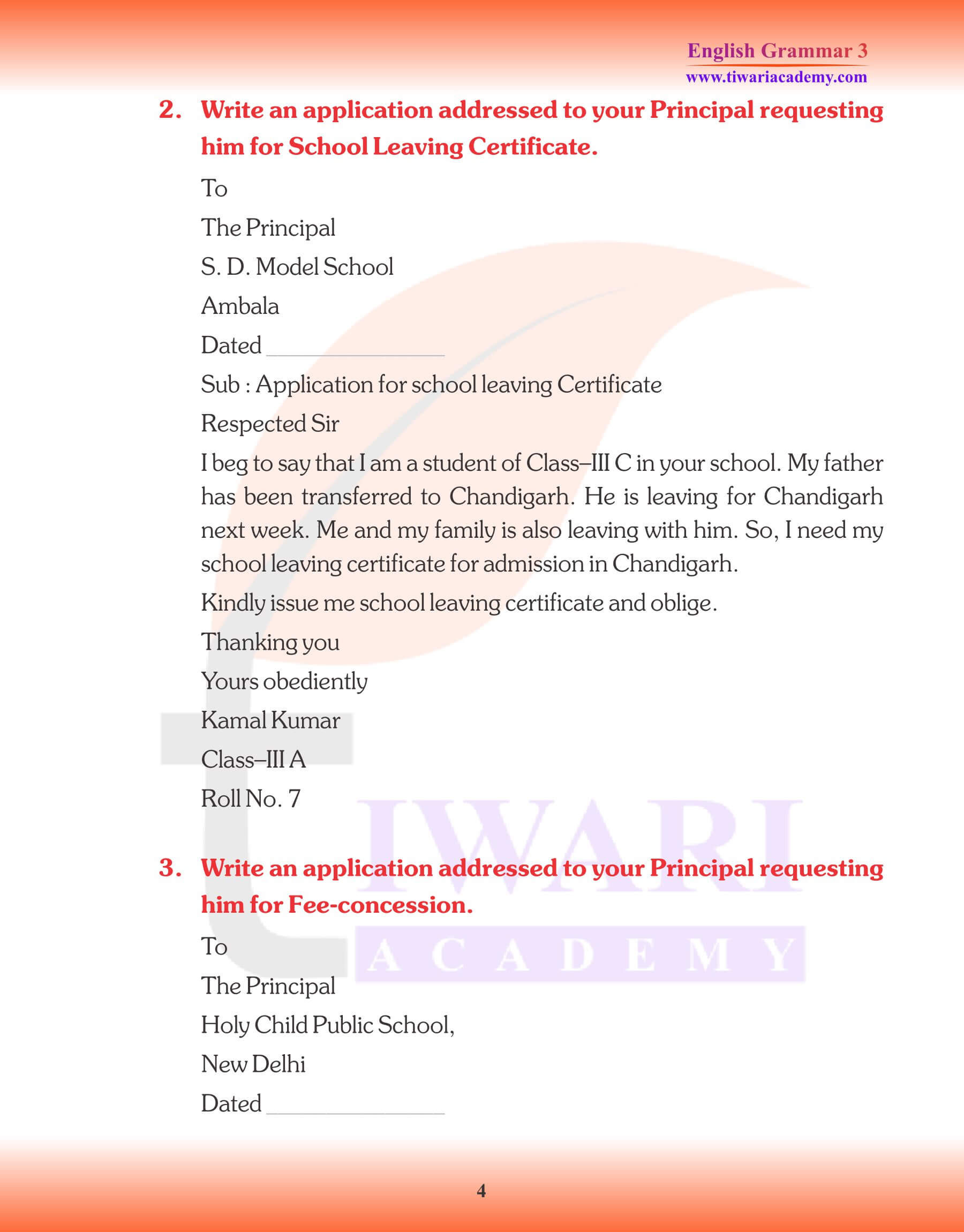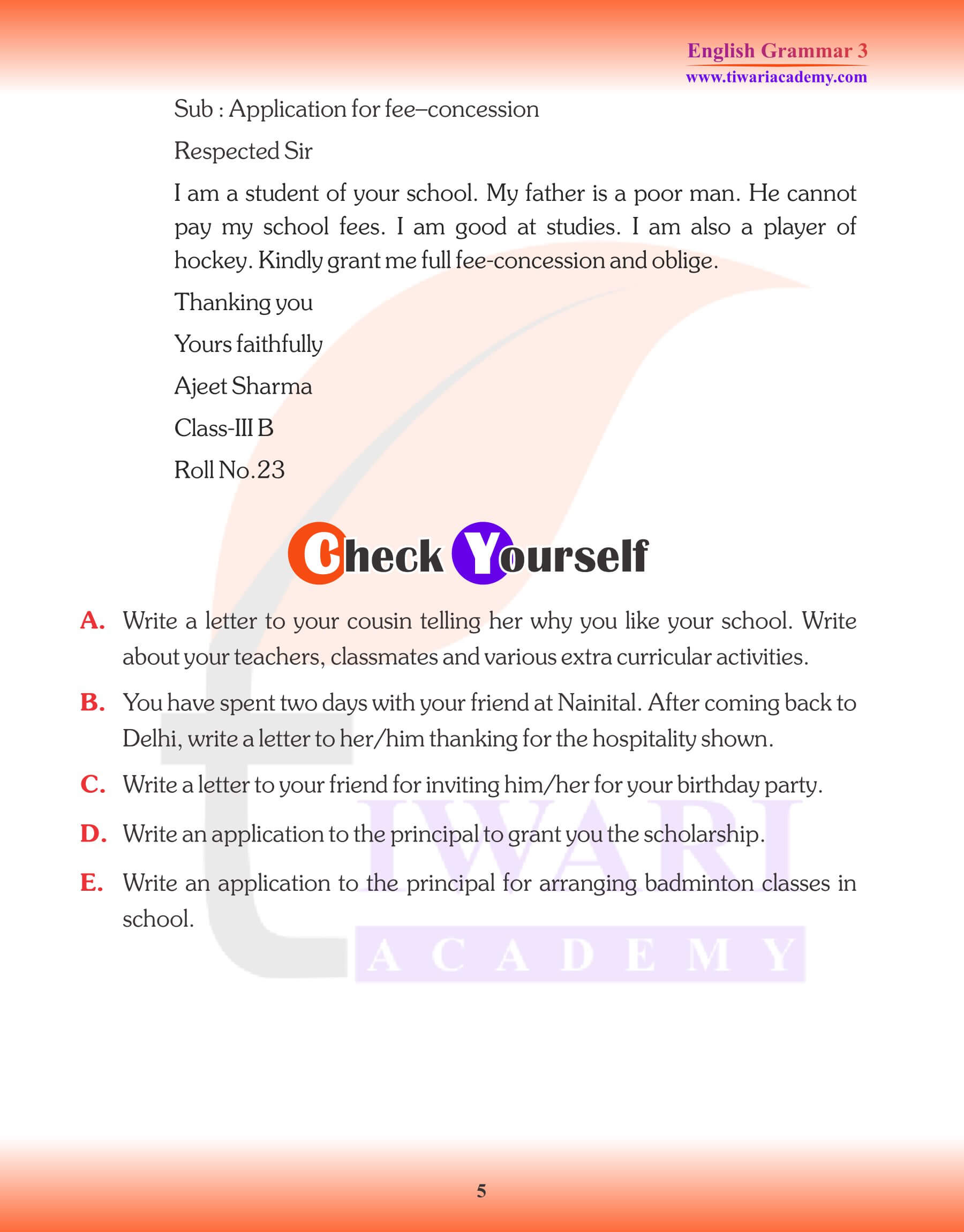 Last Edited: July 17, 2023