NCERT Solutions for Class 4 Maths Chapter 8 Carts and Wheels in English and Hindi Medium updated for new CBSE Session 2023-24 free download in PDF. One of the most interesting geometric shapes to study is the circle. However, since they don't have suitable fixed-length sides, you can easily get over them. Grade 4 Maths Chapter 8 will introduce you to the concept of a circle and radius along with its circumference.
NCERT Solutions for Class 4 Maths Chapter 8
Class 4 NCERT Maths Chapter 8 Game of Circle
This chapter is about the play with circles and circles. I hope you played some of such games that include circles in them. Now the question is how you found out the way to draw a perfect circle during the play. In the chapter you will see there are some of the ways to make circles in those circles are for just paper and too small to trace it on the ground. You need something bigger. So try to make one in the ground.
CBSE Class 4 NCERT Maths Chapter 8 Activity
You might be able to use a waste bicycle tire which is laying around or maybe a string and stone so one can hold and stand in the middle and the other one can hold the string end and draw while walking in a circle and other people in the center will hold the string tight. The rule is simple that sting cannot be loose otherwise the circles will lose their shape.
You will also see this activity is being done in the chapter that makes this activity totally relevant because somehow in those the kids failed to draw a perfect circle with the help of a wooden stick.
The activity you have done is the solution even you will find it in the book not just that this activity will teach you the way the compass and pencil are being used to draw the lines.
4th Standard NCERT Maths Chapter 8 Circular Things
Once you master the way to use the compass and pencil to draw the different sizes of circles you will find it easy to draw with the help of it because using this method you will be able to draw different designs that are given in the chapter and apart from it you can use your imagination to make such designs because pretty much everything around you has some form of circles in it. Like cars, trains, and its wheel, fruits like orange, even if you see from above your pencil is round.
Class 4 NCERT Maths Textbook Chapter 8 Instruction for Children
Children need a lot of interesting exercises of making and measuring the radius of circles of different sizes. They can also make wheels and carts. Encourage children to explore their own designs with a compass. This will also give them more practice in drawing circles with a compass.
What is the main topic of unit 7 of class 4th Mathematics?
The main objective is to understand how to draw and understand the value of a circle. There are various examples, activities, and even picture given in chapter 7 that makes students of class 4 understand how to draw and use this shape.
Did you find unit 7 interesting for class 4 students of Maths?
There are various activities and ideas are given to draw and use circles even the for students who are interested in cars and motor vehicles wheel are important and how these shapes play an important part of daily life is an interesting thing along with the question to solve using the mathematical methods.
What part of unit 7 did you find more entertaining?
Activities to draw the circle and create ow designs and with the help of geometry instruments I found more interesting and fun to as with this one can practice the shapes, designs, and patterns. Though the entire chapter is interesting as it is full of such questions and activities.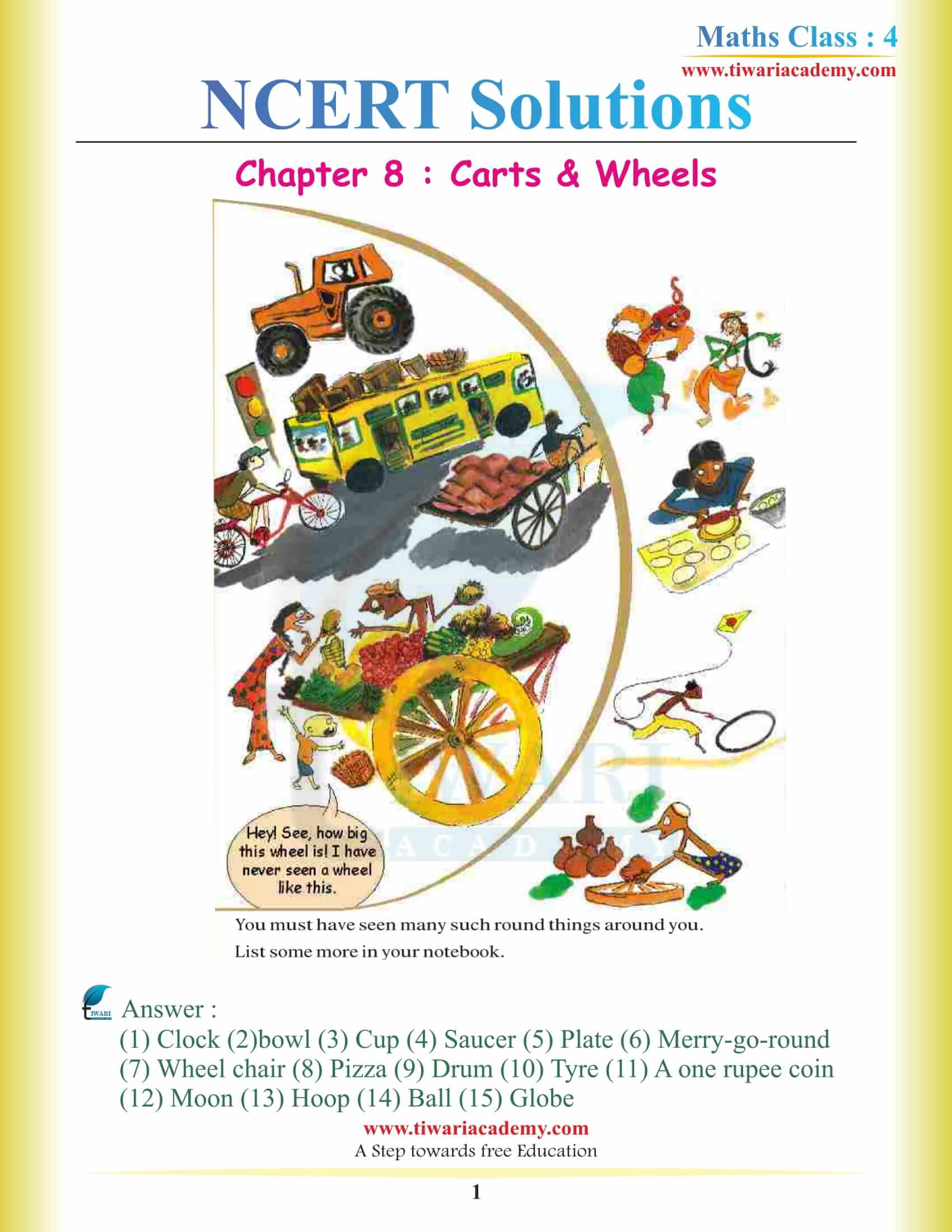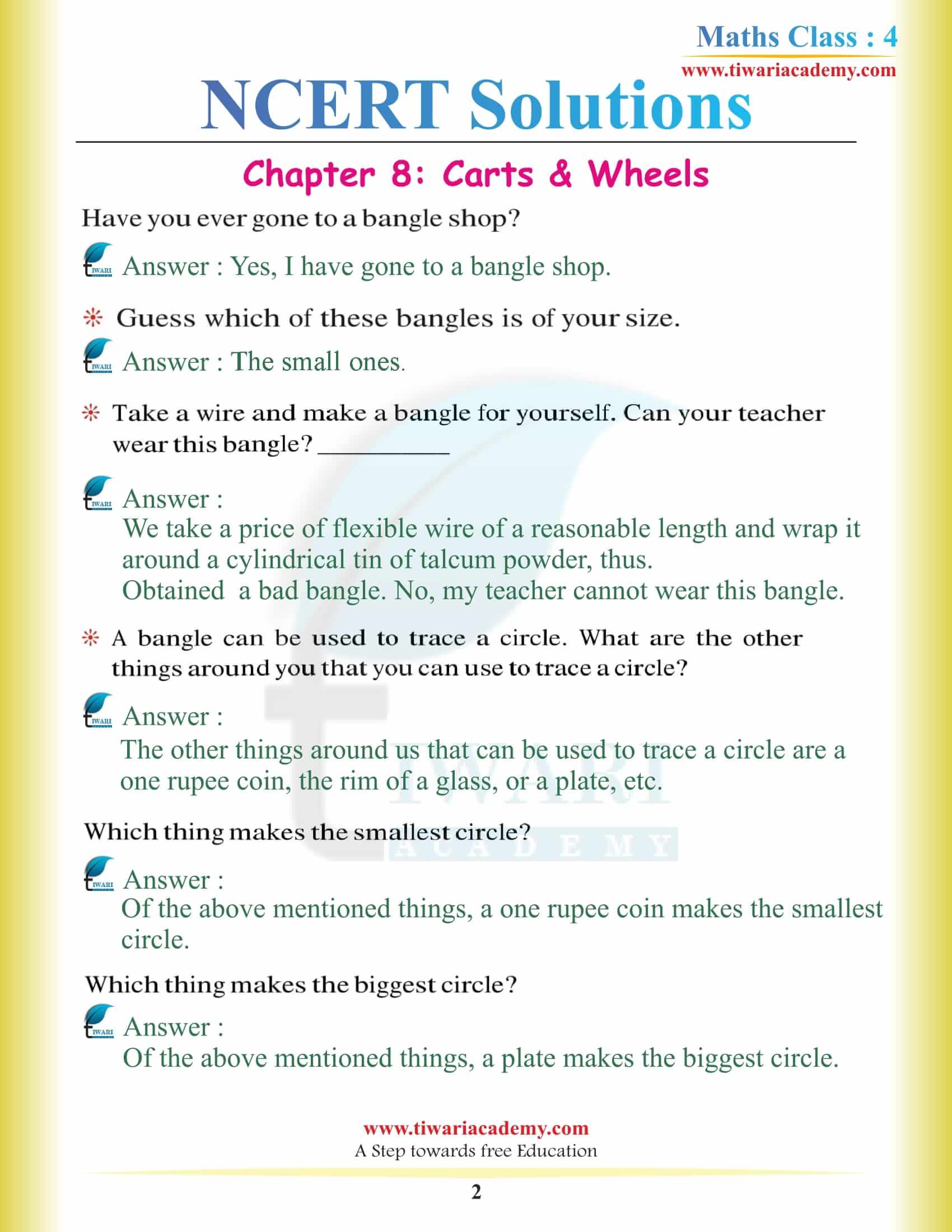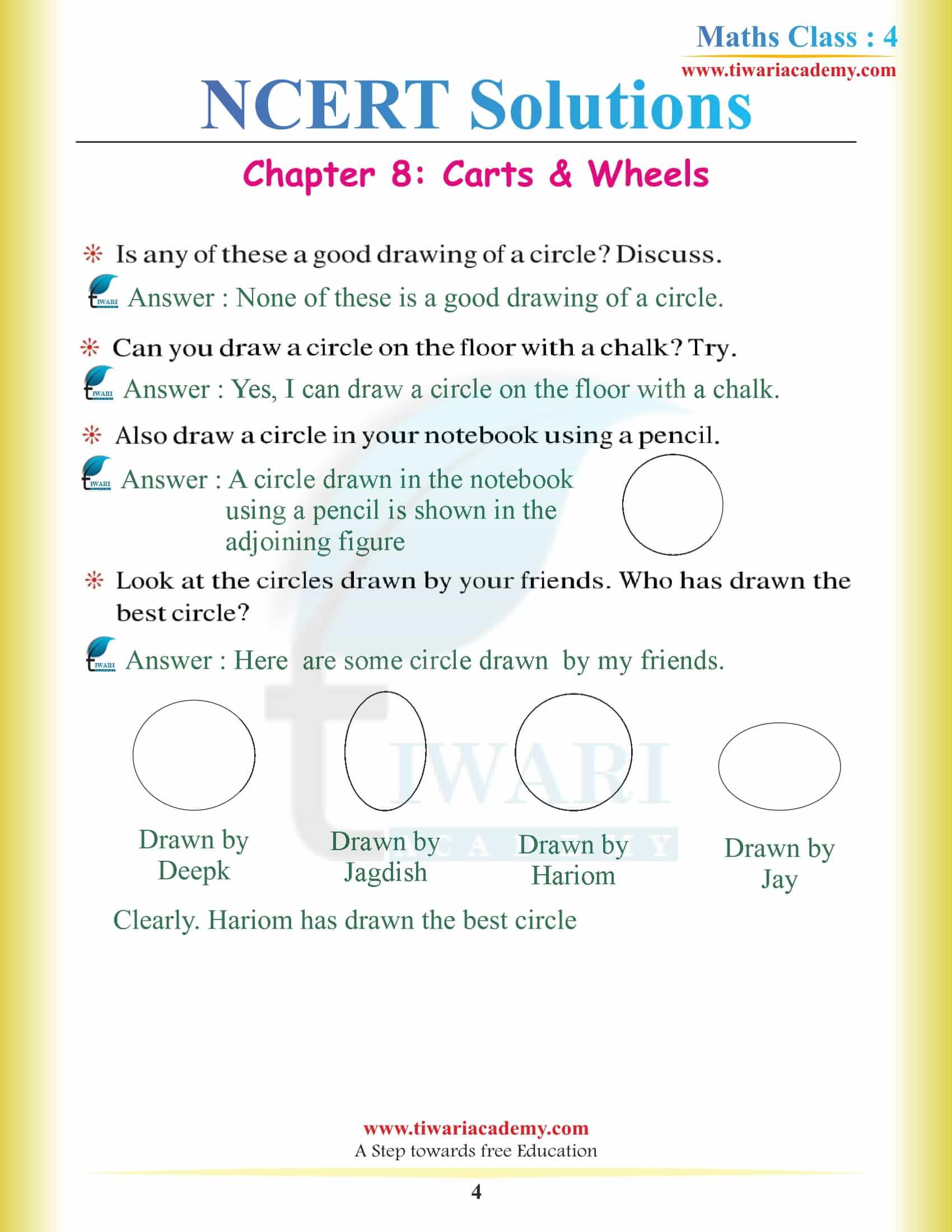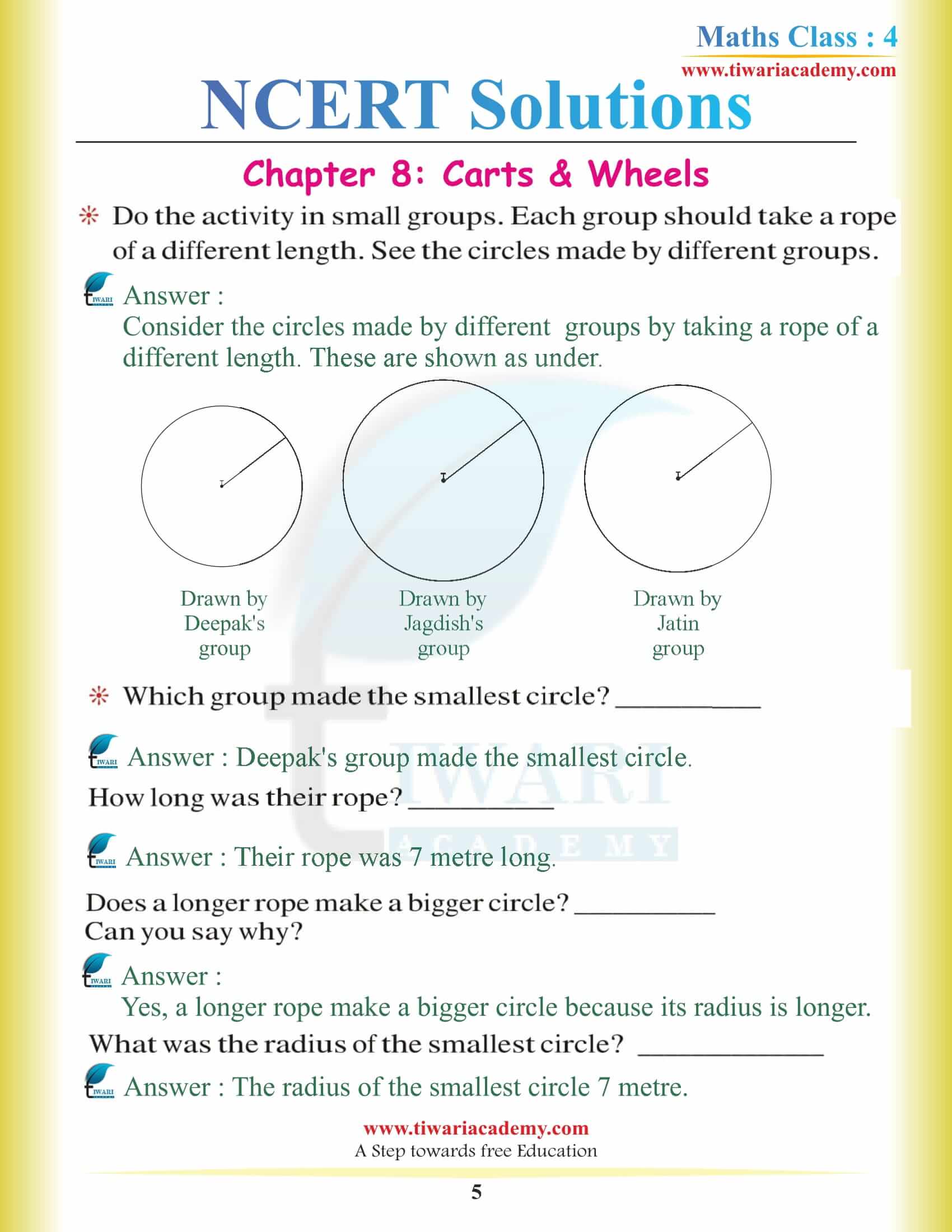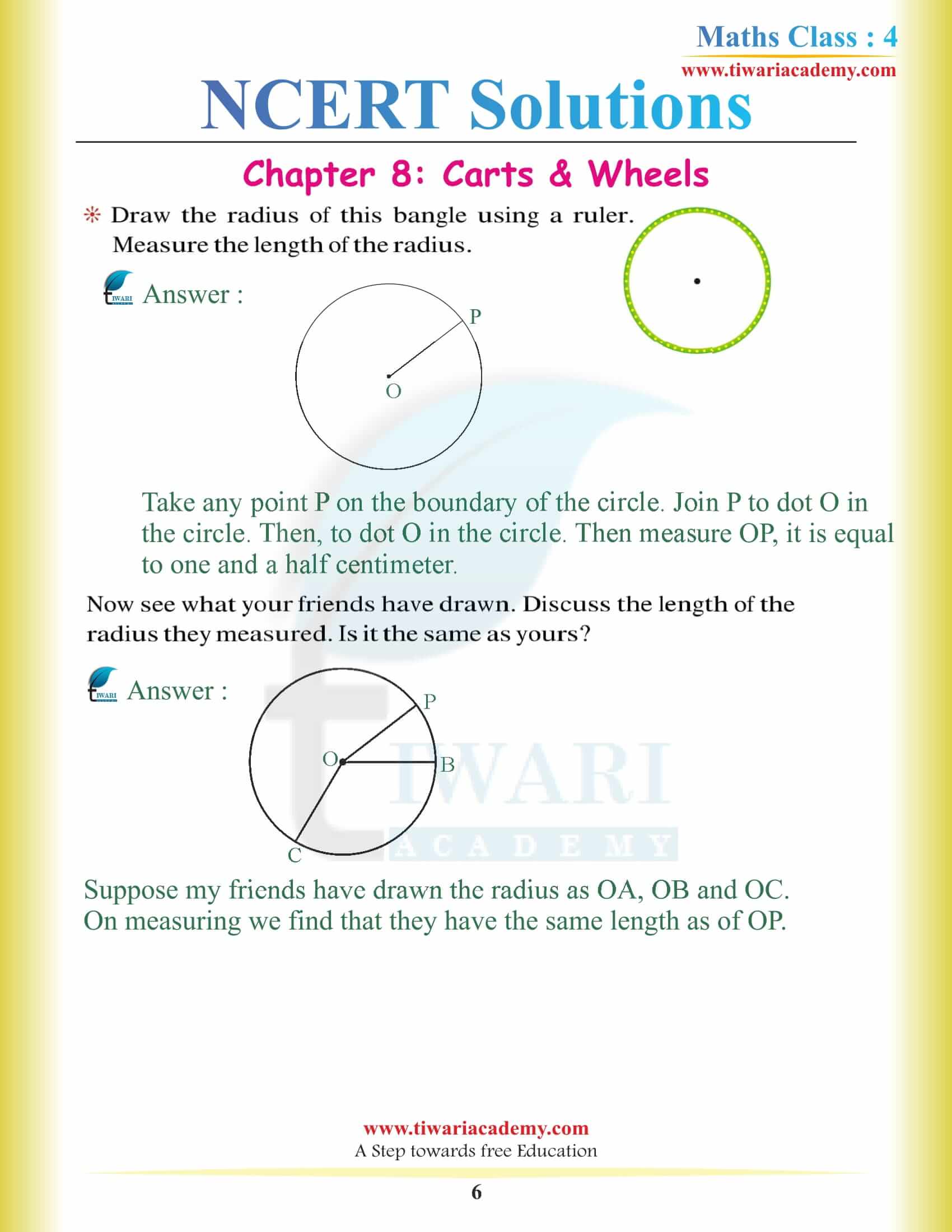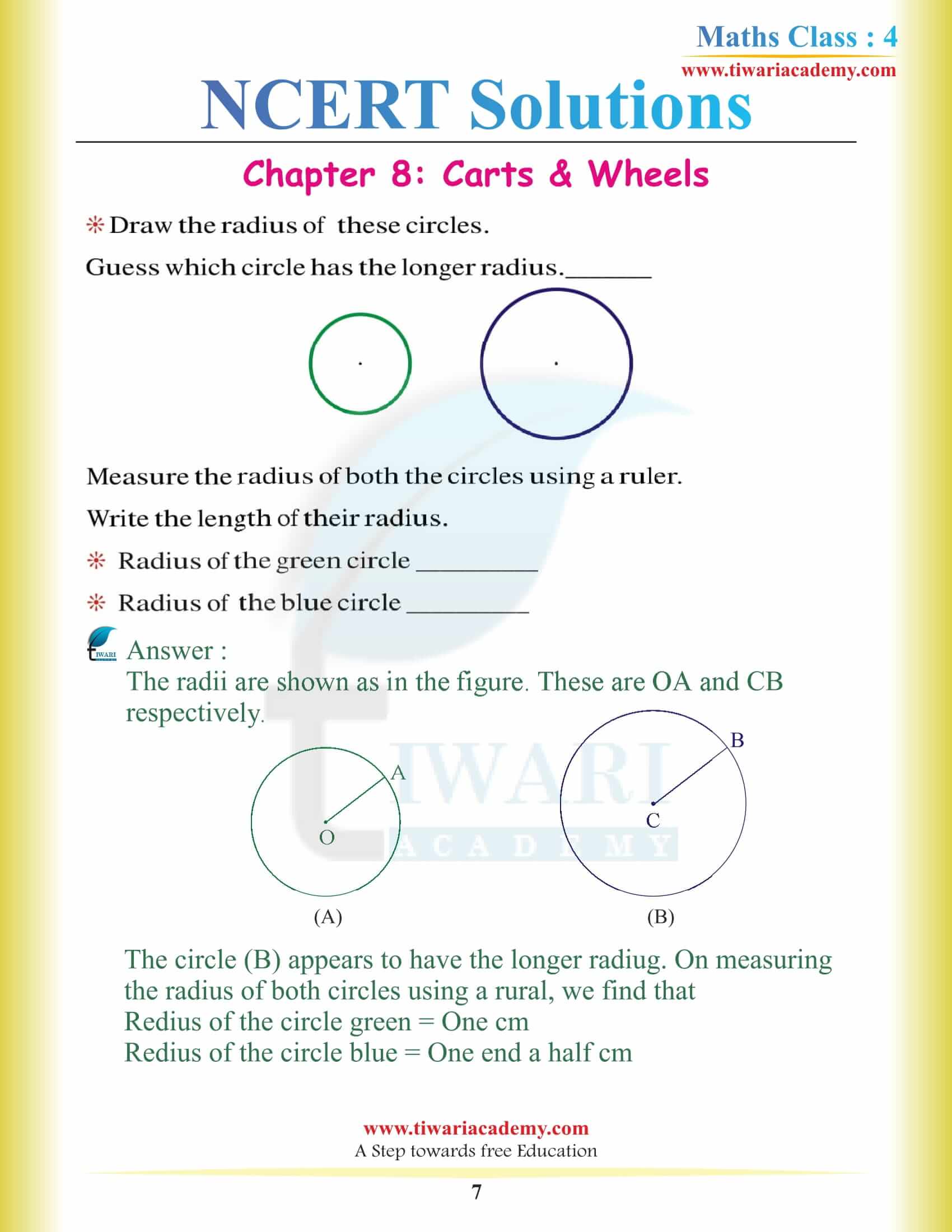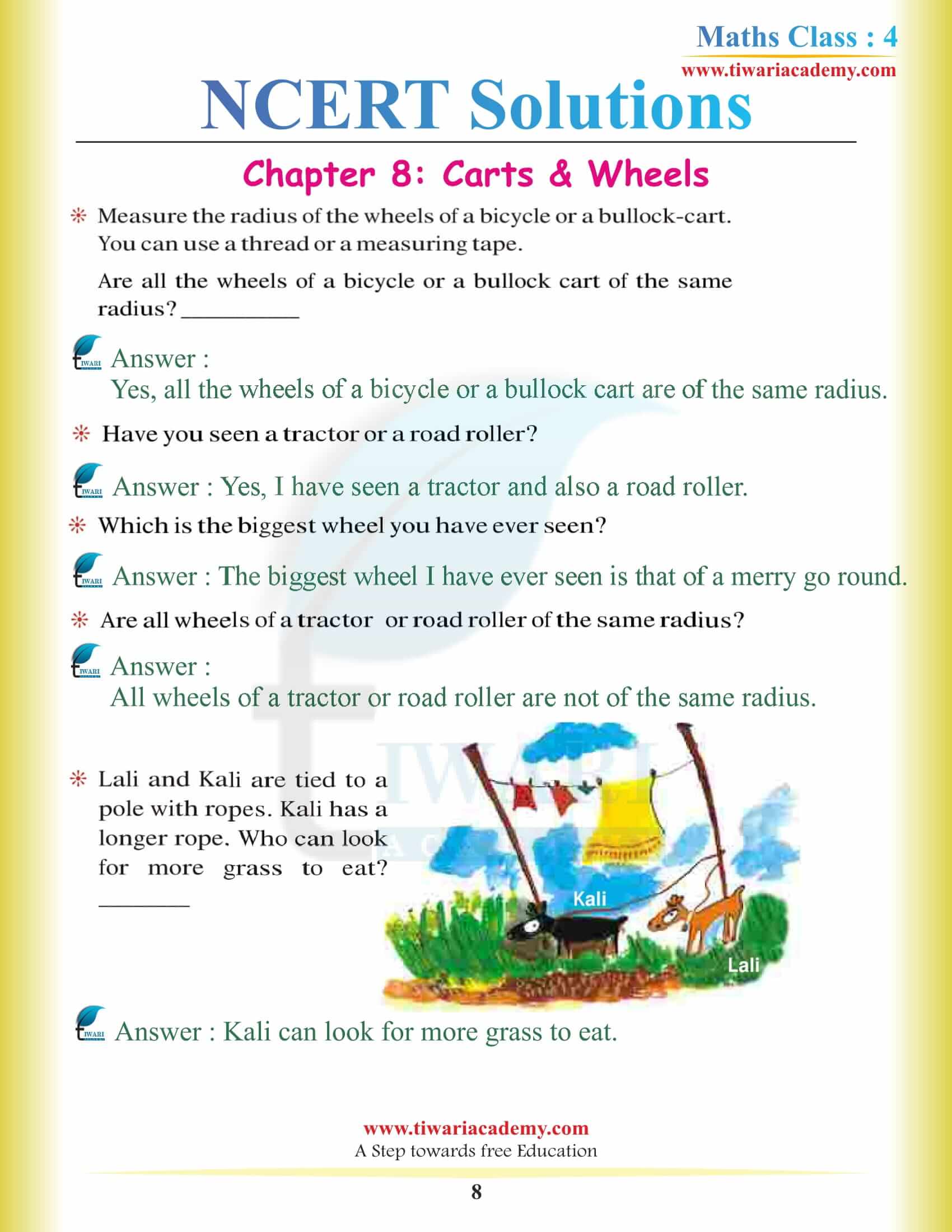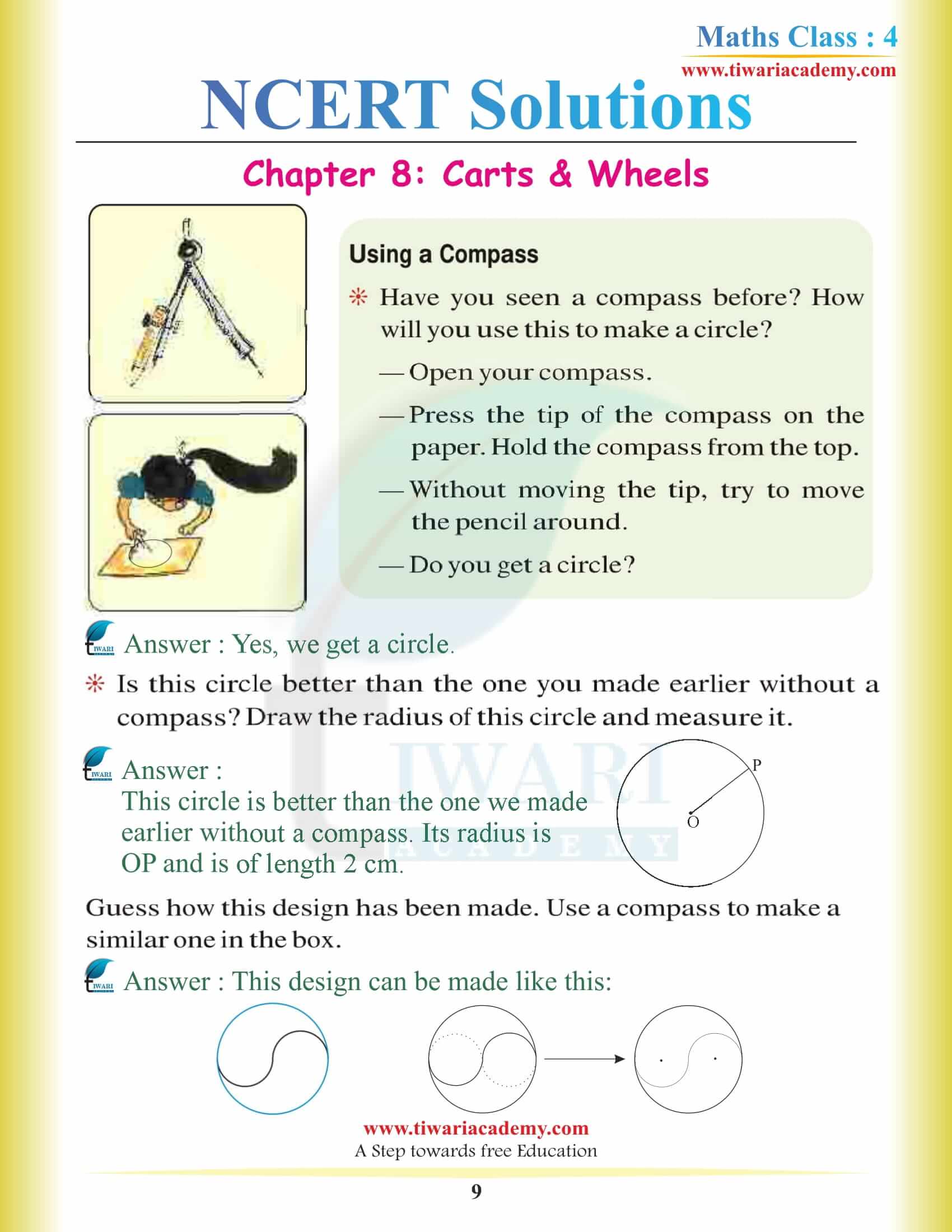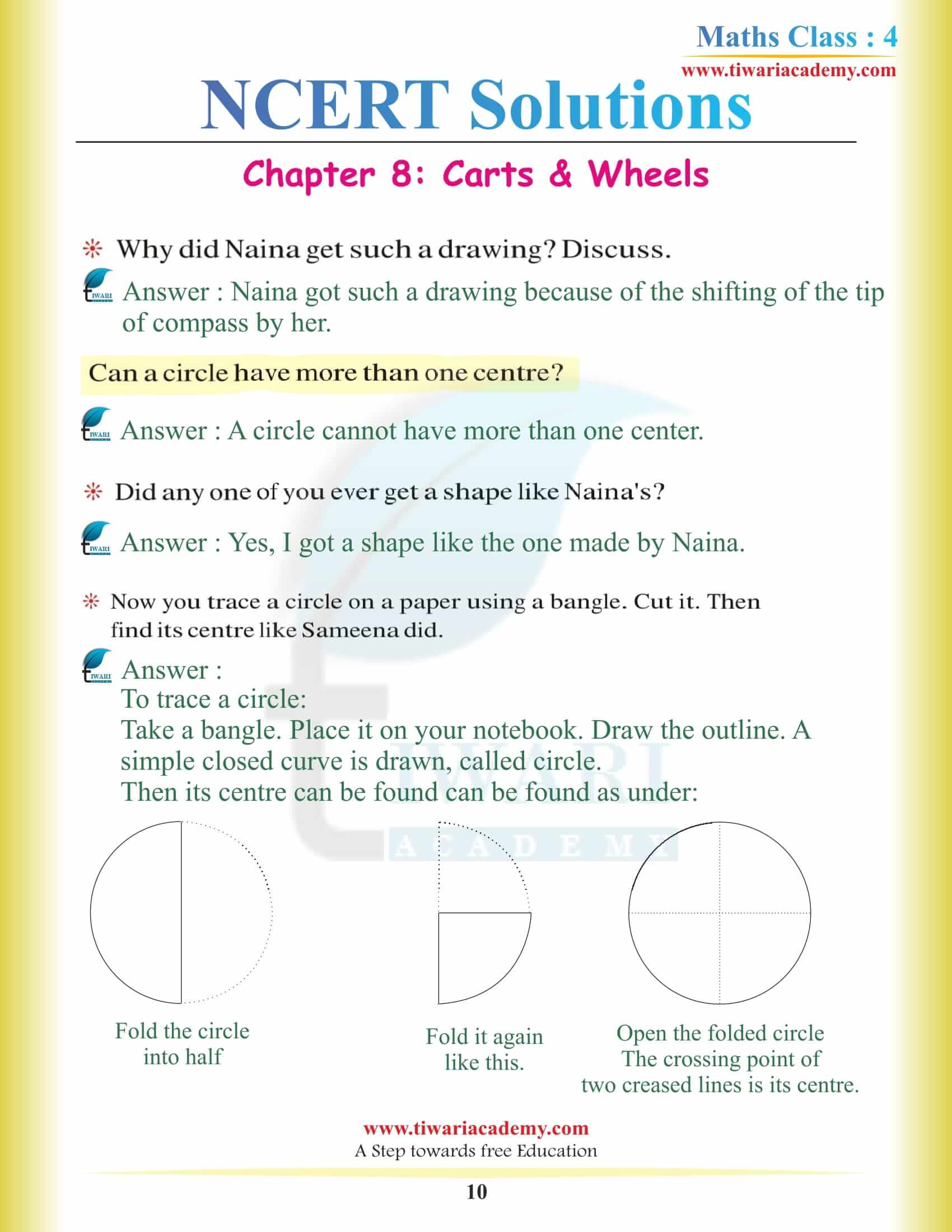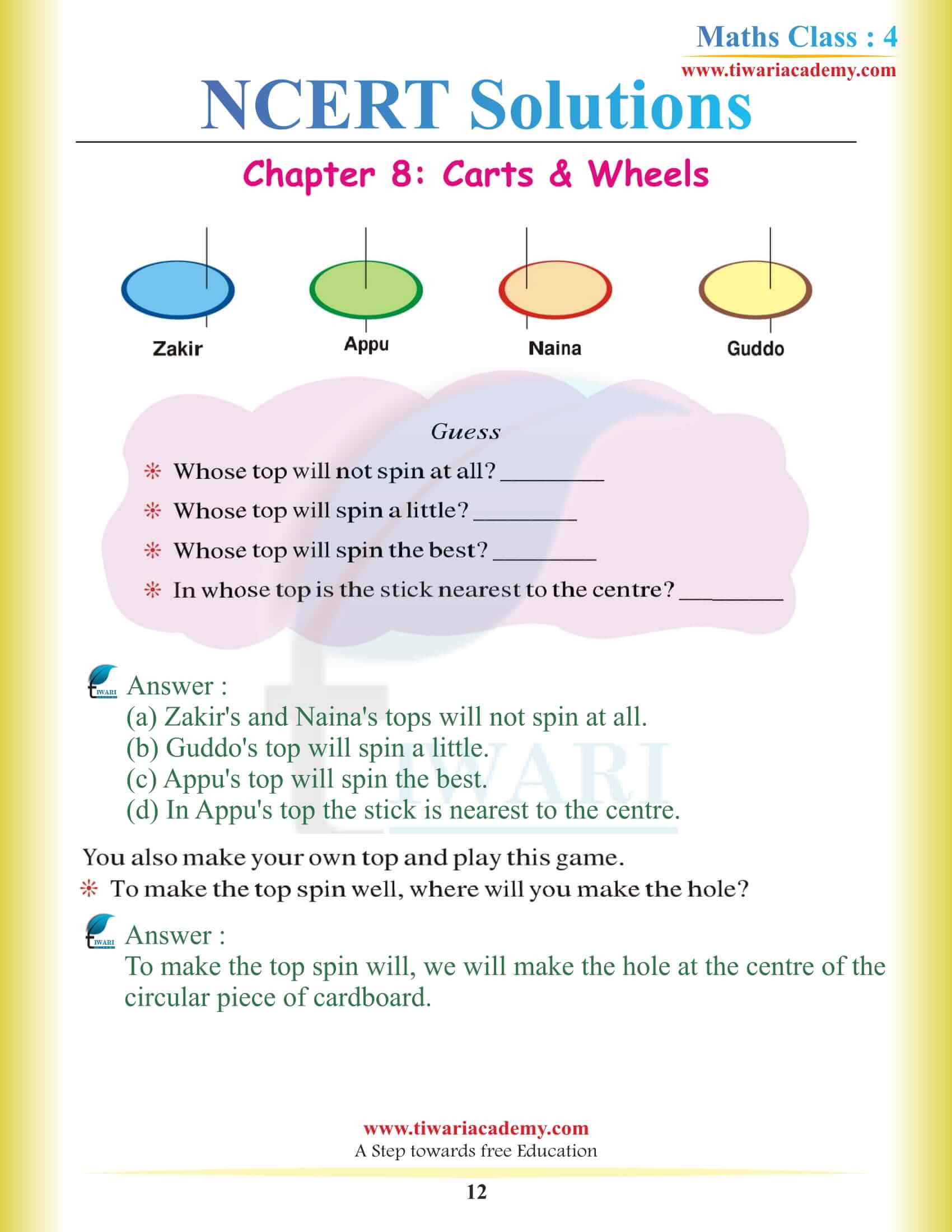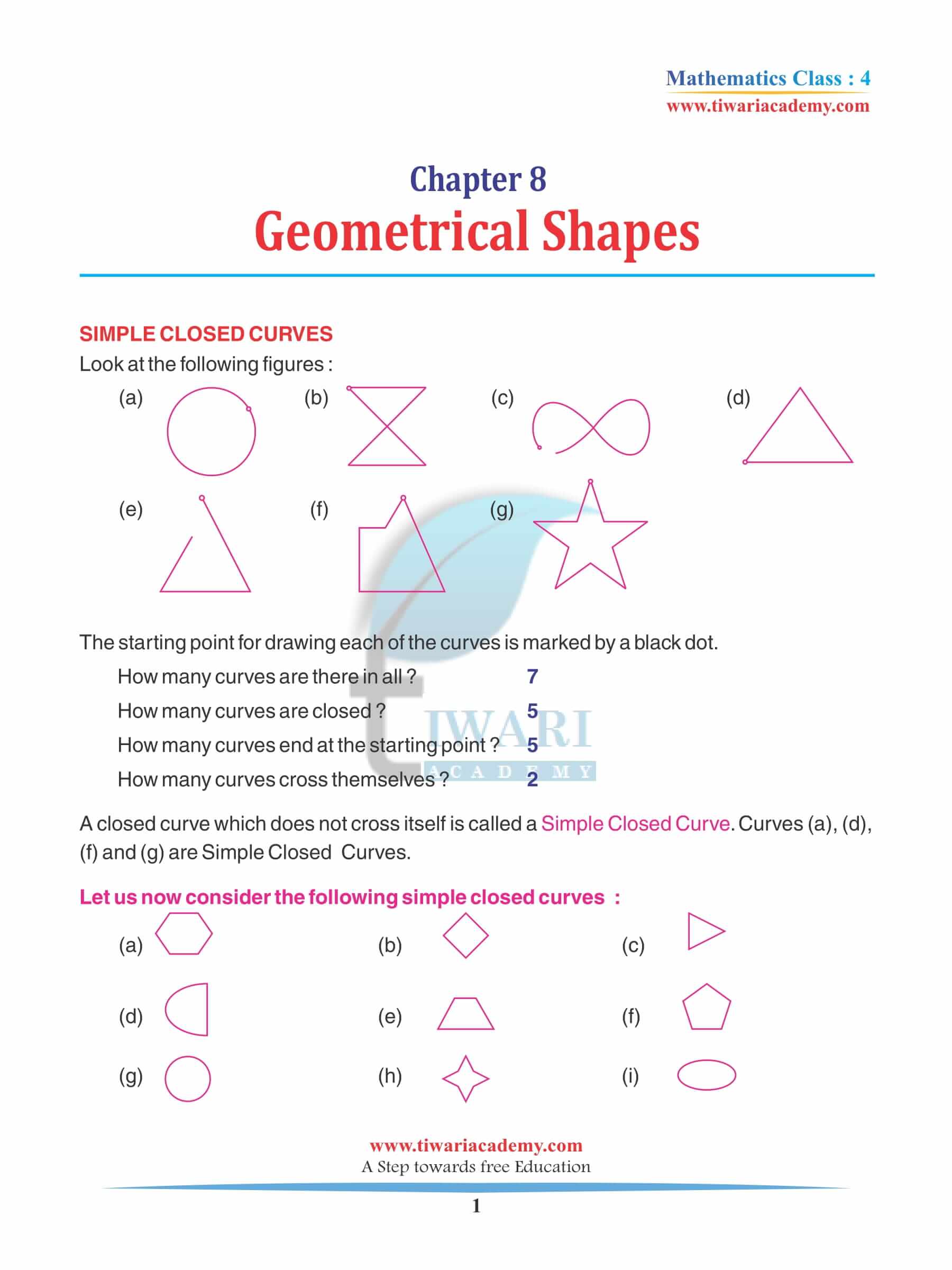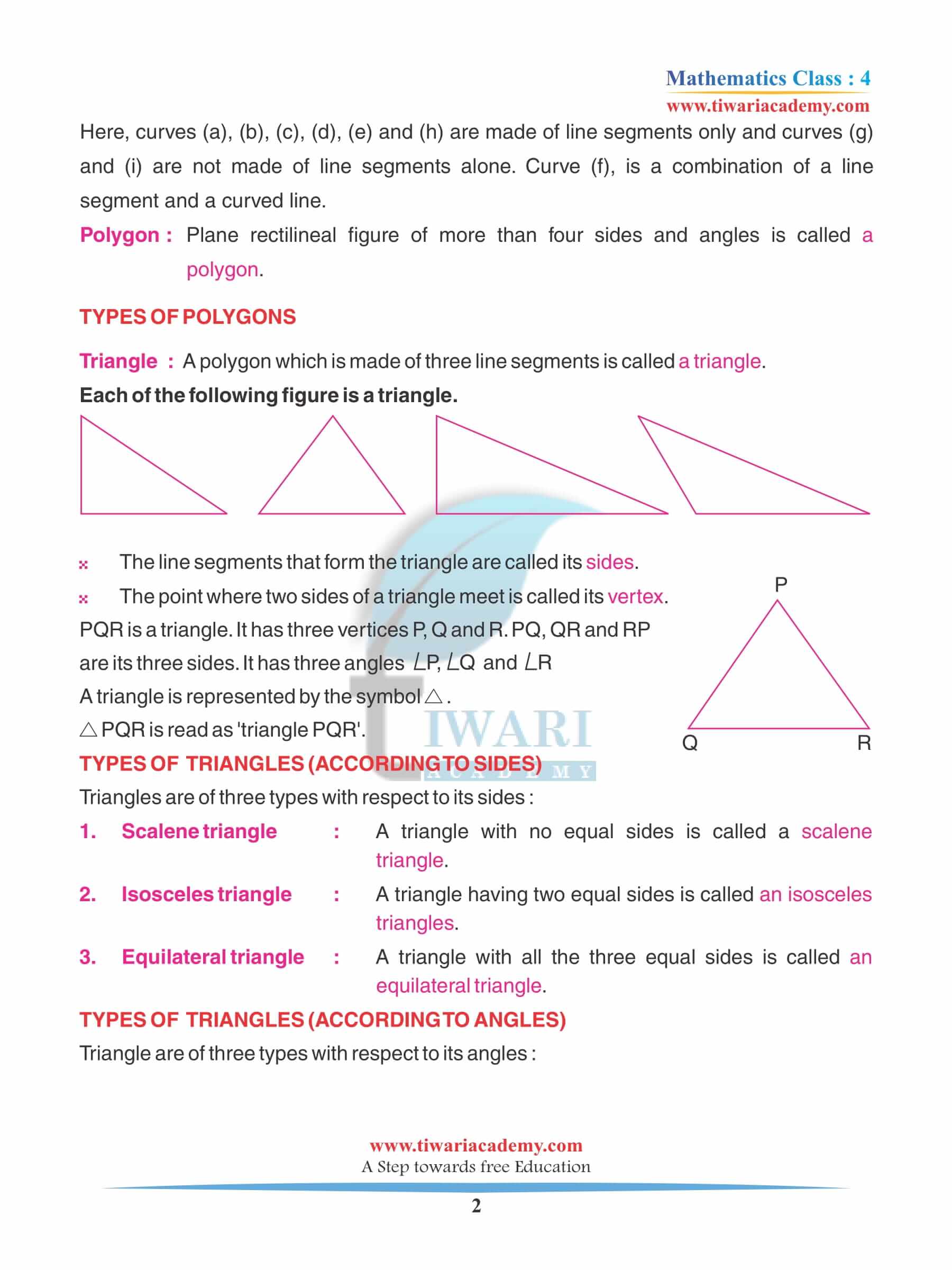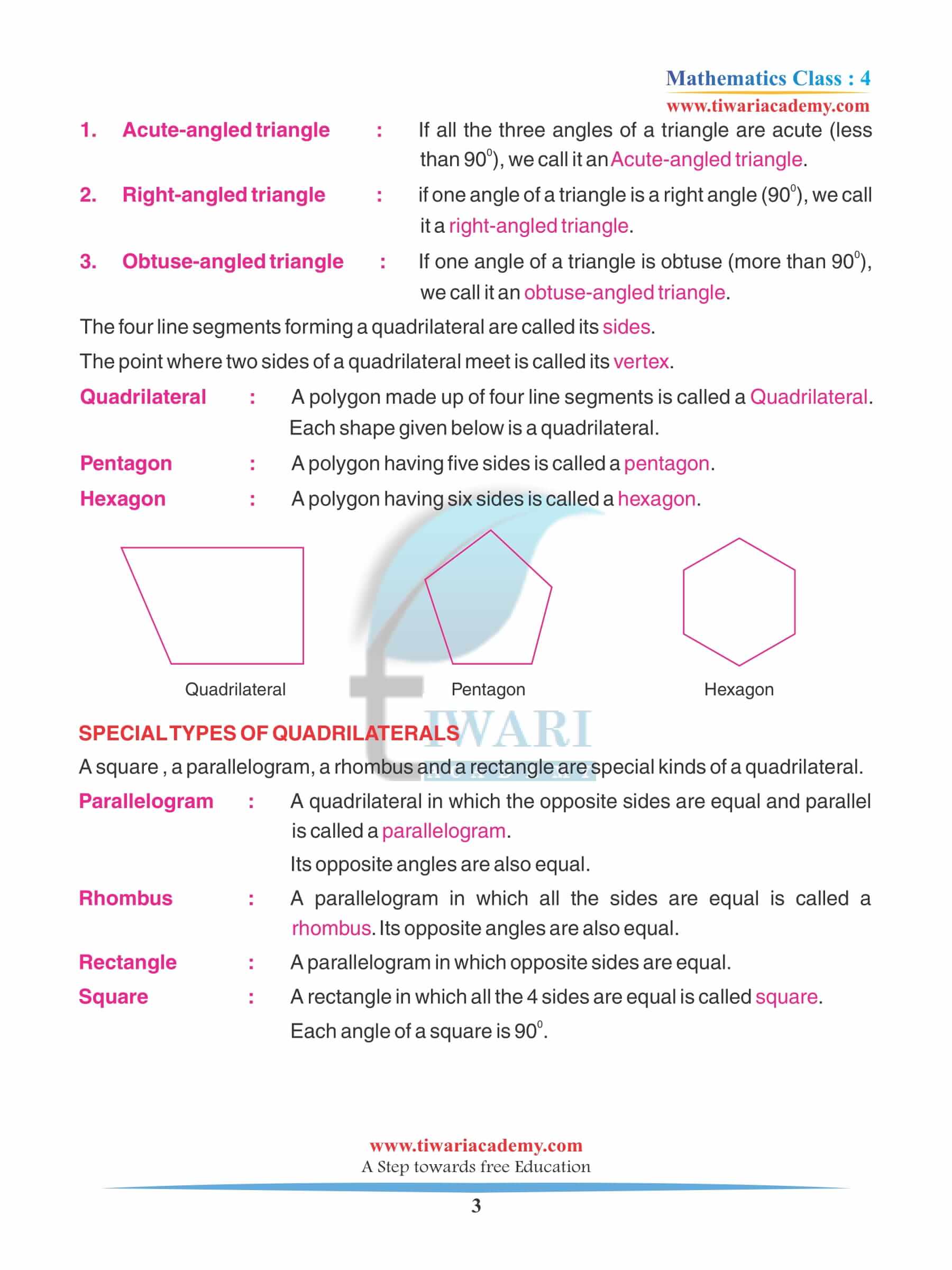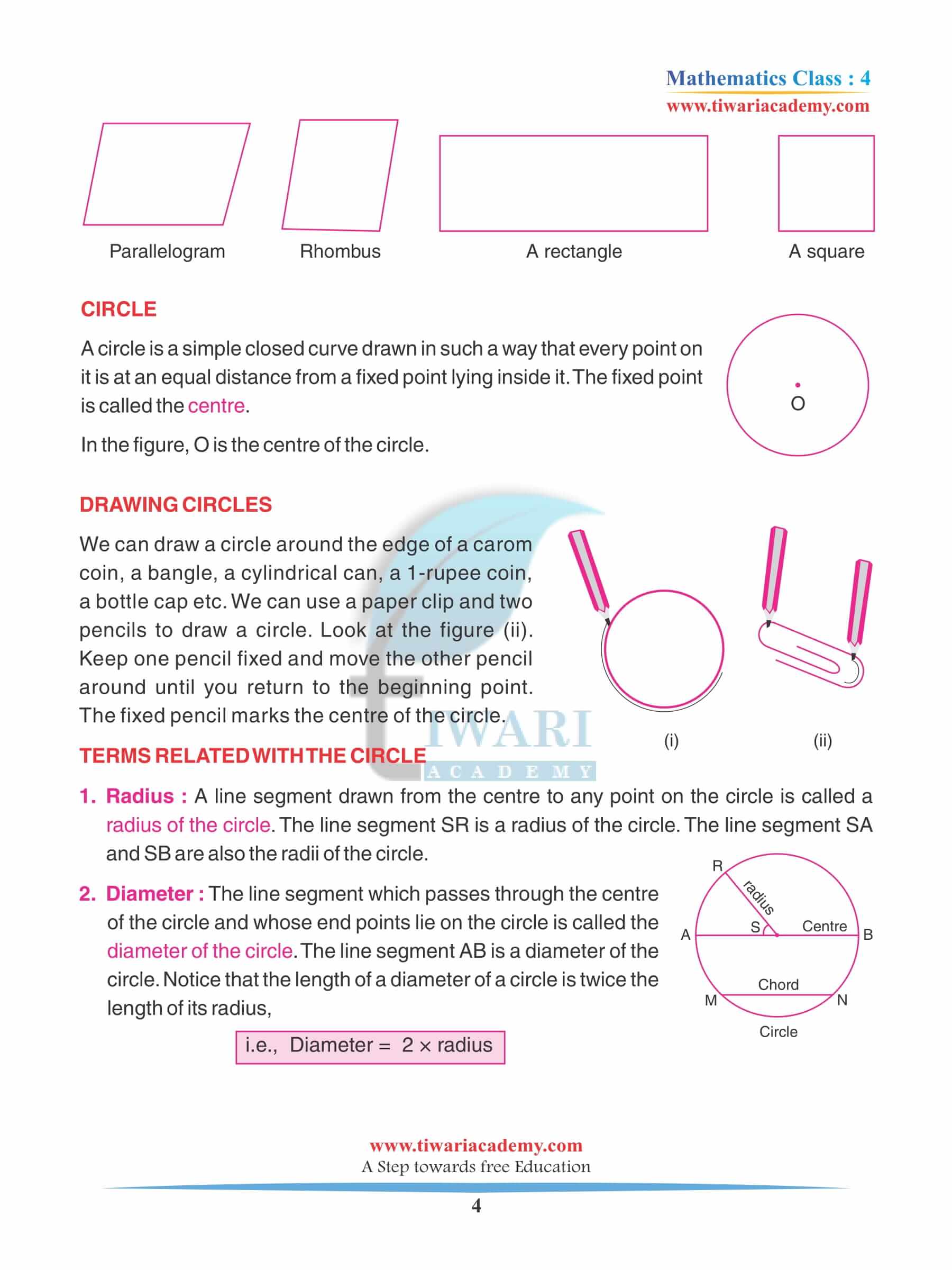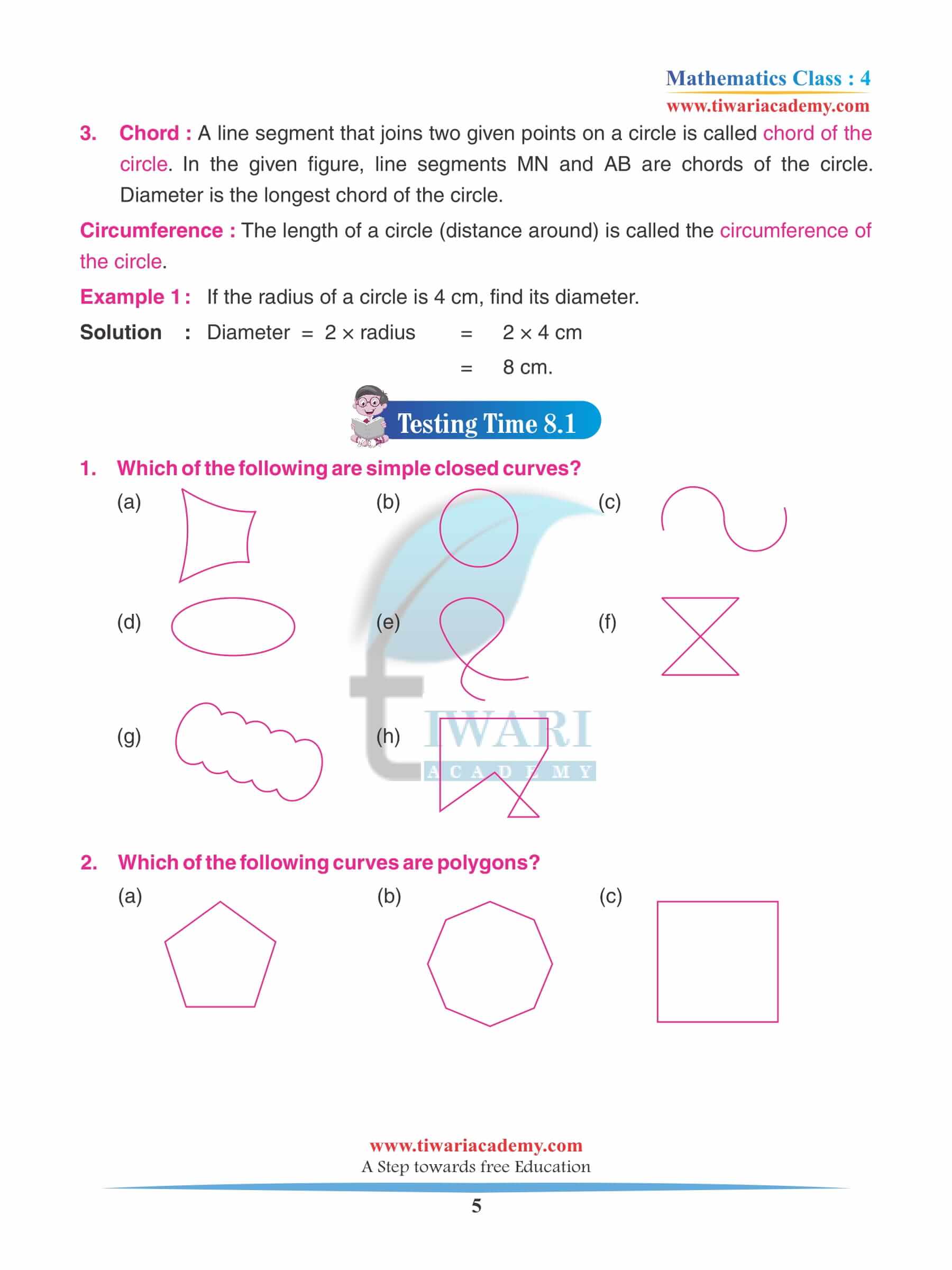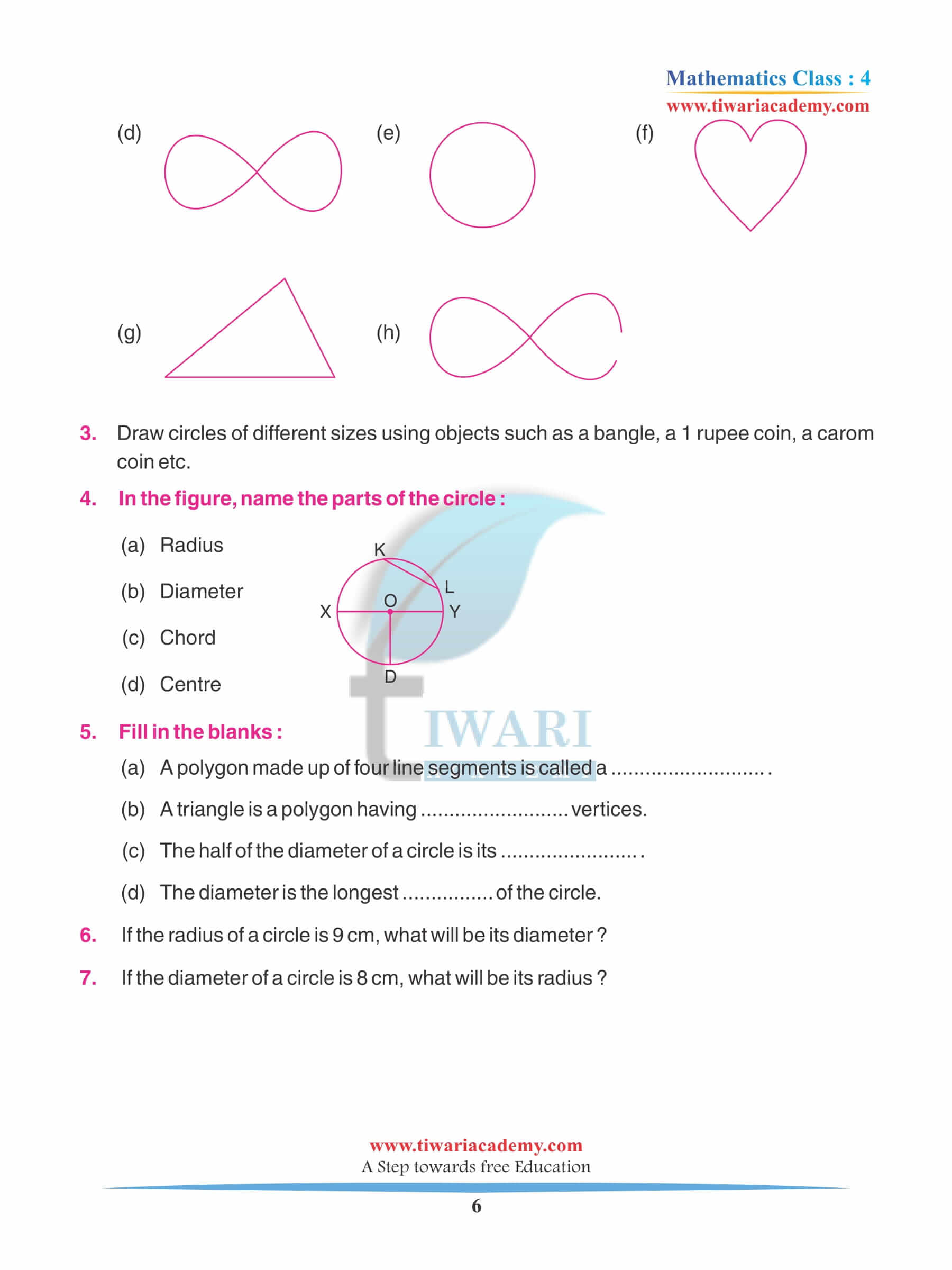 Last Edited: August 14, 2022