NCERT Solutions for Class 4 Maths Chapter 4 Tick-Tick-Tick in Hindi and English Medium updated and modified for CBSE Session 2023-24. This is one of the most important chapters, as you will learn how to tell time using analog clocks. Extra questions and assignments are given in revision book of the chapter 4 of Class 4 Mathematics. It will help you to be punctual as you try to figure out how to tell the time.
NCERT Solutions for Class 4 Maths Chapter 4
Class 4 NCERT Maths Chapter 4 Goal of the Chapter
In the earlier chapters you have already tested the knowledge about the calculation and method of calculation but in this chapter, you will test your knowledge about the time if you have the skills to check and tell the time accurately and quickly.
If you still need more knowledge about the time and how the minutes are been calculated accurately then this chapter is all about this knowledge.
4th Standard NCERT Maths BOOK Chapter 4 Knowledge about Time
Once you start to understand the concept of counting the minutes and hours you can check on the times and the time you take to get them ready before school and the time you take to reach your school.
CBSE Class 4 NCERT Maths Chapter 4 Importance of Wrist Watch
The best way to check and practice is to wear a wristwatch if you don't have it till now get one because if you have time near to you then you might not get late ever.
Class 4 NCERT Maths Textbook Chapter 4 Time Required for Different Activities
There are other activities in the chapter about cooking time I liked that activity because during the cooking while you are watching and calculating the time you will get to taste the delicacies before anyone. You can call it double benefits learning with tasty food and you can tell you are studying if someone asks you what are you doing?
4th NCERT Mathematics Chapter 4 Diary About New Born Baby sister
Another topic is also given there in a story form. About a girl who is writing a diary about the newborn baby sister. So that one day when her sister grow up she could read the important incidents of her childhood. This is not some new practice because even these days also people make such memories so that their children can enjoy those memories and understand the happiest moments what they bought to their families.
Class 4 NCERT Maths Chapter 4 Idea of preserving Memories
This is something we do in the video format of clicking the picture but this chapter is not that new so maybe at the time when Rani's younger sister born there weren't any video capturing machines or any photo capturing machines available. However, she run her mind and check if there is any possible way to preserve all the memories and wrote a diary. Read the story and help her sort out the dates and times that you have learned throughout the study you have done till now.
Do you learn understanding time in Chapter 4 of class 4 Maths NCERT?
The skill to understand time and distance is a vital part of anyone's daily life and once you understand it you can plan various things like your favorite show, studying, and playing time all alone.
Did you find unit 4 of Mathematics interesting for class 4th students?
There is various information apart from watching time is given that is interesting. For example, the information about Paris and the time of sunsets there, once you read that part try to read the other parts of the world where this happens.
Why do you think Chapter 4 gave special attention to Time for students in class 4 Maths?
In previous class students have already learned about the times of the day and month and how these things are an important part of their daily life but understanding time and how it is important this chapter will tell.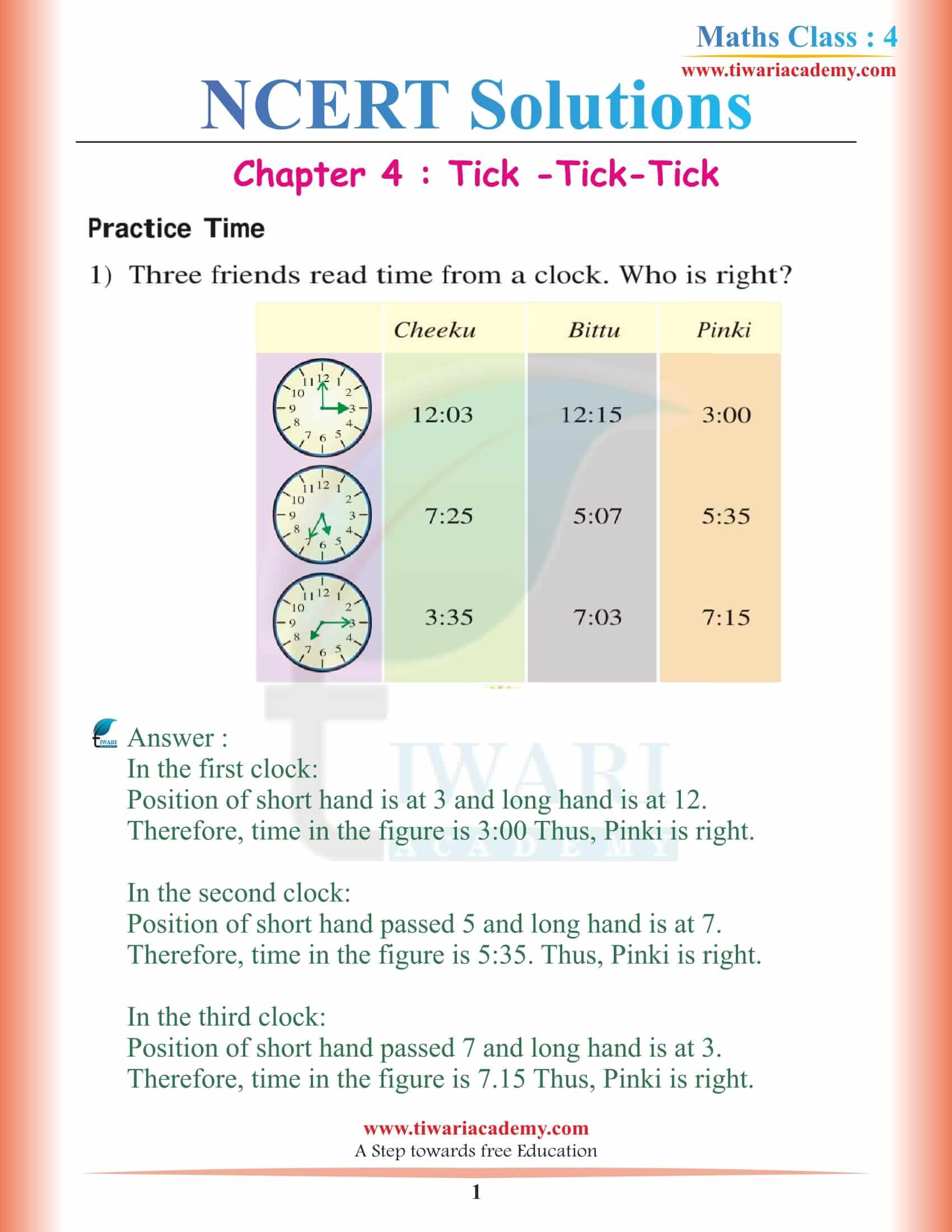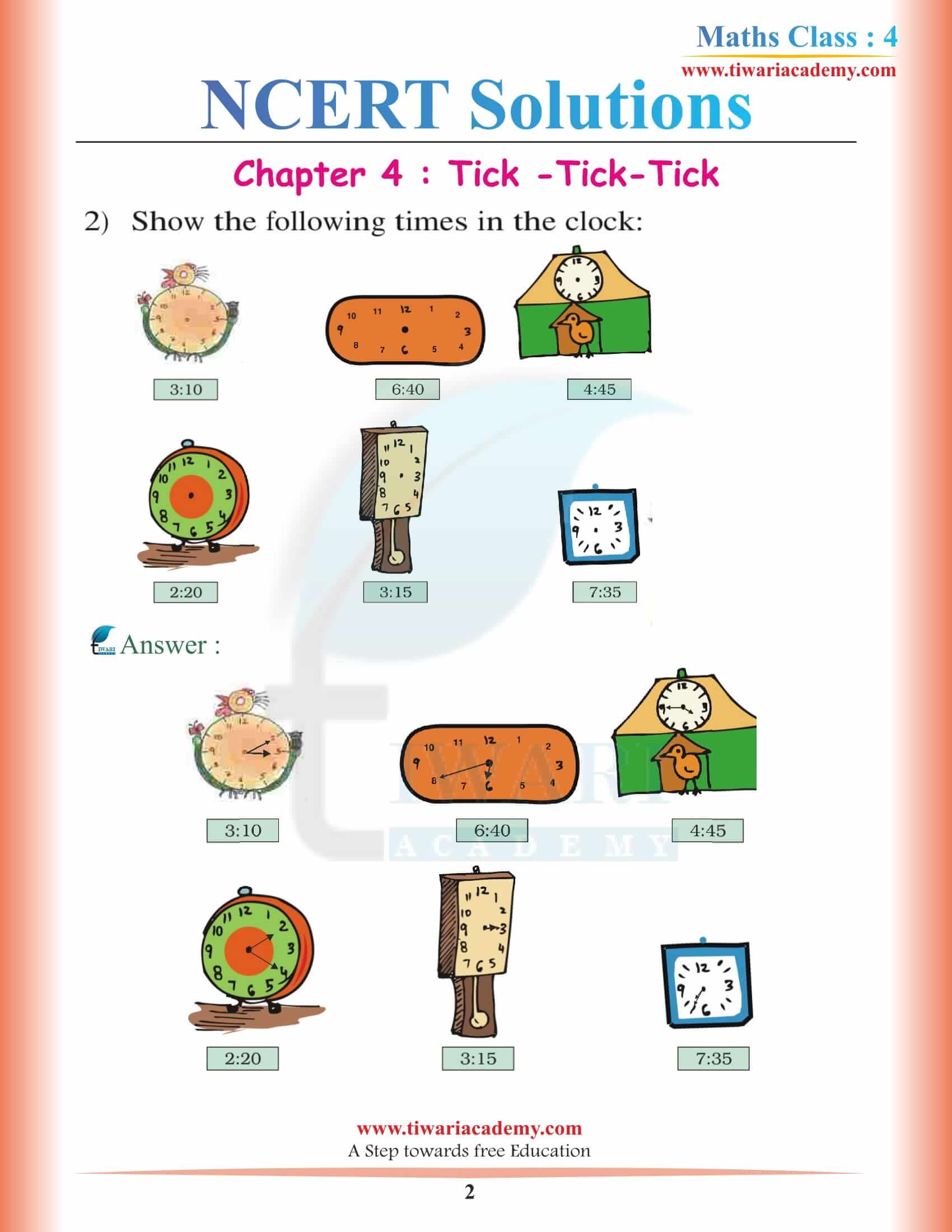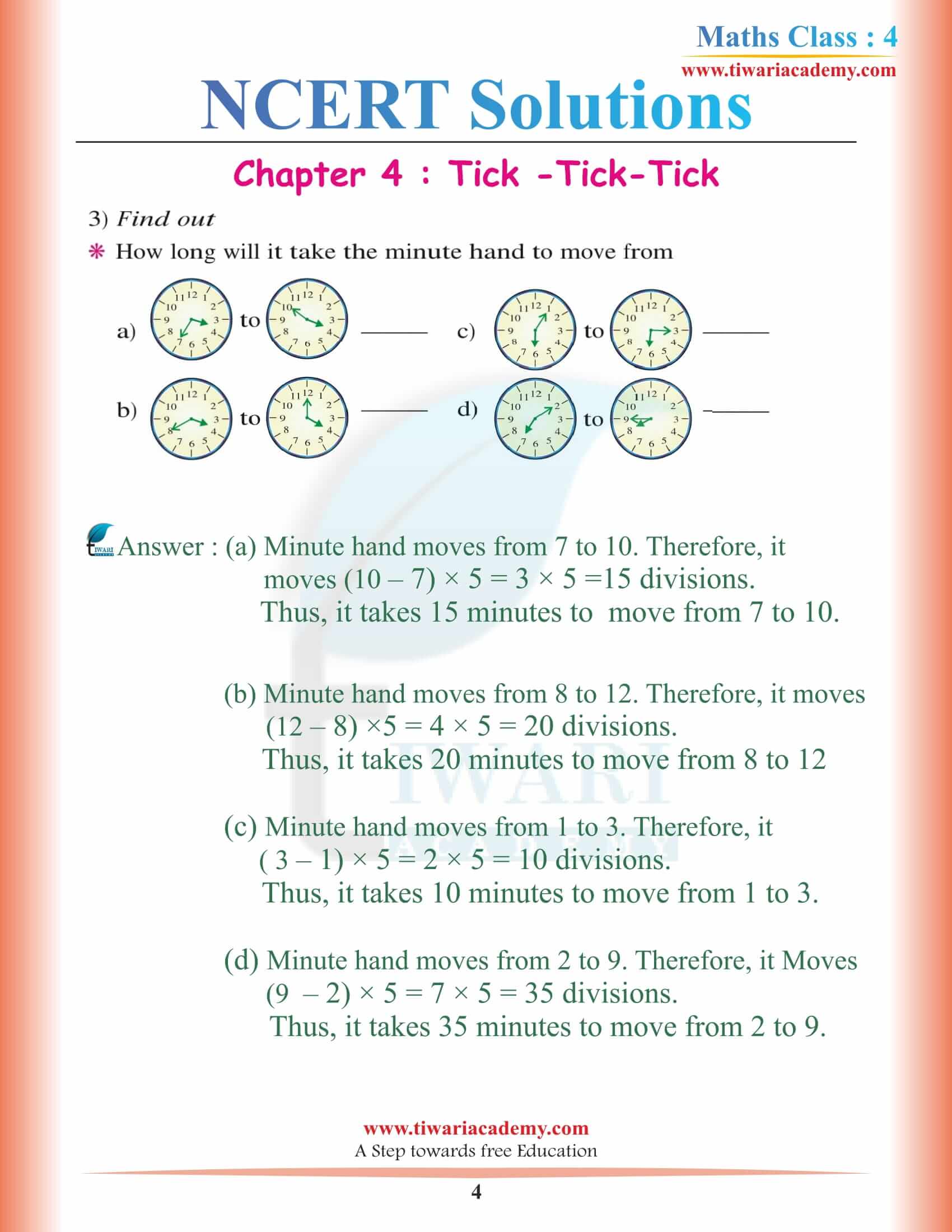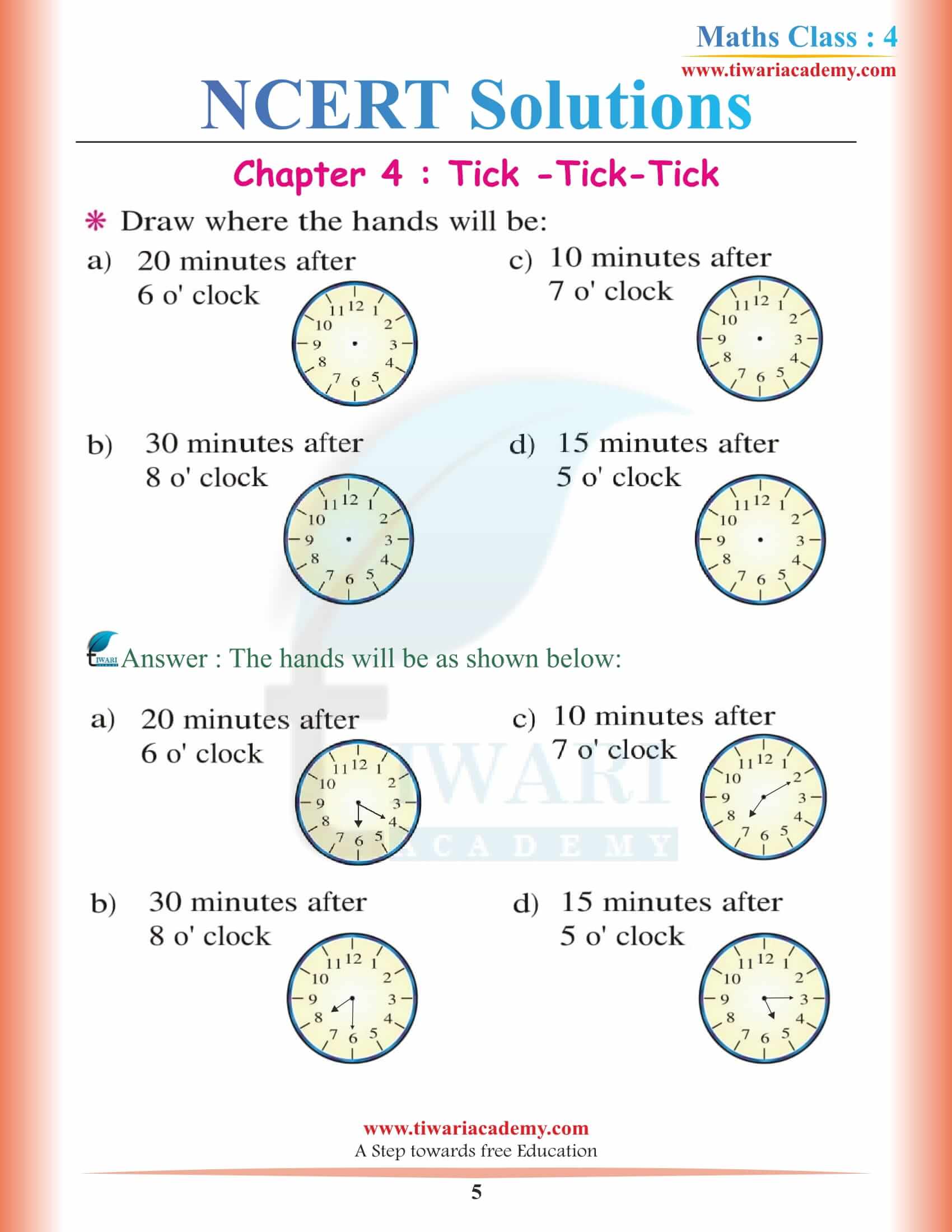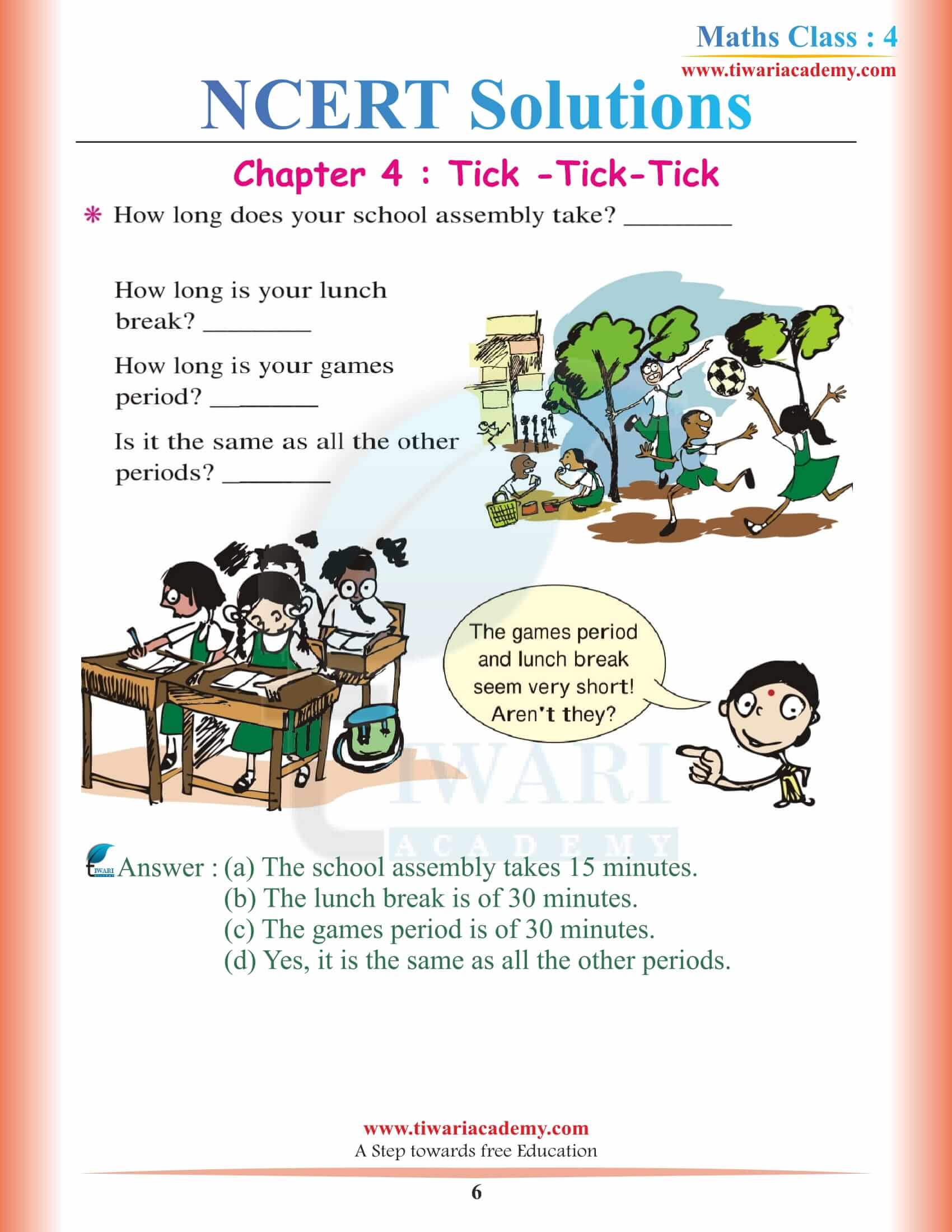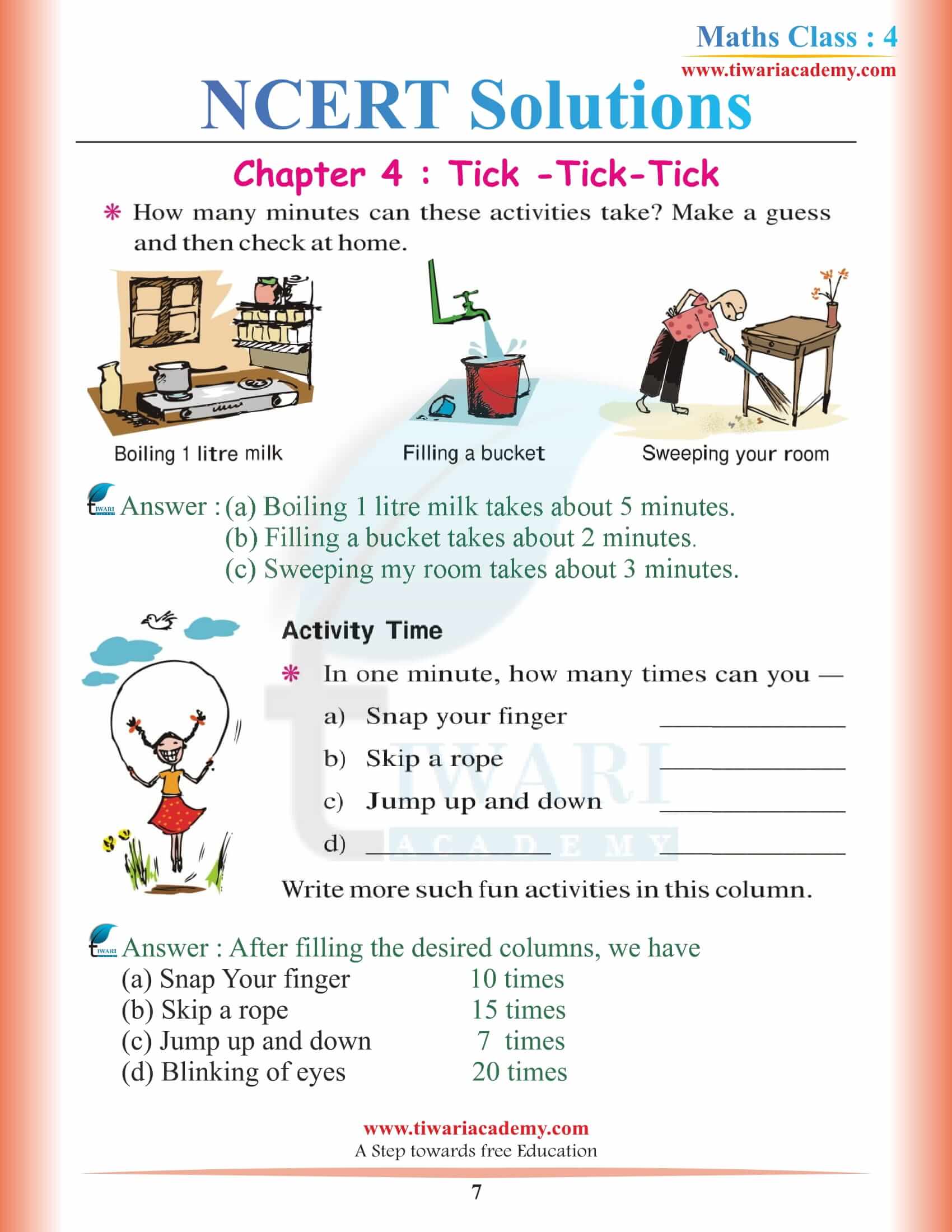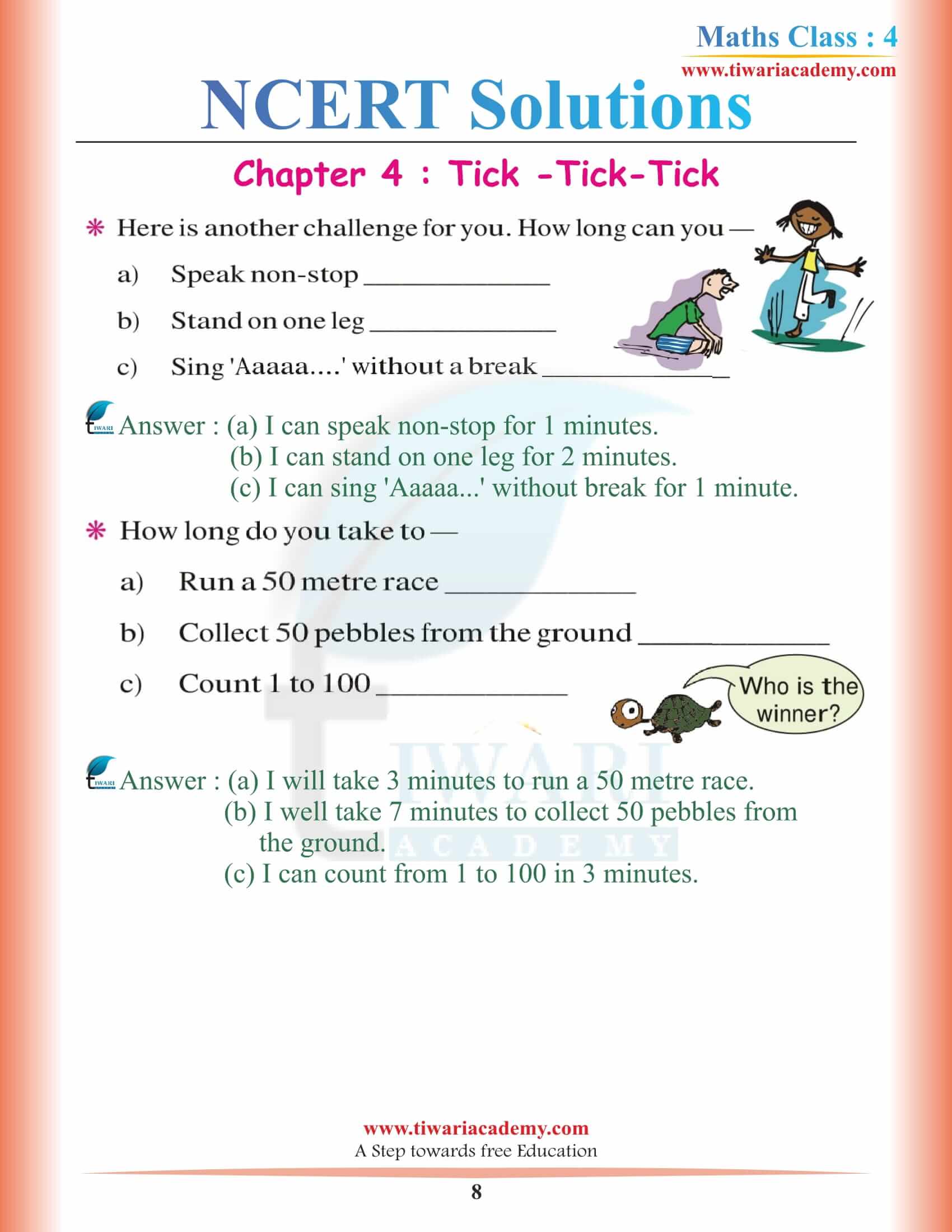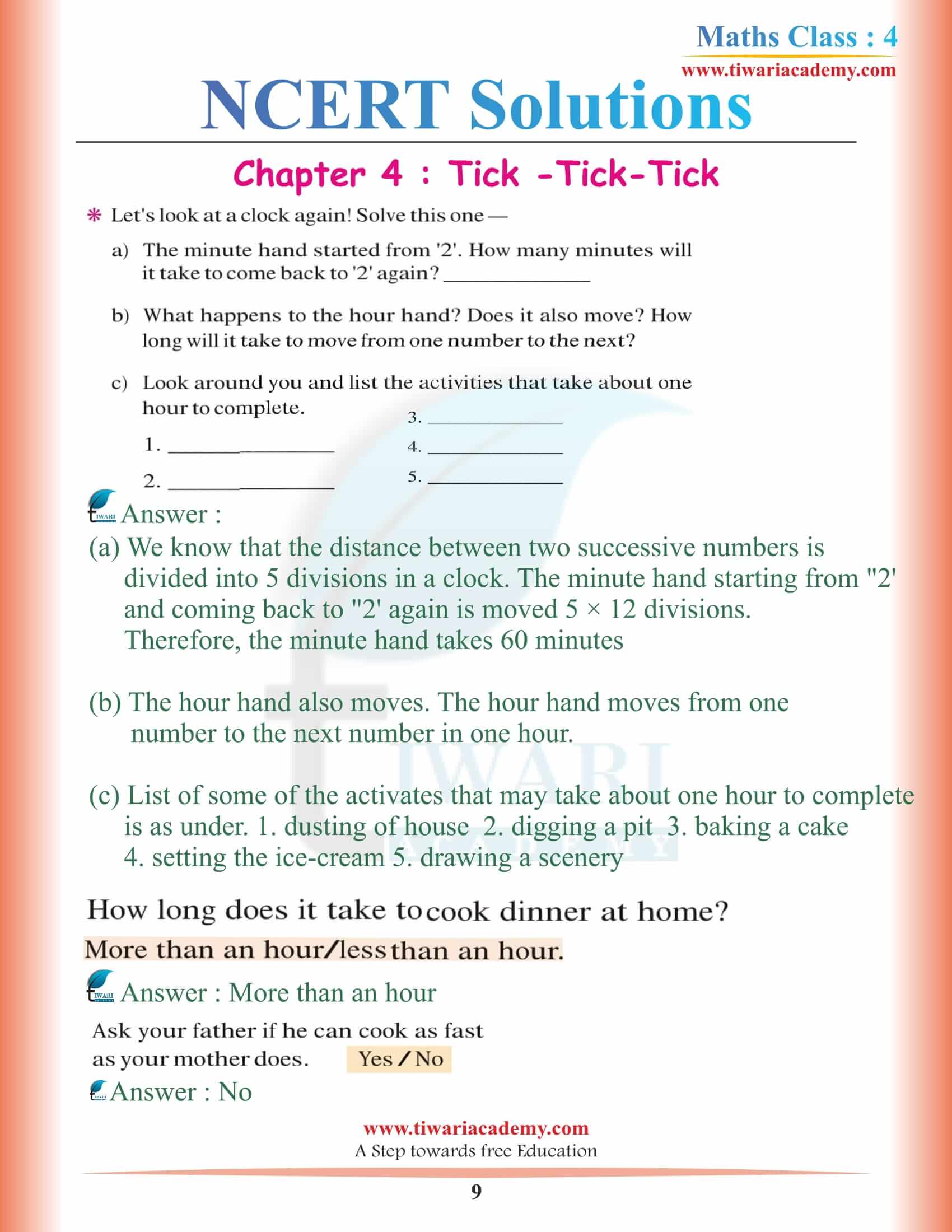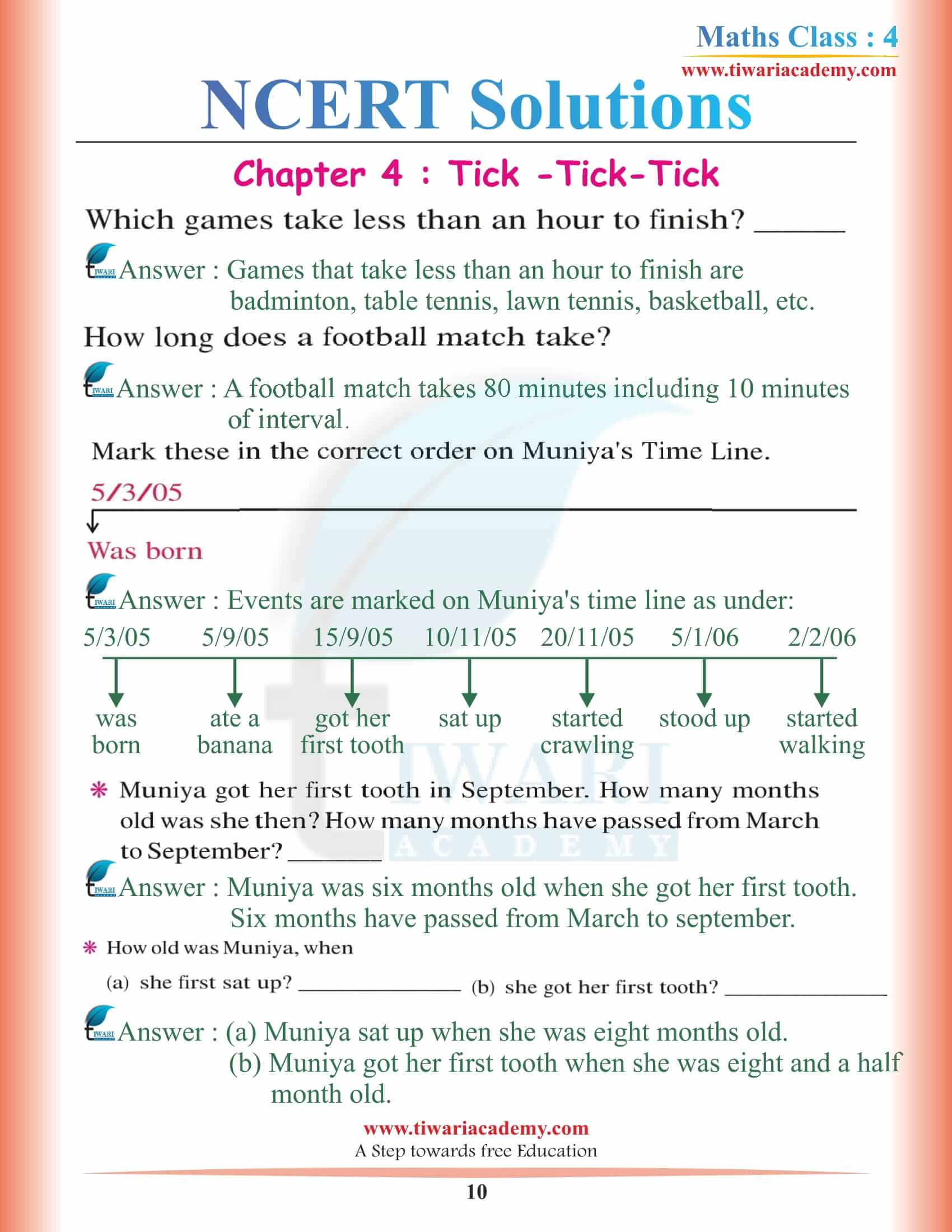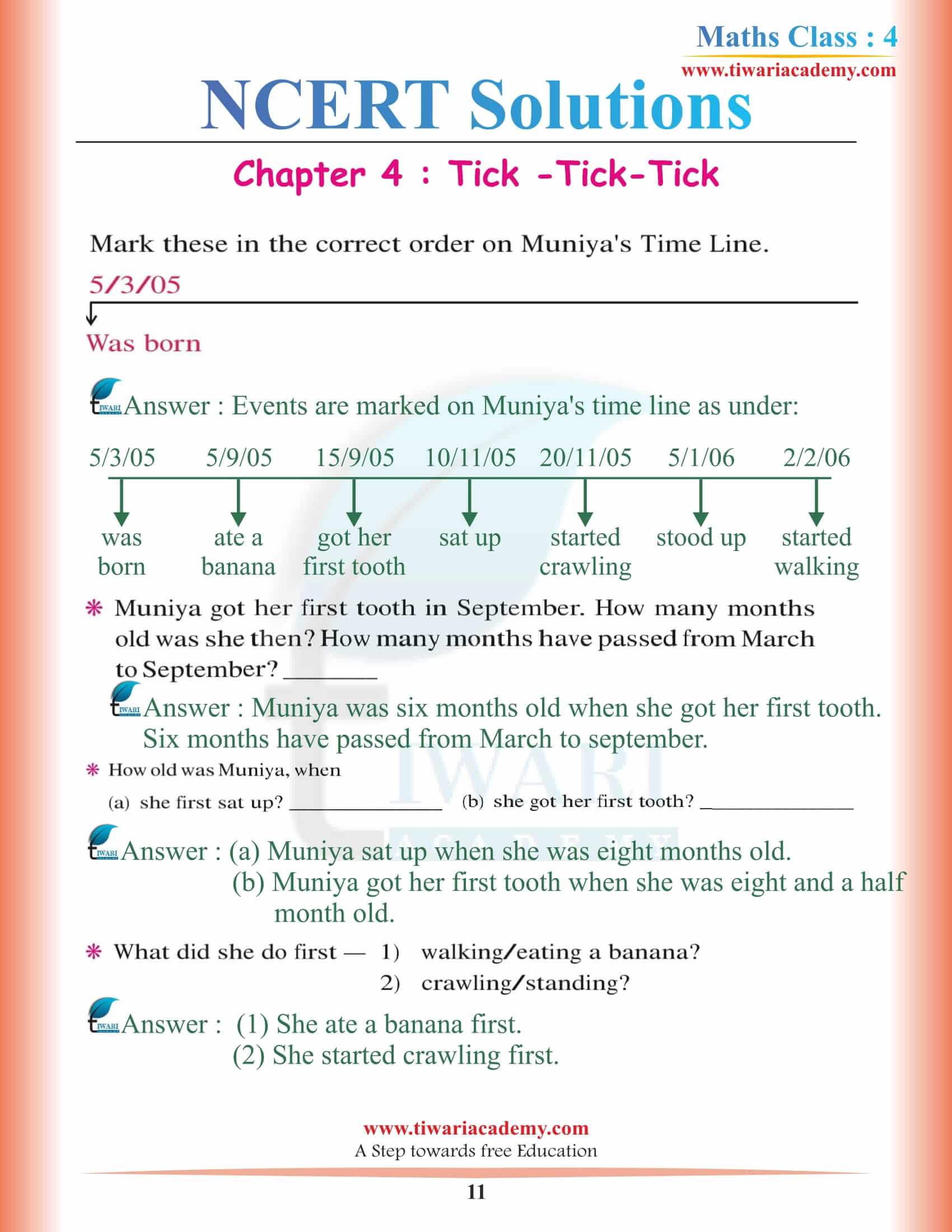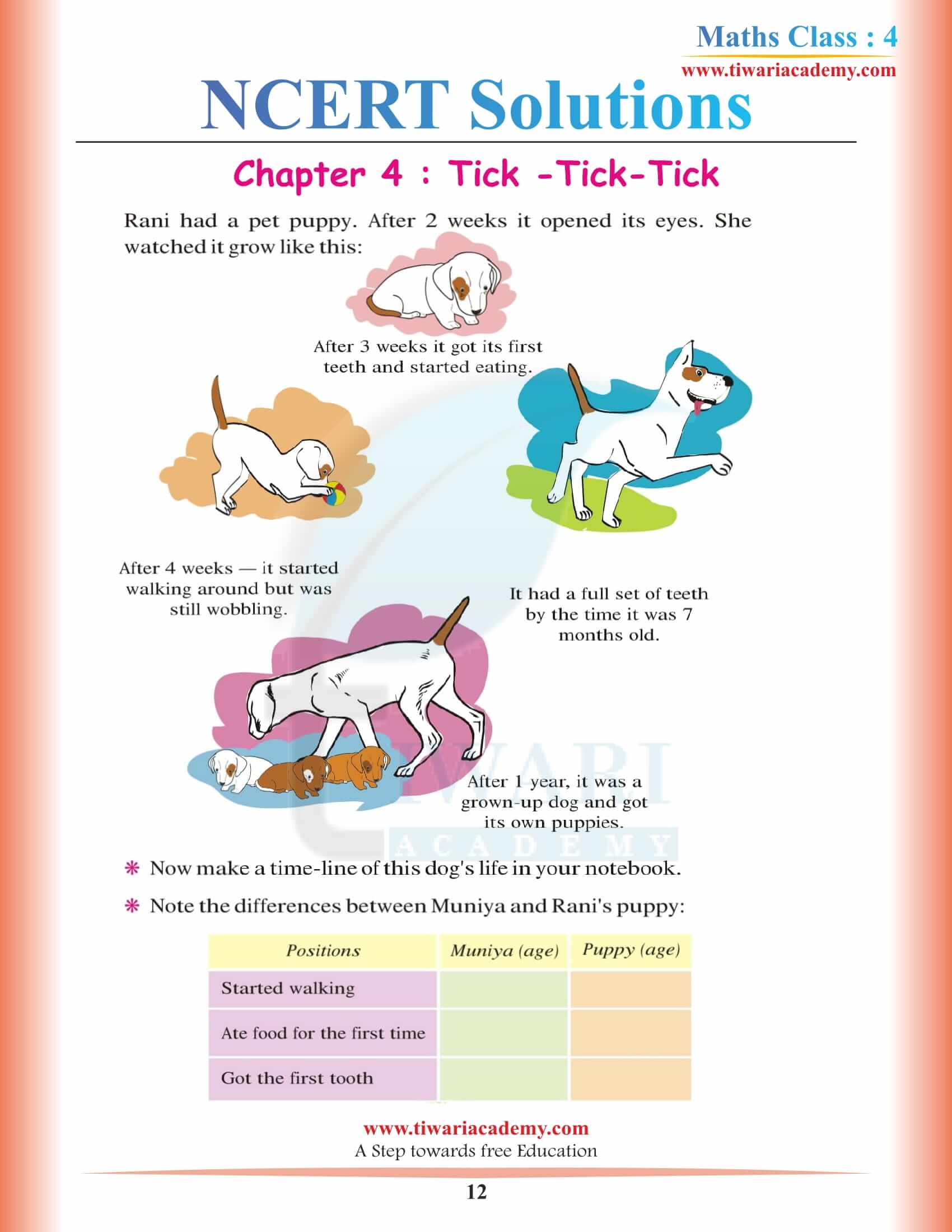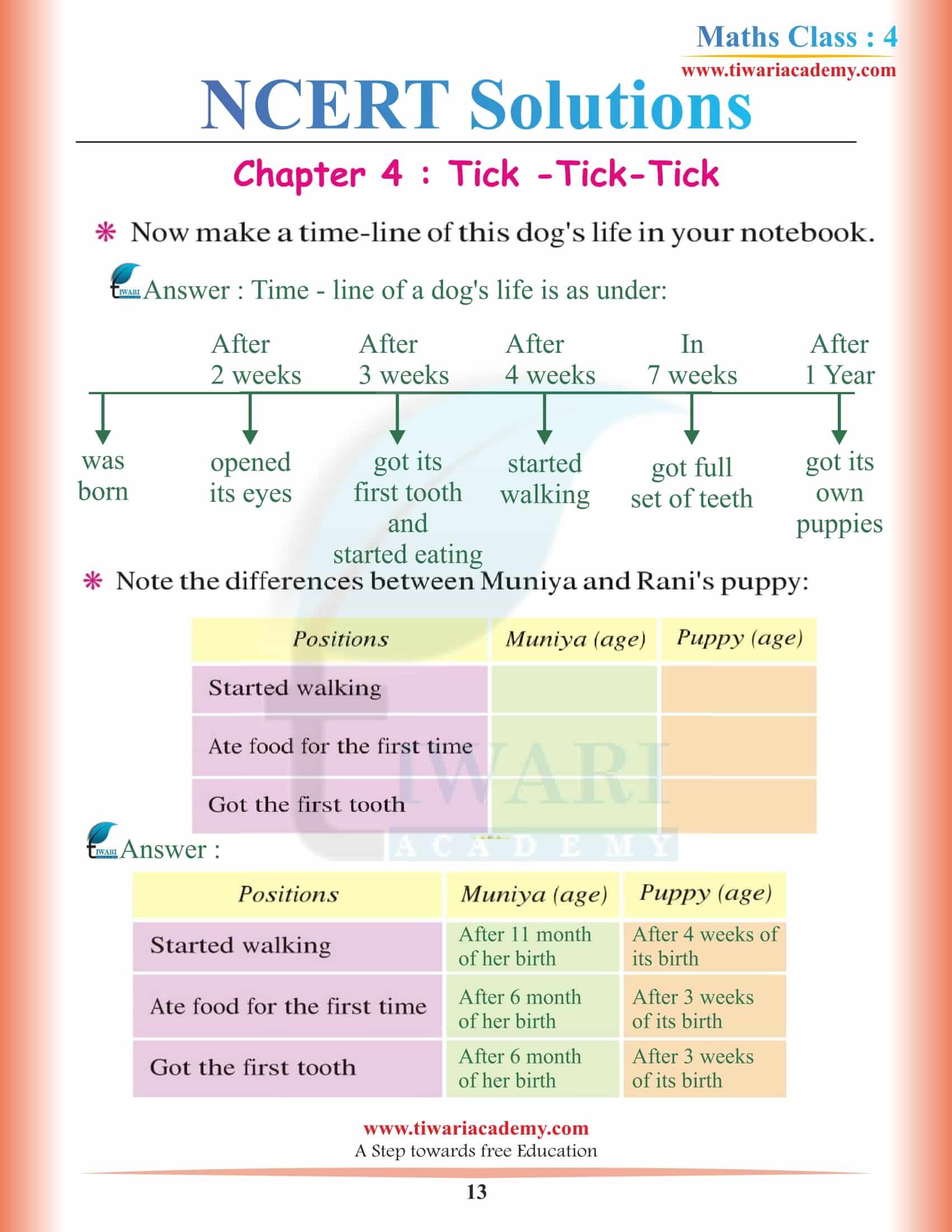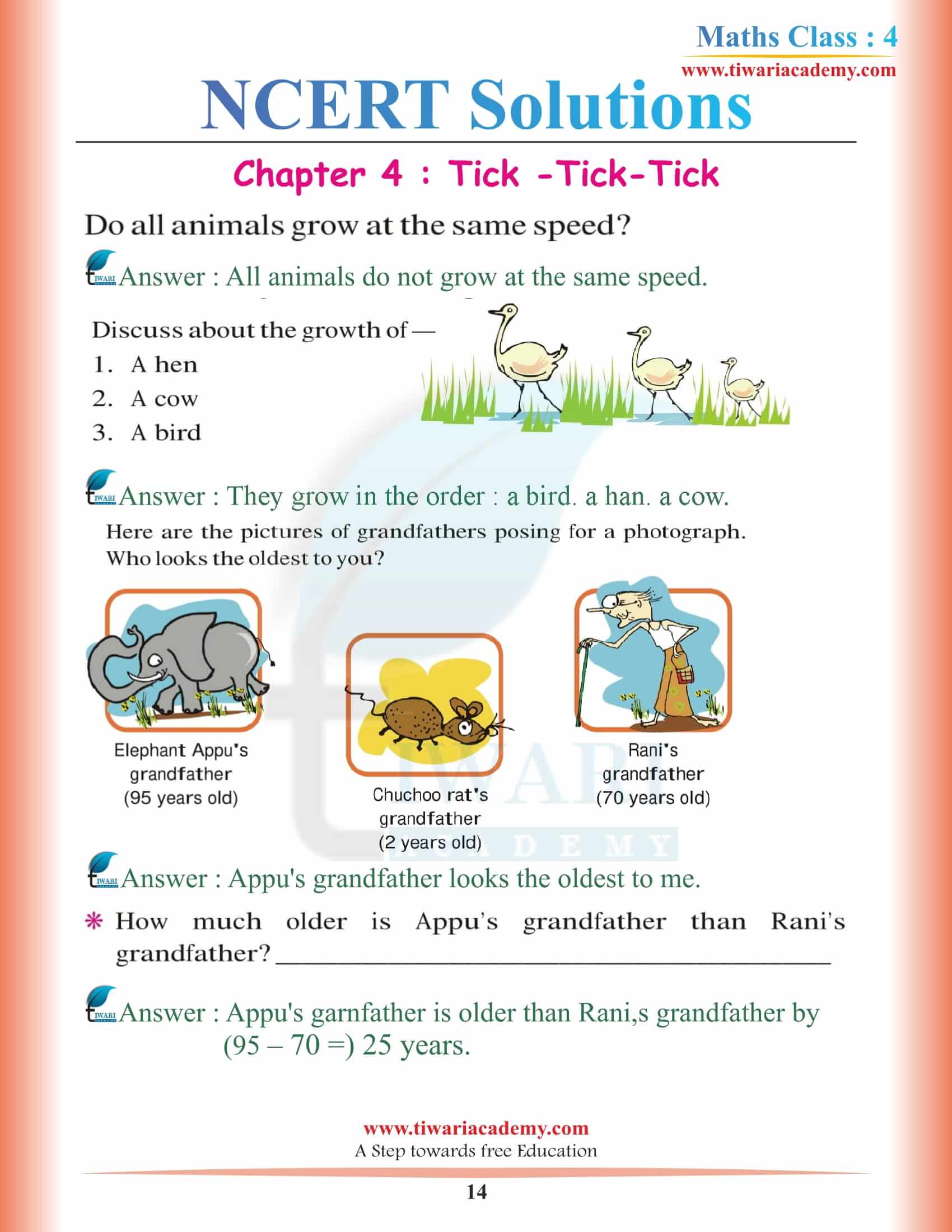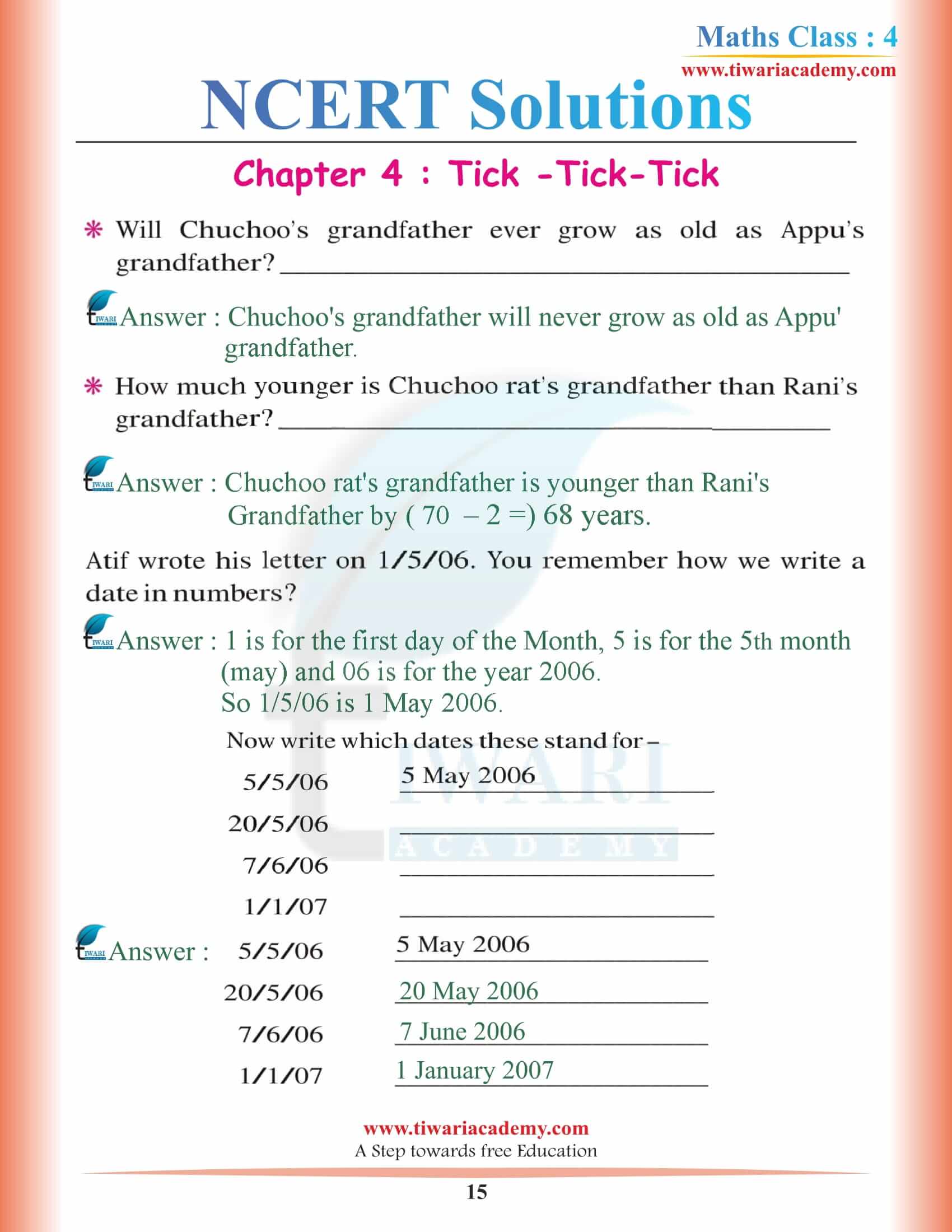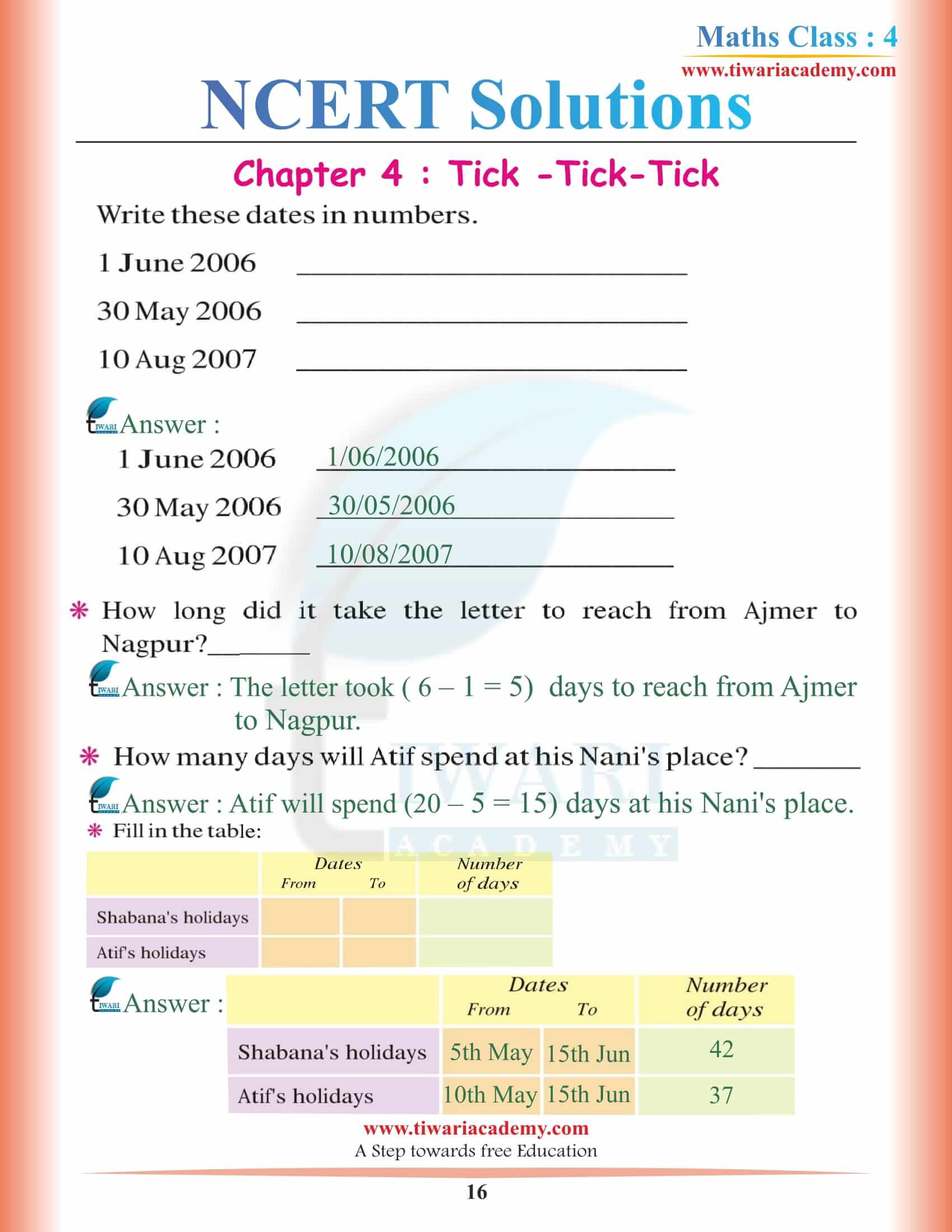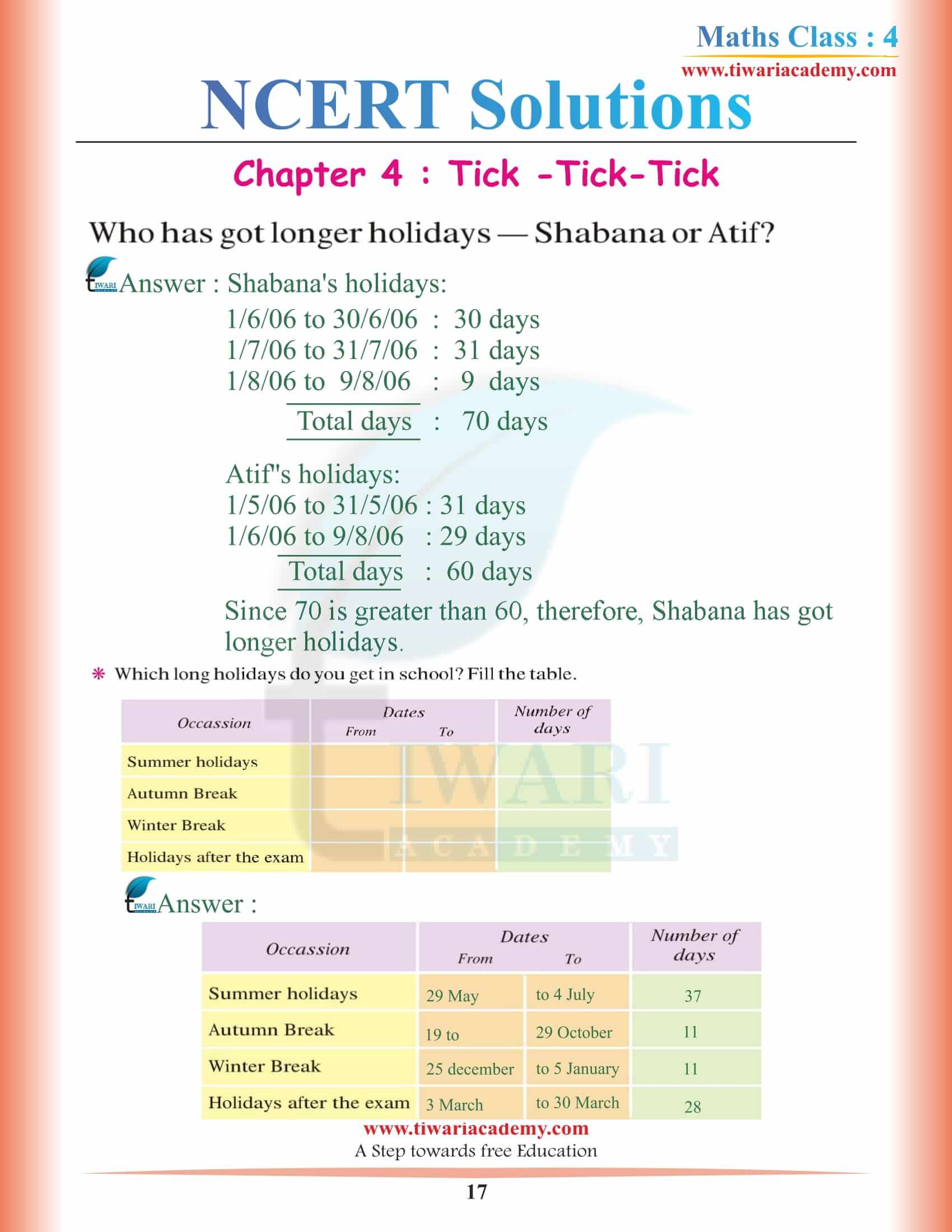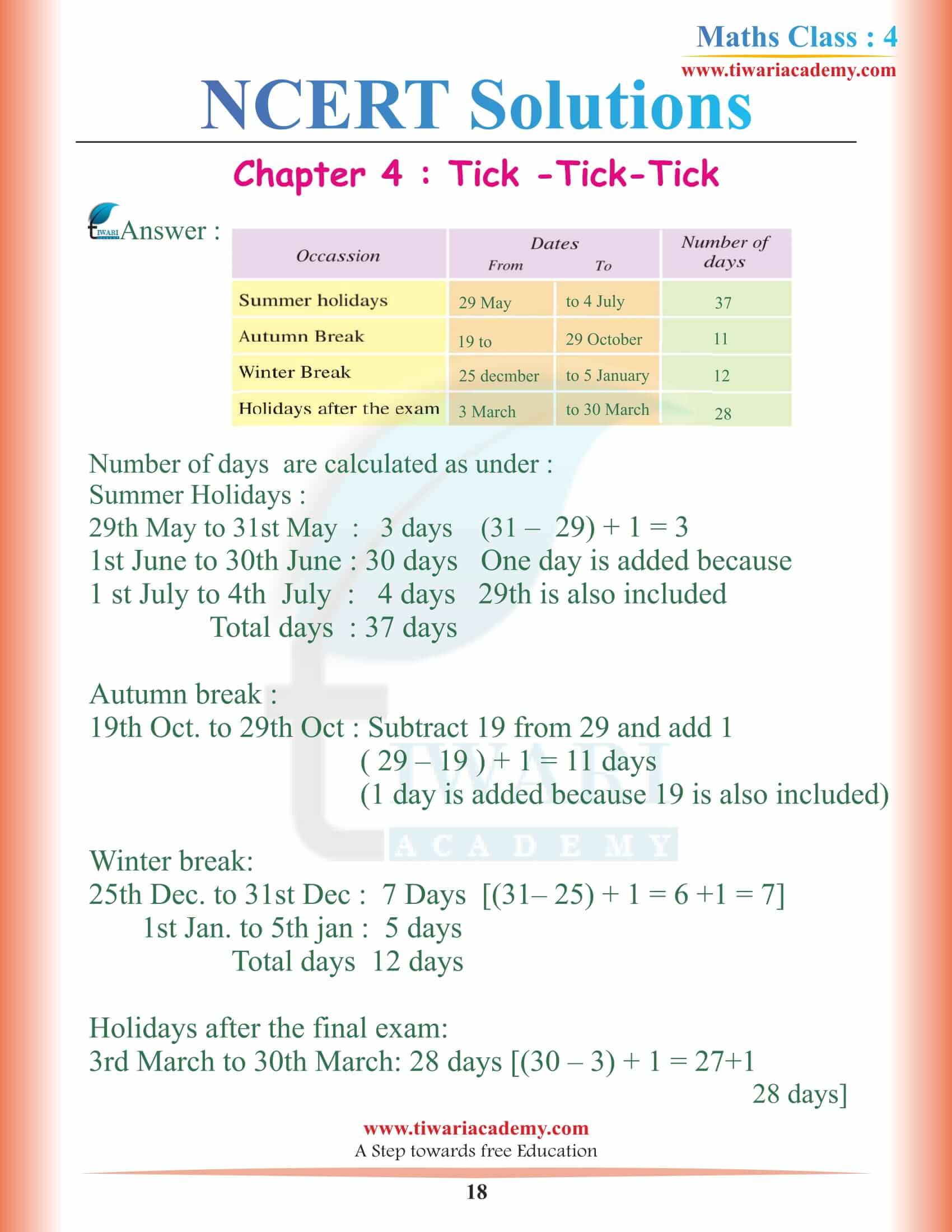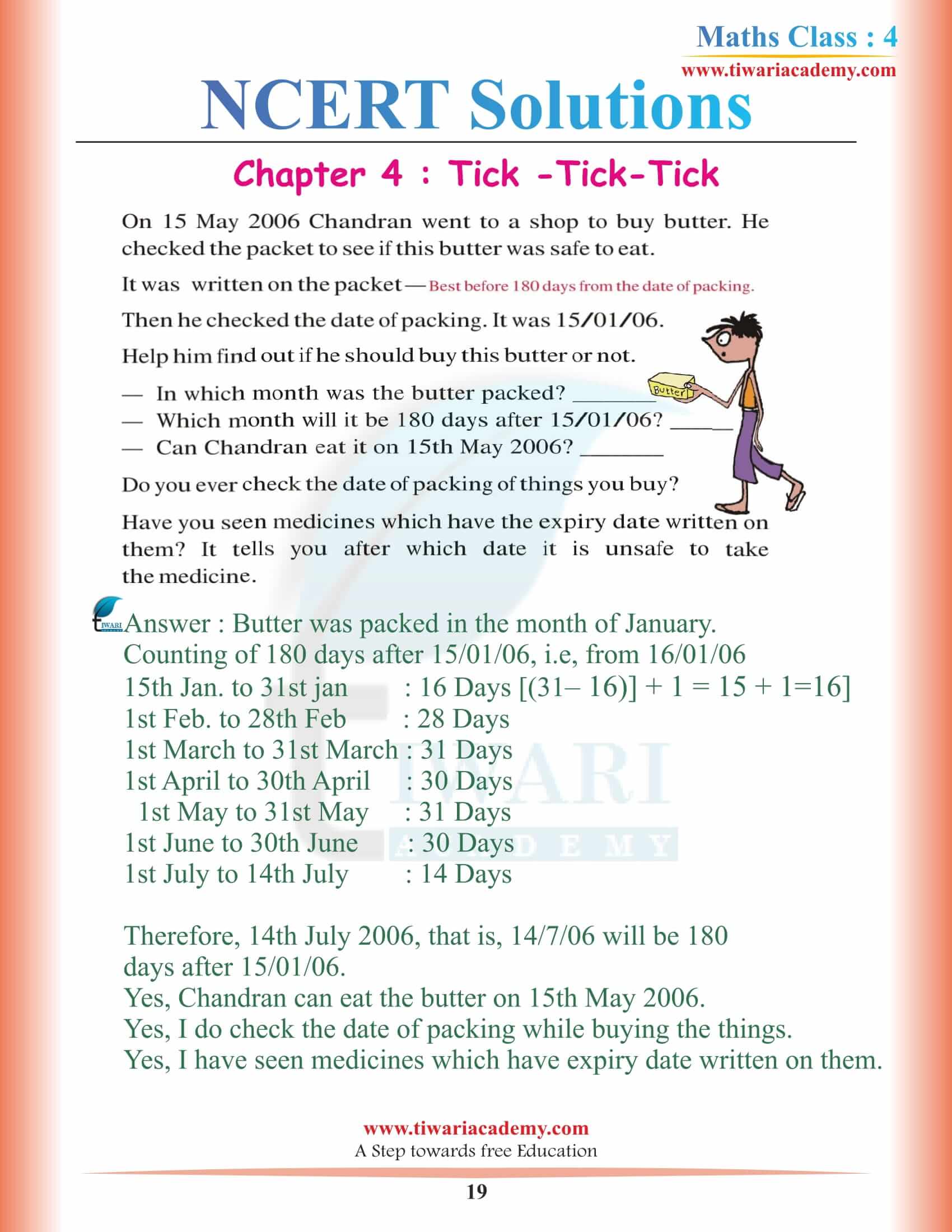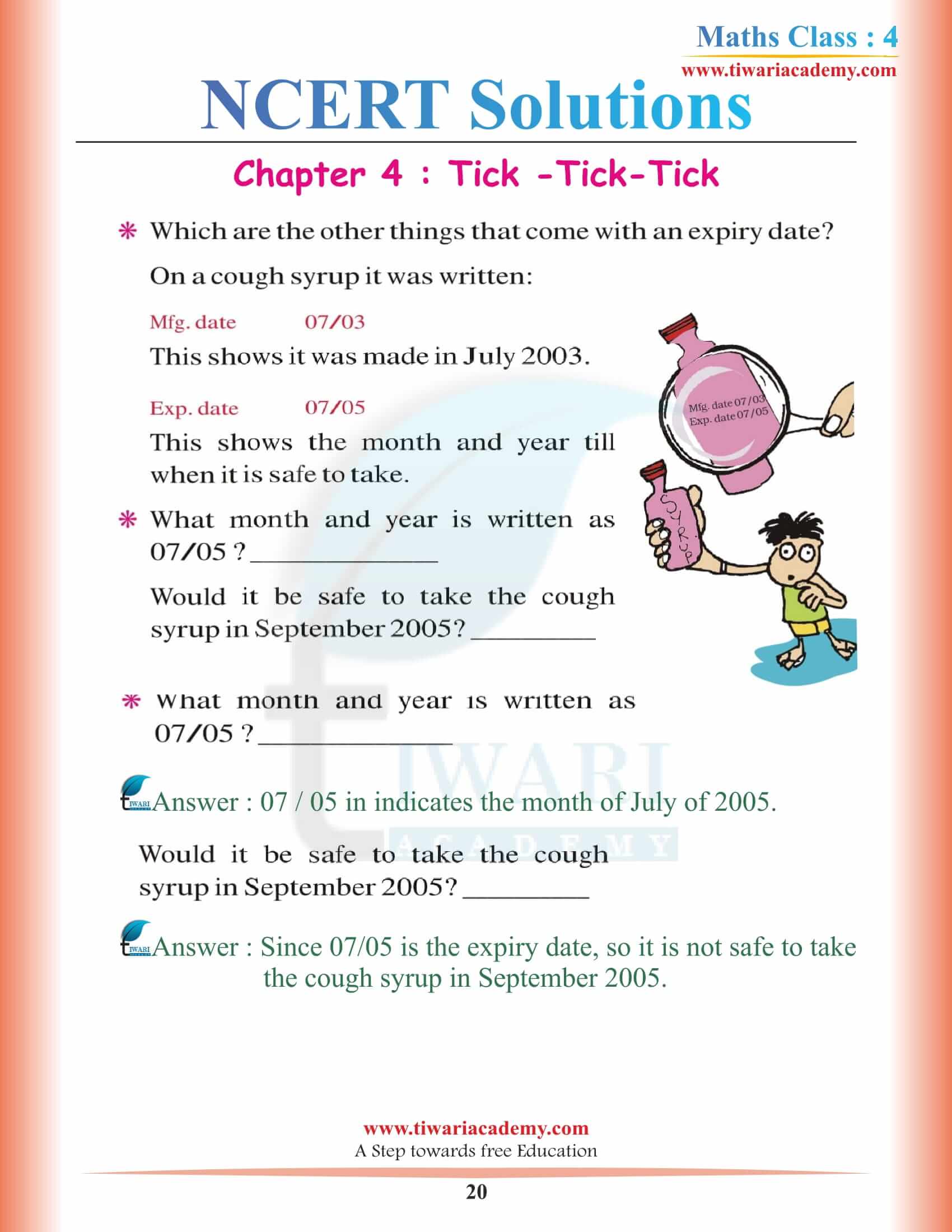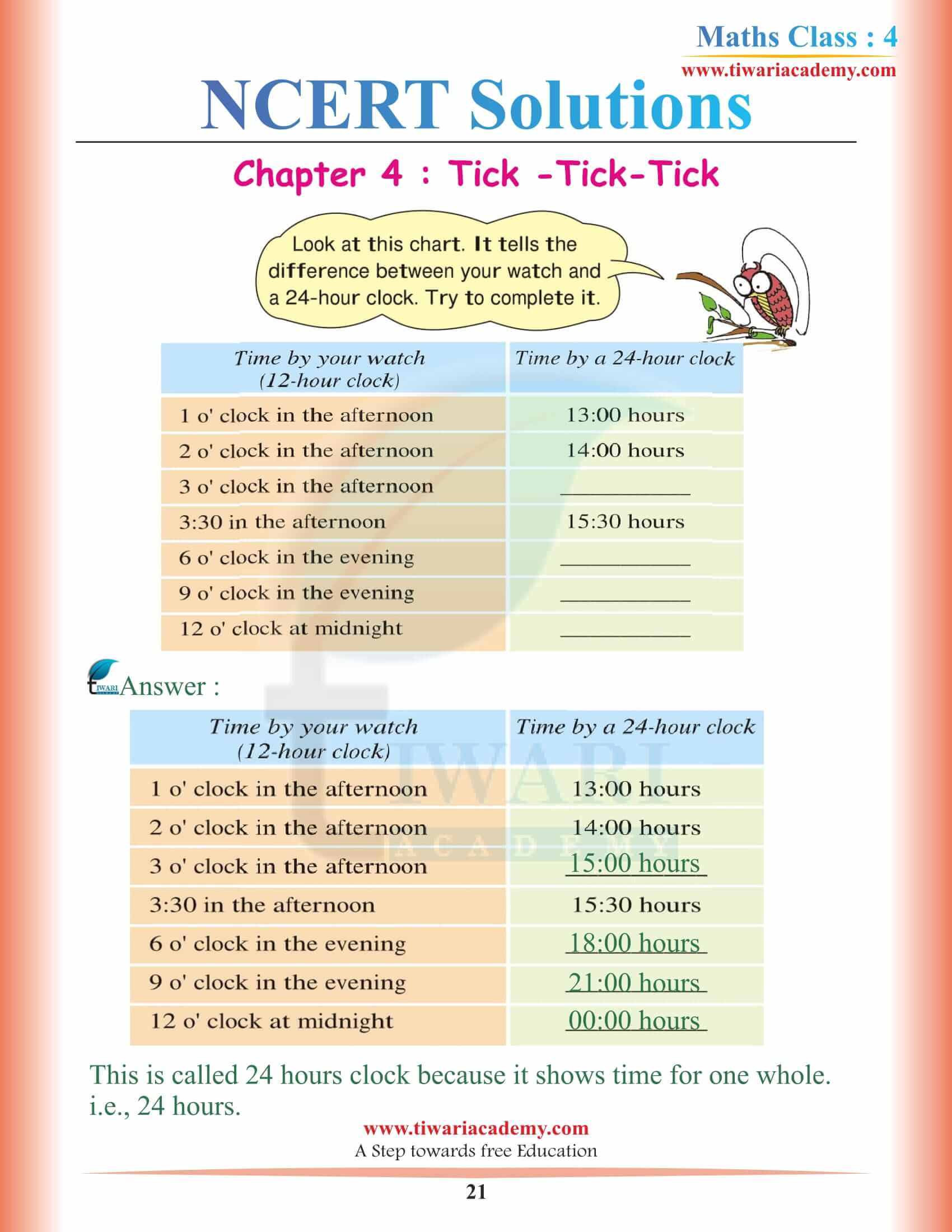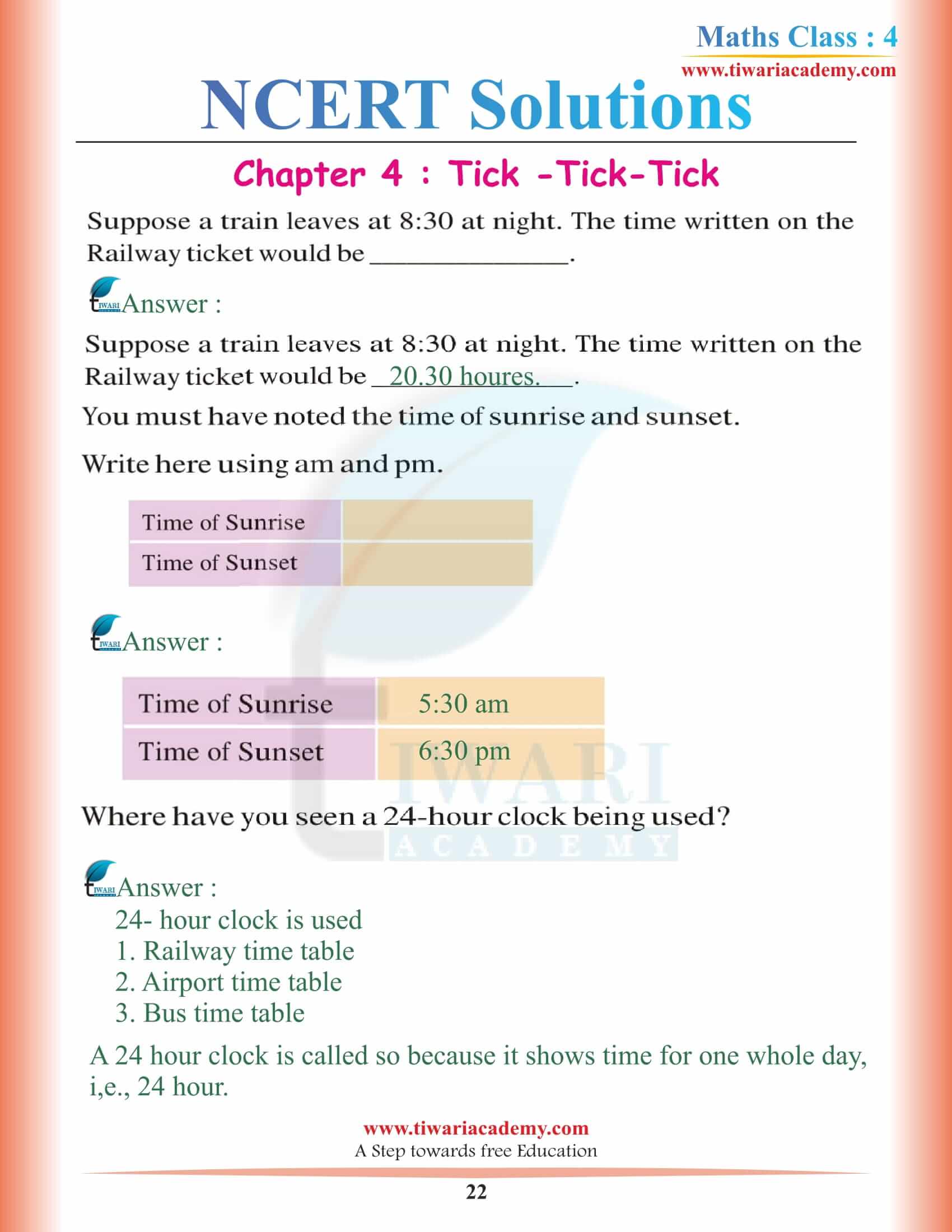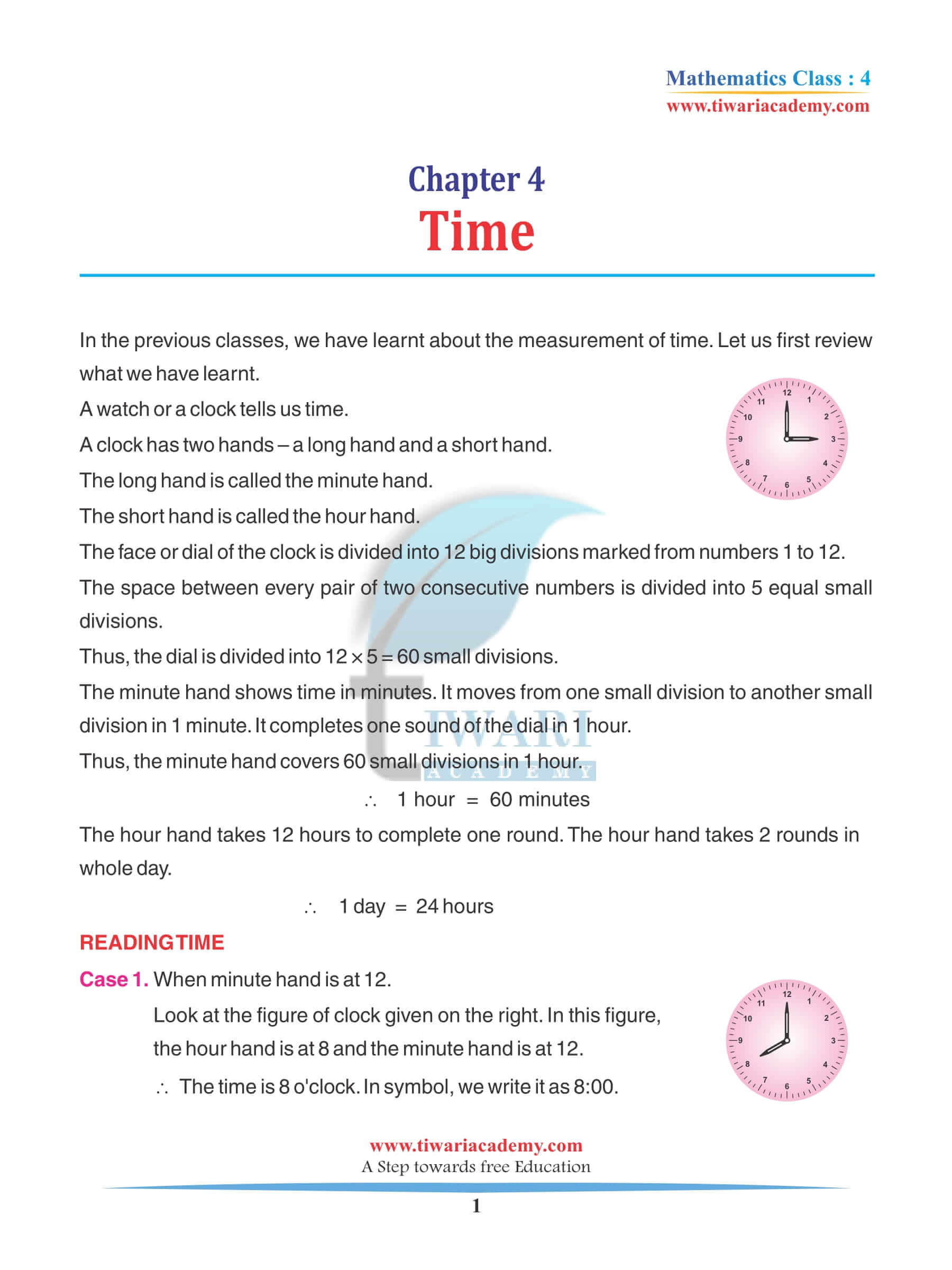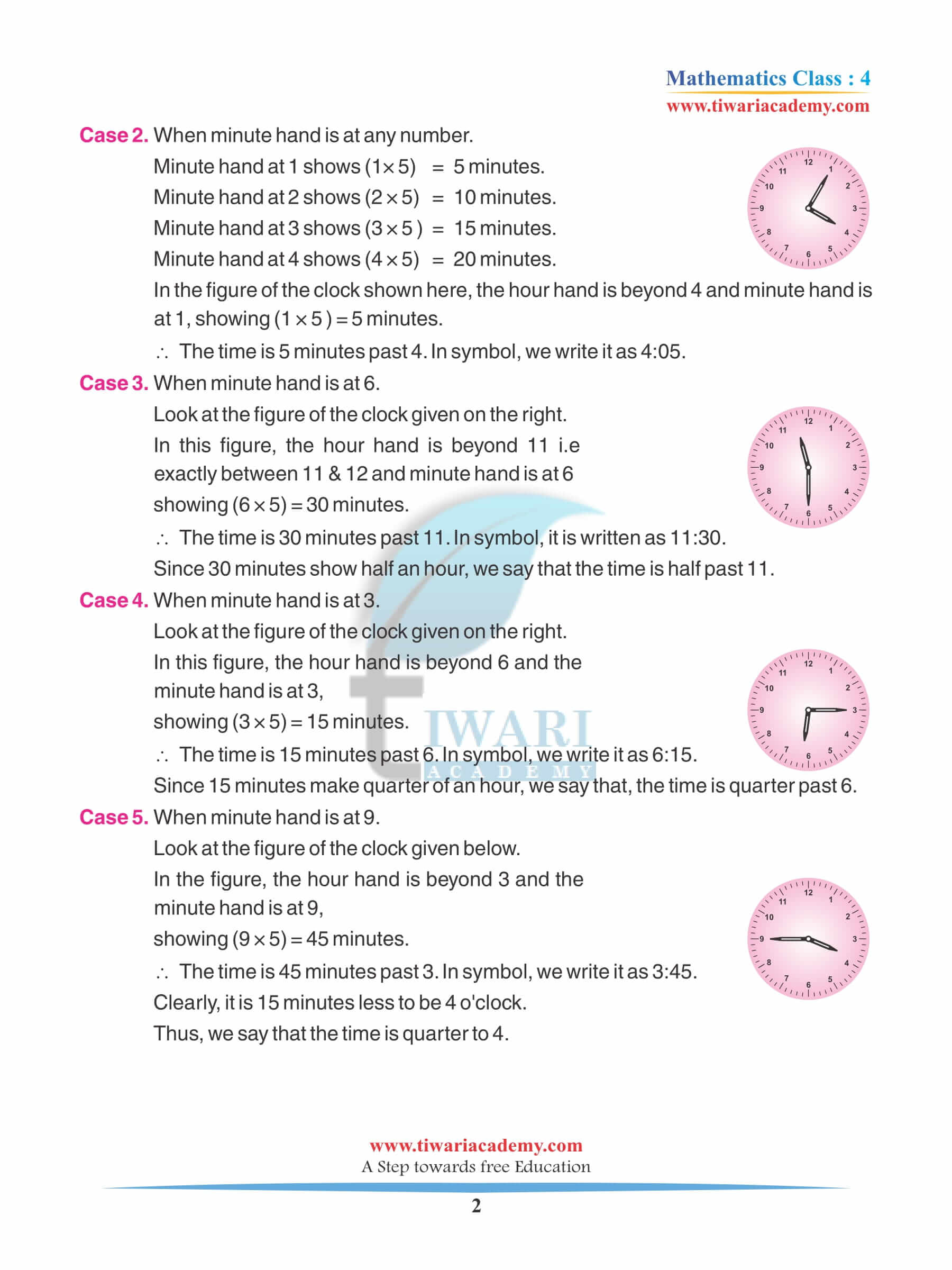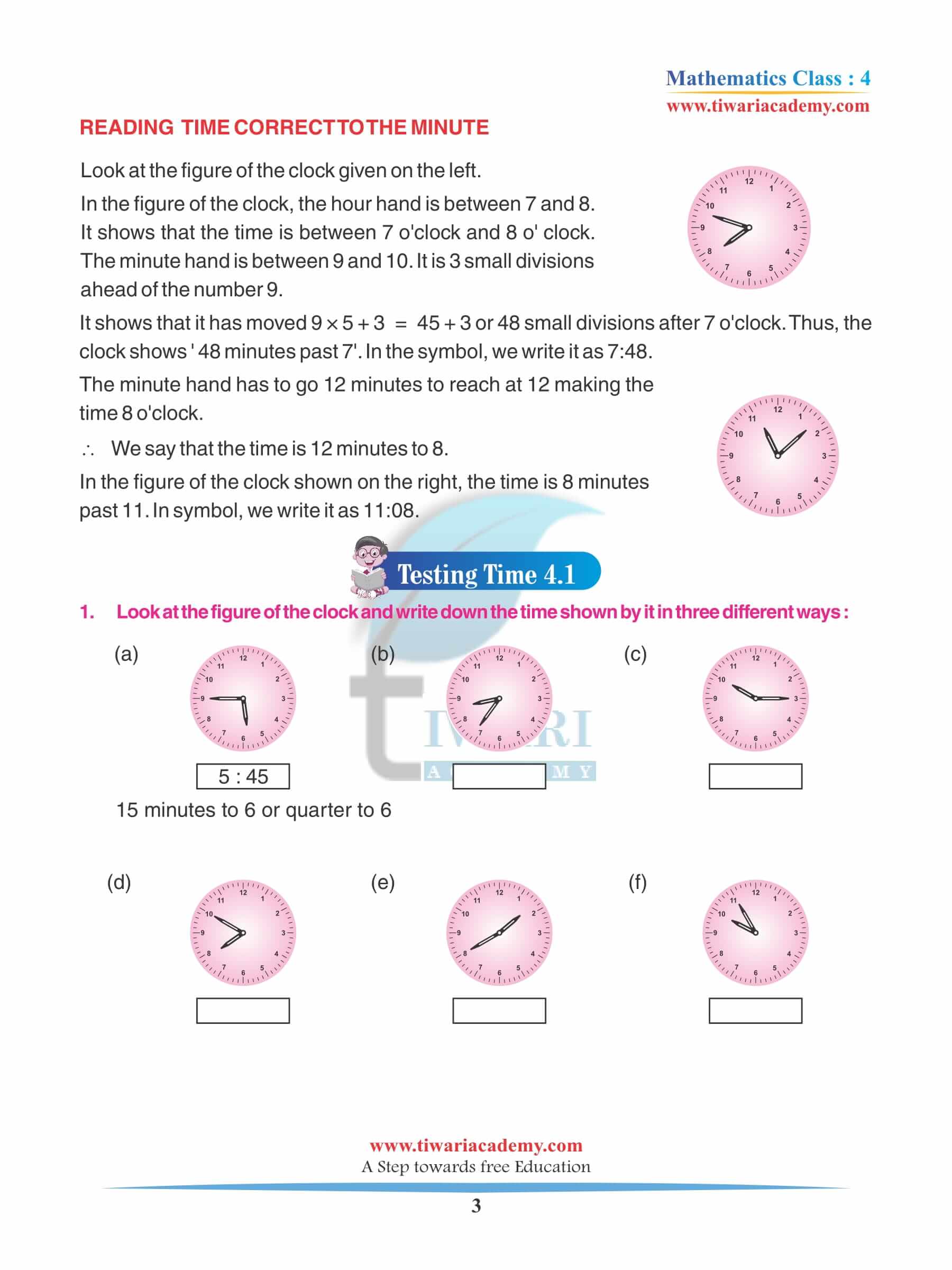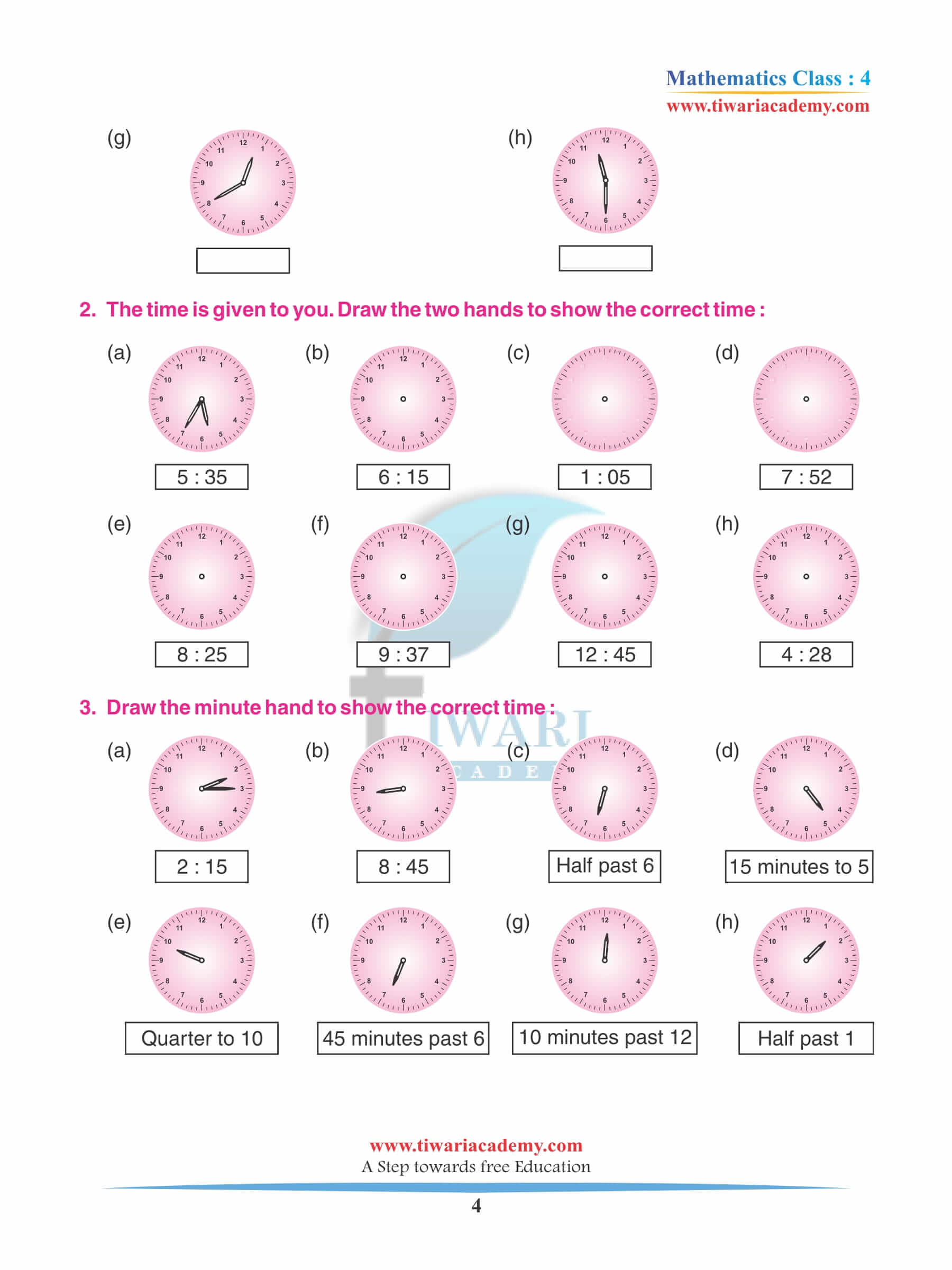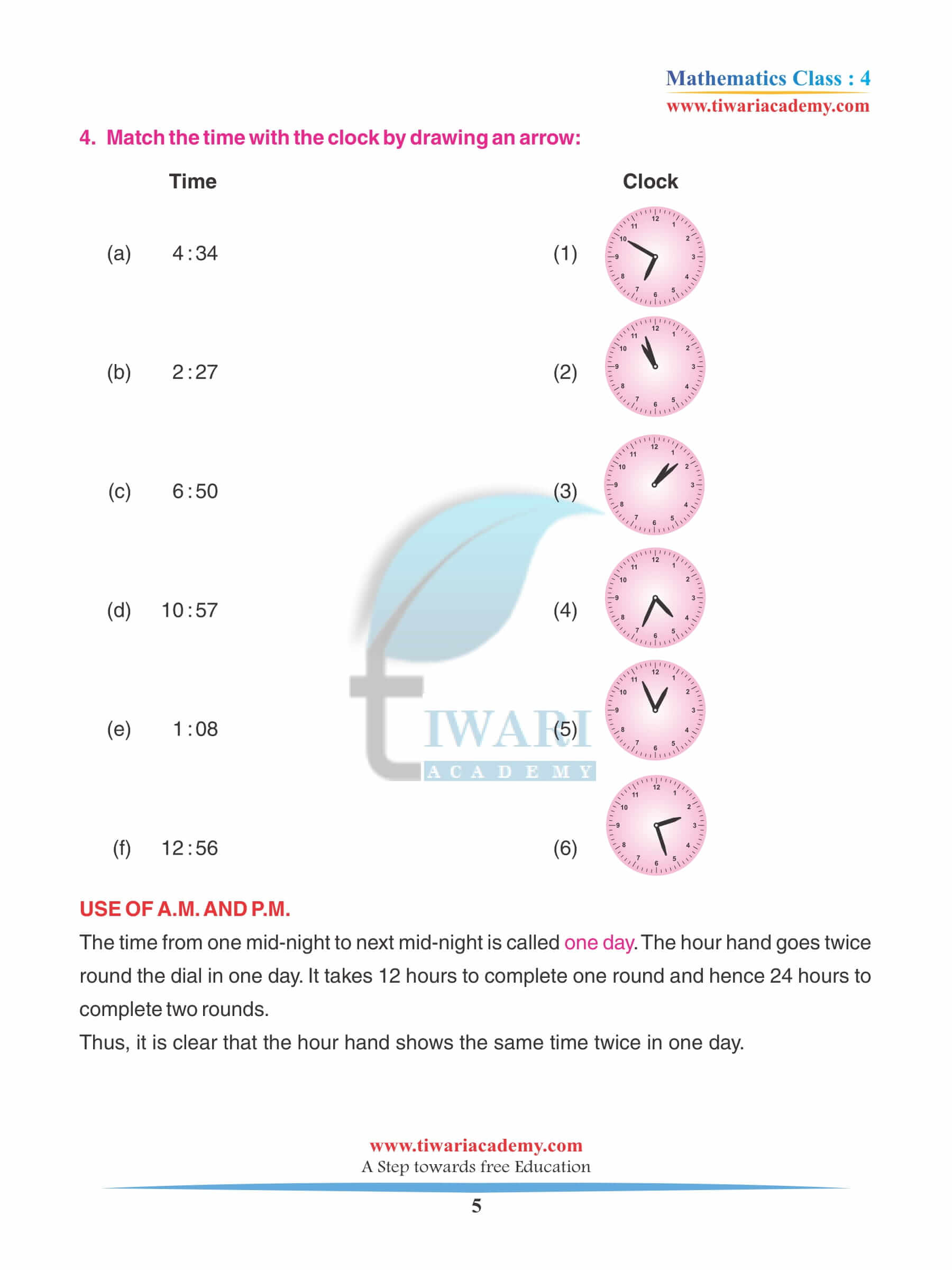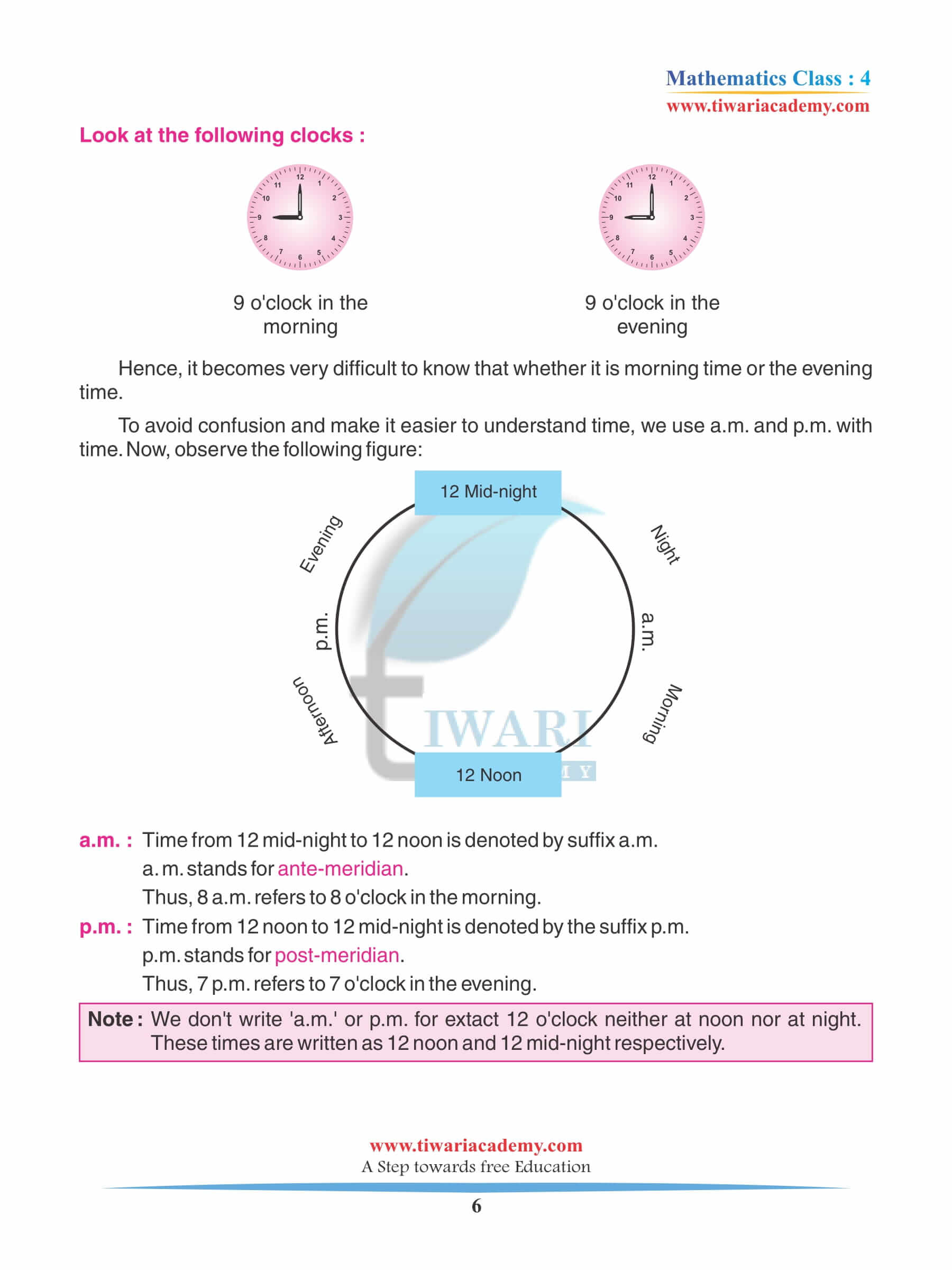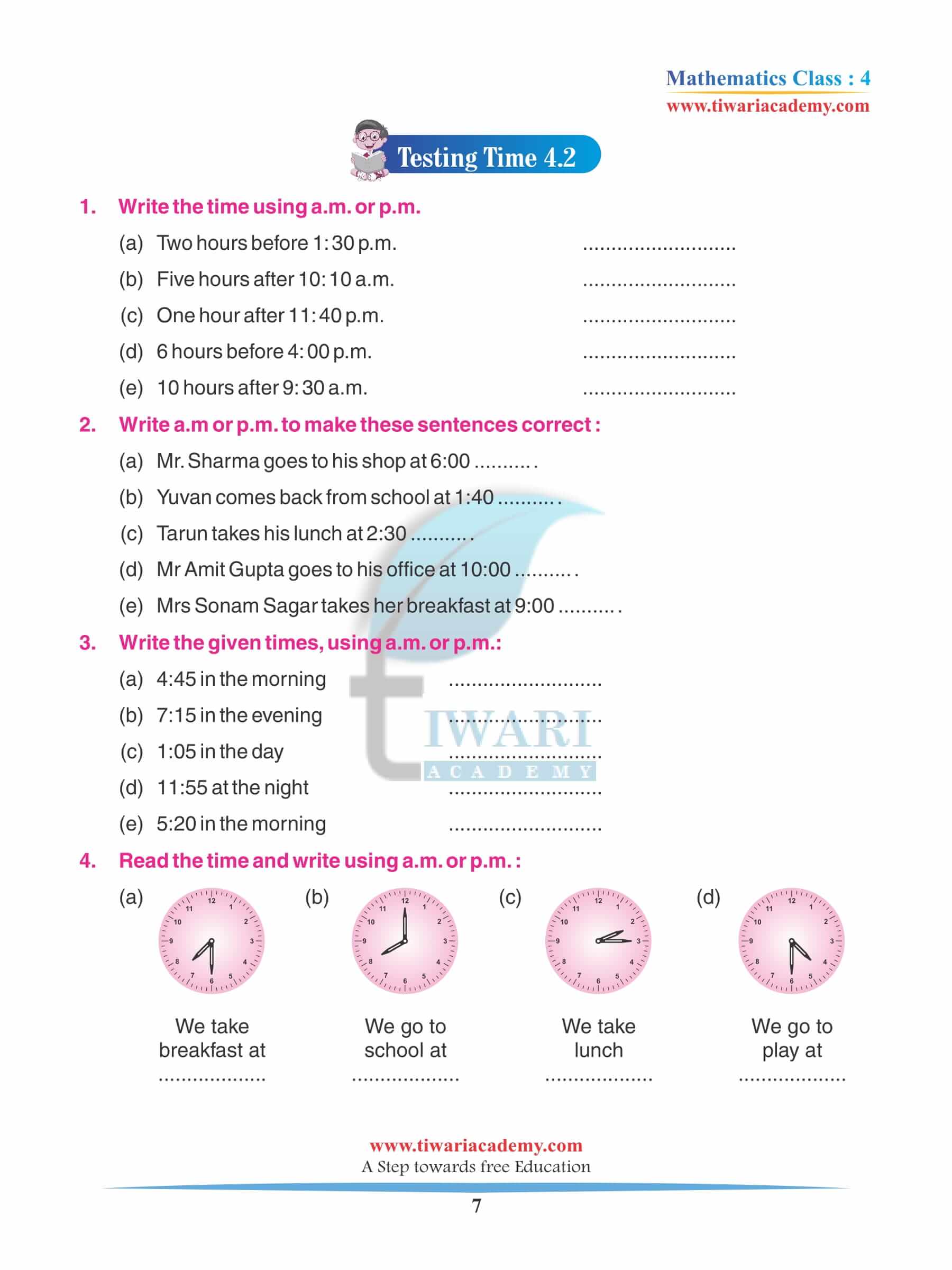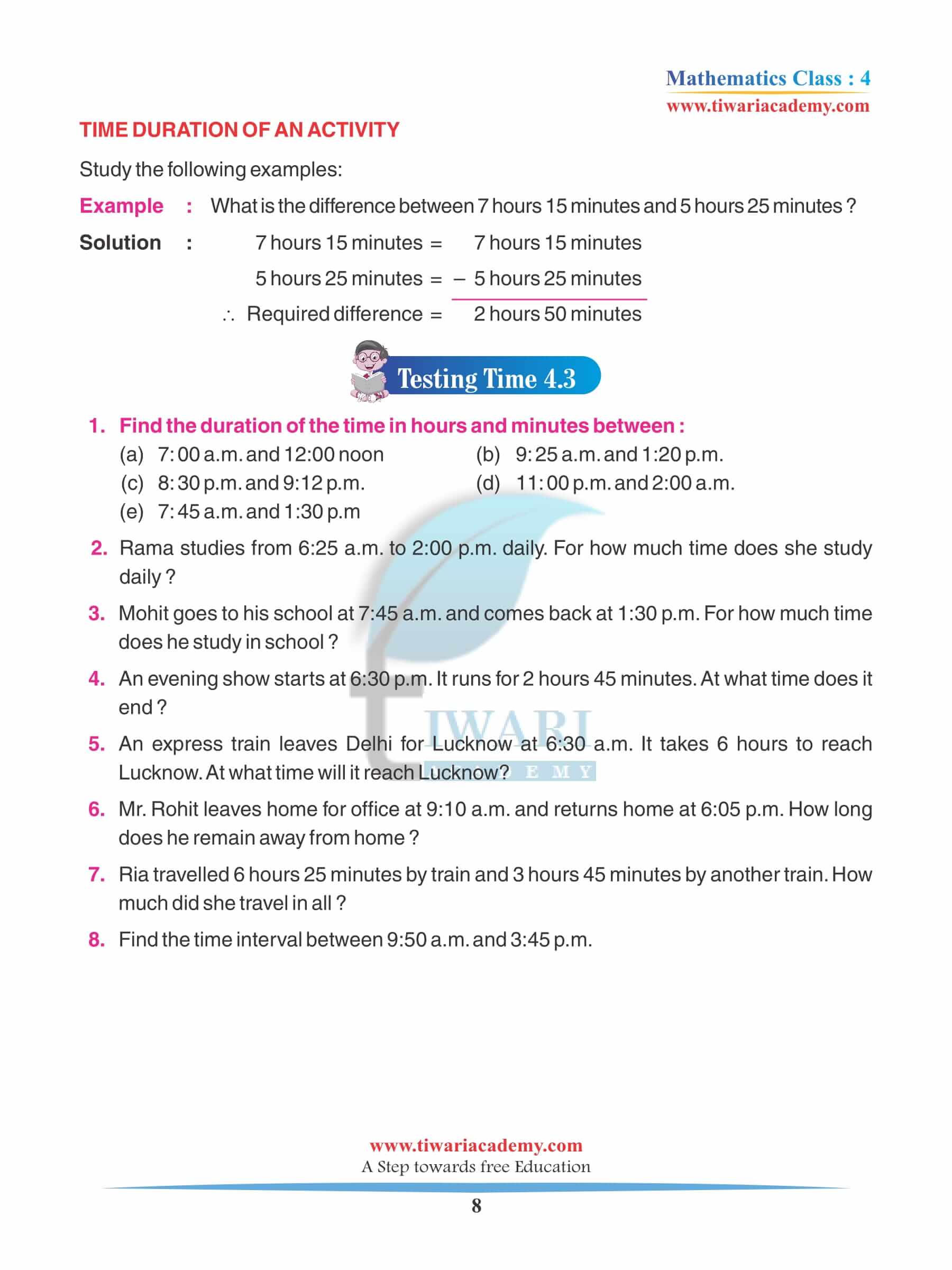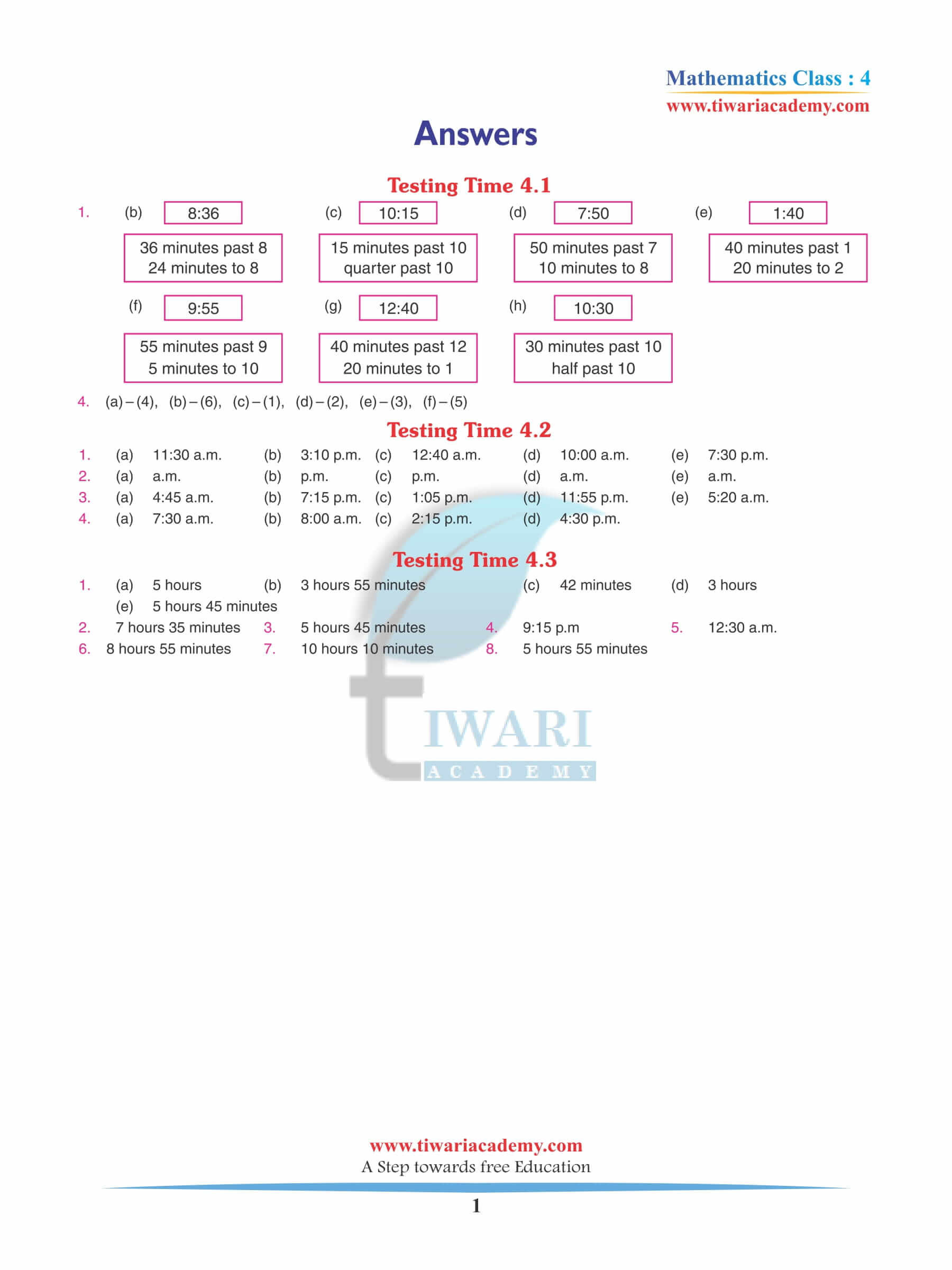 Last Edited: August 14, 2022