NCERT Solutions for Class 4 Maths Chapter 2 Long and Short in English and Hindi Medium updated according to new CBSE Syllabus 2023-24. Practice book based on chapter 2 Long and Short of 4th Maths is also given to prepare for exams. In Chapter 2 of 4th Mathematics, you will learn how to measure length. Covers measurements in meters and centimeters and the conversion between them. You will learn to solve these questions in a simple way.
NCERT Solutions for Class 4 Maths Chapter 2 Long and Short
NCERT Solutions for Class 4 Maths Chapter 2
Class 4 NCERT Maths Chapter 2 Use of Scale in Measurement
In previous class, you might have studied the use of scale to measure the length of pretty much everything. You have learned to use different types of length measures like centimeters and meters. In this chapter, you will use the skills of measuring with the help of your scale to measure different things.
The best part is the story in this chapter about the Birbal and Akbar. I believe you must have heard the story of King Akbar and Birbal from your parents and grandparents or maybe you might have read about the king and the courtiers. The clever answer of the courtier Birbal always won the court and stories always taught us something. Which is also given in the story in this chapter.
4th Stadard NCERT Maths Chapter 2 Stories about Games
In this chapter, there are so many other stories that are given as per the interest of children. Such as How tall have you grown? Inter-school sports meet. Which is about the race completion and the decision is who won the match is the difference between players running the race track.
We all like to play games and the decision of who won the match is based not only on the marks or score they get but also their score is totally depend upon the distance they covered by jumping in the topic Long jump. We all like to play and jump and running that is the reason most of the children play Tag.
CBSE Class 4 NCERT Maths Chapter 2 Measurement
By measuring all the scores and distance take to the next topics in the chapter where there are certain questions are given in such a way where the skills of measuring and your clever mind will be put into test. Have checked the topic yet.
Once you complete the chapter you will come to the end of the chapter where there is a beautiful poem is waiting for you which has been named I wish I were.
4th NCERT Mathematics Chapter 2 Height Estimation
It would be useful here to discuss about children's experiences, particularly when talking about clouds and their height, so that they get an intuitive feel of relative heights, and can begin to estimate large distances.
Do we learn about the distance in unit 2 of class 4th?
Students of class 4th Mathematics will be able to develop an understanding of the length and measurements in unit 2. There will be lots of measurements that one can do in this chapter. So, one can definitely say they will be able to learn distance too.
What are the activities given in unit 2 of class 4th that learning is interesting?
The chapter contains various activities and among them, I think measuring height is one of the interesting activities children can learn from chapter 2 of math NCERT. Students already know about how to measure as they sometimes come up with who is tall who is not but after this chapter they'll be able to prove the point.
What is the best part of unit 2 as per you in the class 3 Maths book?
The poem given in unit 3 named "I wishes I have found the best part of this chapter. However, that doesn't mean other topics are not that good because the chapter contains some of the important things to learn and use.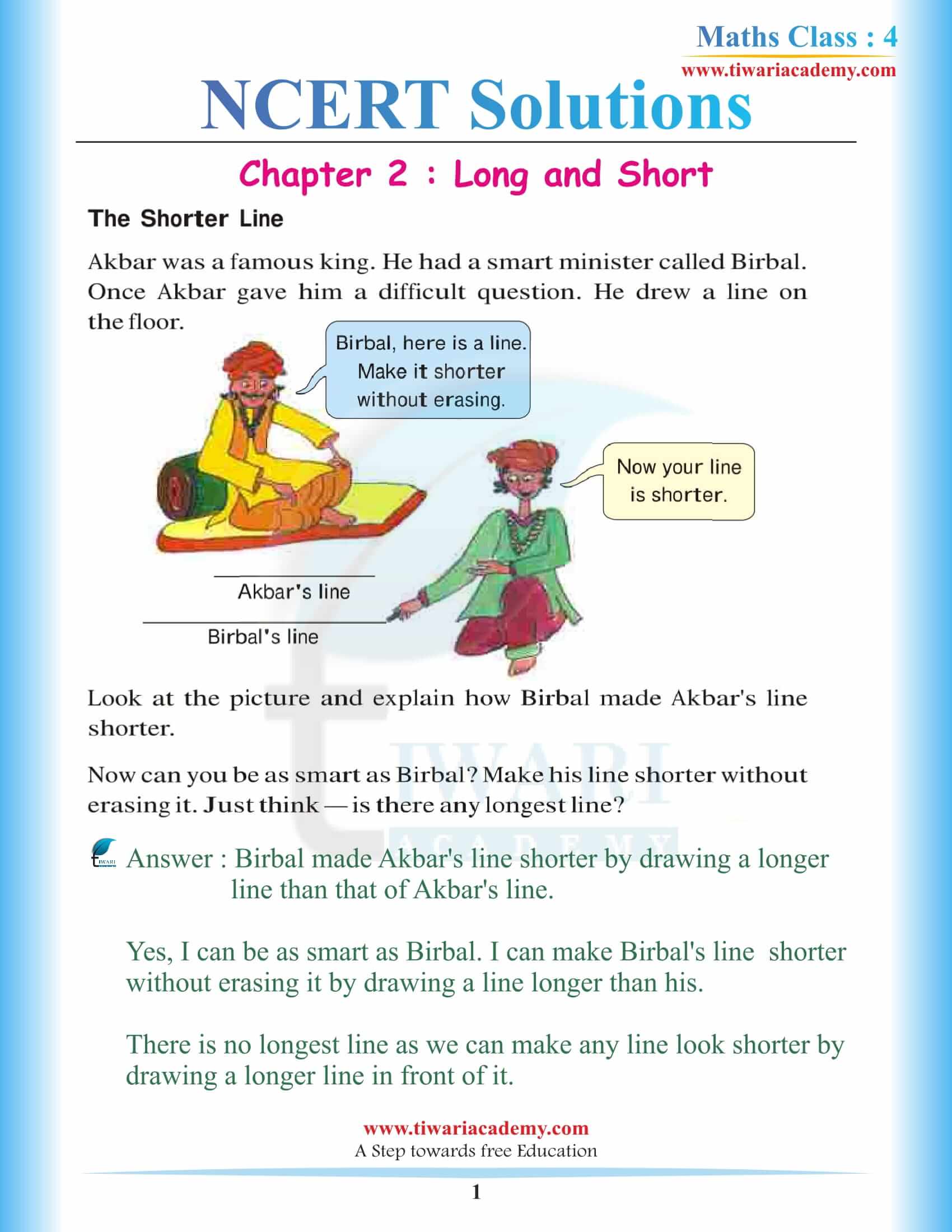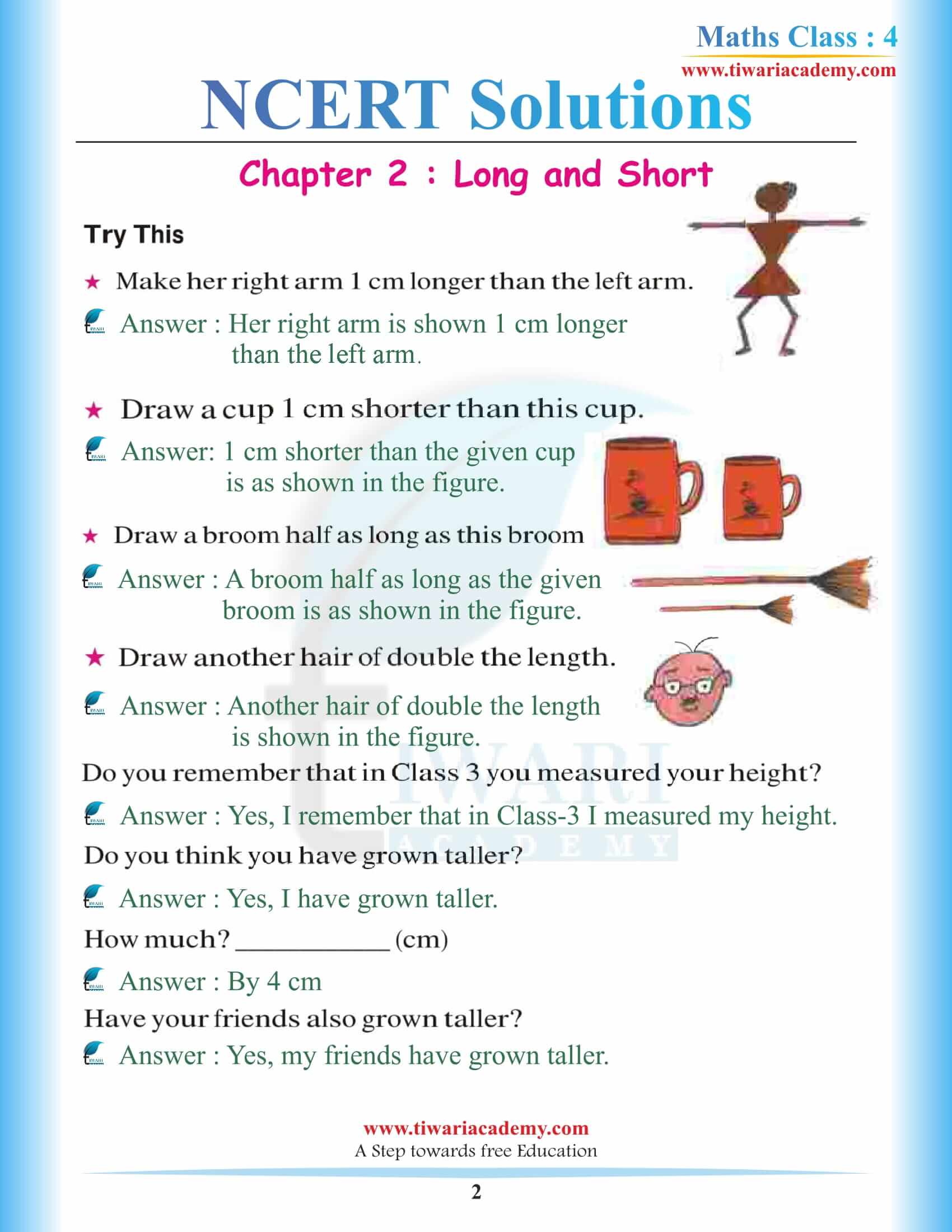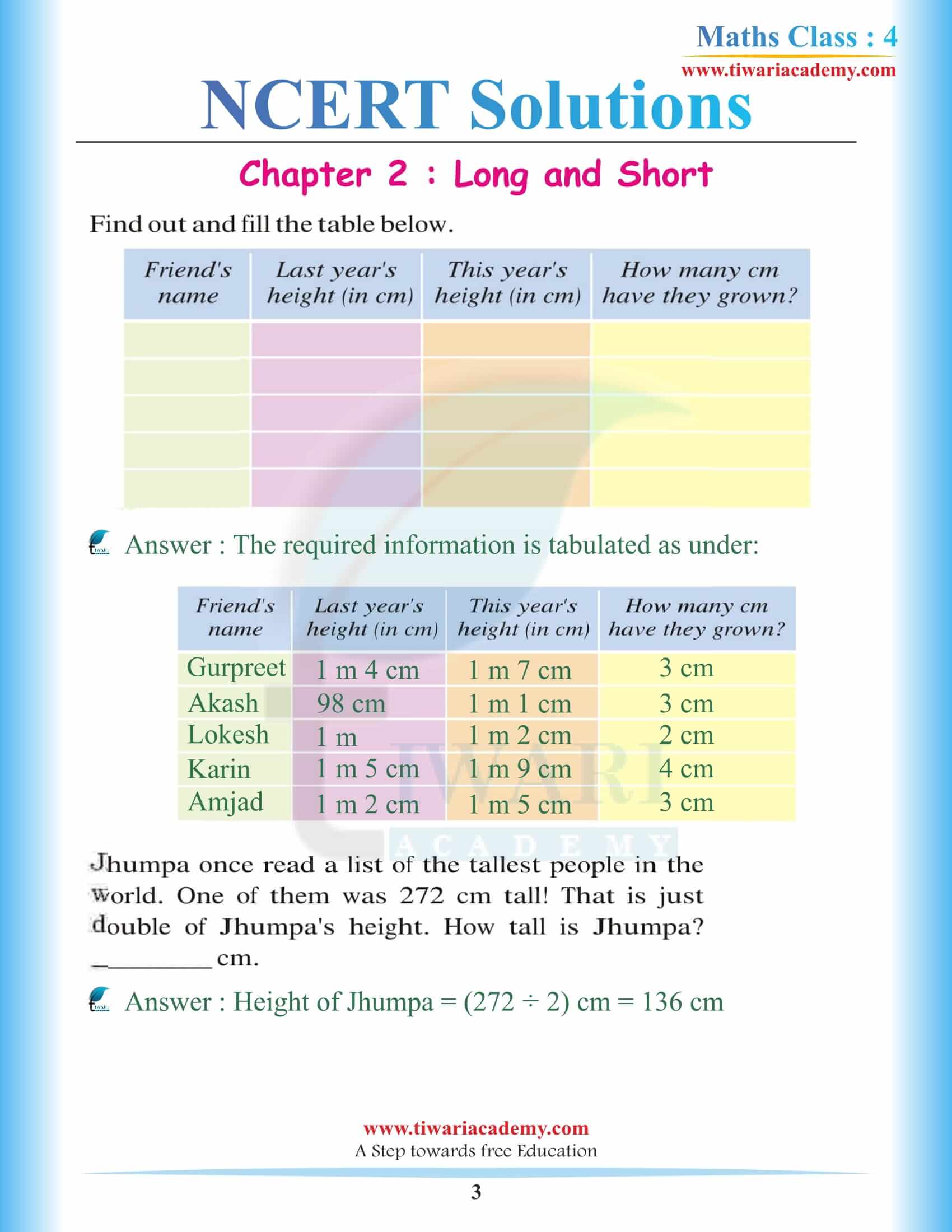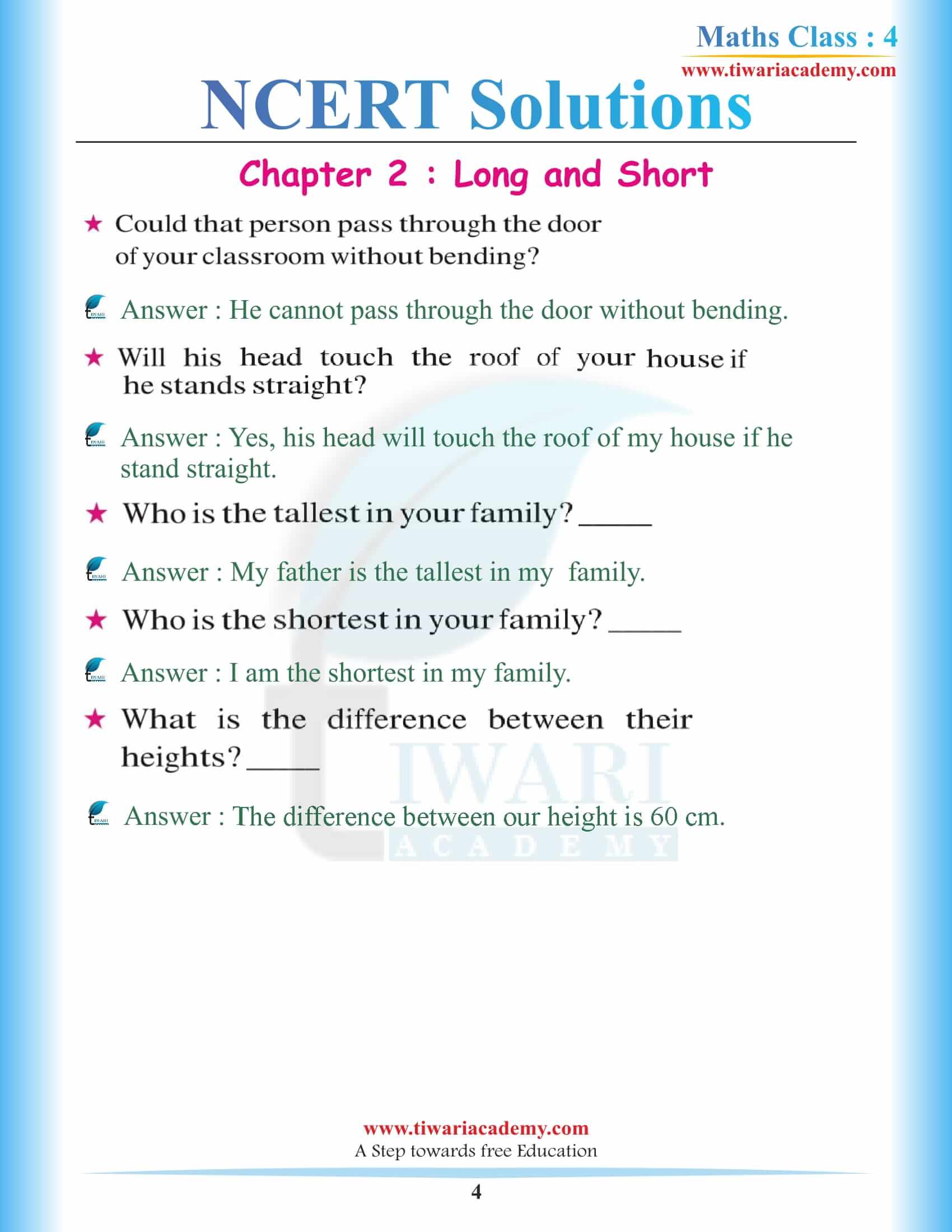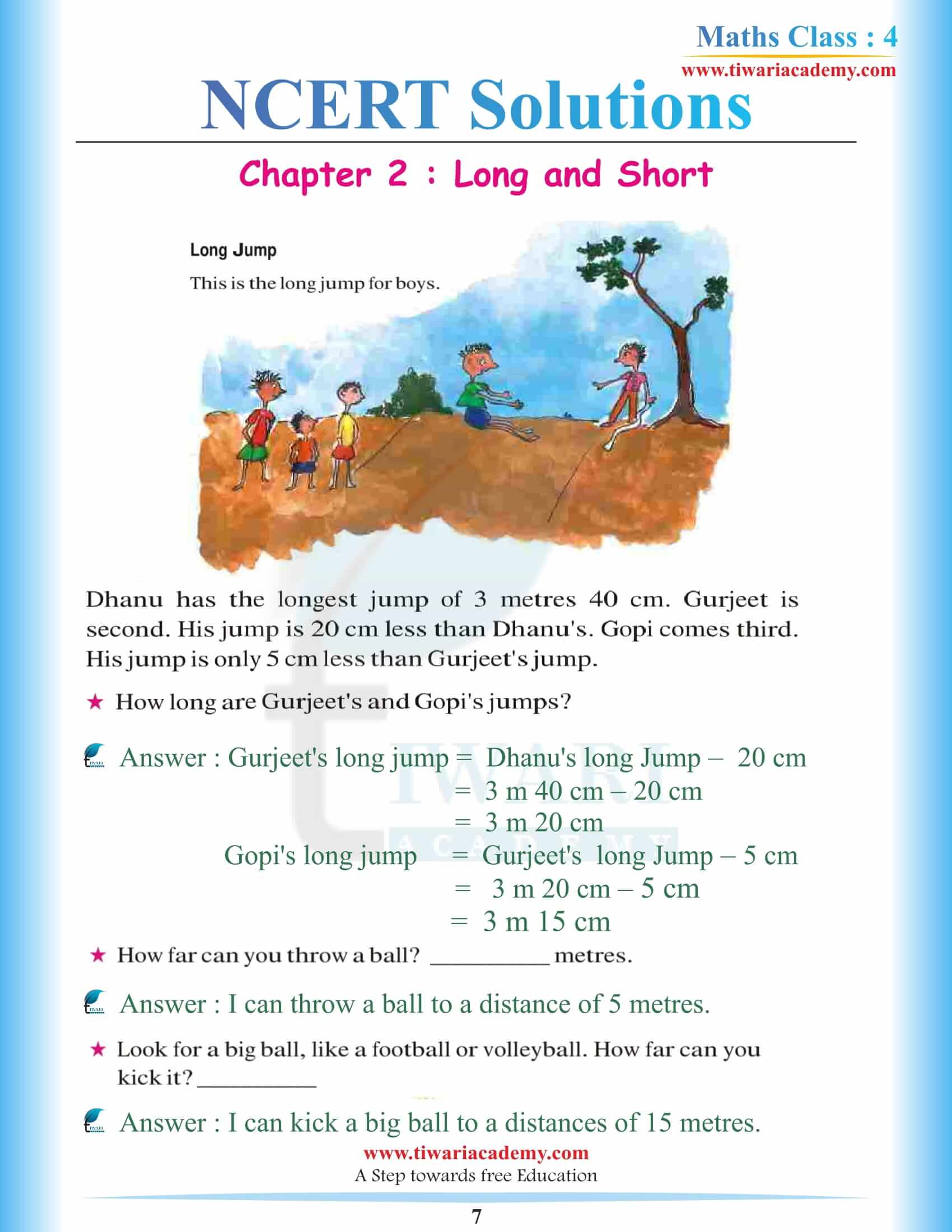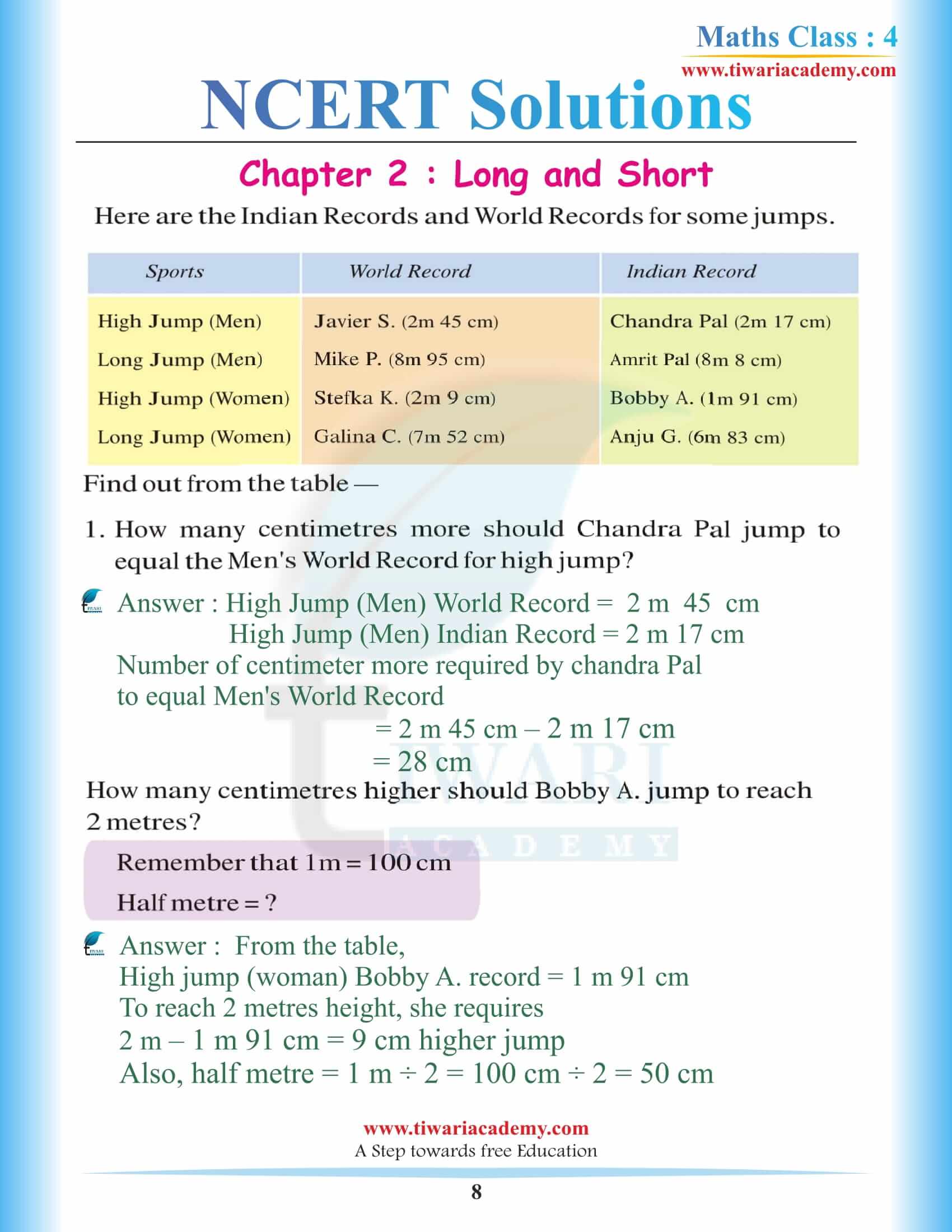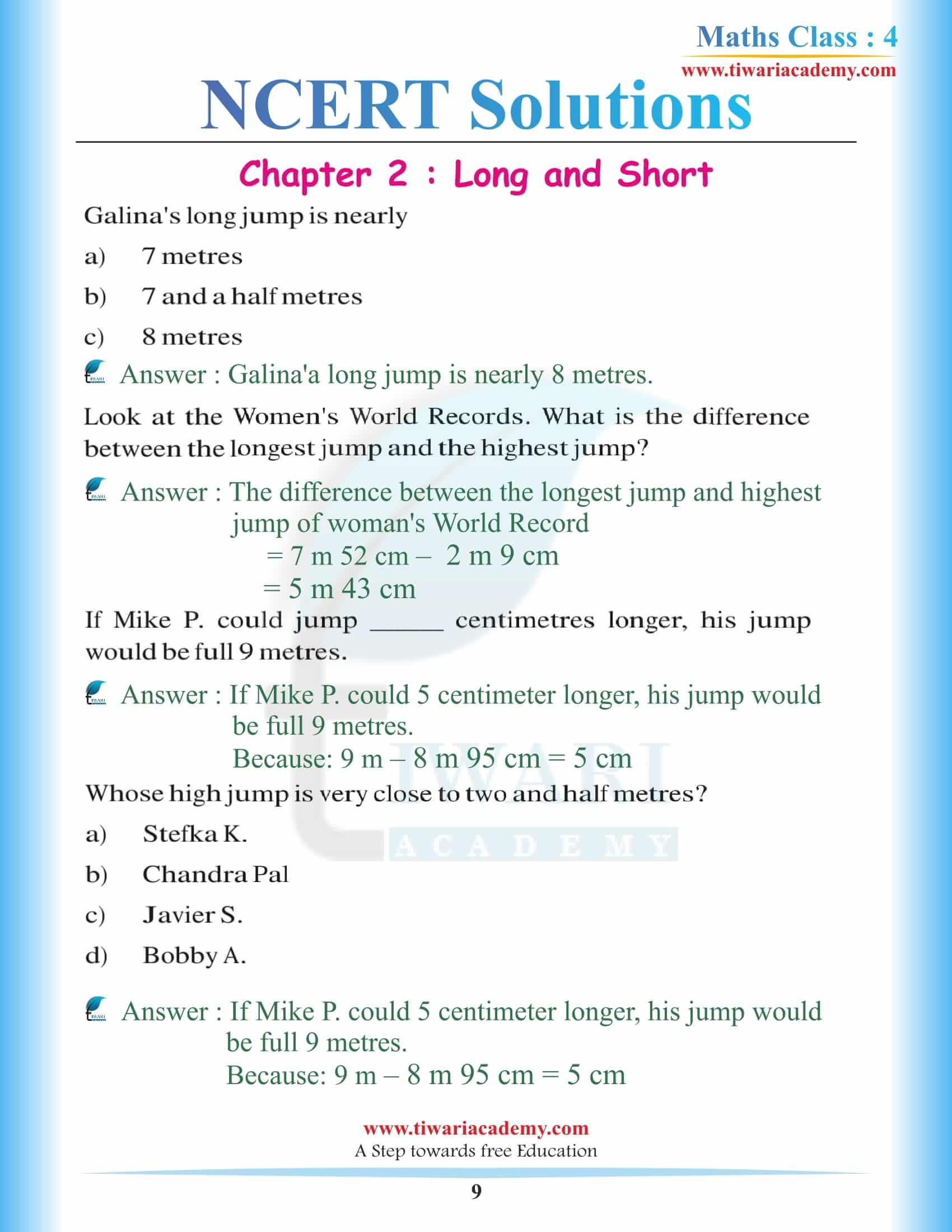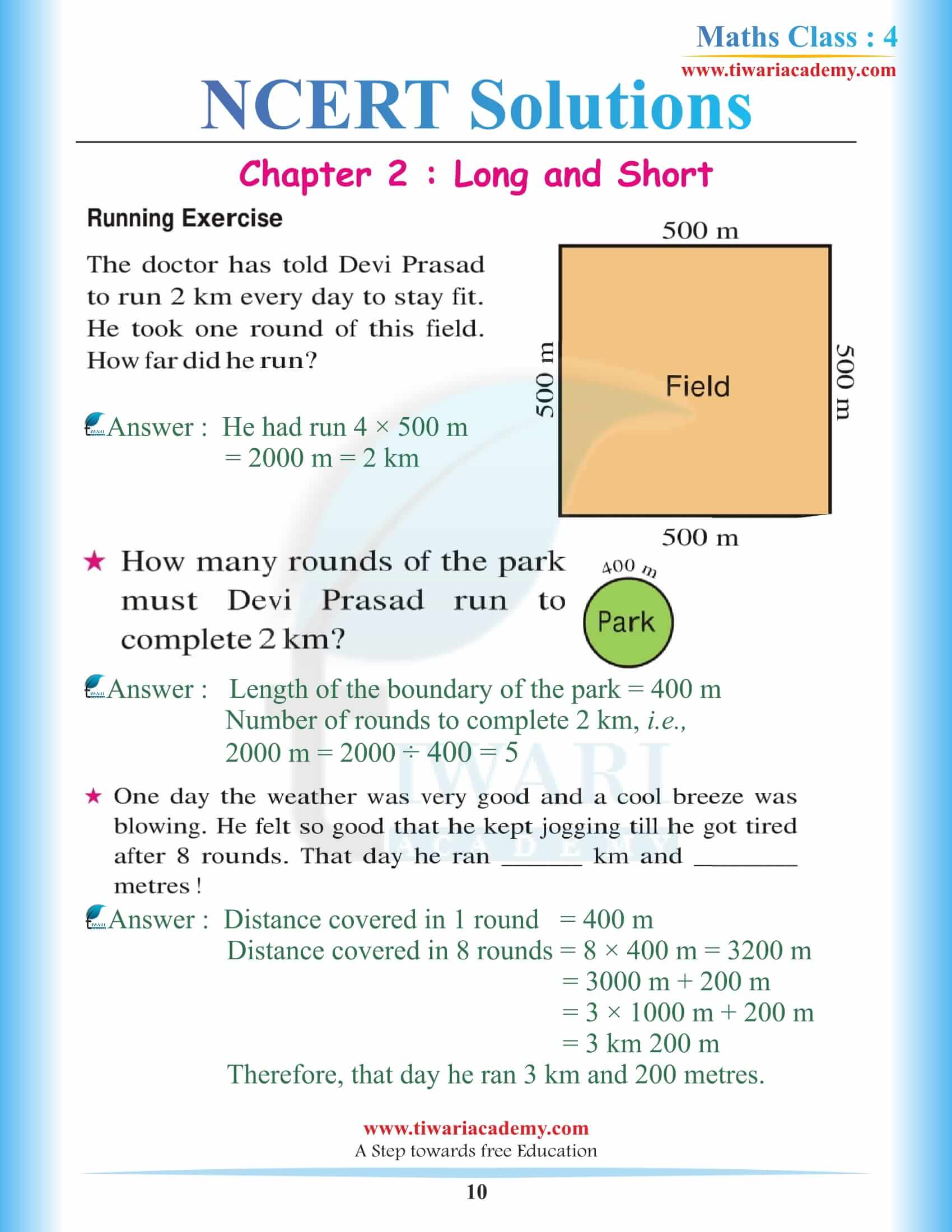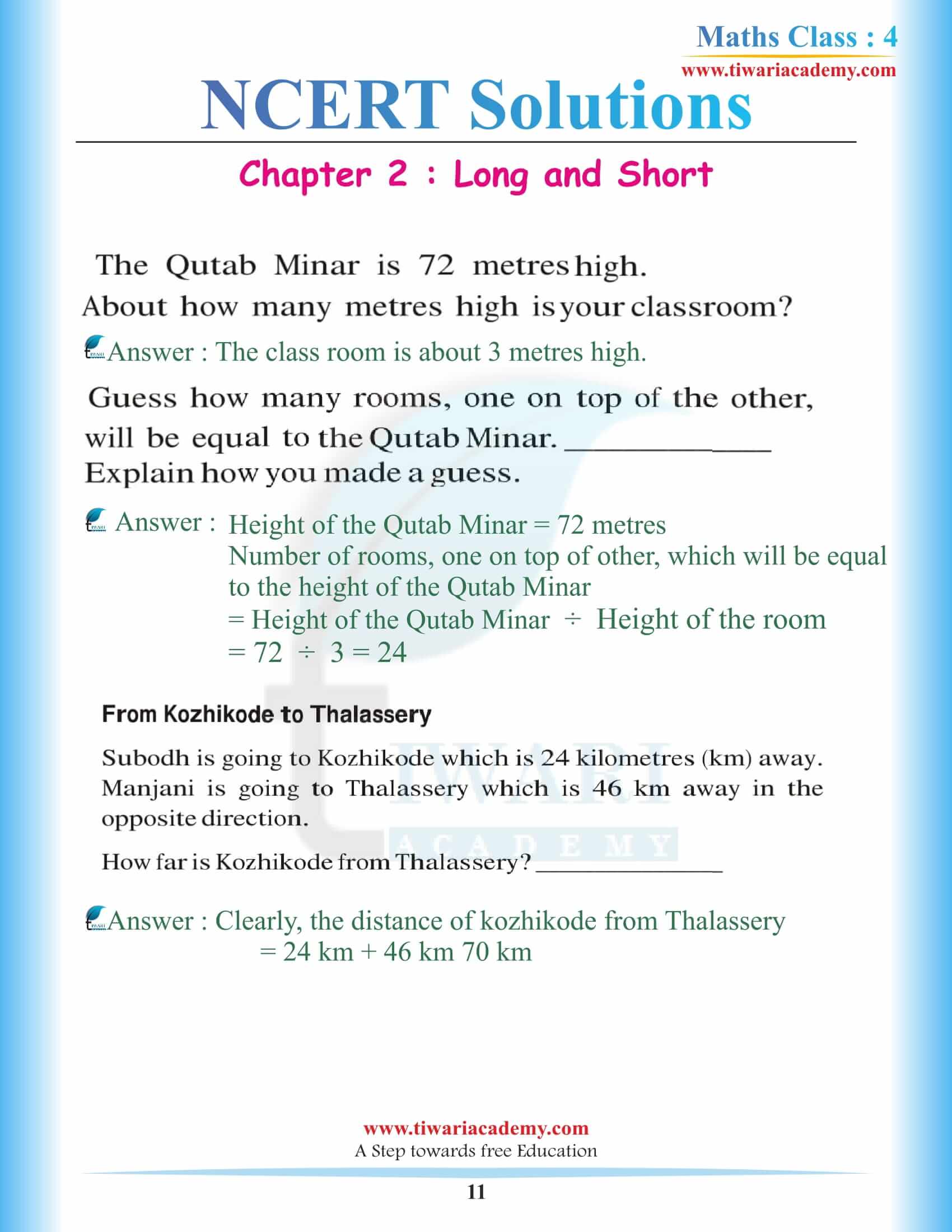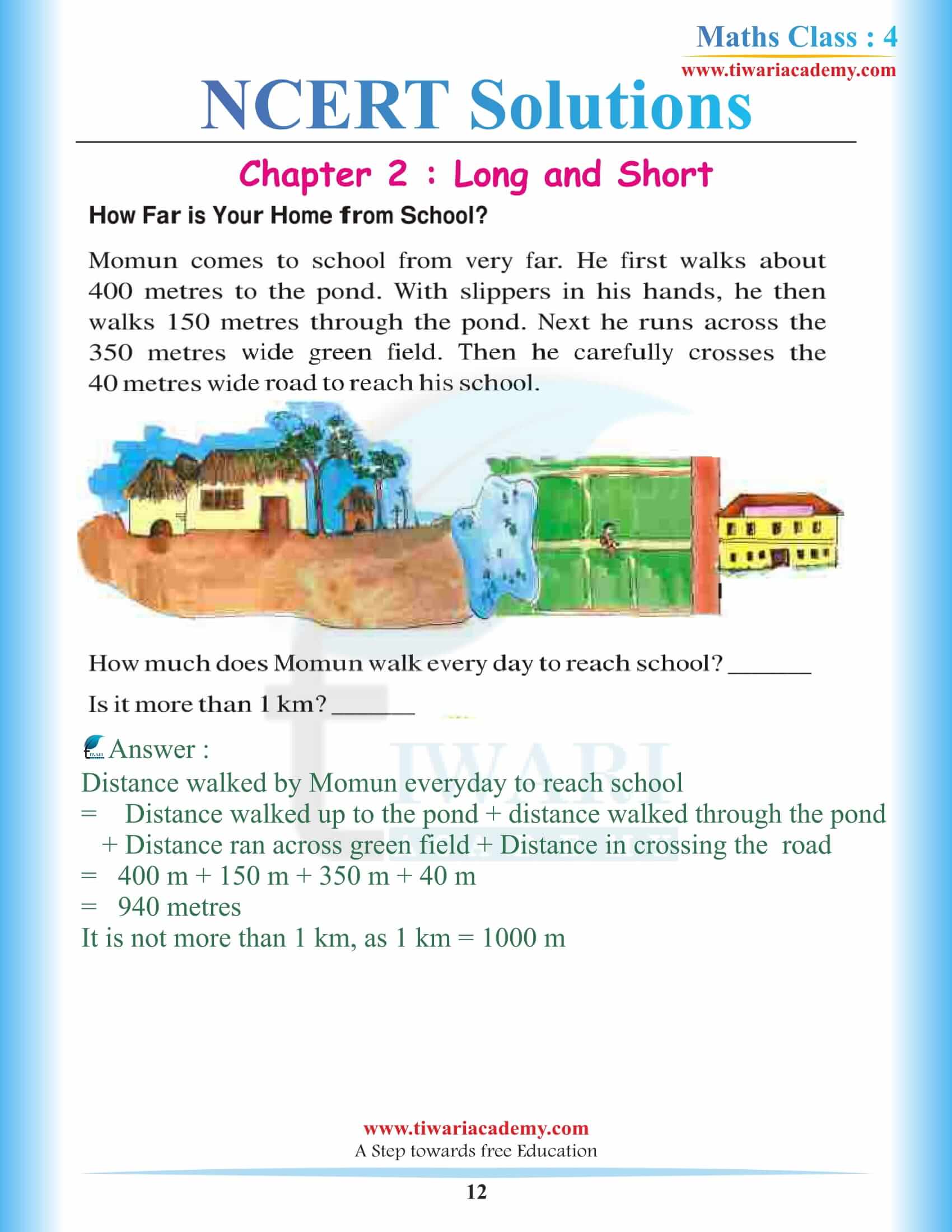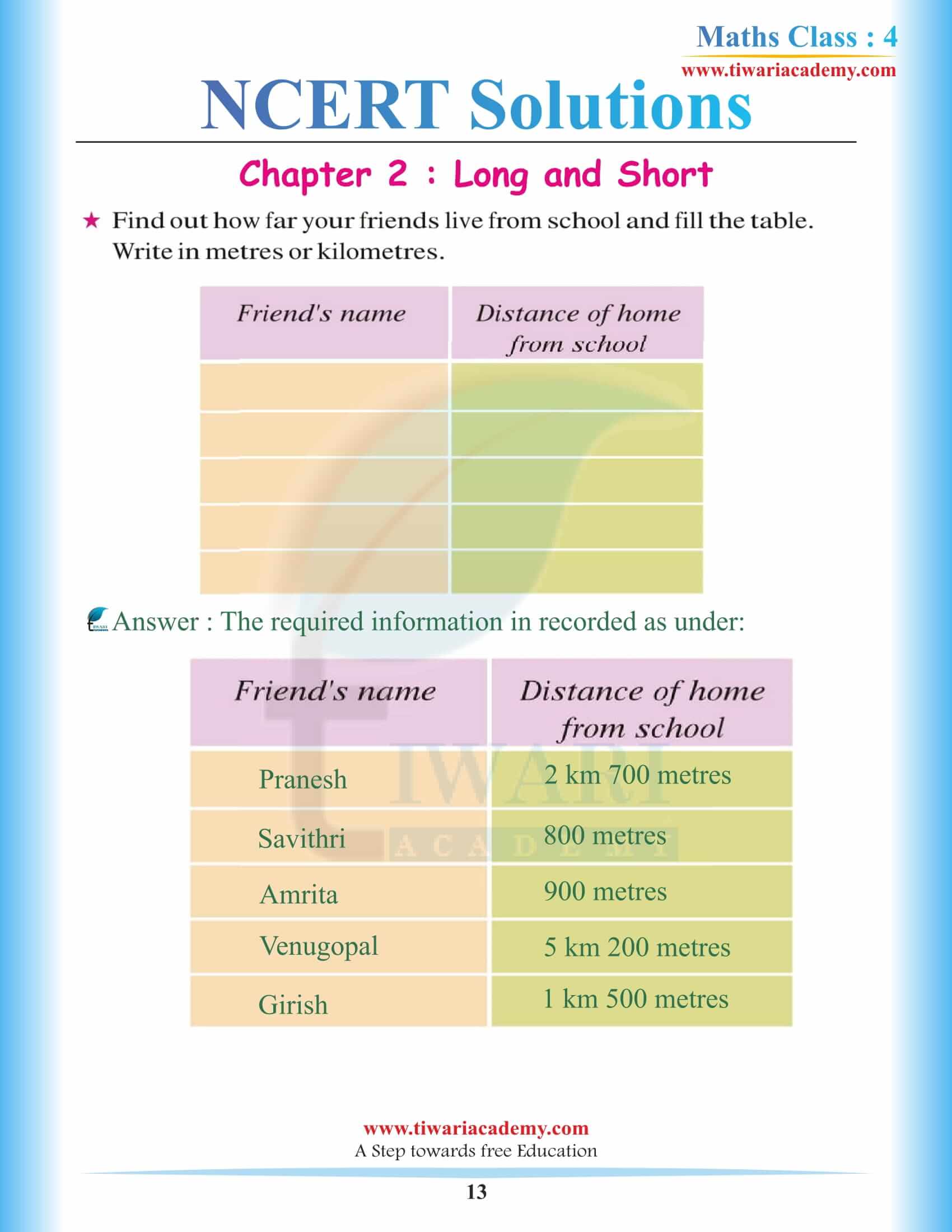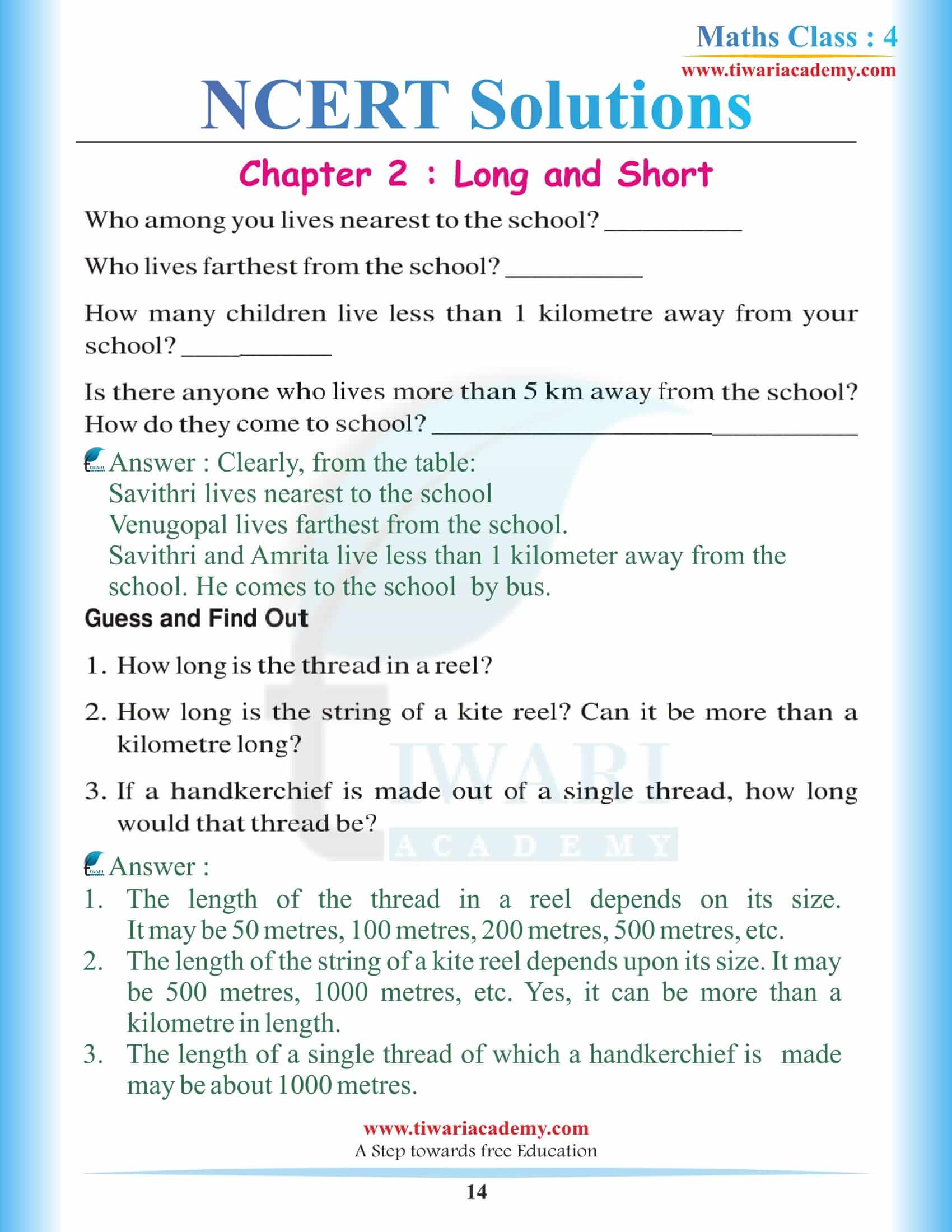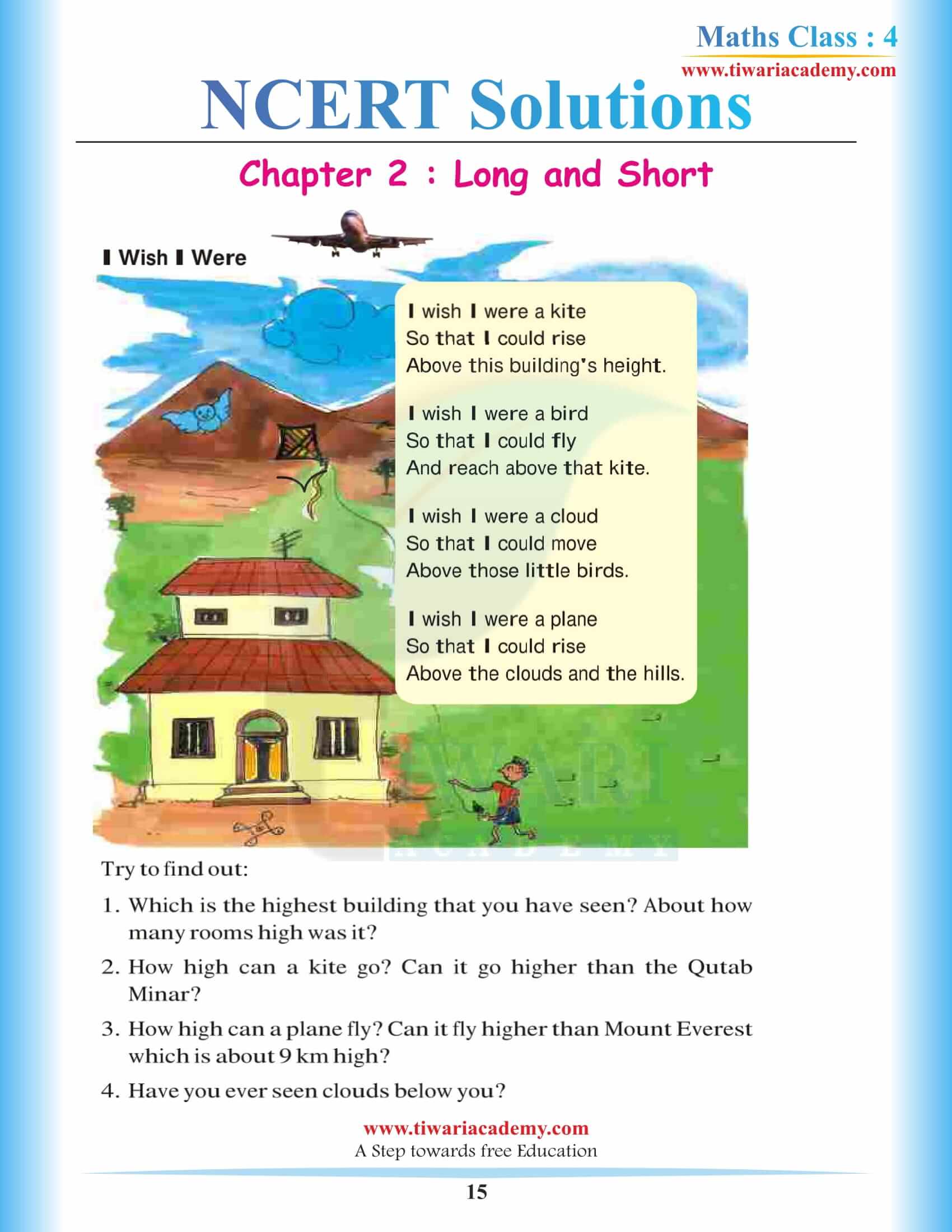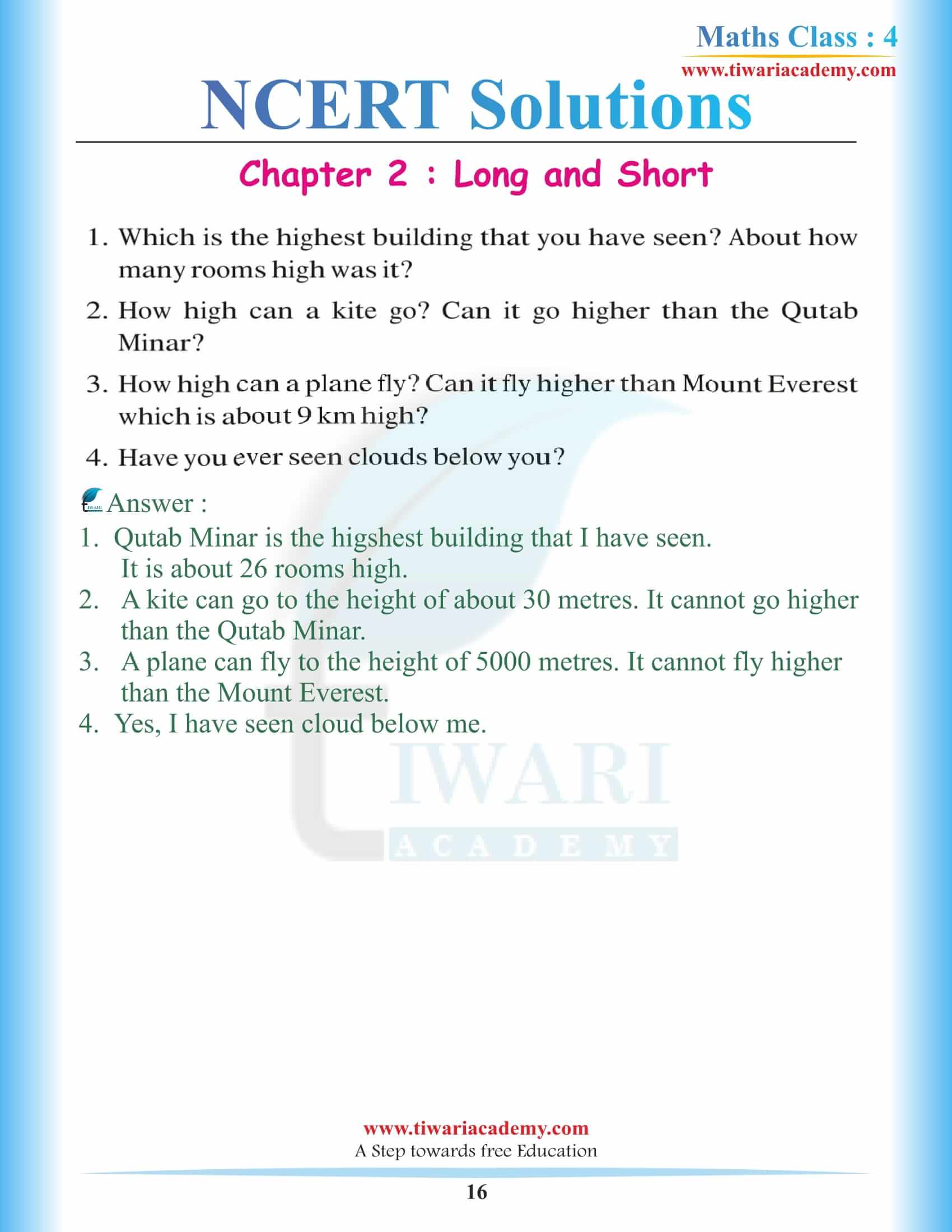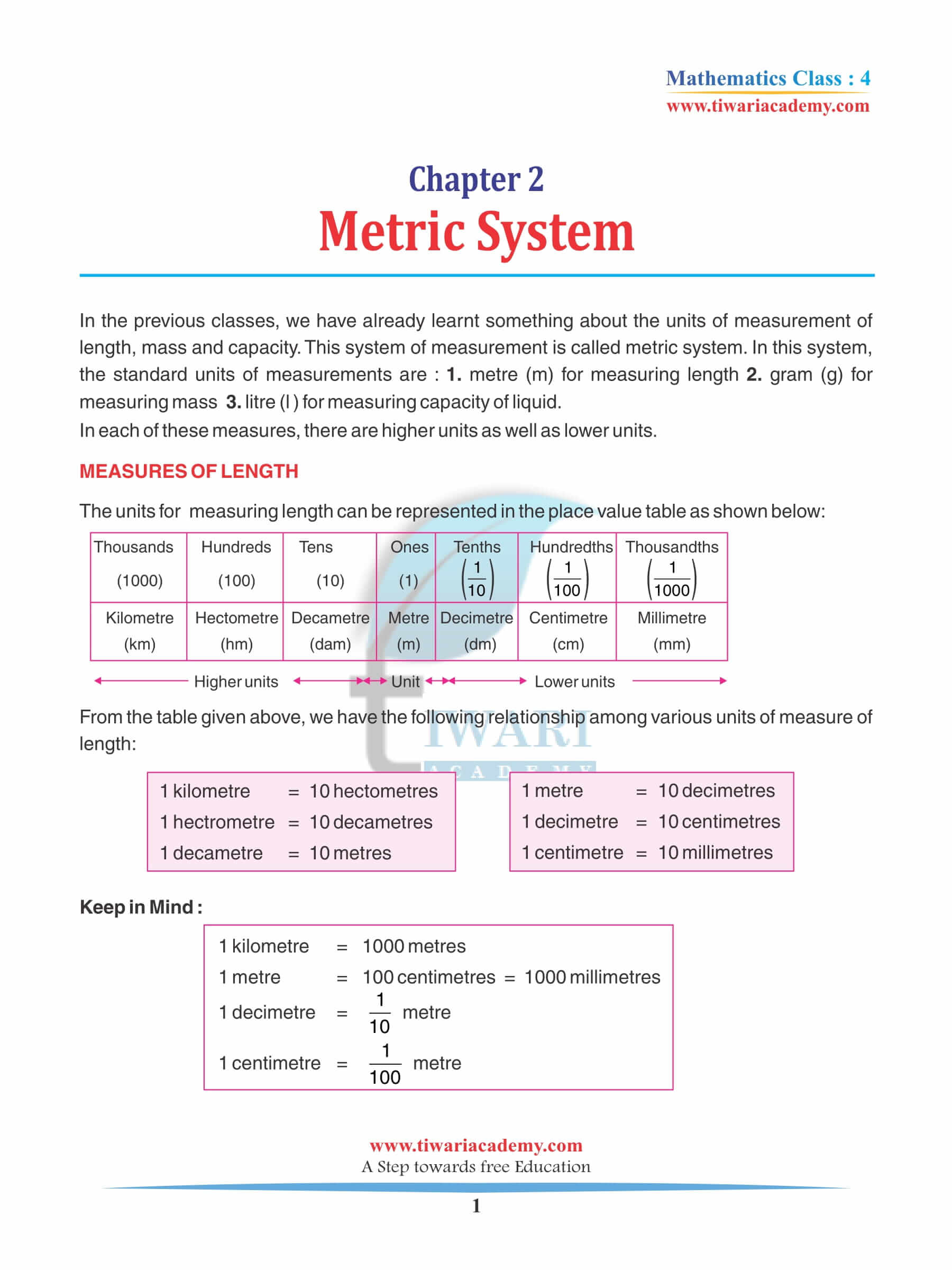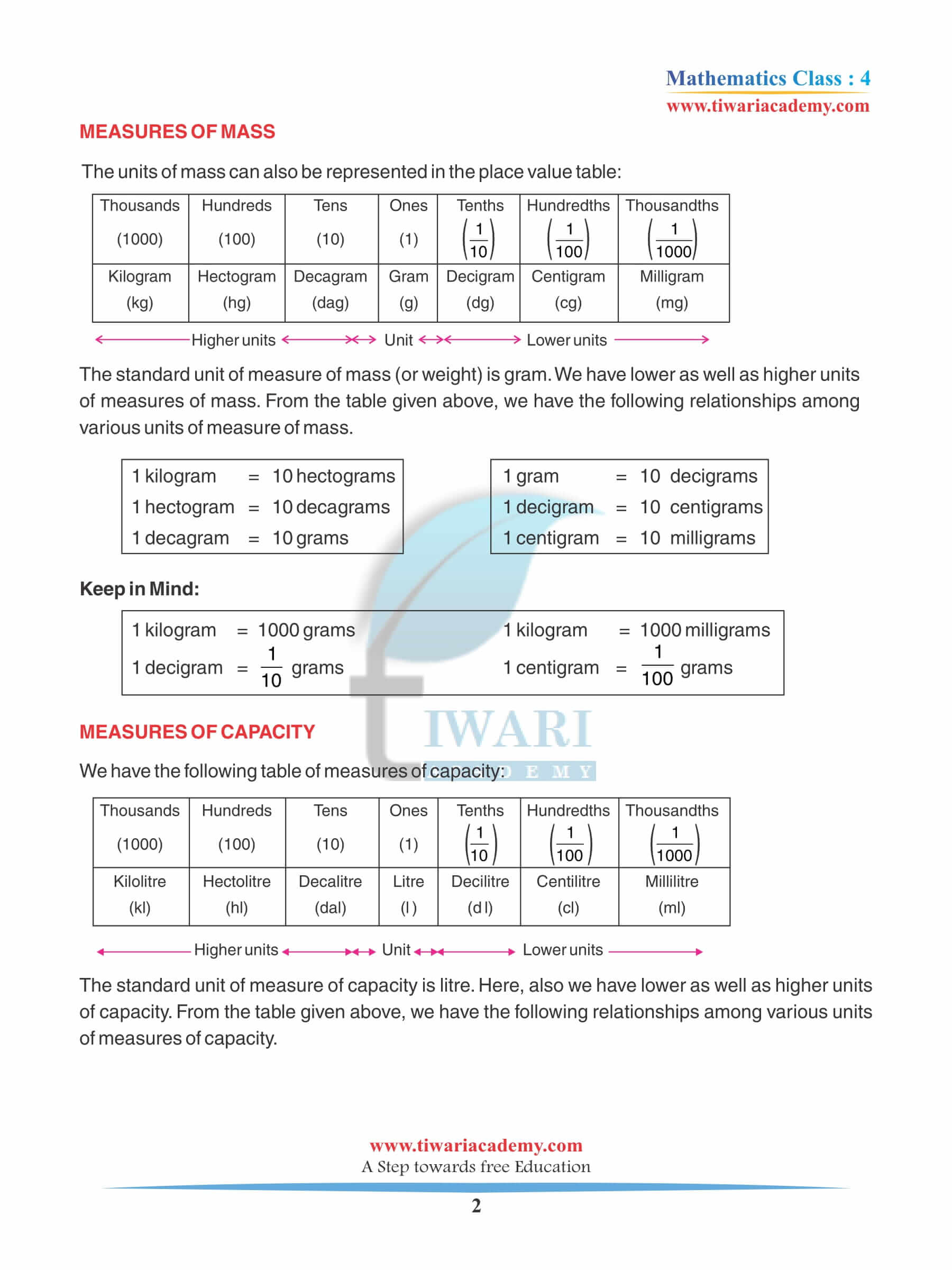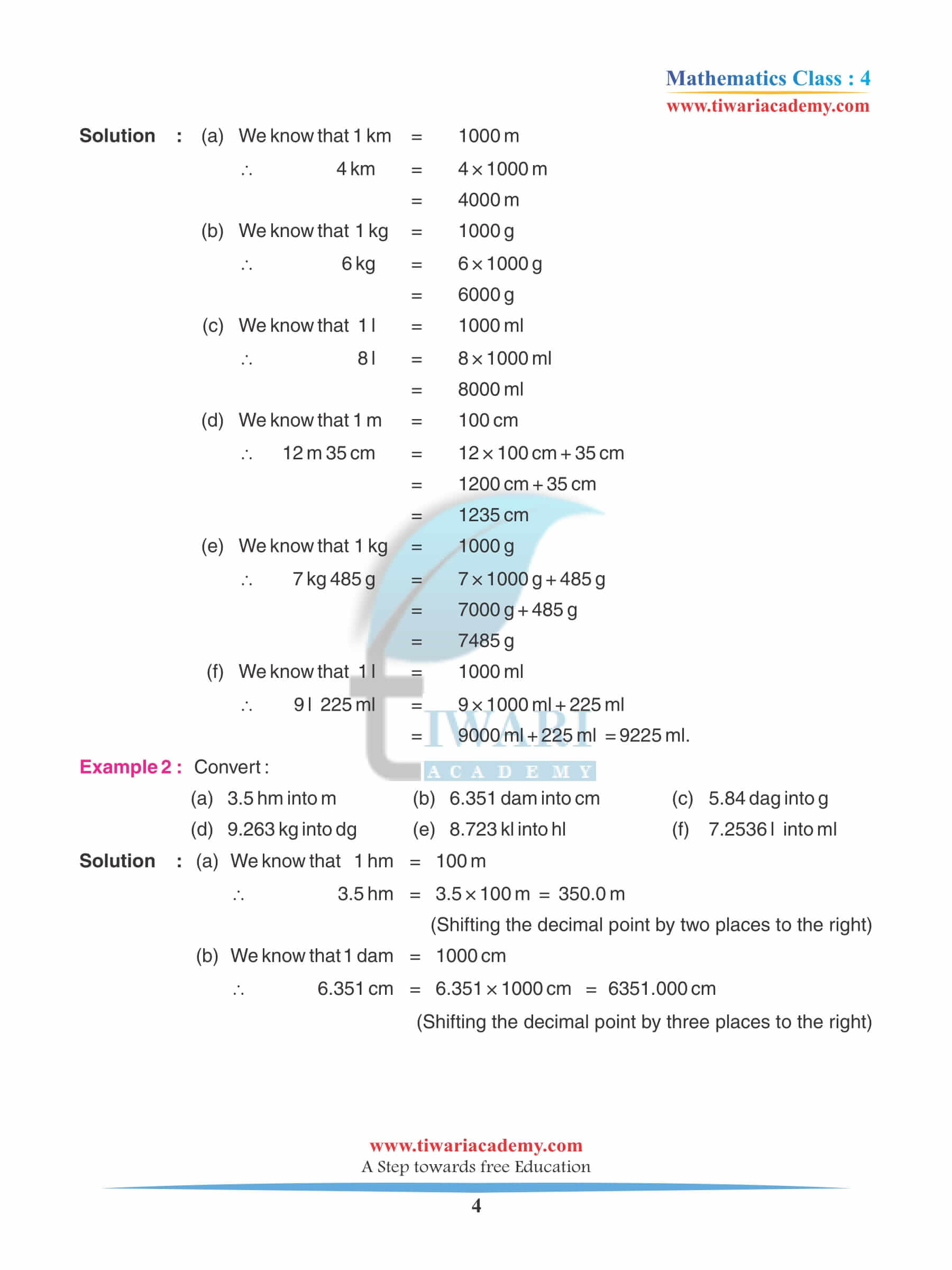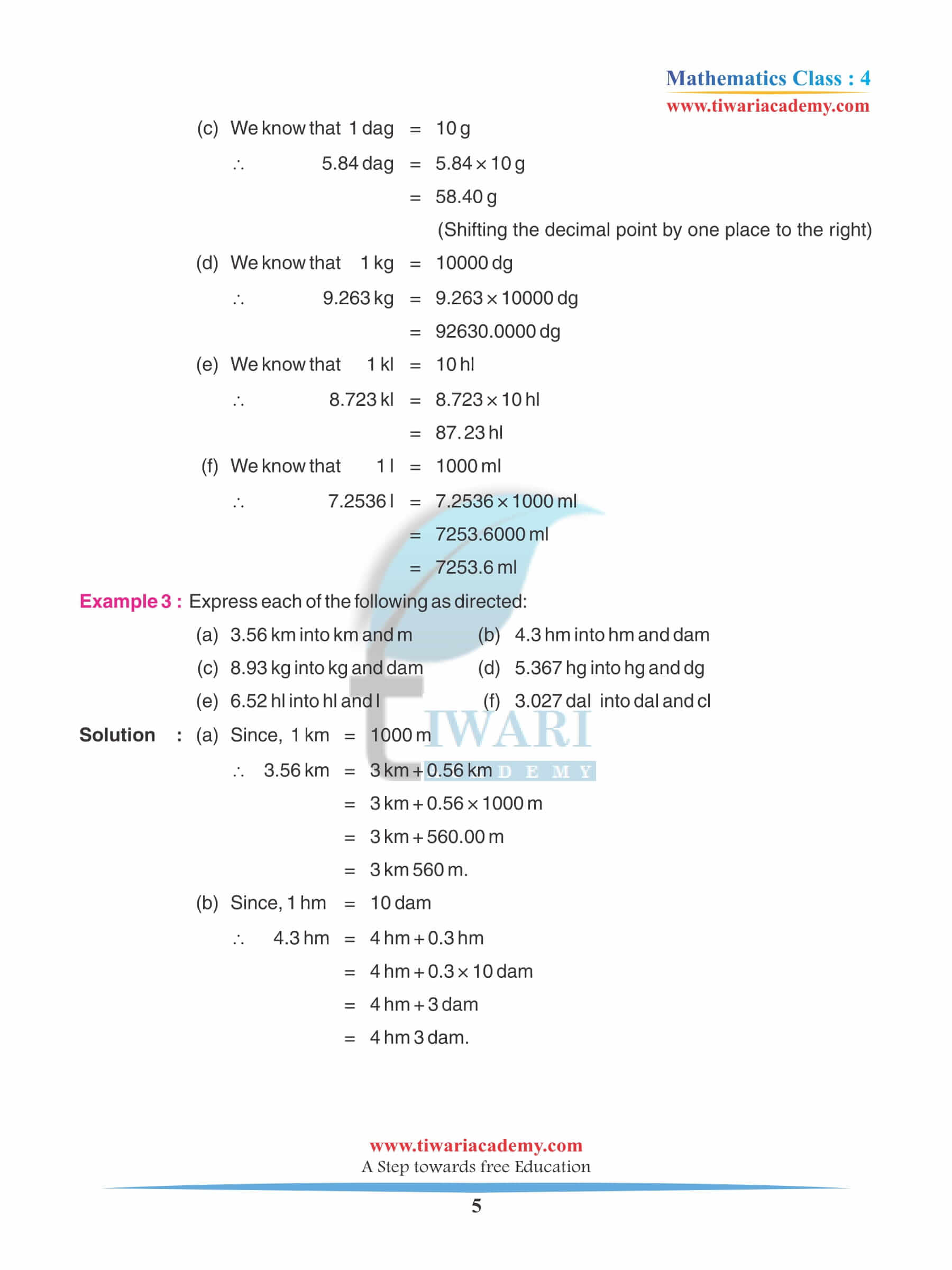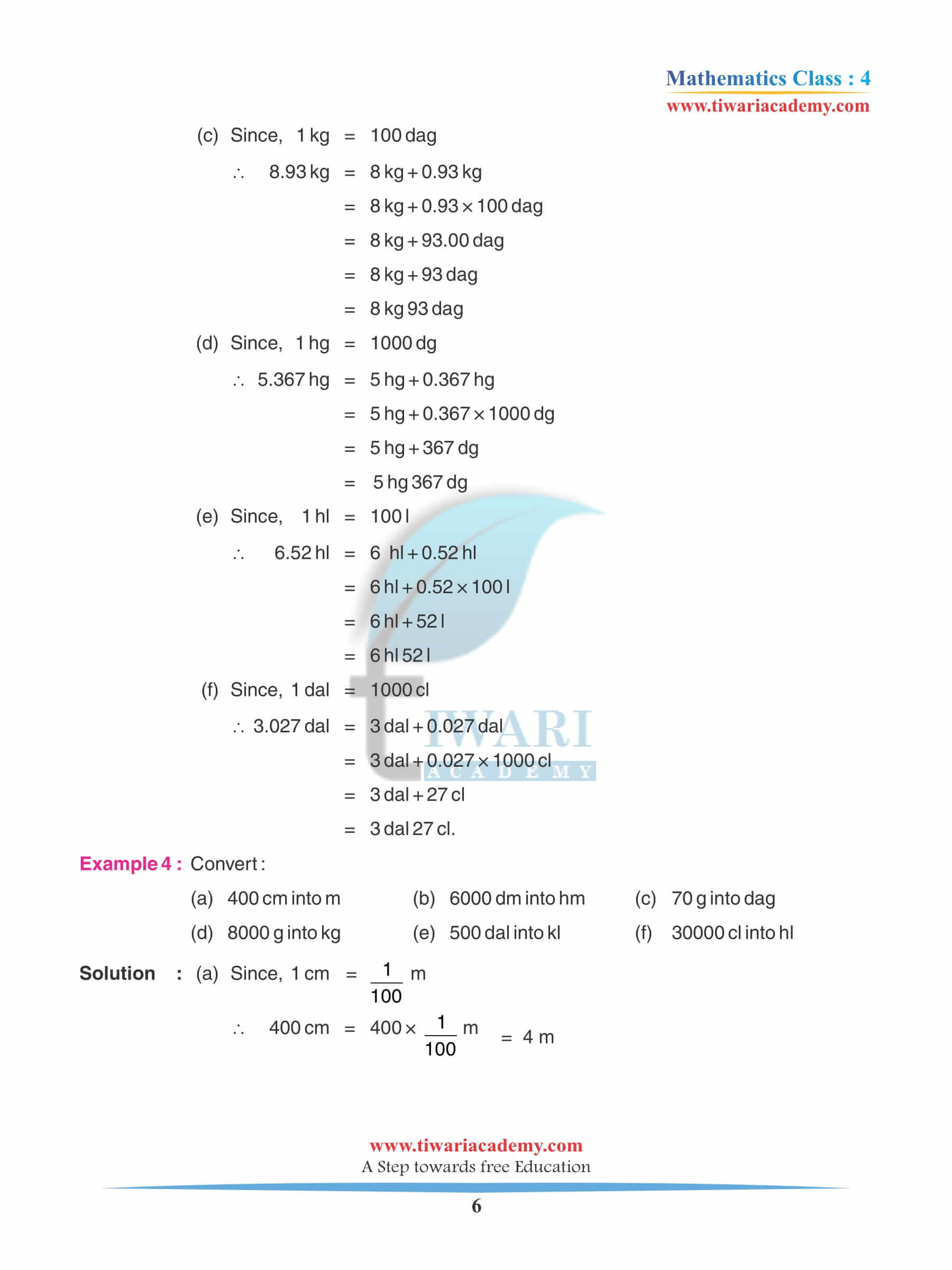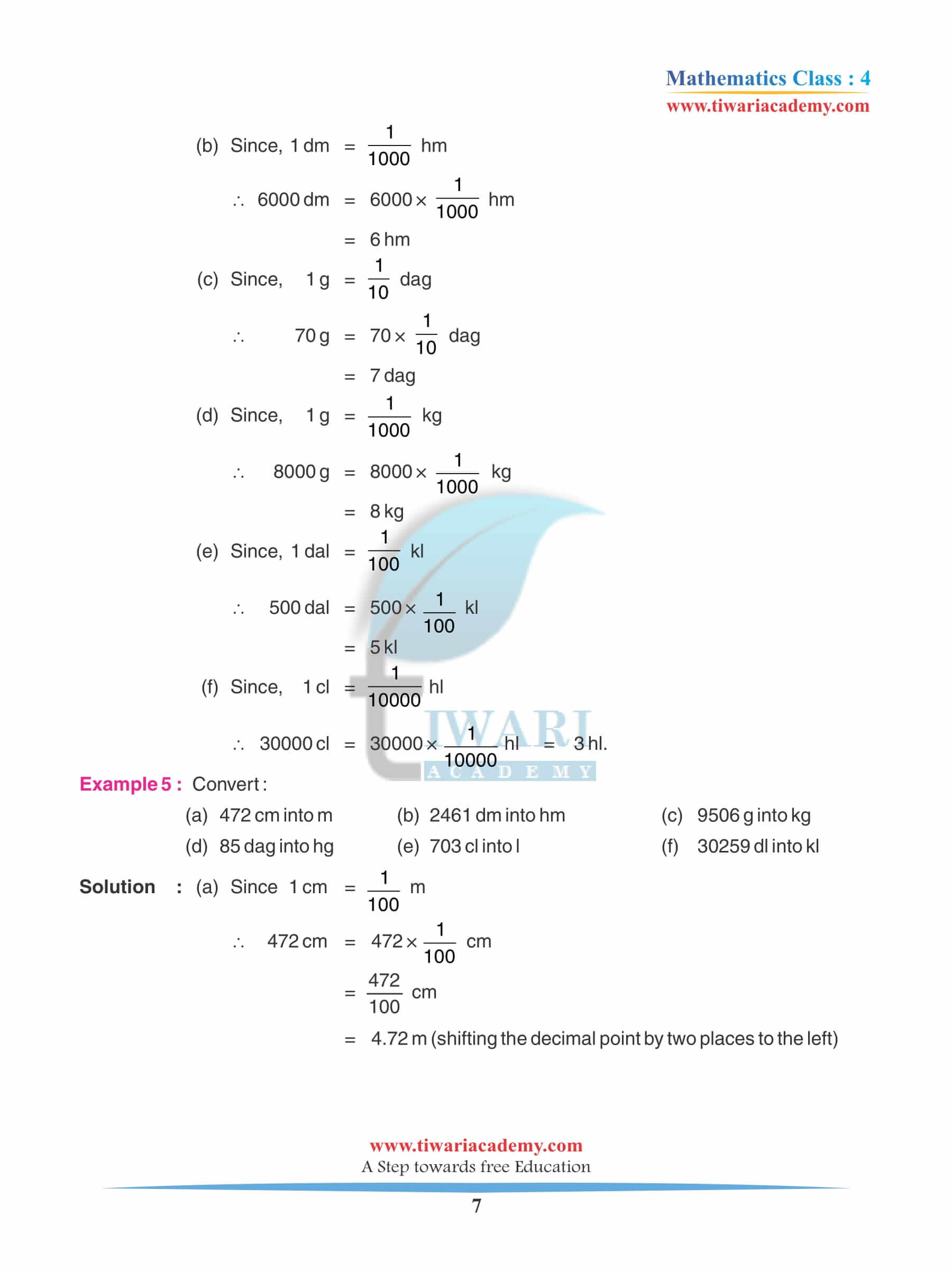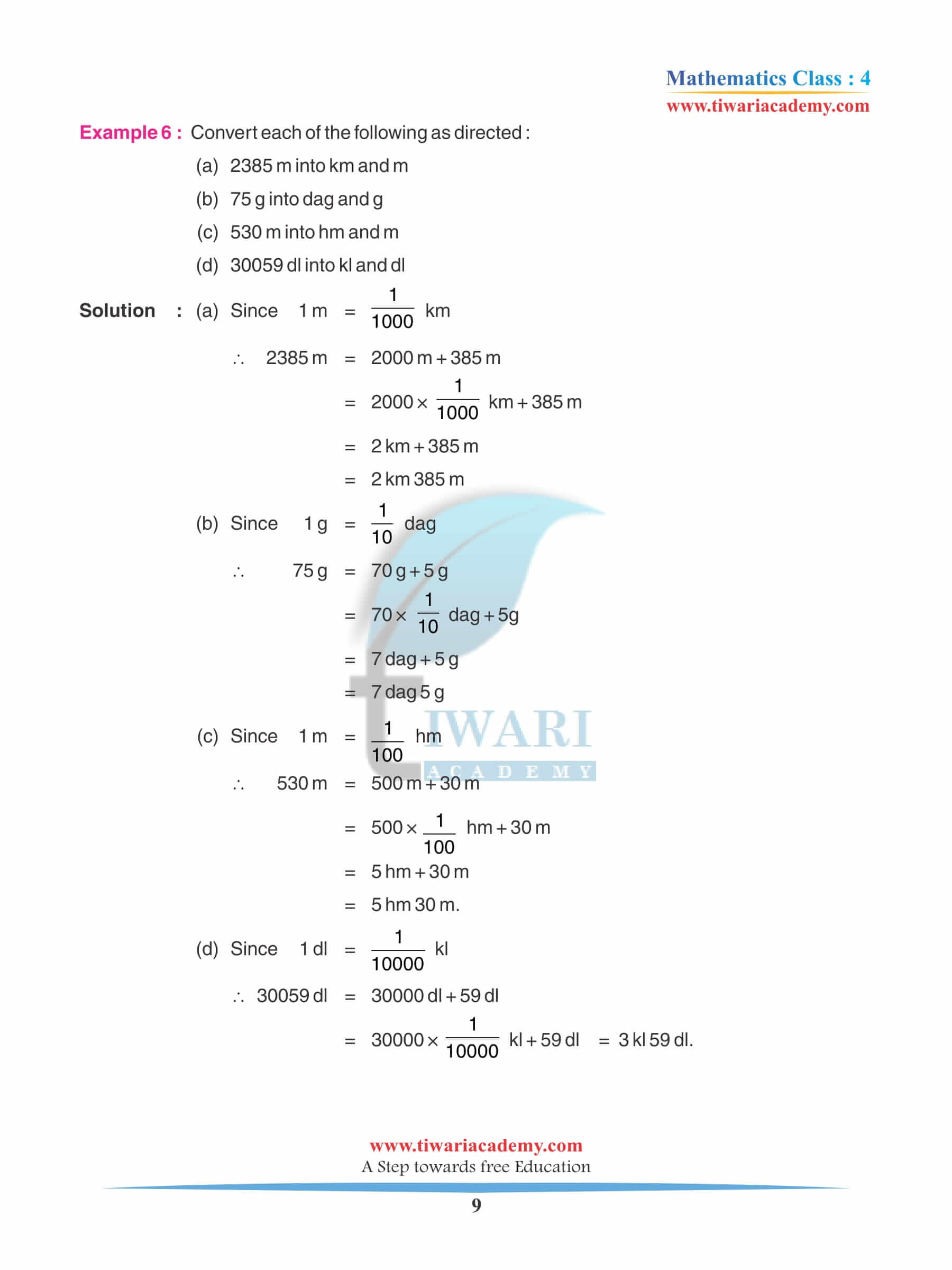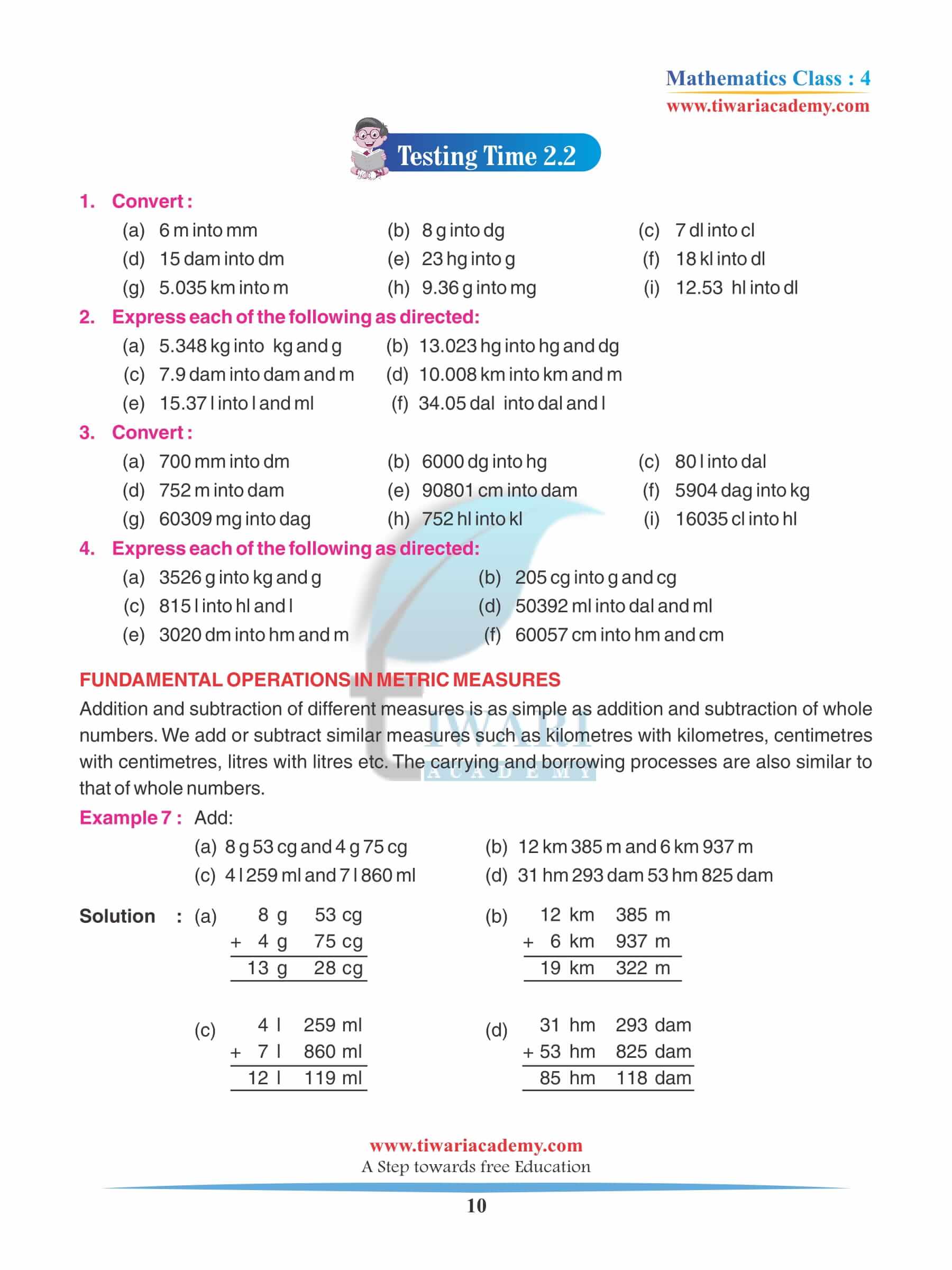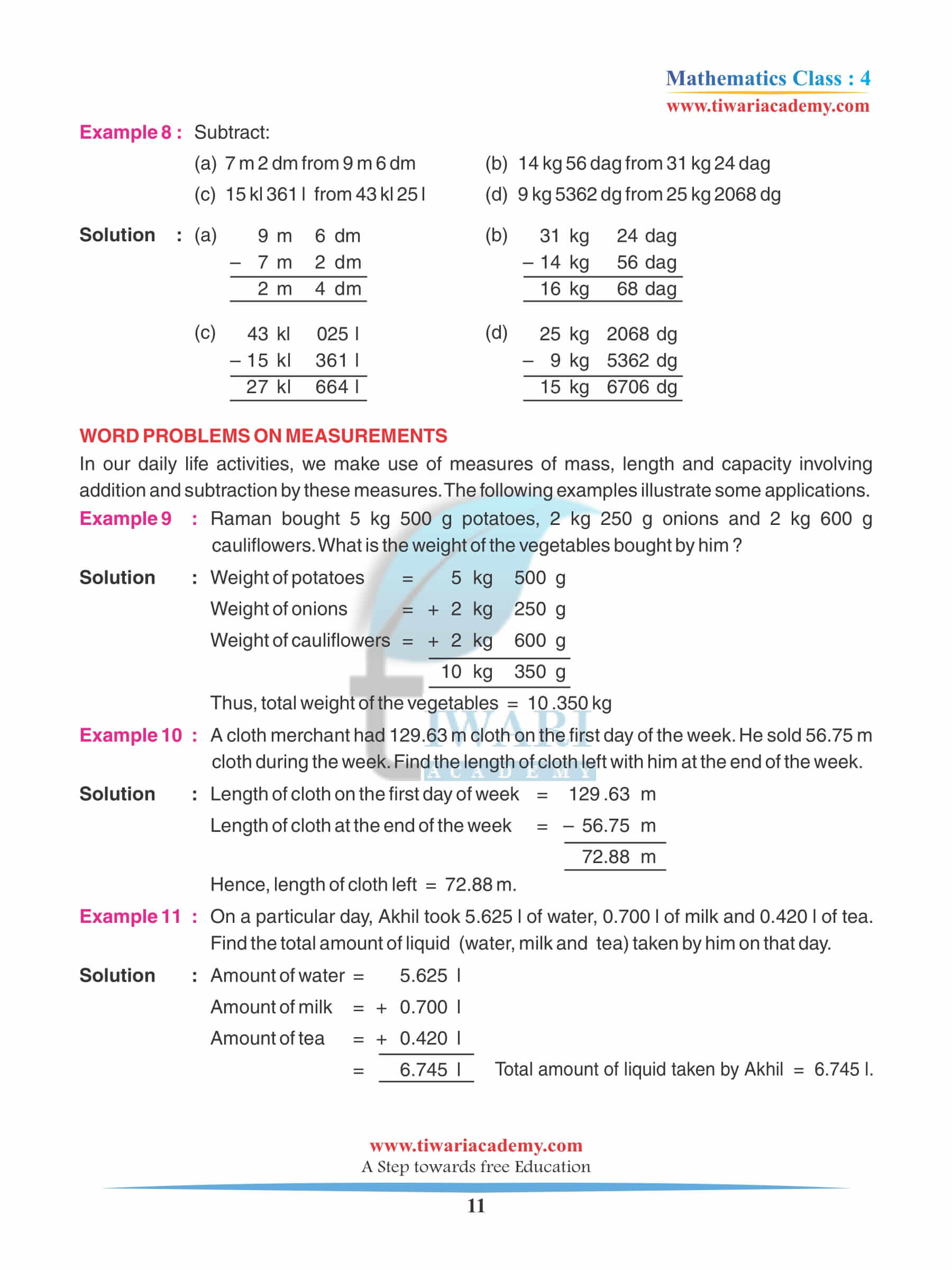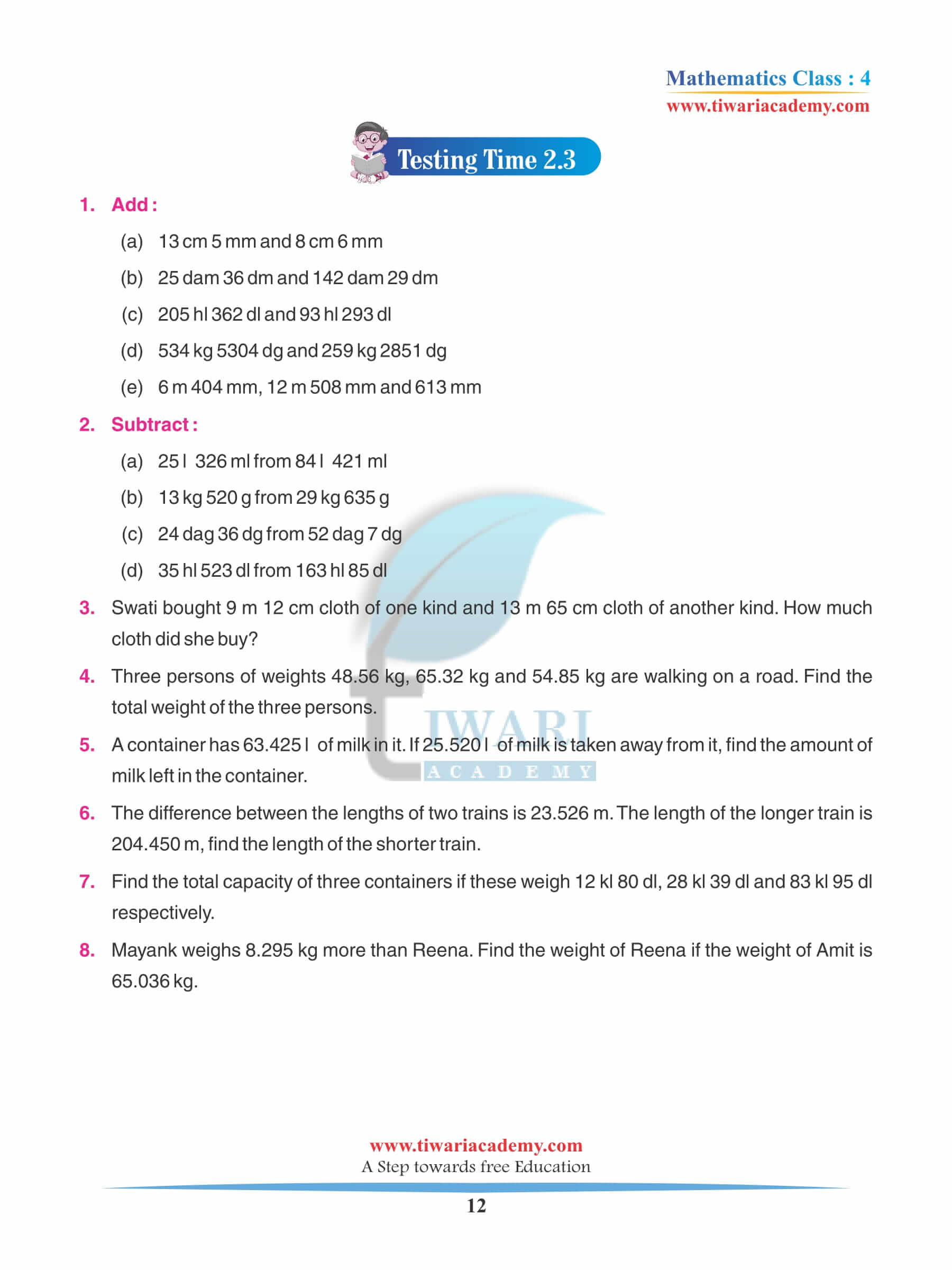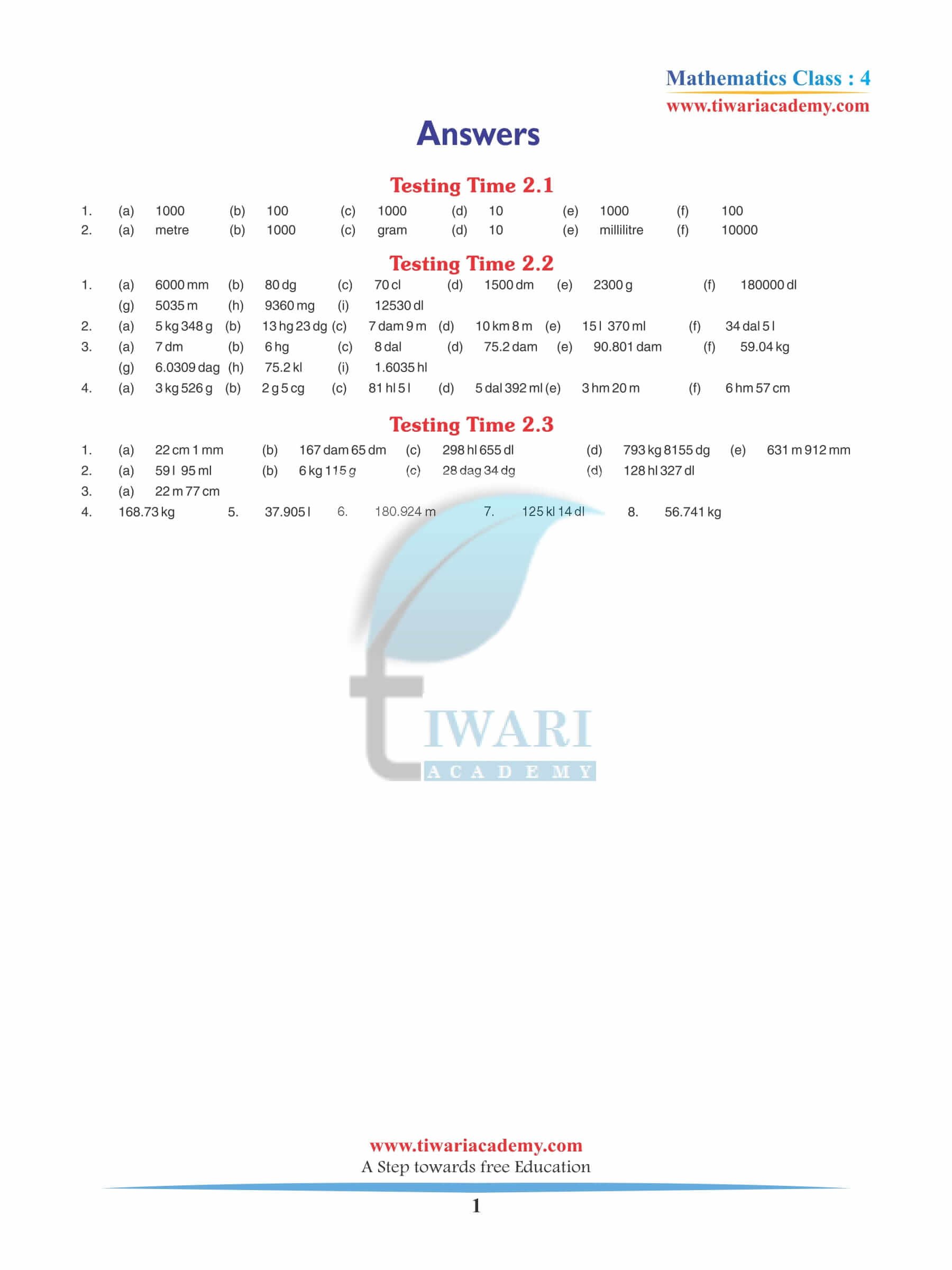 Last Edited: August 14, 2022