NCERT Solutions for Class 4 Maths Chapter 12 How Heavy? How Light? in English and Hindi Medium formats updated and modified for CBSE 2023-24. In chapter 12 of 4th Mathematics, you will learn about weight measurement as well as the different units for doing so. Through the questions you will learn how weights are used in daily life and how you can equalize a given load by means of different weights.
NCERT Solutions for Class 4 Maths Chapter 12 How Heavy? How Light?
NCERT Solutions for Class 4 Maths Chapter 12
Class 4 NCERT Maths Chapter 12 Aim of the Chapter
Do you help your parents while shopping? Or may be helping them in the home doing house hold chores? In this chapter you will read about some of this character when they tried to help to shift their home.
CBSE Class 4 NCERT Maths Chapter 12 Share Load
When you try to help your friends or parents have you ever felt the thing that you are helping your parents with too heavy load and you cannot actually help them and even you need help to carry that thing without even knowing how much is the weight of that thing is. You might simply say no to it but have you ever consider in the village areas where the motor trucks are still expensive.
Farmers and other people still carry their belongings on bull cart. You must have seen some of the practices in real lives but have you ever tried to ask the bull how he is feeling with all that load on his back and even if he can actually carry the load or not? Even if you ask them they won't be able to tell you or maybe you won't be able to understand the language.
Class 4 Maths Book Chapter 12 Load carrying Capacity
Then won't move. Now it is up to you if you could actually understand the pain and reduce it. But then you have to calculate the weight that you are putting on them to carry.
Like you know how much weight you're capable of carrying. Then you would know how much you can carry and that is also truth that the more you carry the more you increase the capability of pulling the weight.
4th Standard NCERT Maths Chapter 12 Gym and Weight
Have you ever visited your school gym? There are other athletes who are already working out there they are making them capable of pulling weight. If you haven't visited there you should to see the weight of the things they are trying to pick up. In this chapter you will learn something about weight and measurement of them.
Class 4 NCERT Maths Textbook Chapter 12 Activity
There is an activity that is given the chapter which asked you to pic and see what weighs more. For the bigger thing you can easily judge it but just looking at it for example car and train you might judge it on the basis of length of the vehicle. Here you can complete the chapter and height and distance. Then you will realize how tough it is to measure the weight.
What are the main method students of class 12th will use in Chapter 12?
The students of class 4th Mathematics will be dealing with logic in the chapter to understand how the calculation will proceed and based upon that they will use addition and subtractions and get the accurate answer about the measurement of weight?
What are the fun parts in unit 12 in class 4th Maths?
There are several short stories given in chapter 12 and those stories are the part I found more fun apart from the interesting calculation and students of 4th class will also like. The difficulty level of the chapter is also moderate.
How do we cover Chapter 12 of class 4 Maths NCERT?
Students of class 4 might find the stories of the chapter fun. However, let's not forget the chapter consists of more involvement of calculation and this makes the chapter a little trickier to understand and only practice such calculations. So one should give this chapter some good time.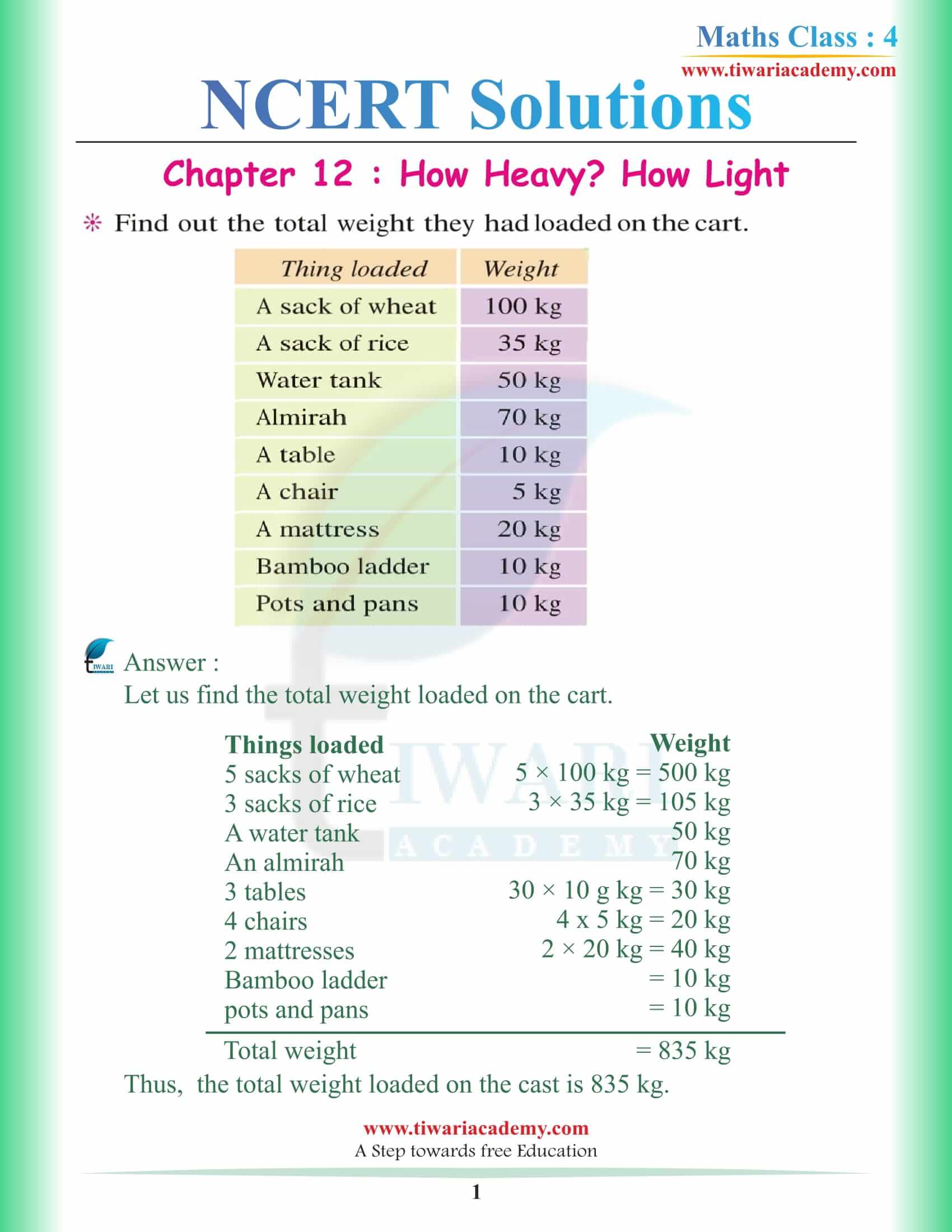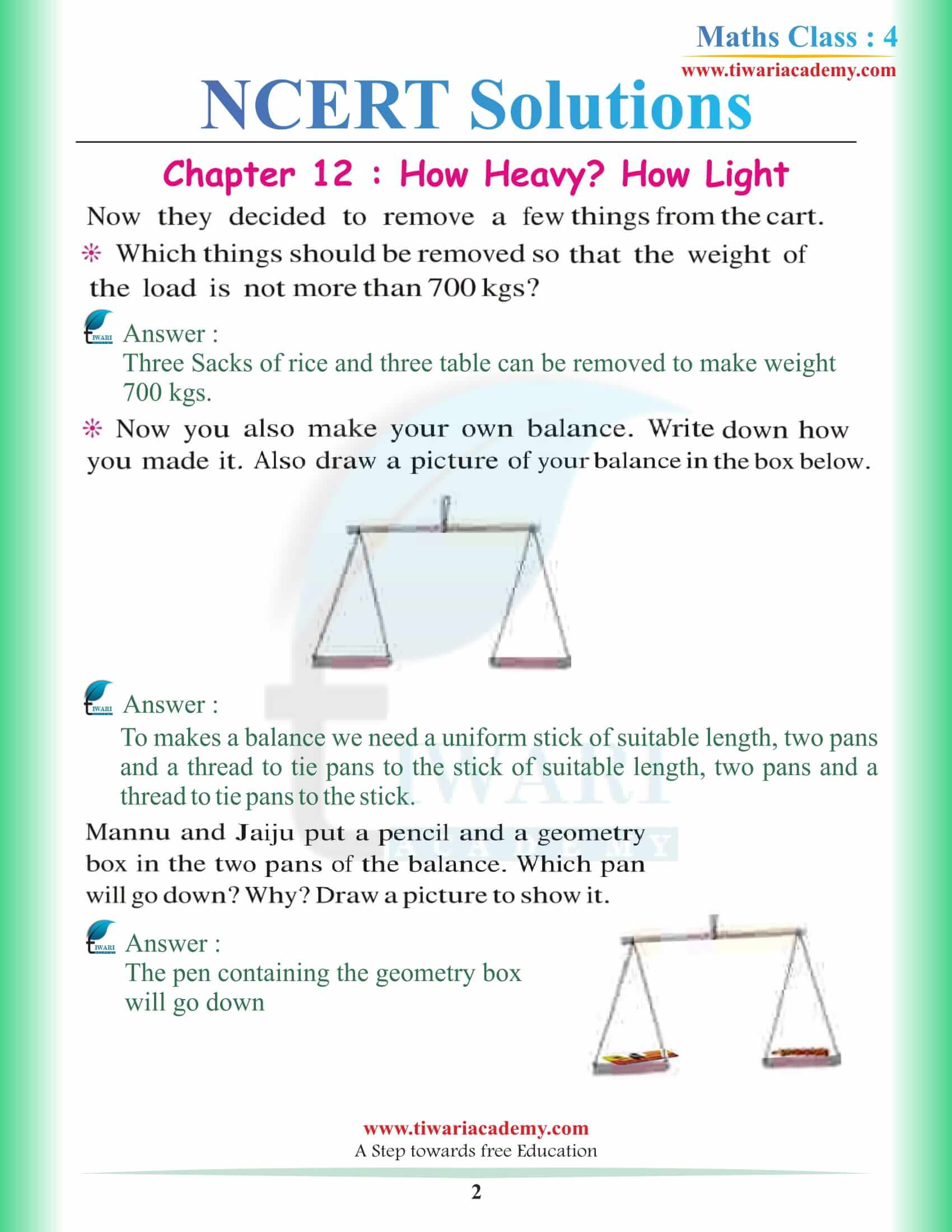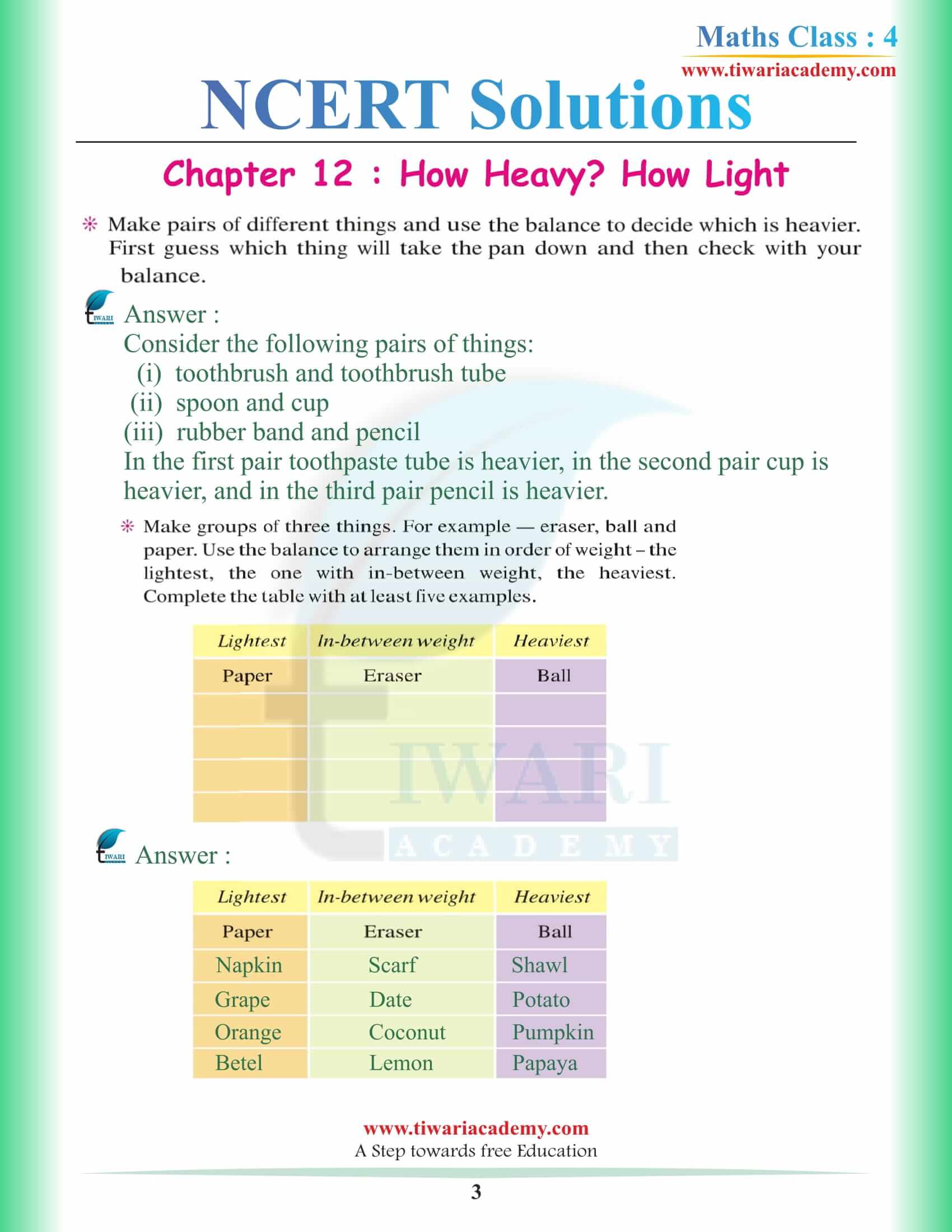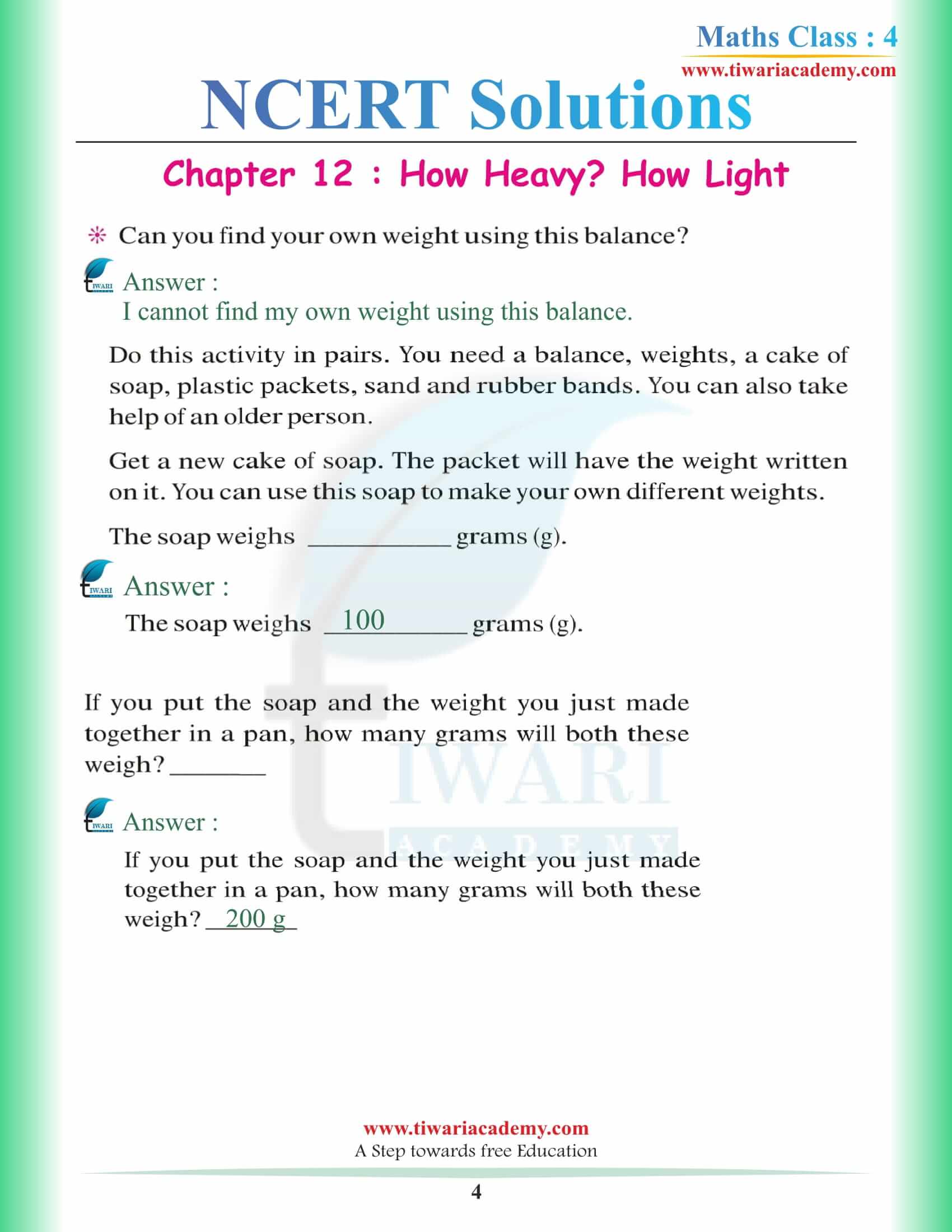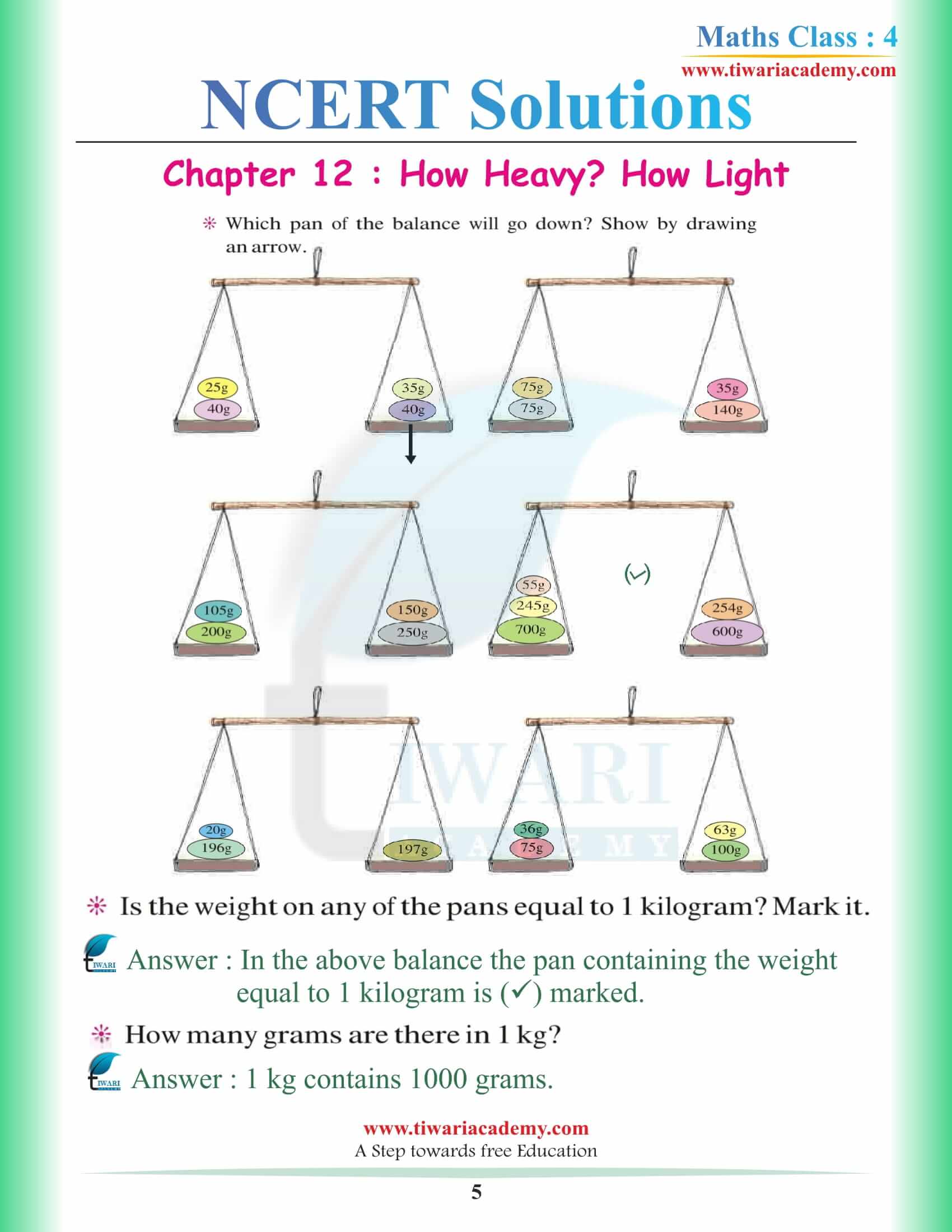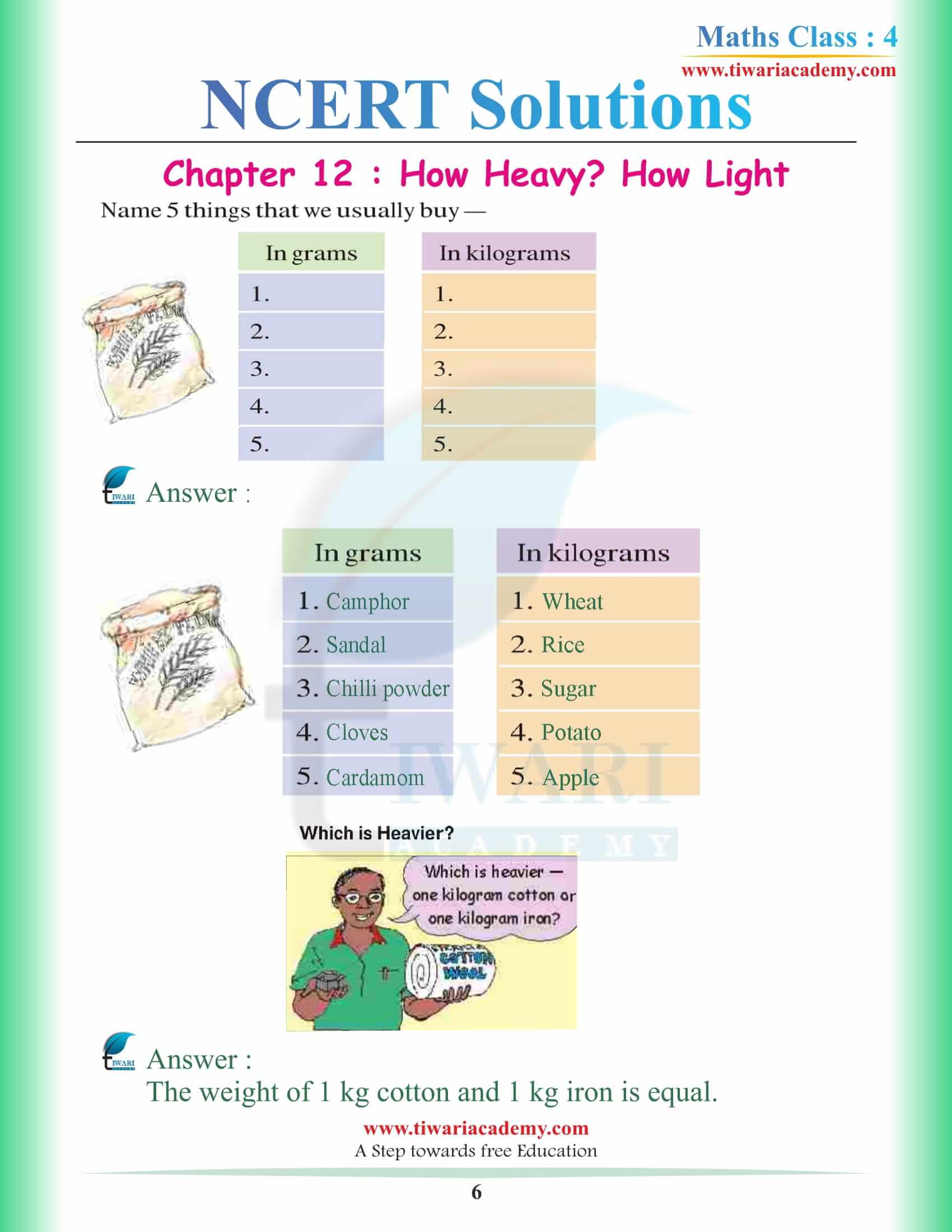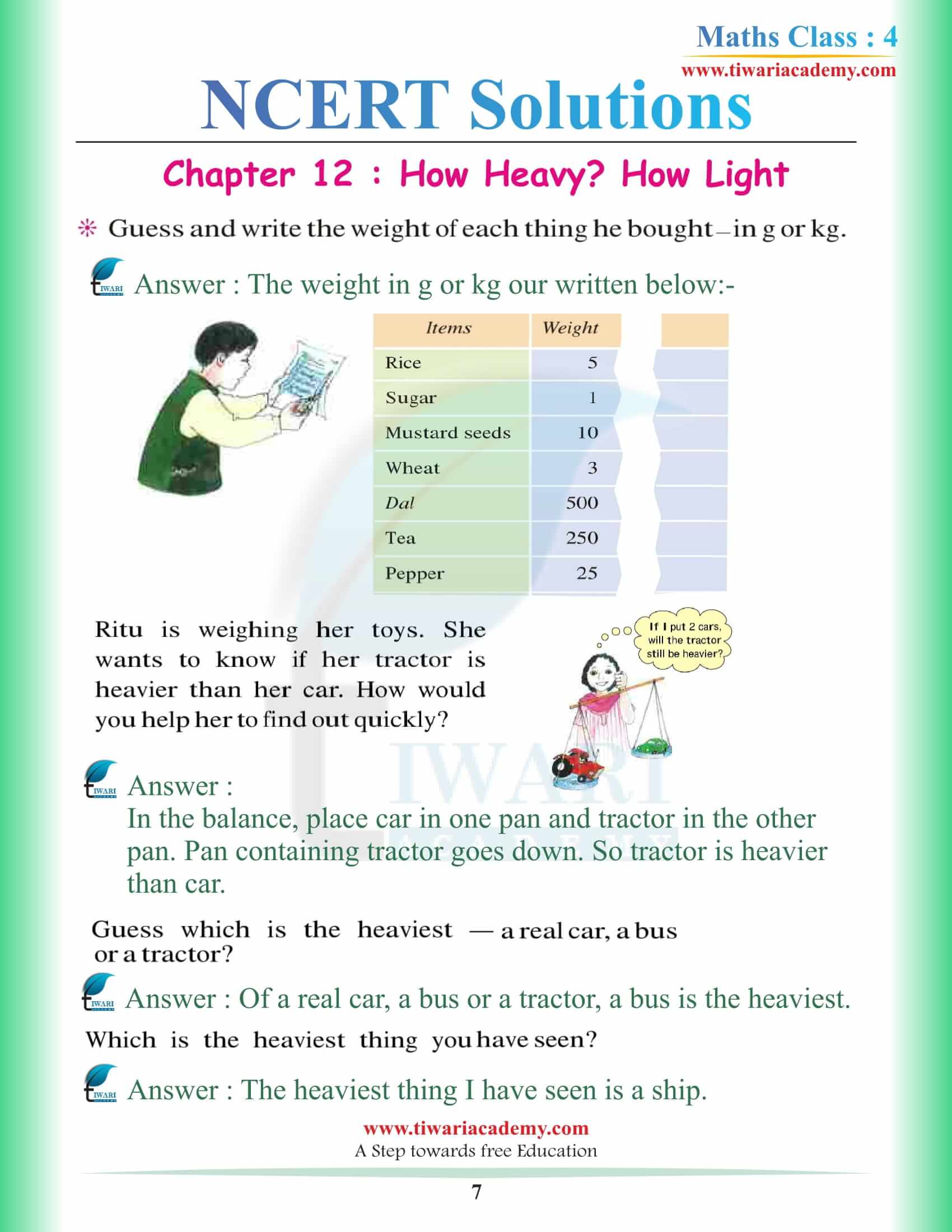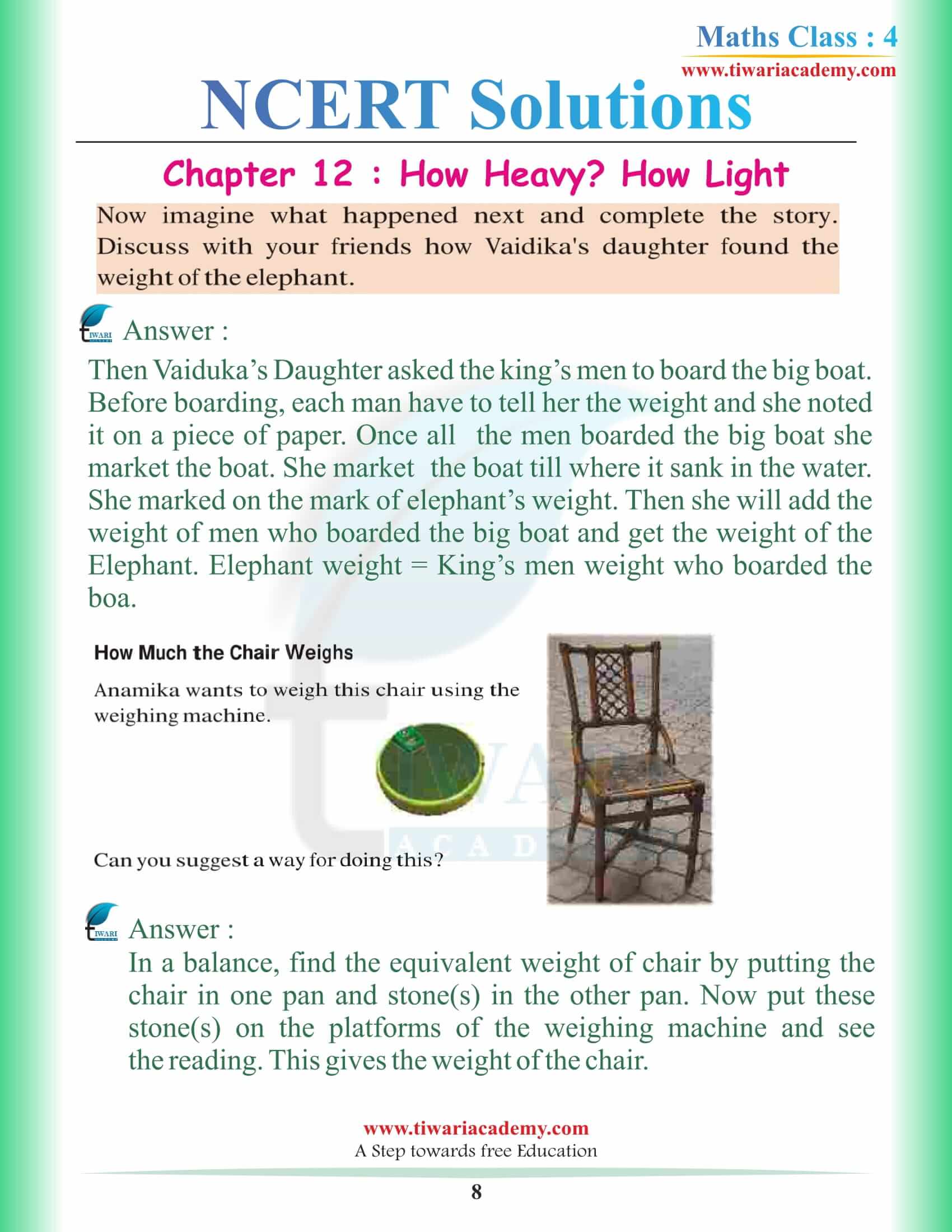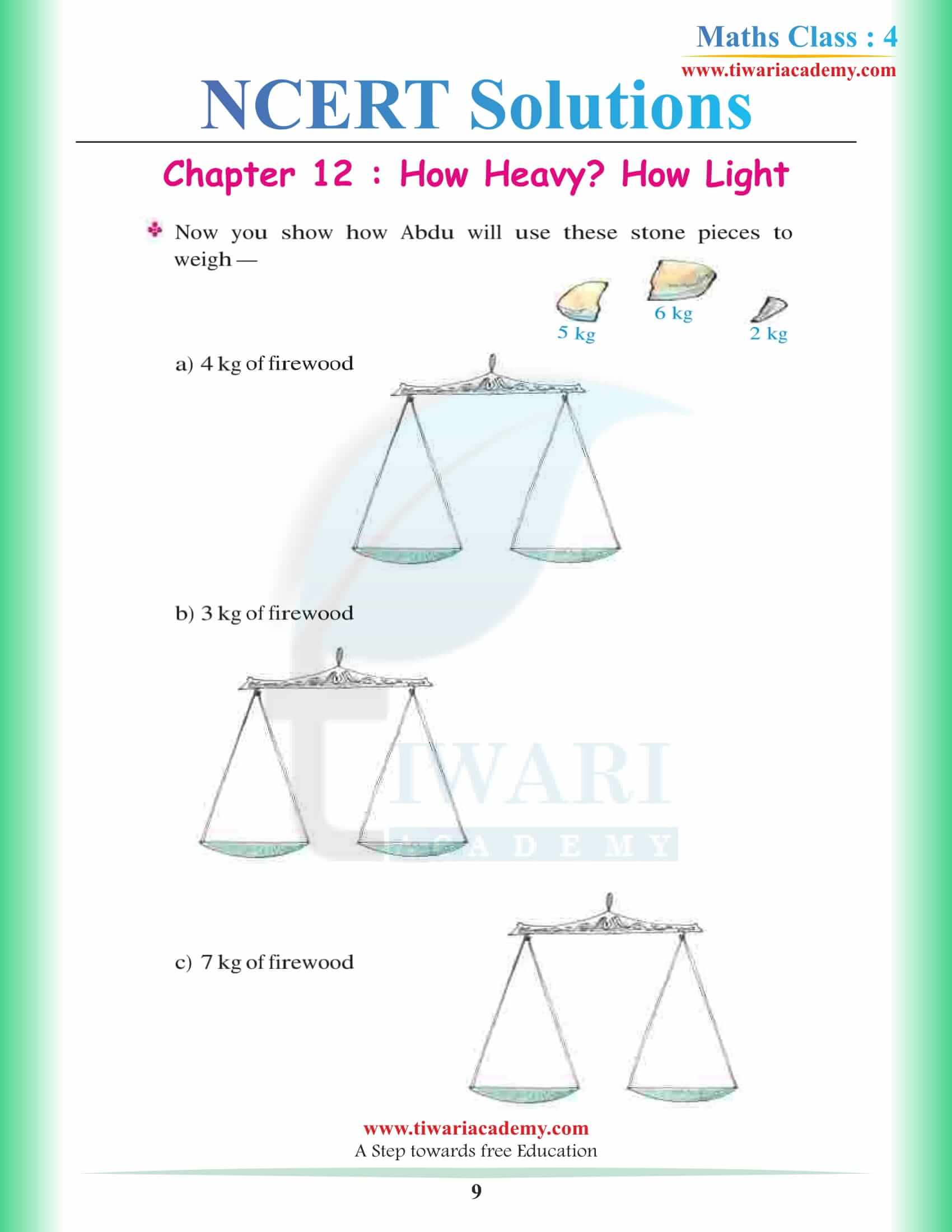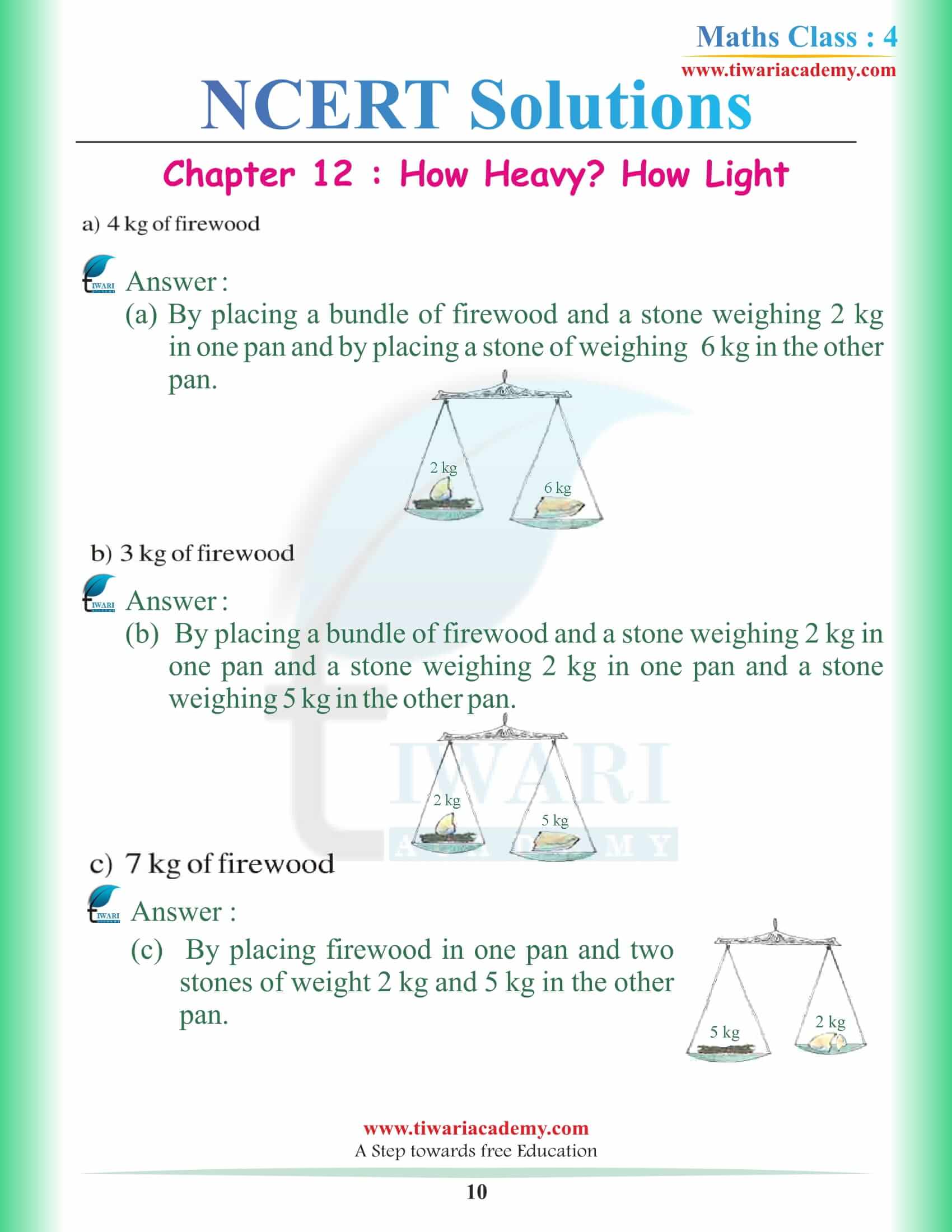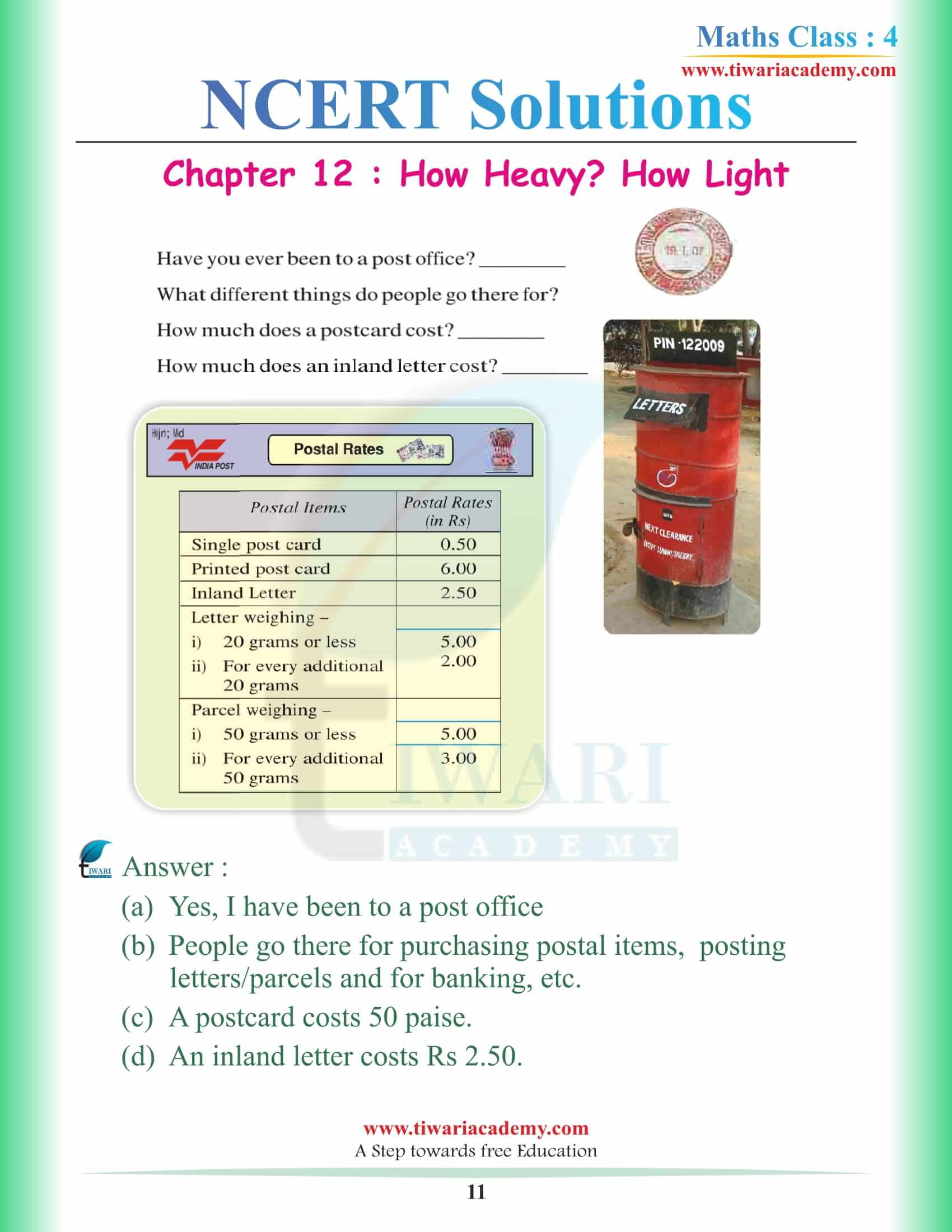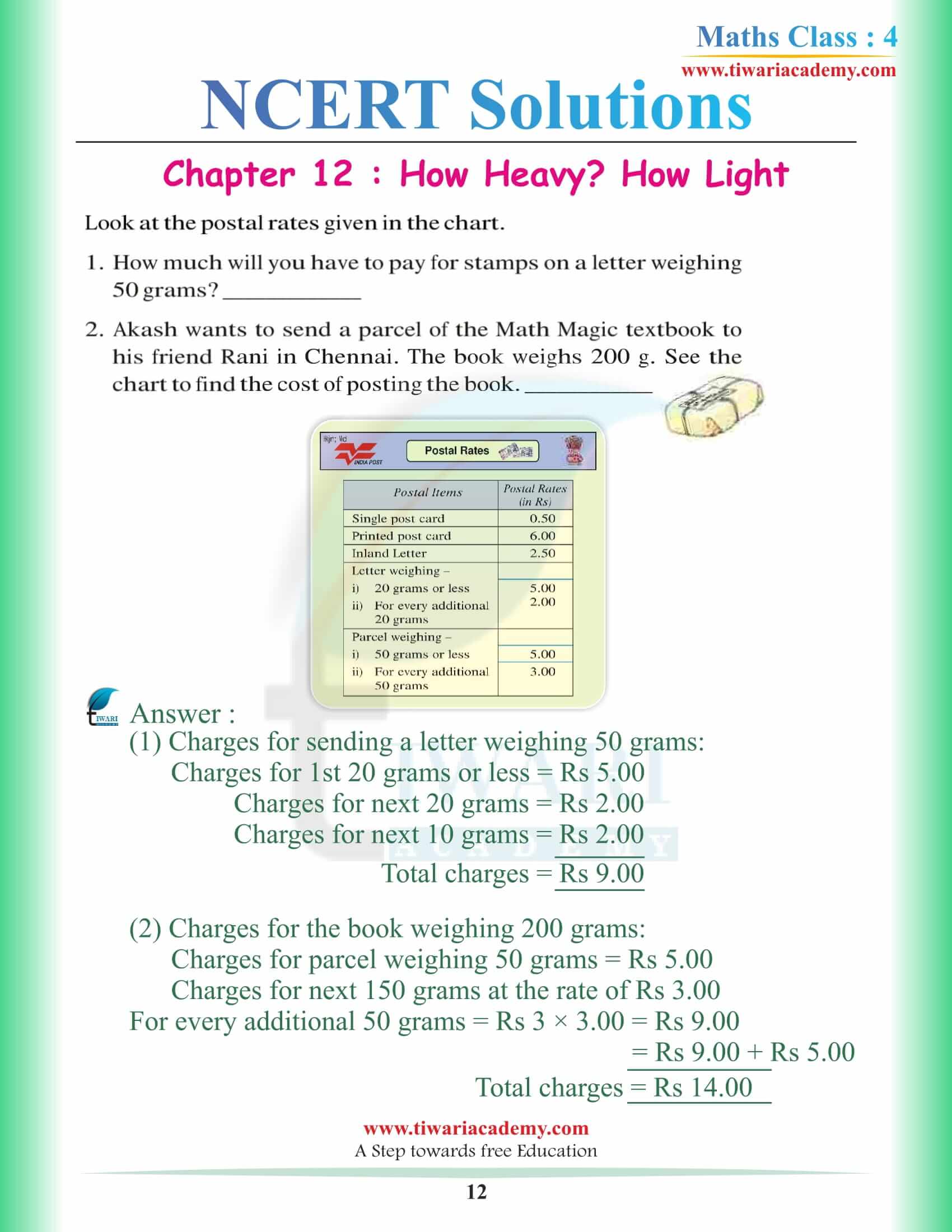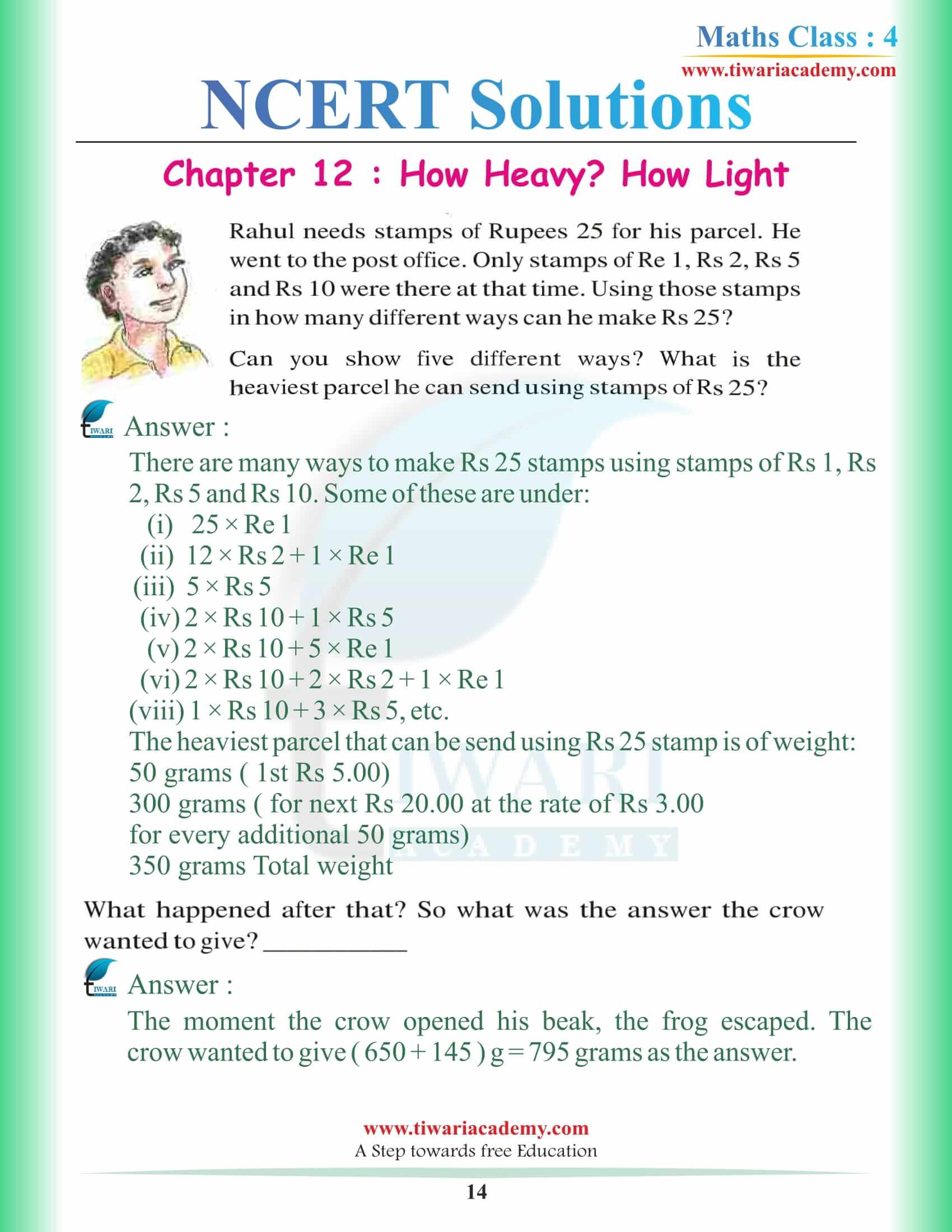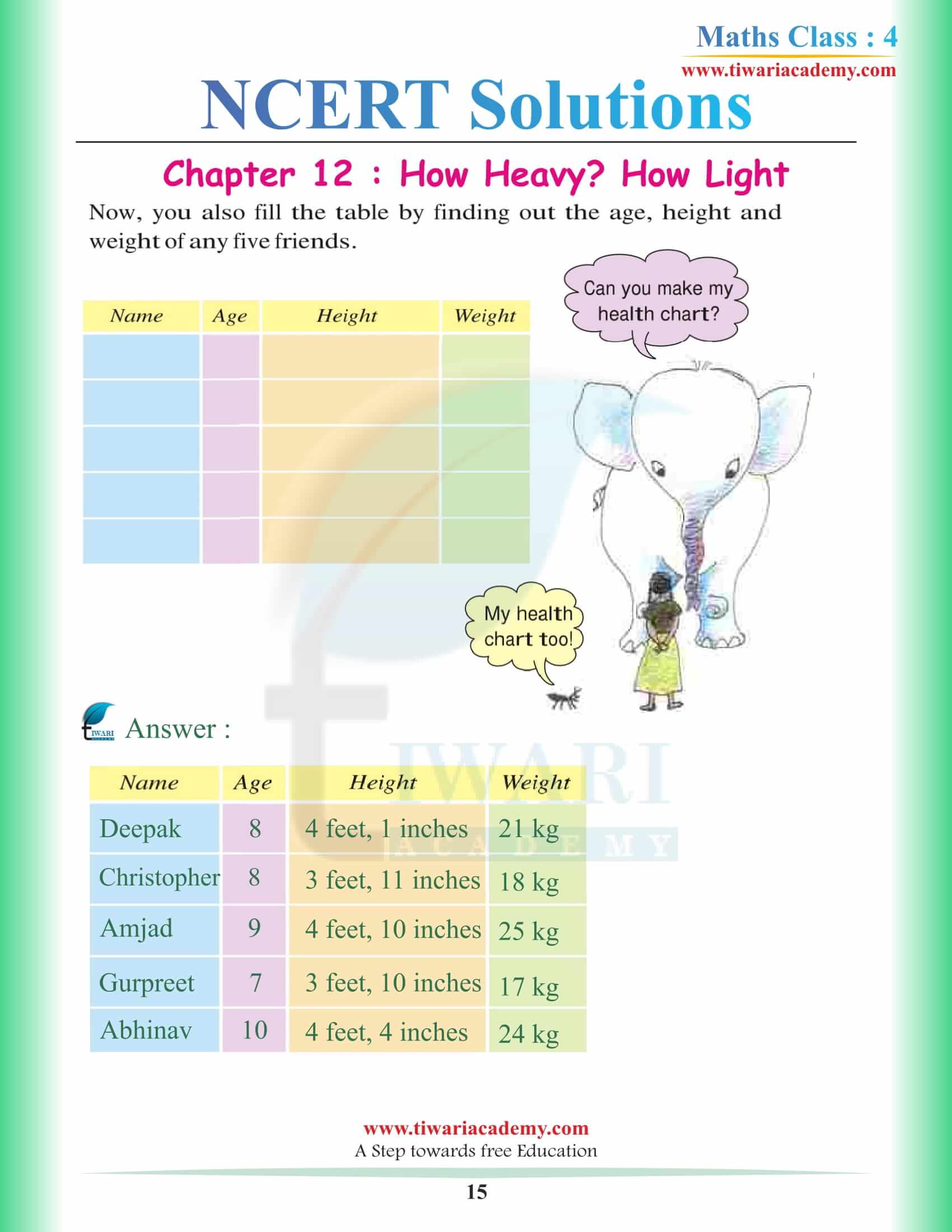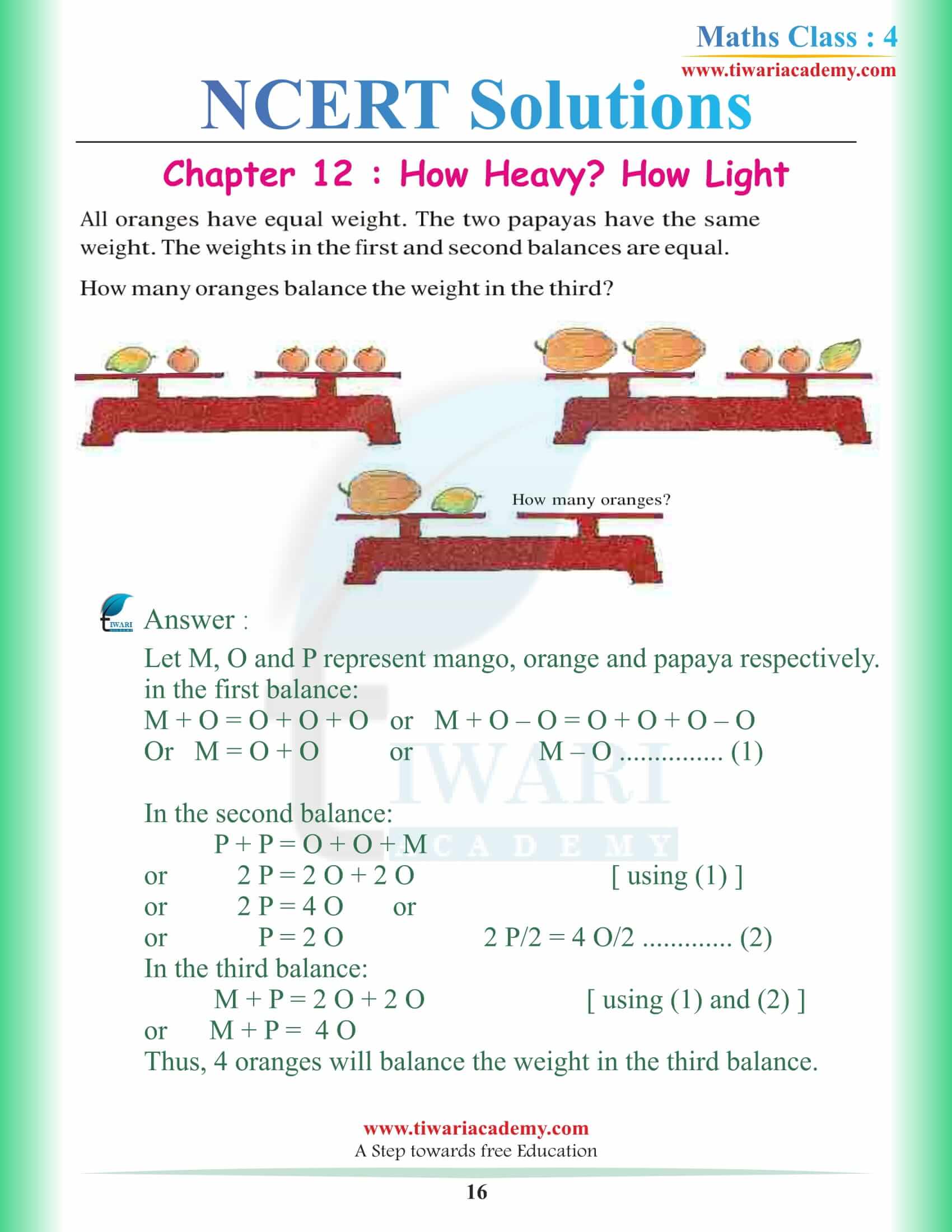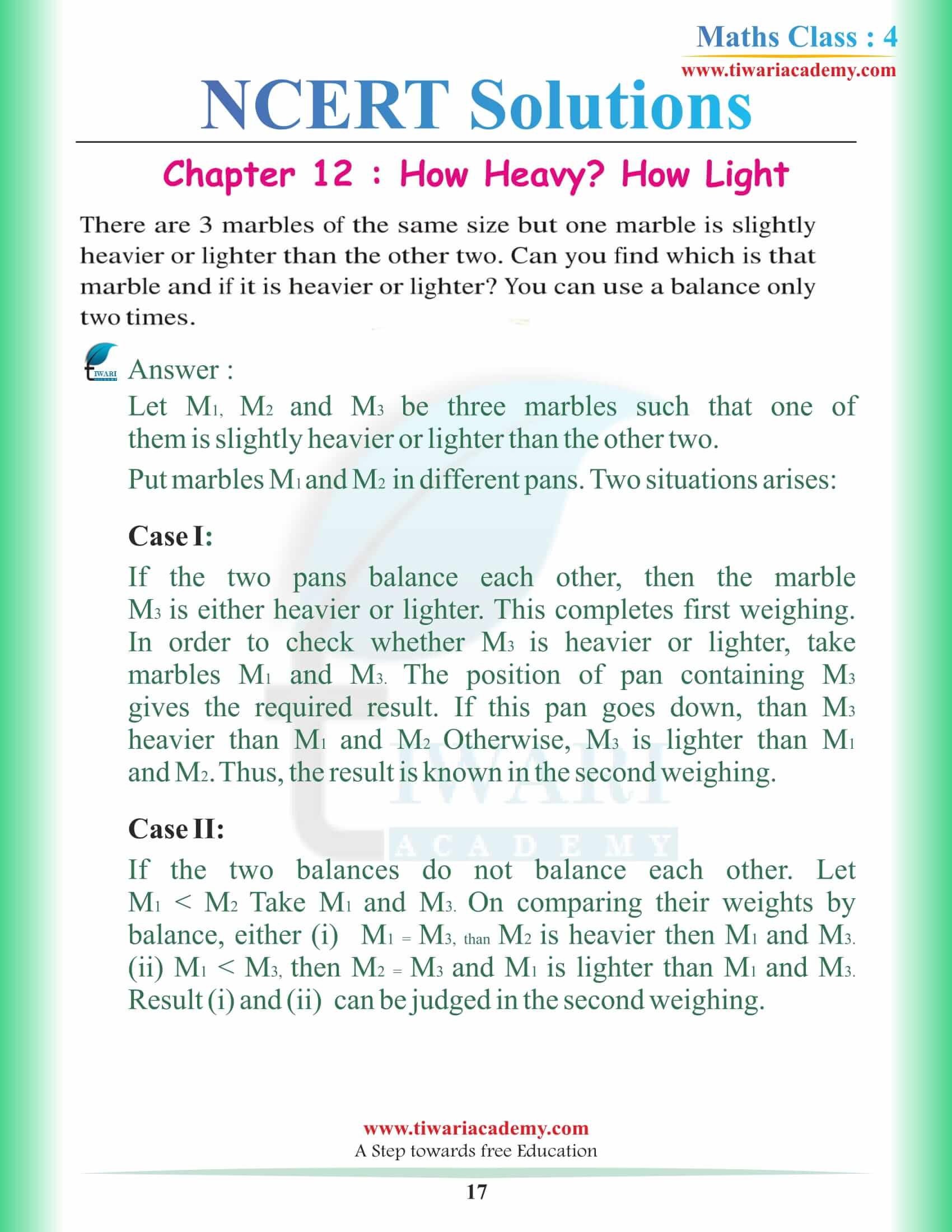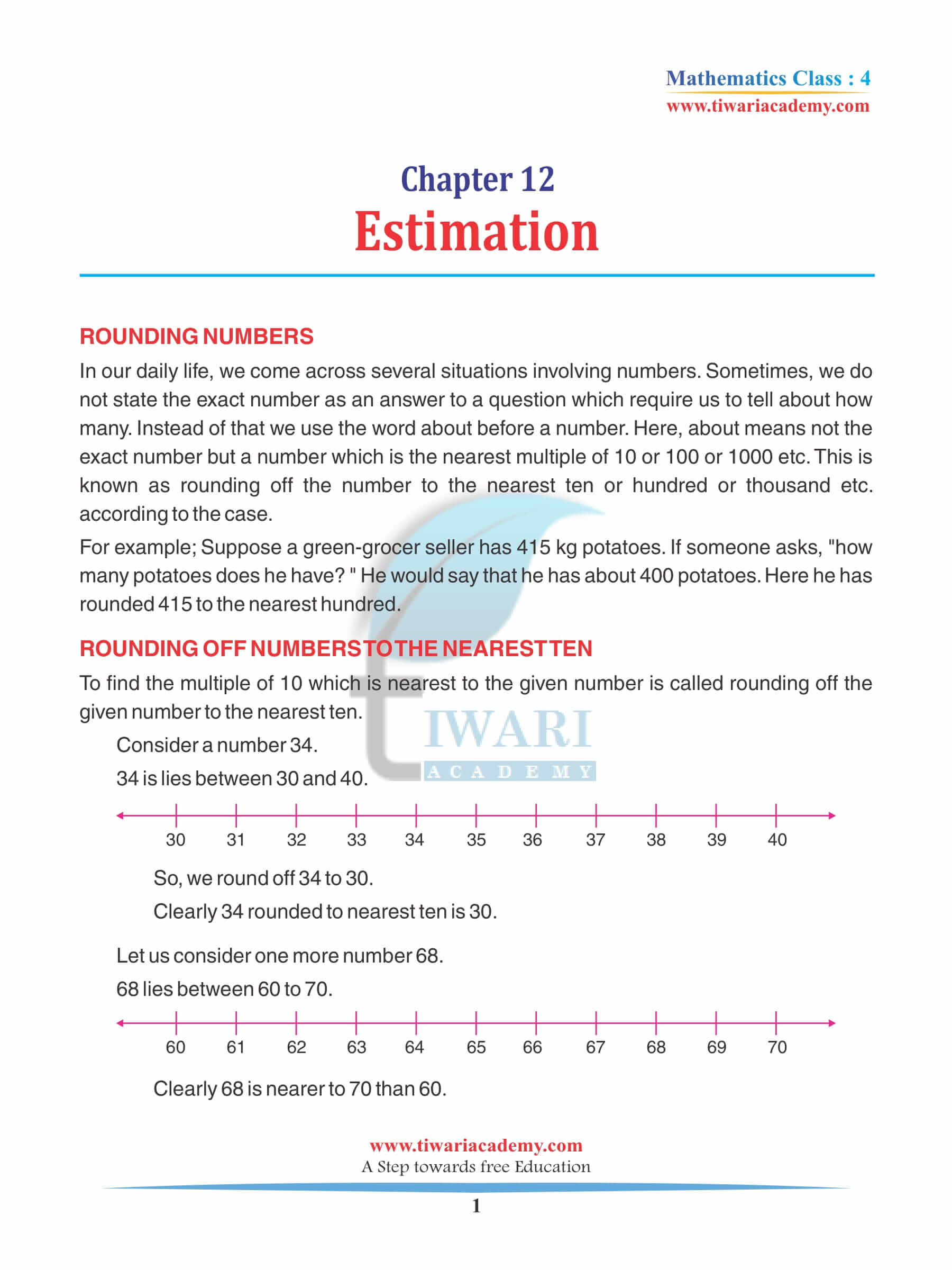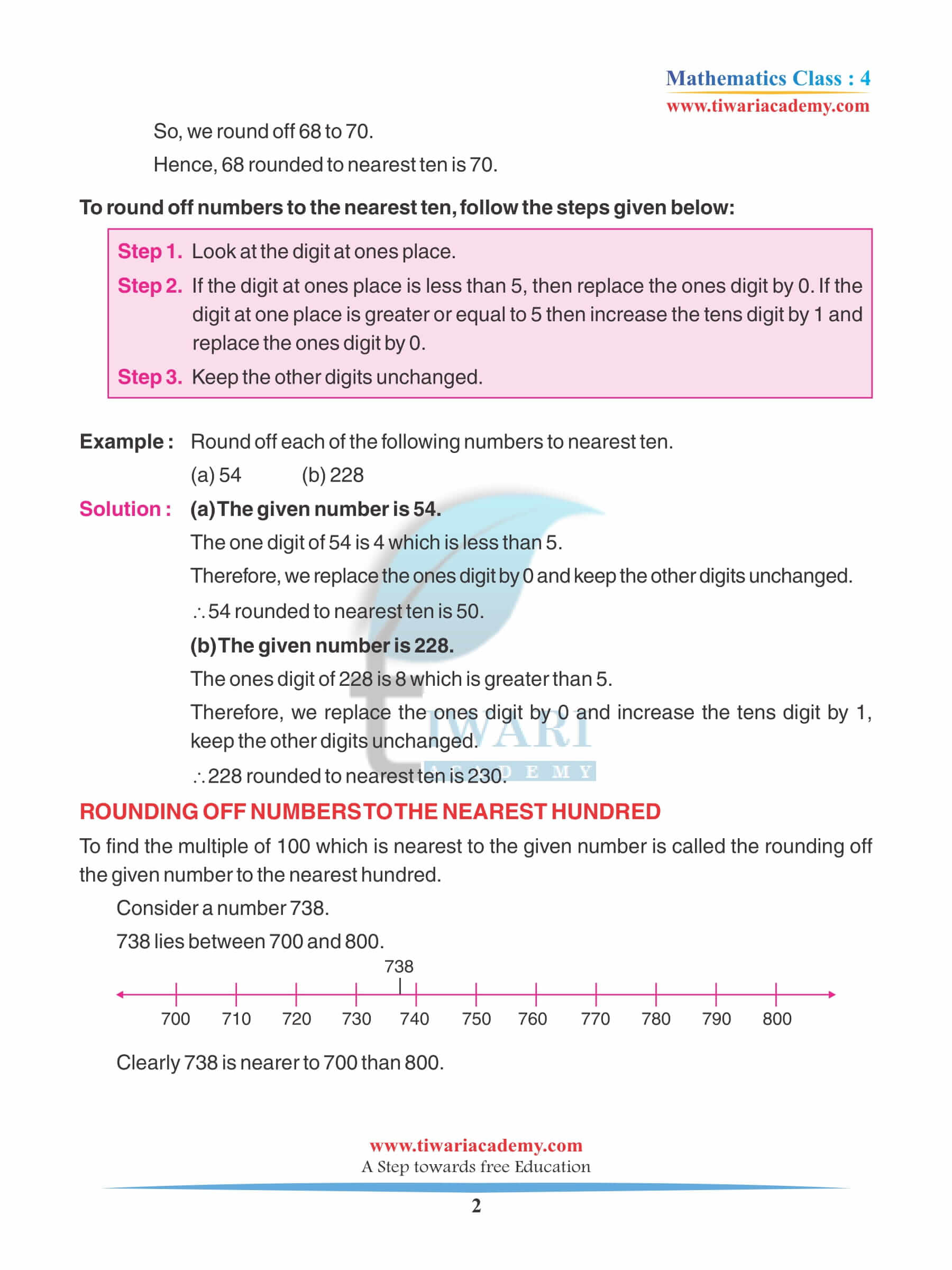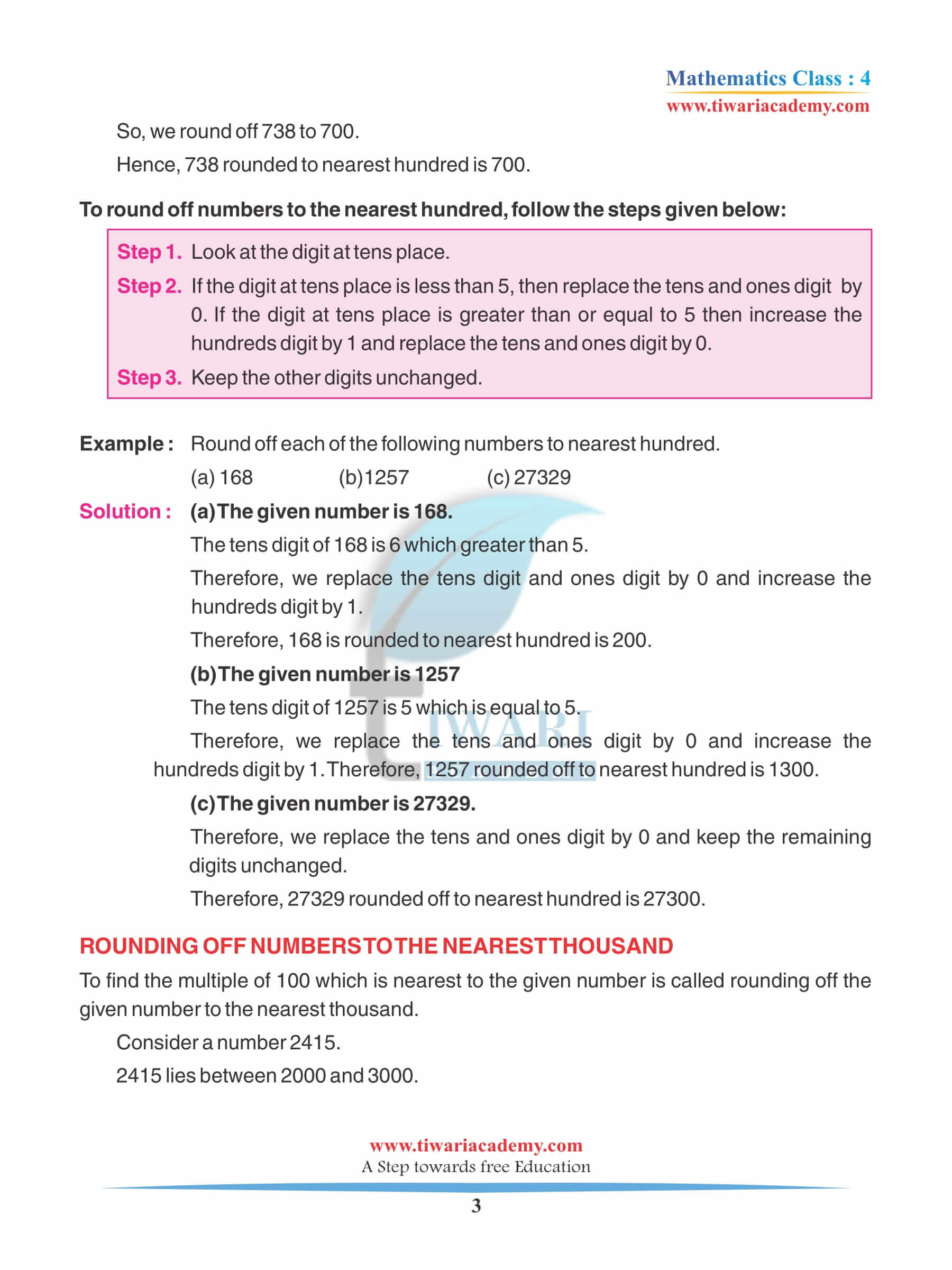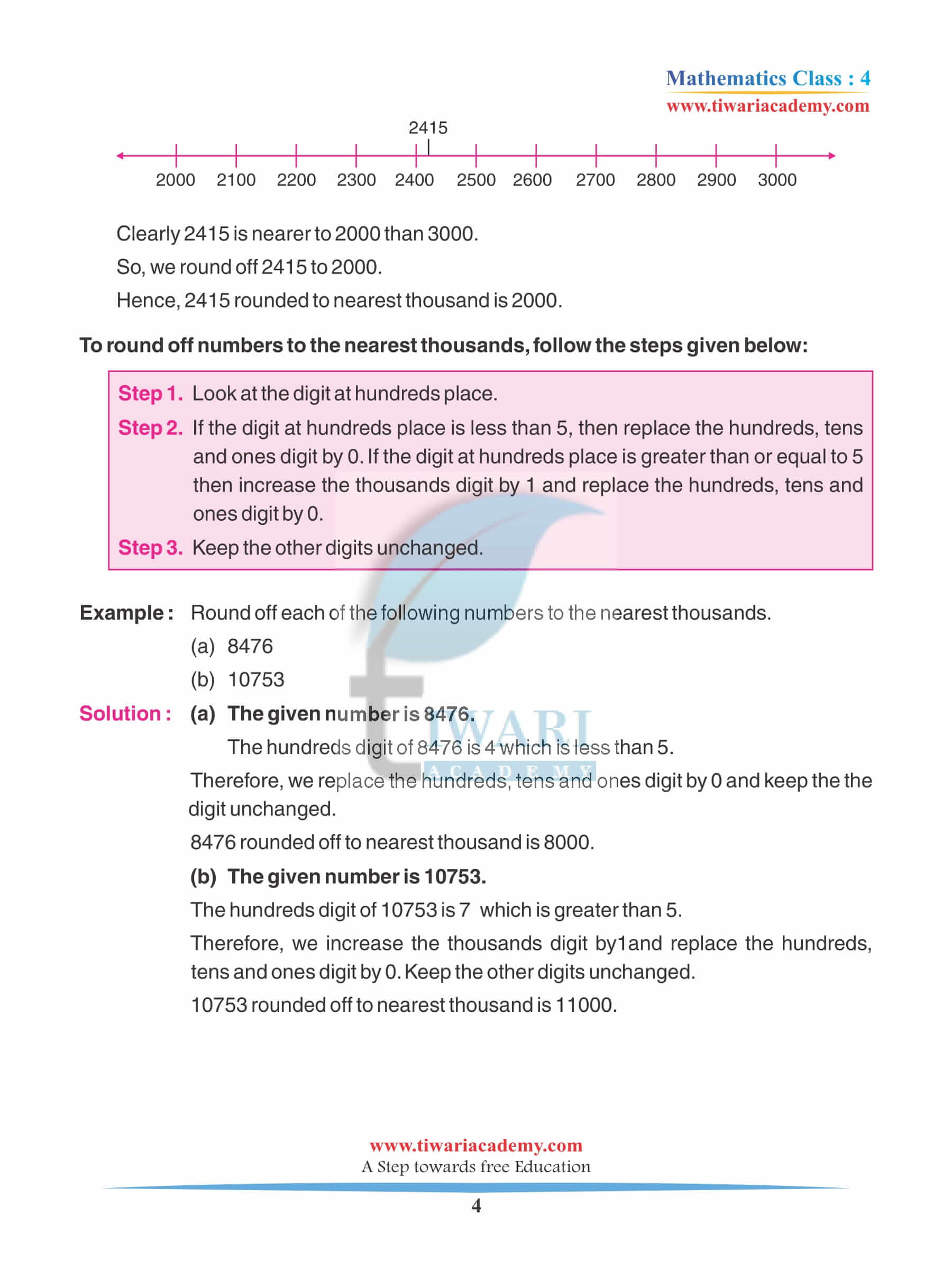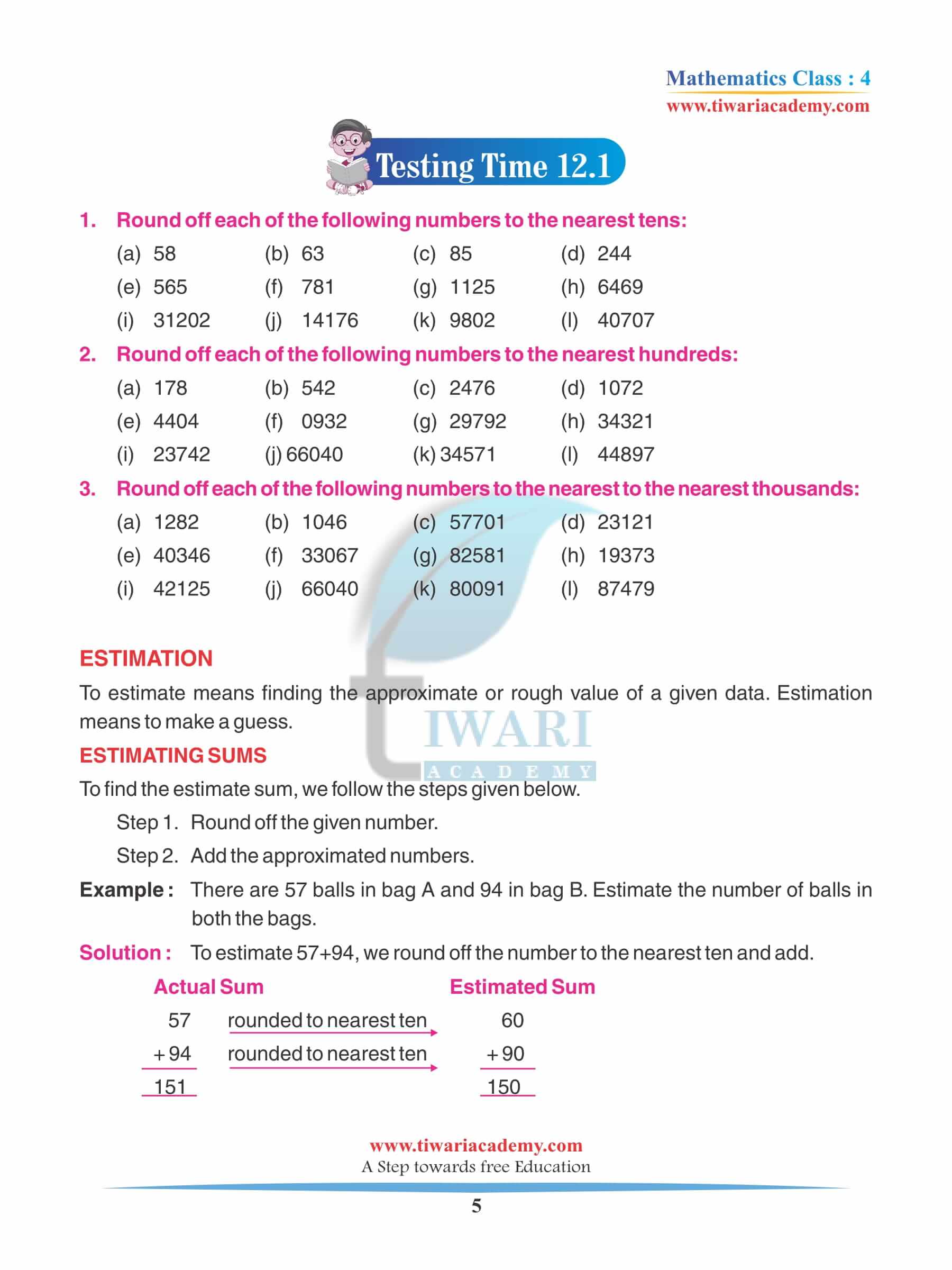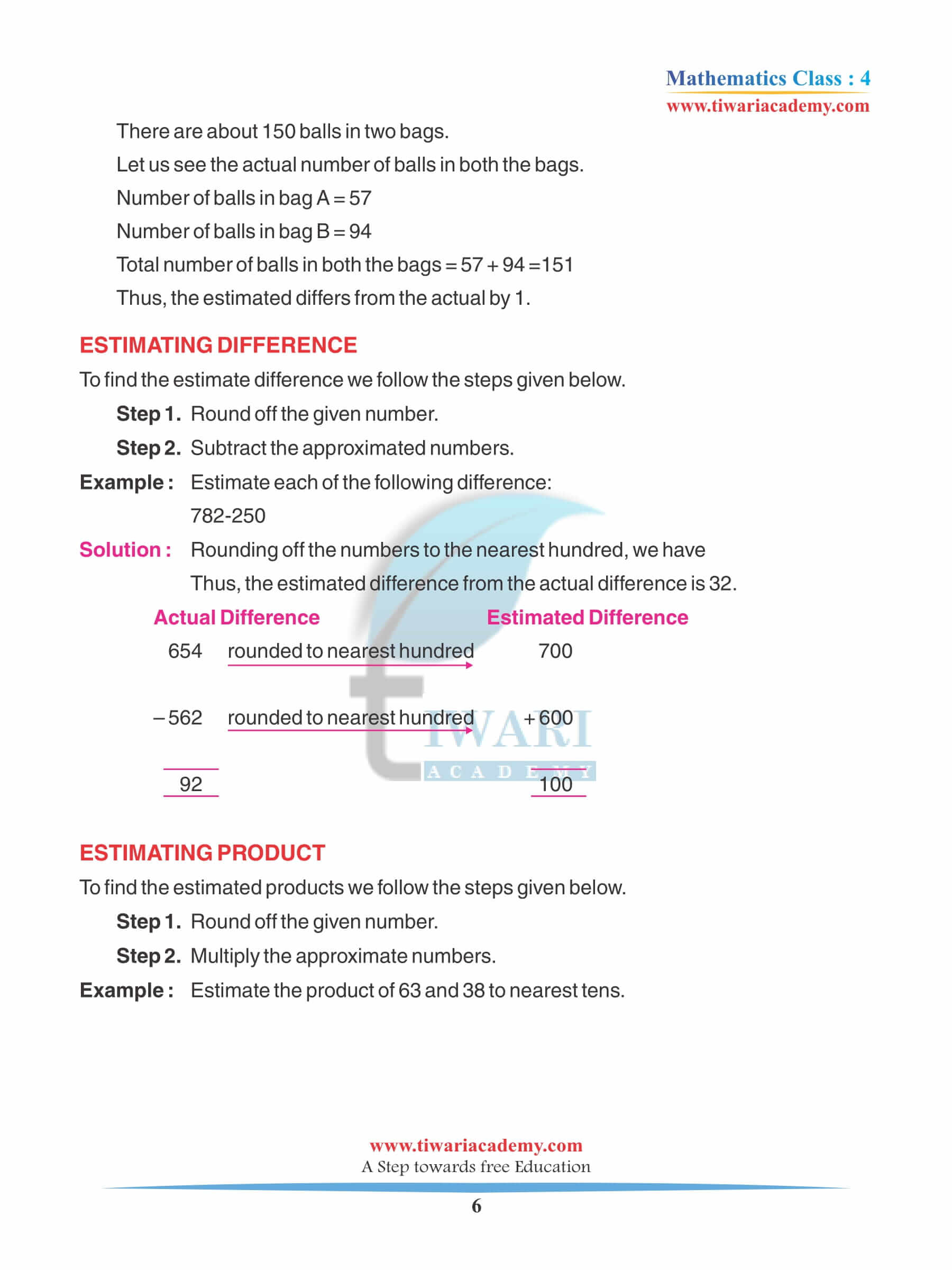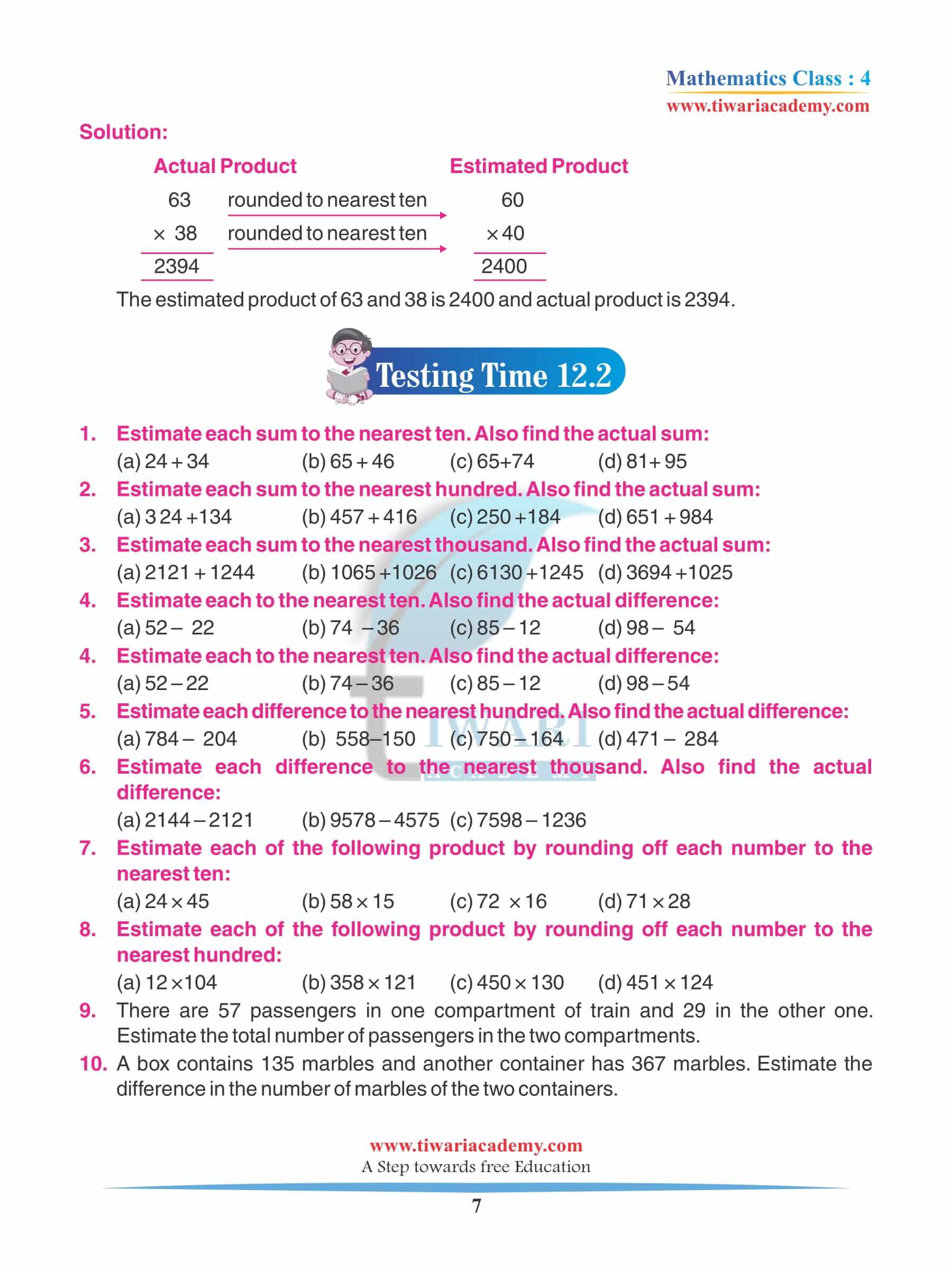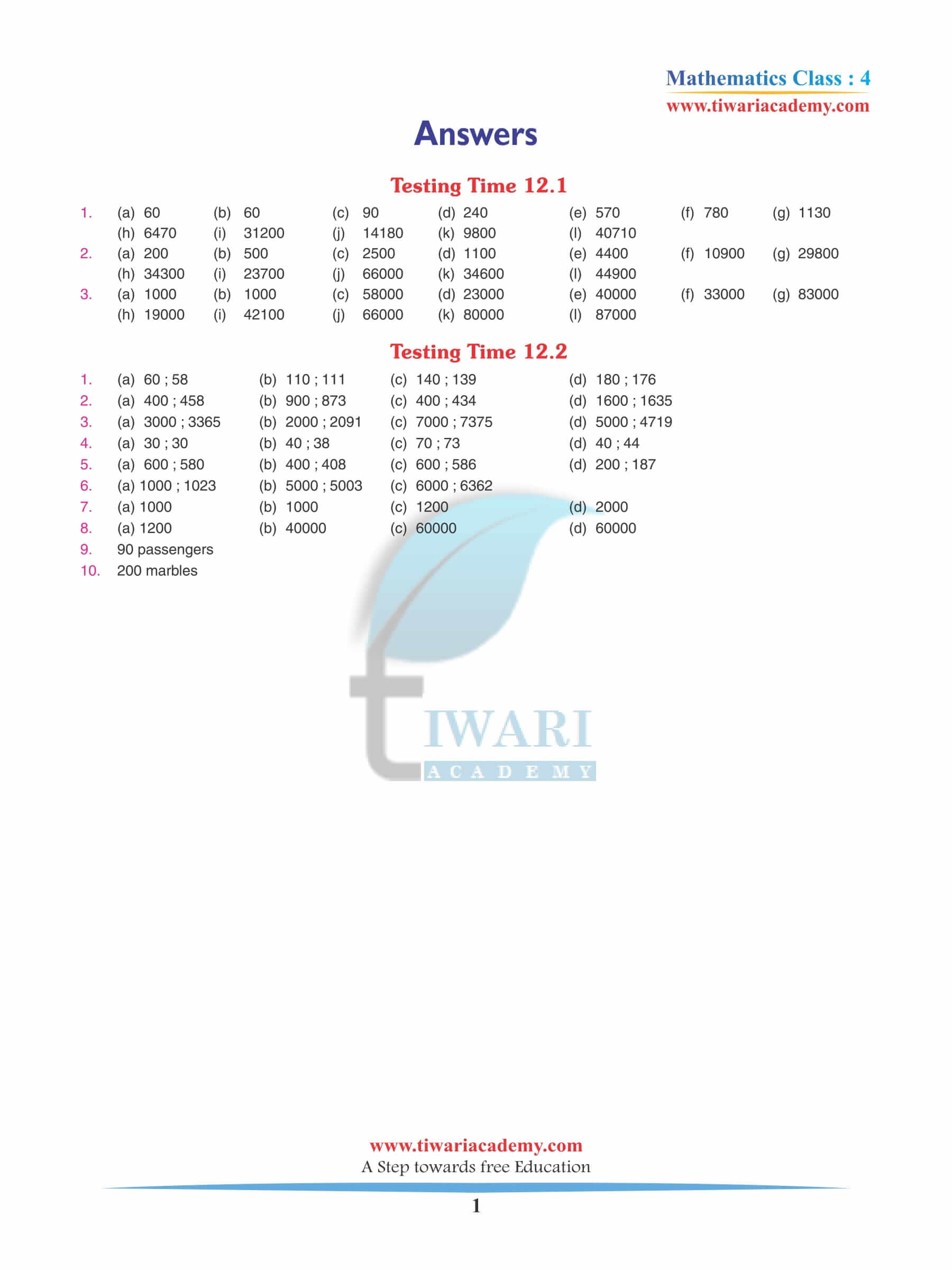 Last Edited: August 14, 2022