NCERT Solutions for Class 4 Maths Chapter 13 Fields and Fences updated for new session 2023-24 CBSE and State board students. 4th Maths Solutions Chapter 13 is available in English Medium as well as Hindi Medium free to use online or download in PDF. In chapter 13 of grade 4 Maths you will learn about perimeter and area through things like fields and fences. Use practice book to revise the entire chapter for exams and school tests.
NCERT Solutions for Class 4 Maths Chapter 13 Fields and Fences
NCERT Solutions for Class 4 Maths Chapter 13
Class 4 NCERT Maths Chapter 13 Use of Fencing
Have you ever visited any farm, where farmers do the farming to grow various things like potatoes and many cabbages and lots of many things? If not have you seen any flower beds that are covered with the fence in order to keep them protected from the people who broke the trees and animals who can harm the trees.
Have you ever tried to think the area that is covered with the fence is not straight and then how they have still used the fence to cover it, is it really that important to cover the tree with the fence because everyone loves to get a flower?
4th Mathematics Textbook Chapter 13 Measurement of Fencing
This chapter will teach you how they can manage to measure the area. And it is important to know how they can measure the area because not only for fencing the bigger lands in farming that required them to be protected and this knowledge is required in such areas.
Class 4 NCERT Maths Book Chapter 13 Idea of Fencing
Now, imagine you have done such hard work to grow a rose in a plant and your little sibling goes and plucks it without your consent and now your hard work went in vain. Now you have to wait for a long time till it grows again but this time you hide it somewhere only you know and can enjoy the beauty of flower. The same idea goes to farming and with the help of such ideas.
This chapter will make you understand the shapes and addition methods so that you can solve the problems given in the chapter. Several such questions will make you utilize your knowledge of shapes and addition to get to answer that is required not only that you have to open your mindset to picture the farm in your mind.
4th Standard NCERT Maths Chapter 13 Activity
Once you completely understand the fundamentals of this chapter you are suggested to get the Practice time to use the fundamentals that you have learned in this chapter to solve more questions and make sure that you have learned facts and now you won't forget that easily. That is one of the reasons practice is been suggested to complete as it is an important part to cover.
Can you suggest any way to complete Chapter 13 for class 4th students of Maths?
The faster ways depend upon the understanding level of students and not all the students have the same pace. The chapters in Maths require an understanding of calculation and if students have completed the previous chapters and understood the basics of calculation then they'll be able to complete the chapter more easily.
How much time do students should give unit 13 of 4 standard Maths?
This unit test the knowledge of shapes along with the knowledge of calculations. This makes the chapter more time-consuming as one has to understand the factors to reach correct answers. Chapters contain some of the questions that are with moderate difficulty. So one can spend 4-5 days with 2 hours of study.
What a student of class 4th will be able to understand from chapter 13 of Mathematics?
There are many things that the students of class 4th Mathematics will be able to learn from chapter 13 such as developing logic to use the methods to get the correct answers. Students will learn shapes and how to cover shapes through activities given in the chapter, using grid lines to draw shapes uniformly is one of them.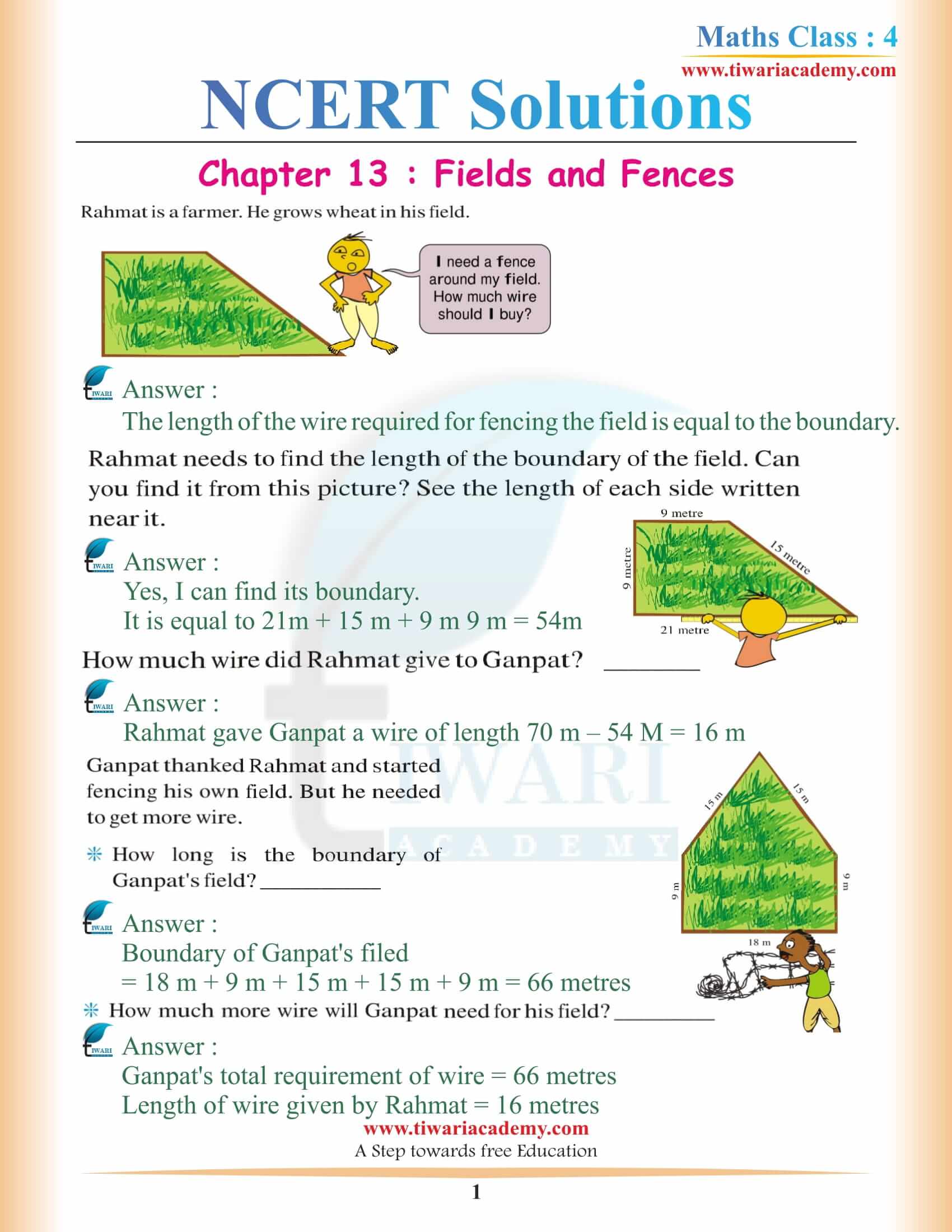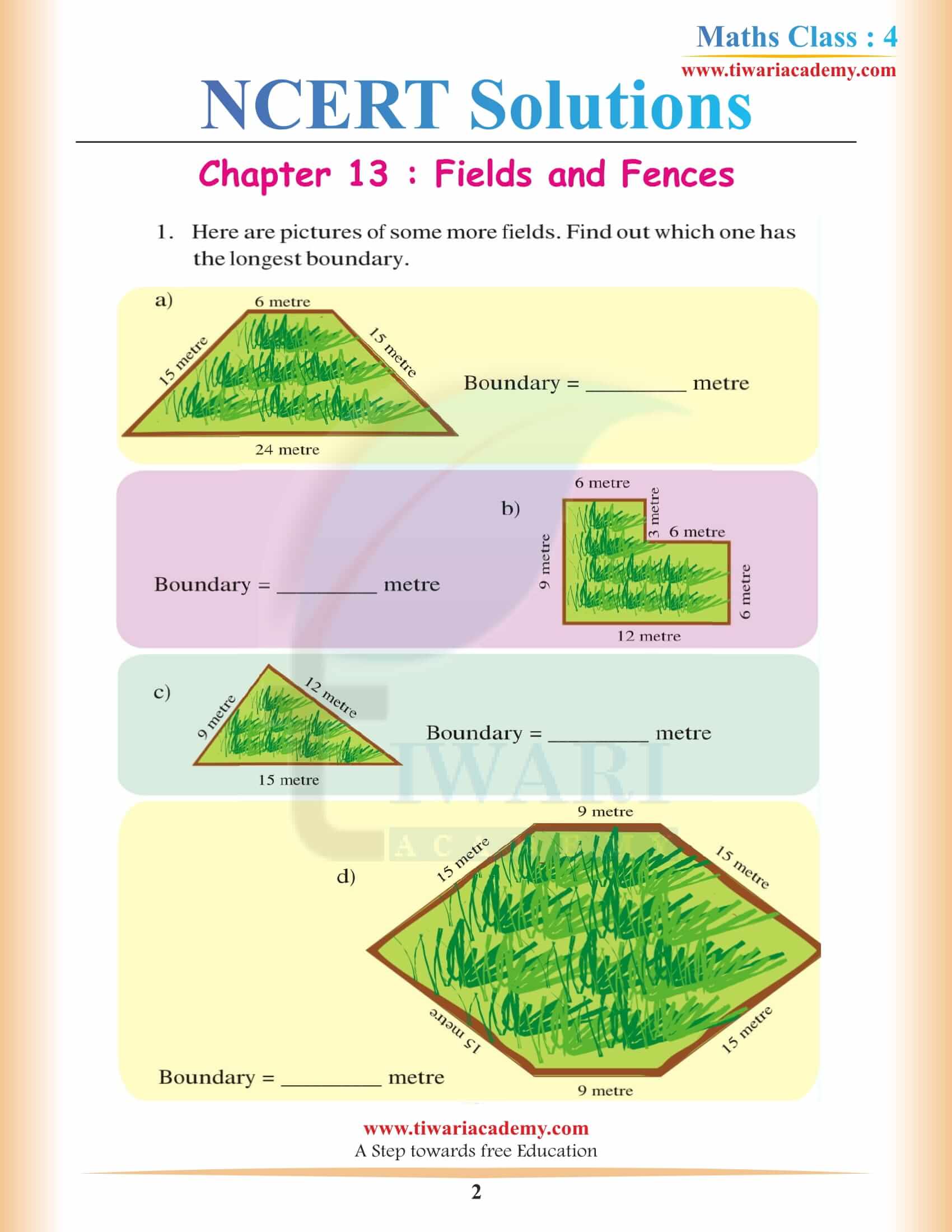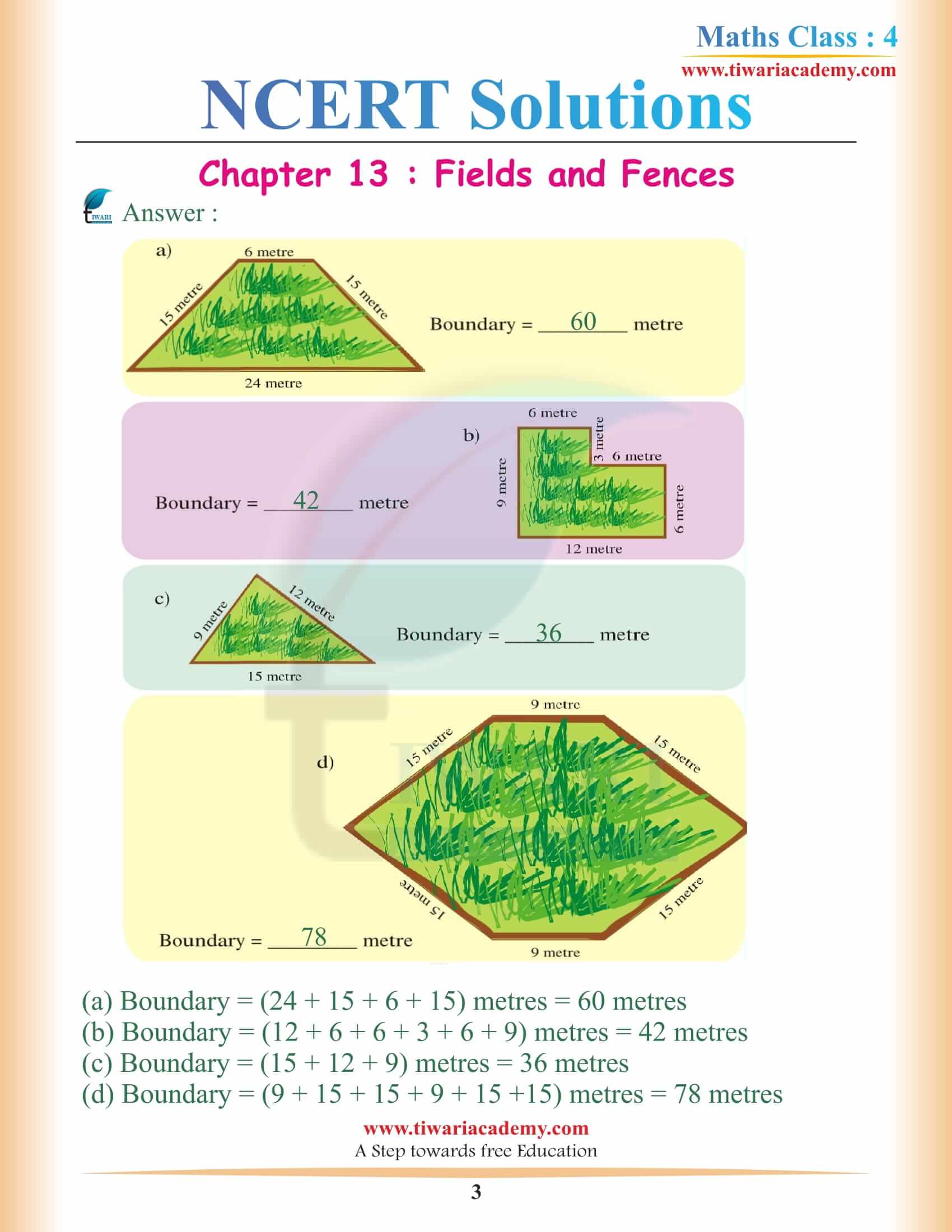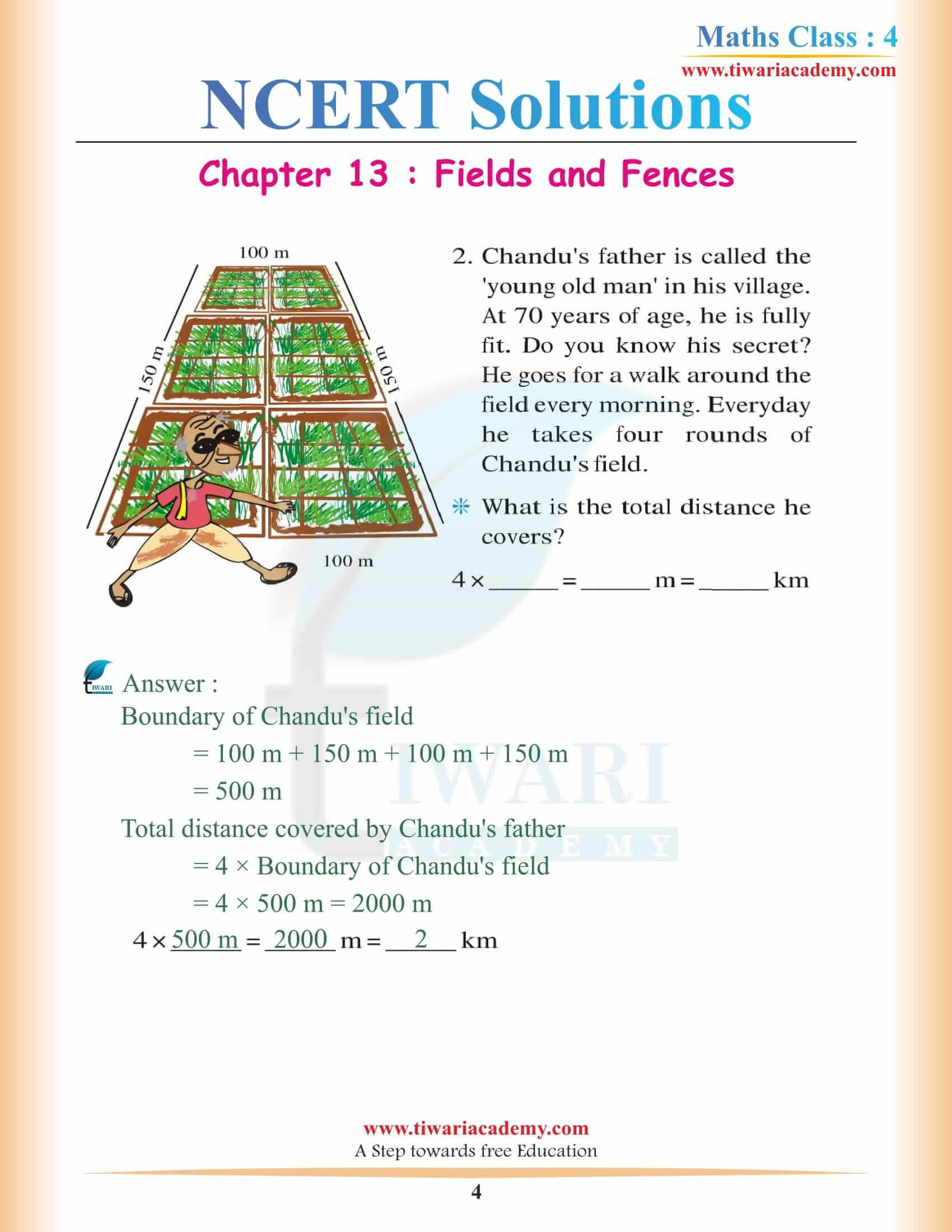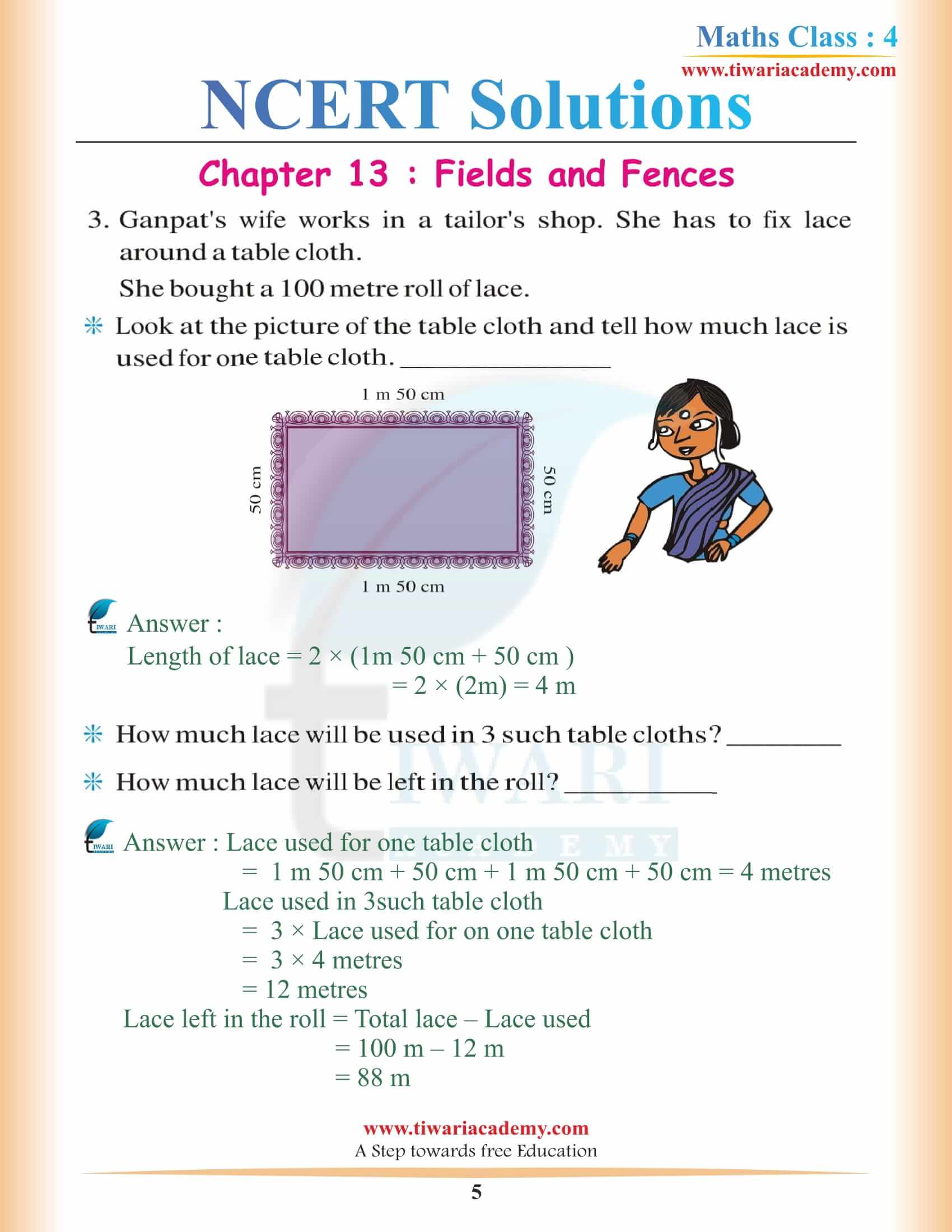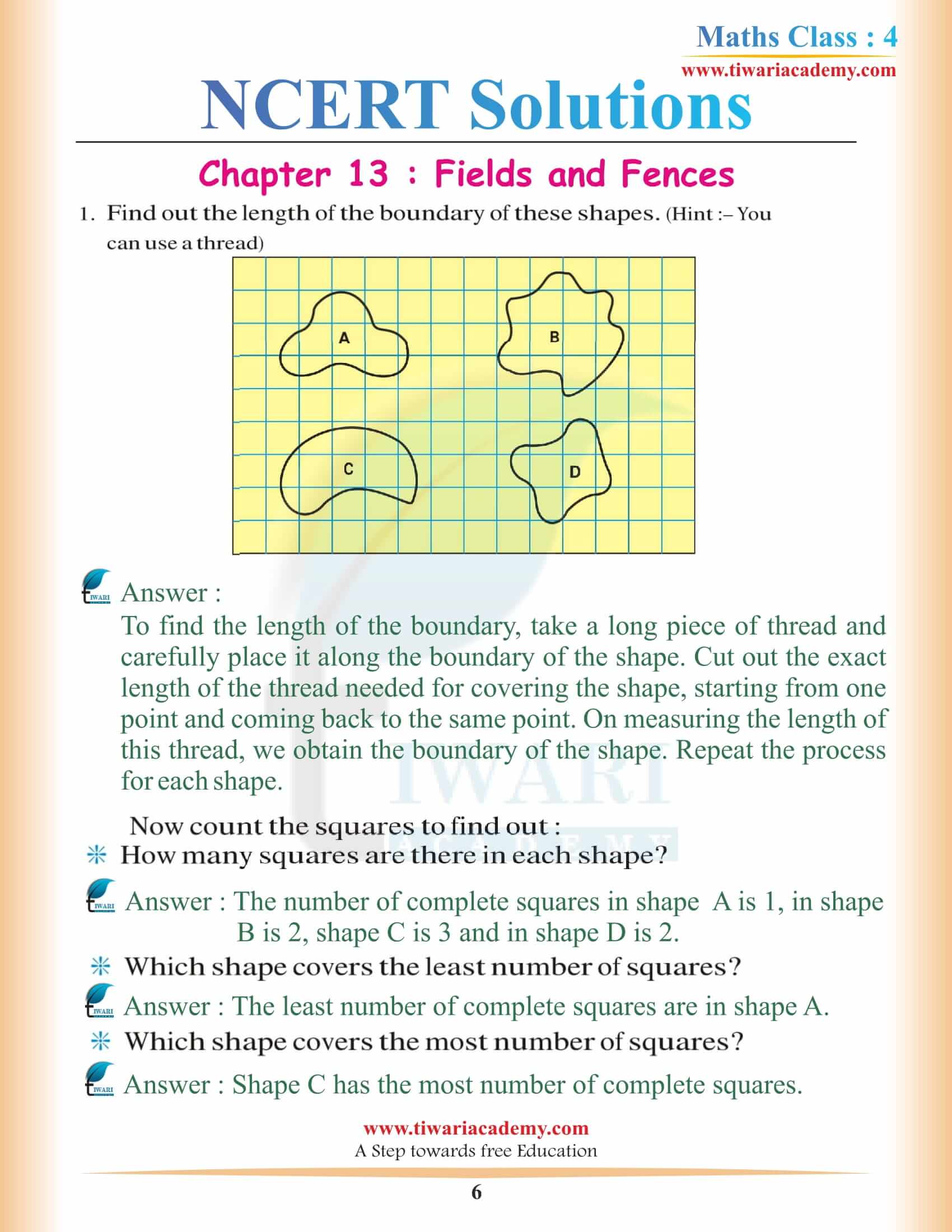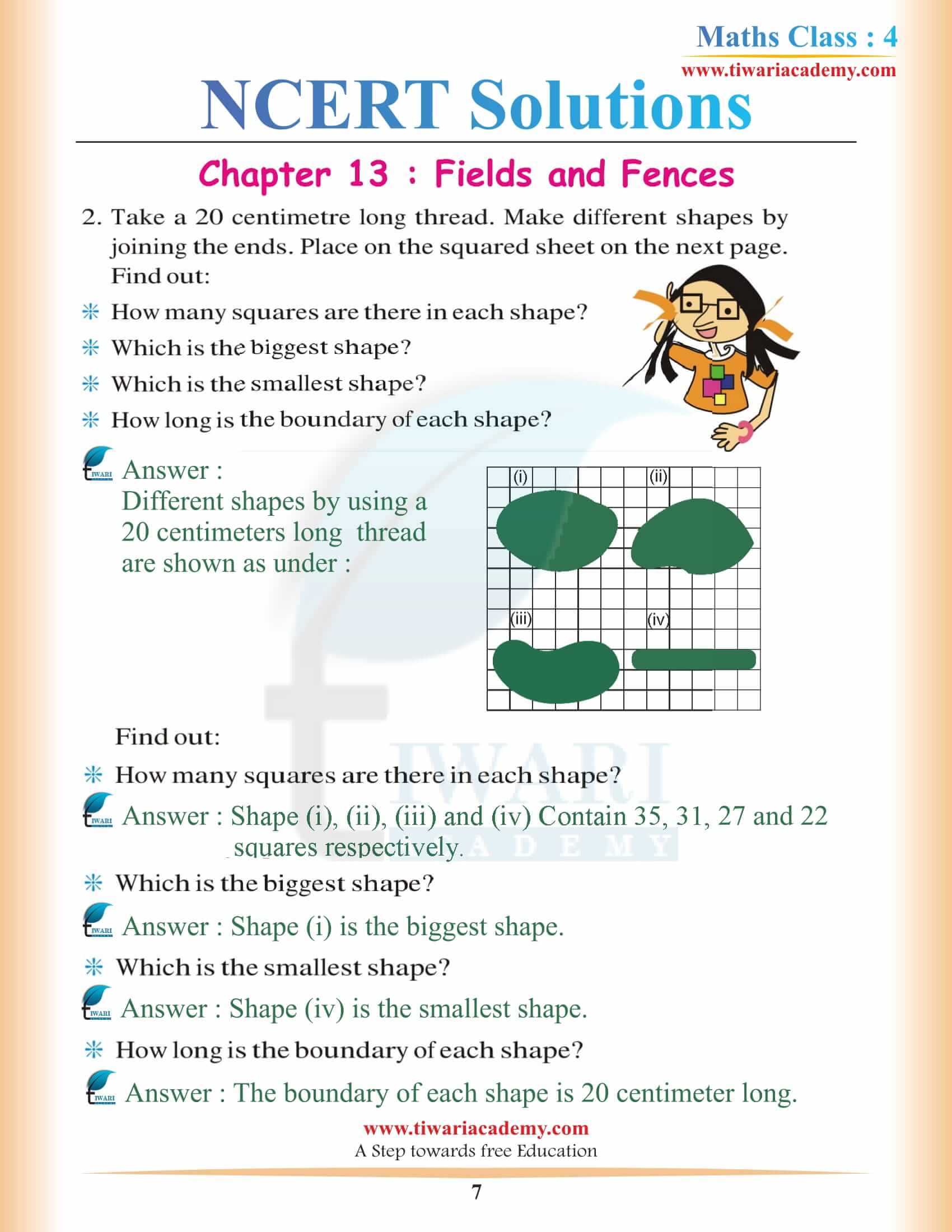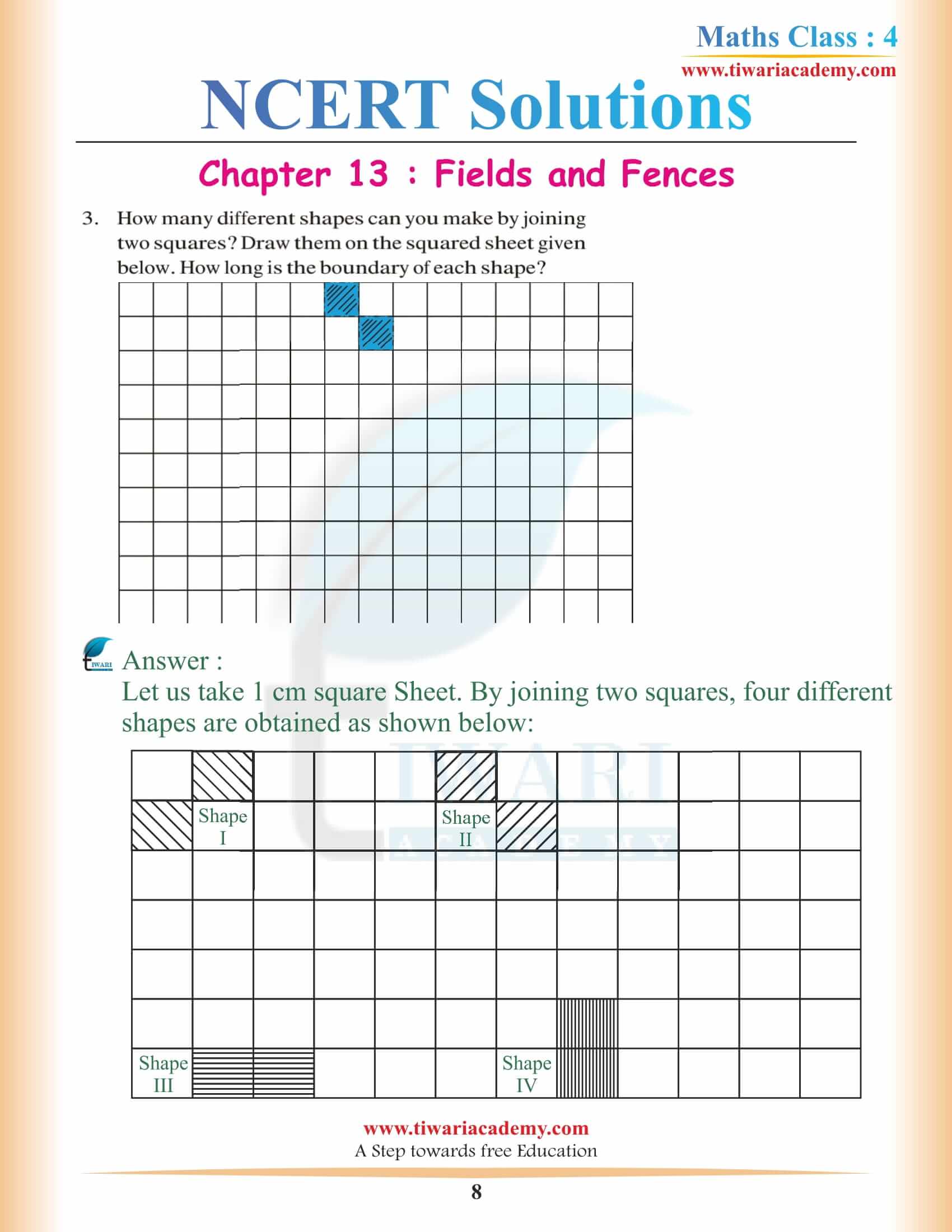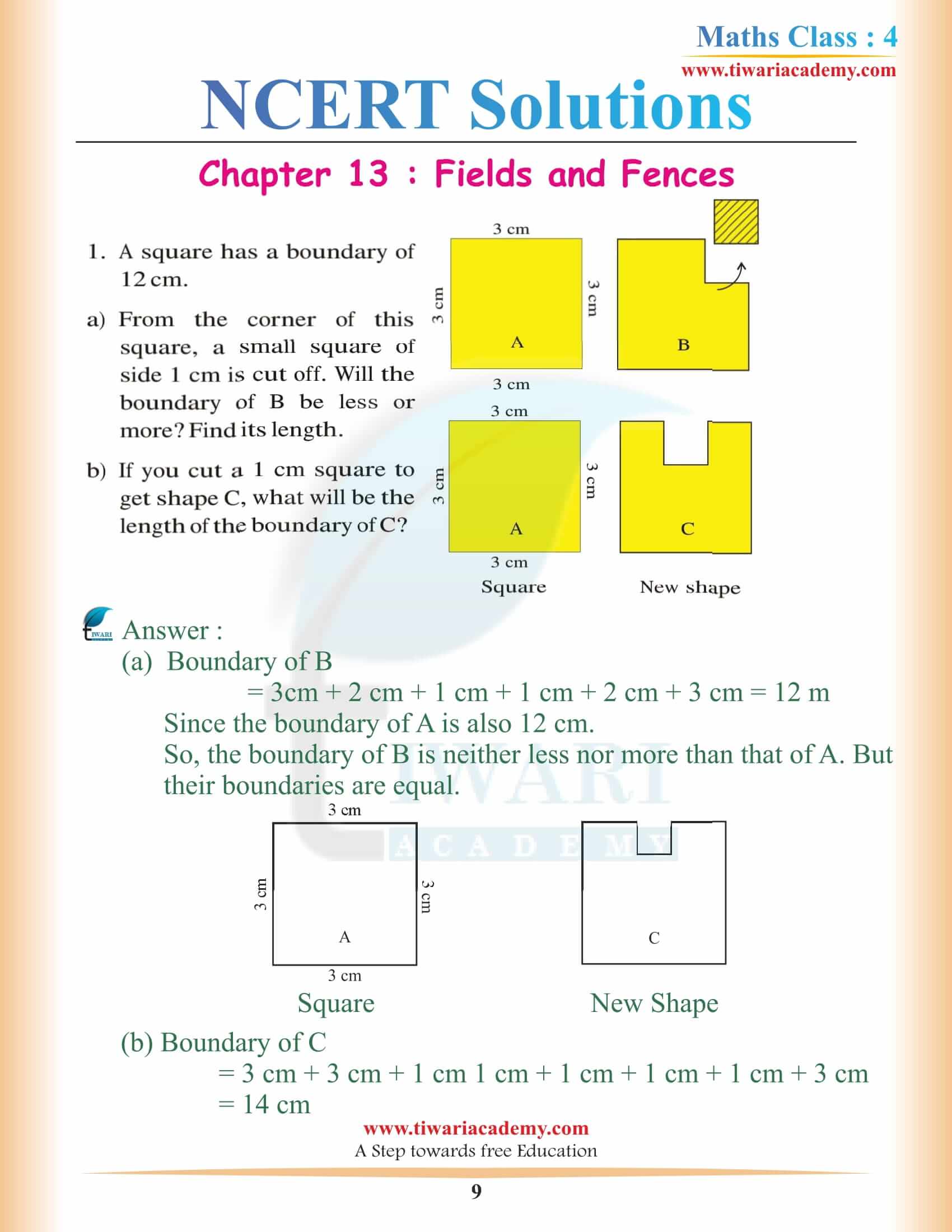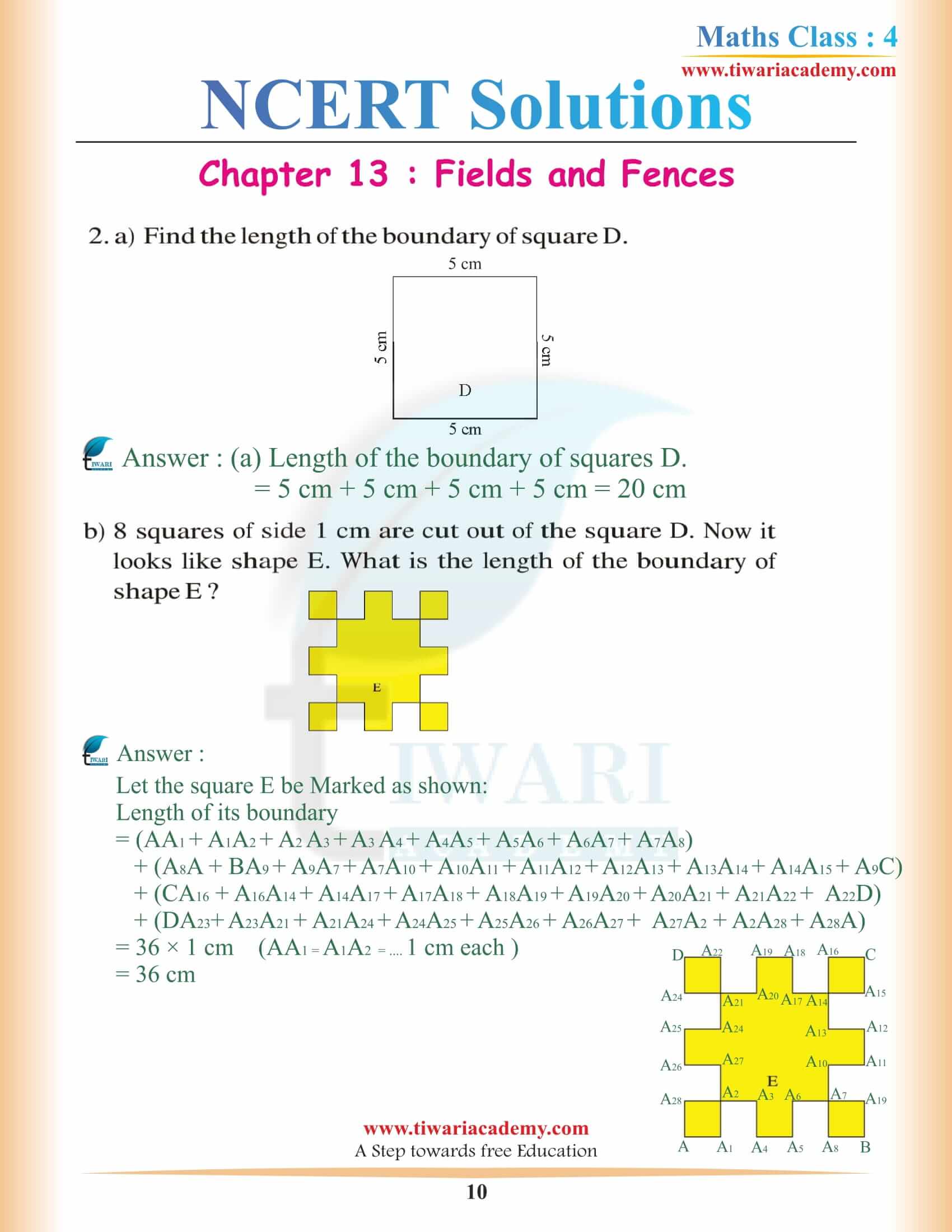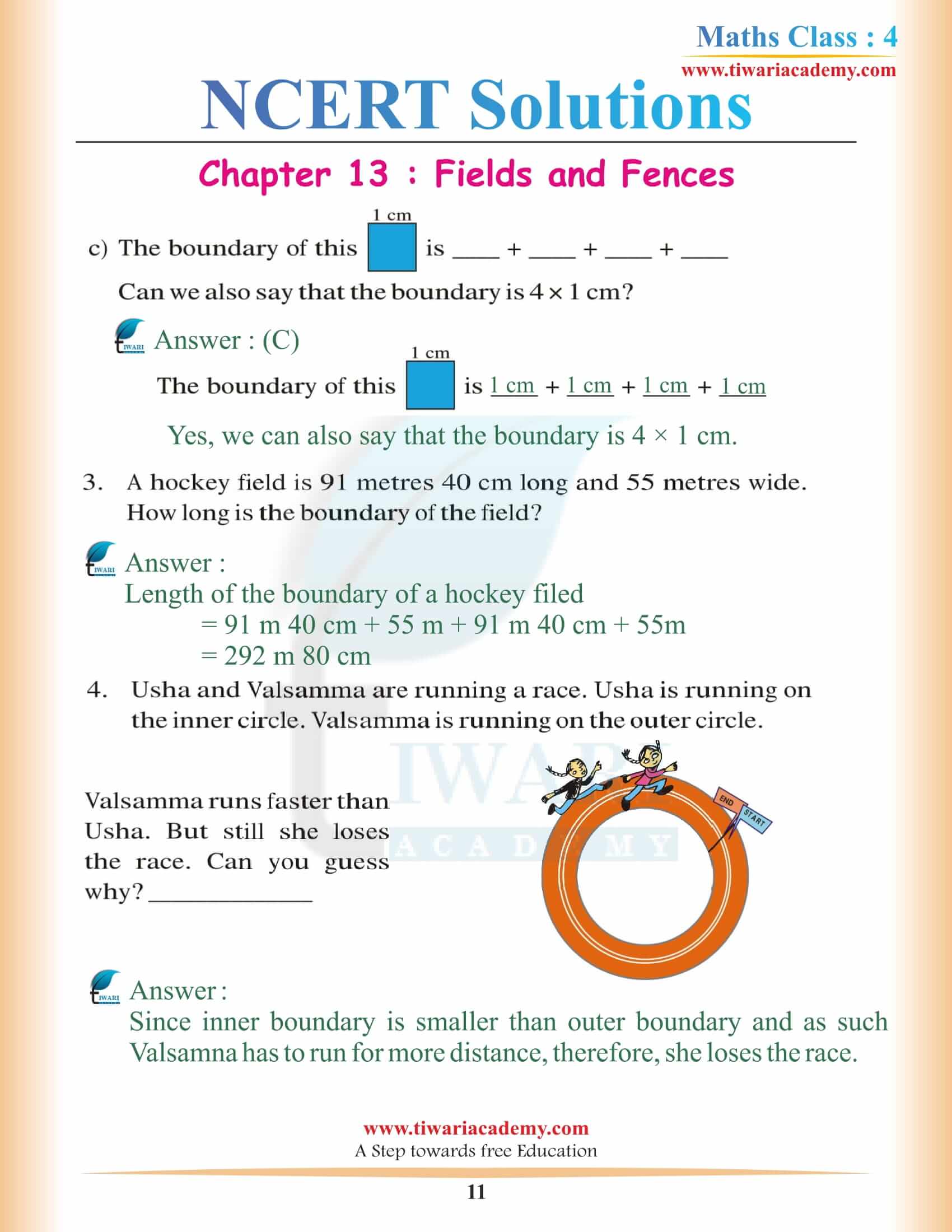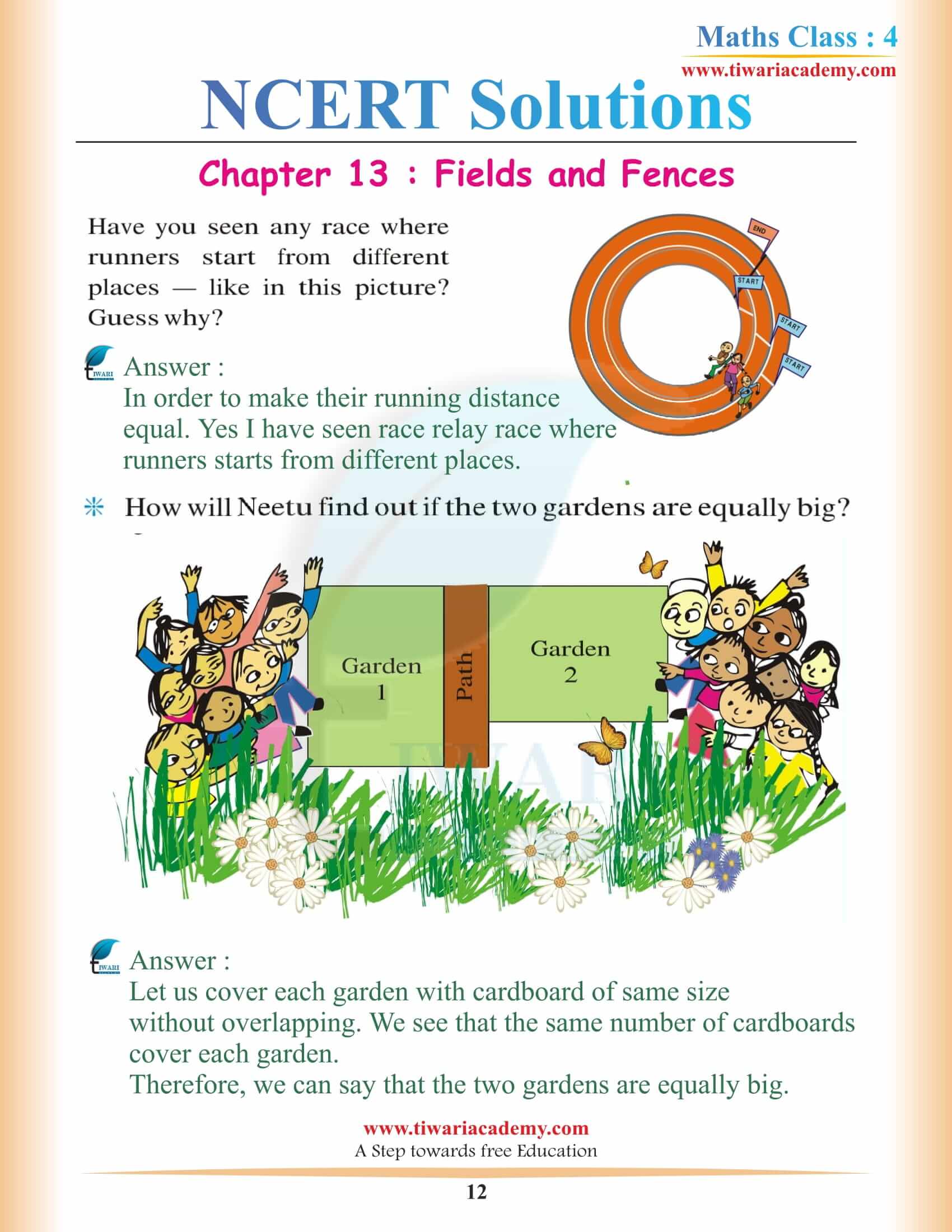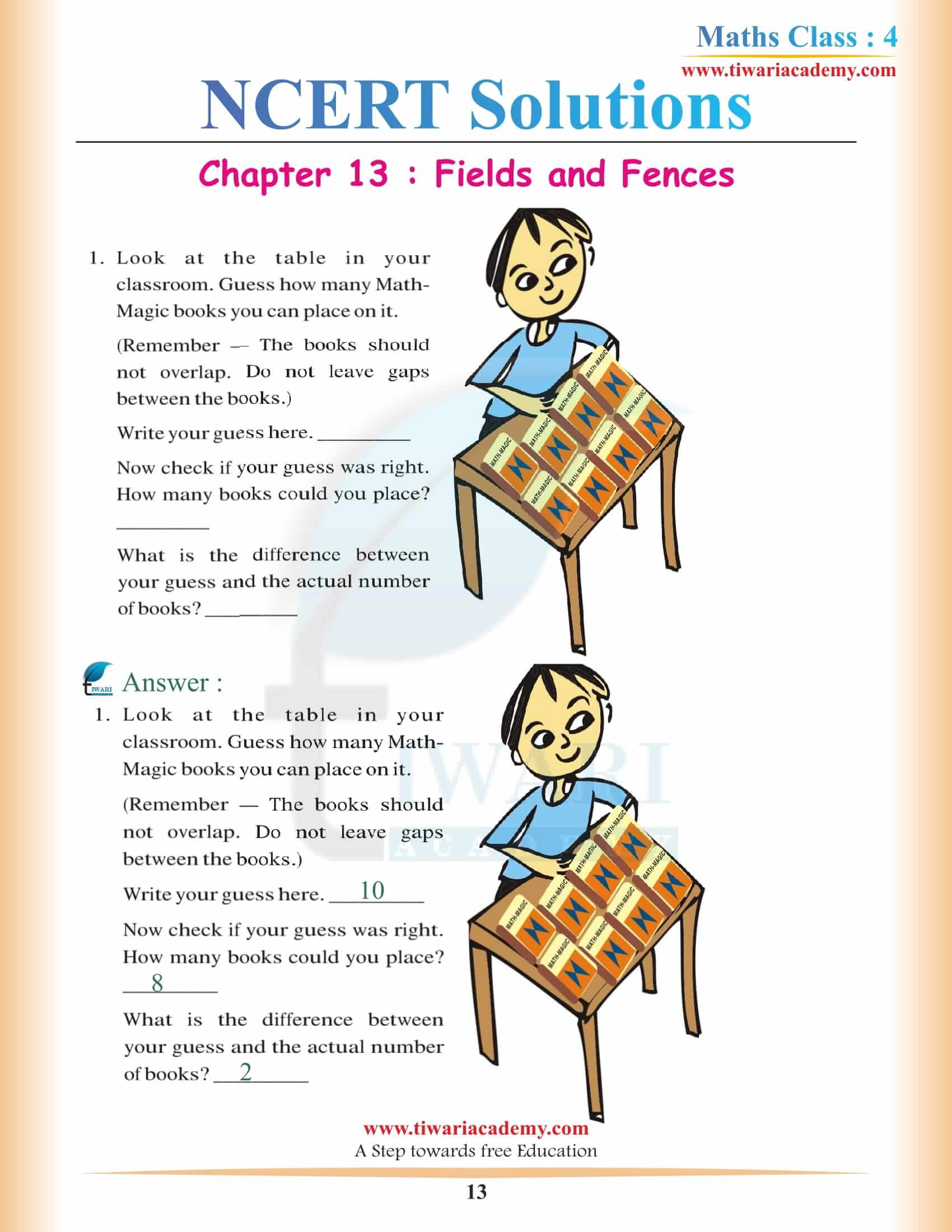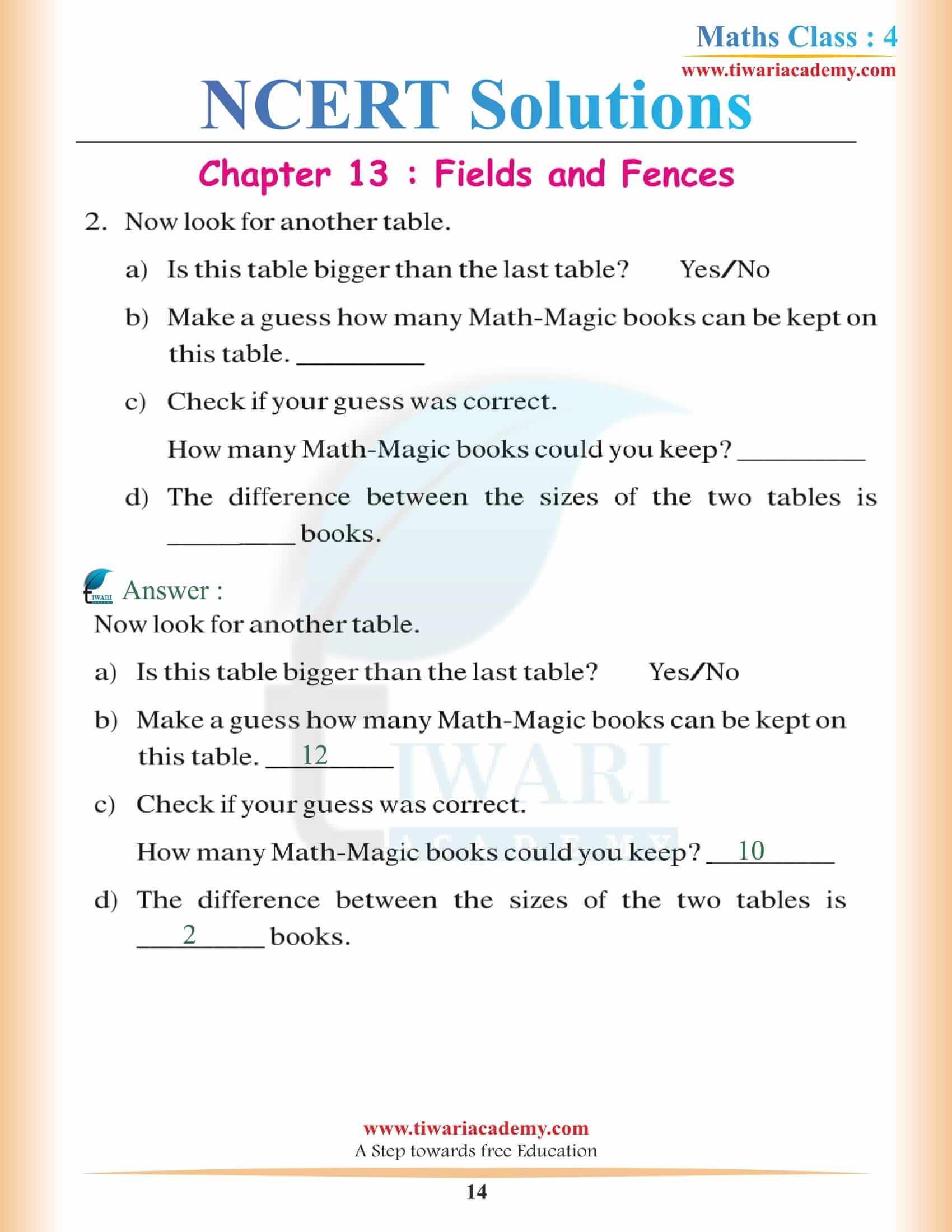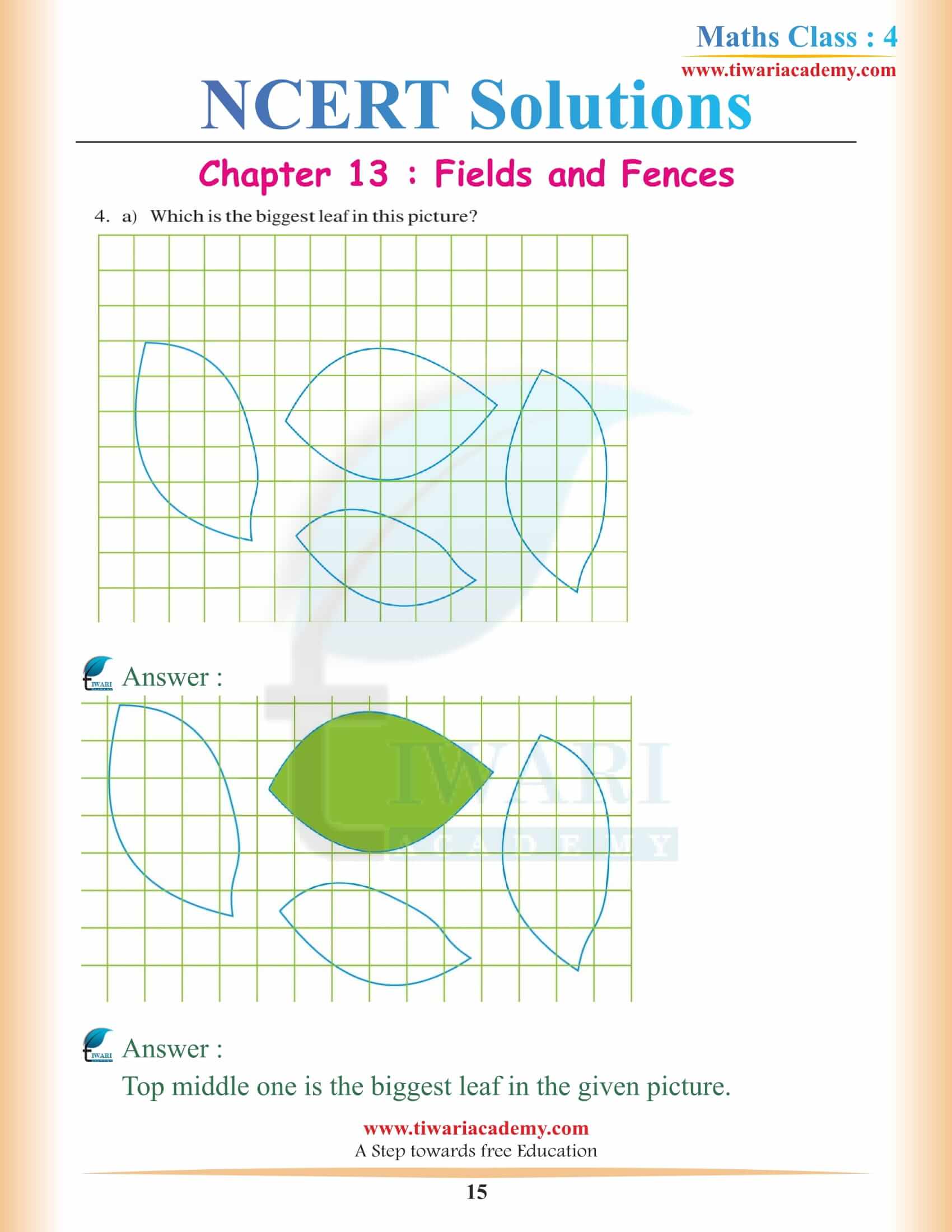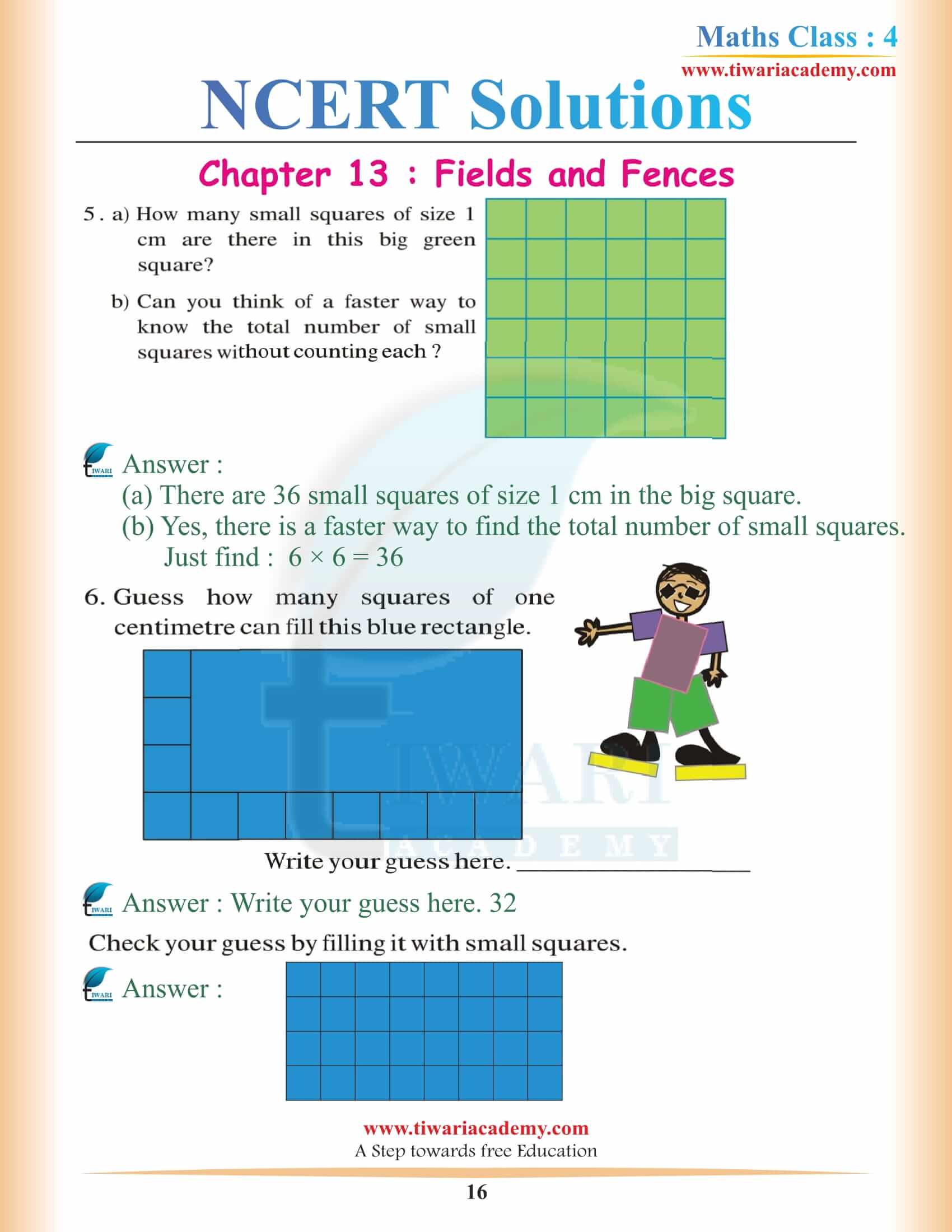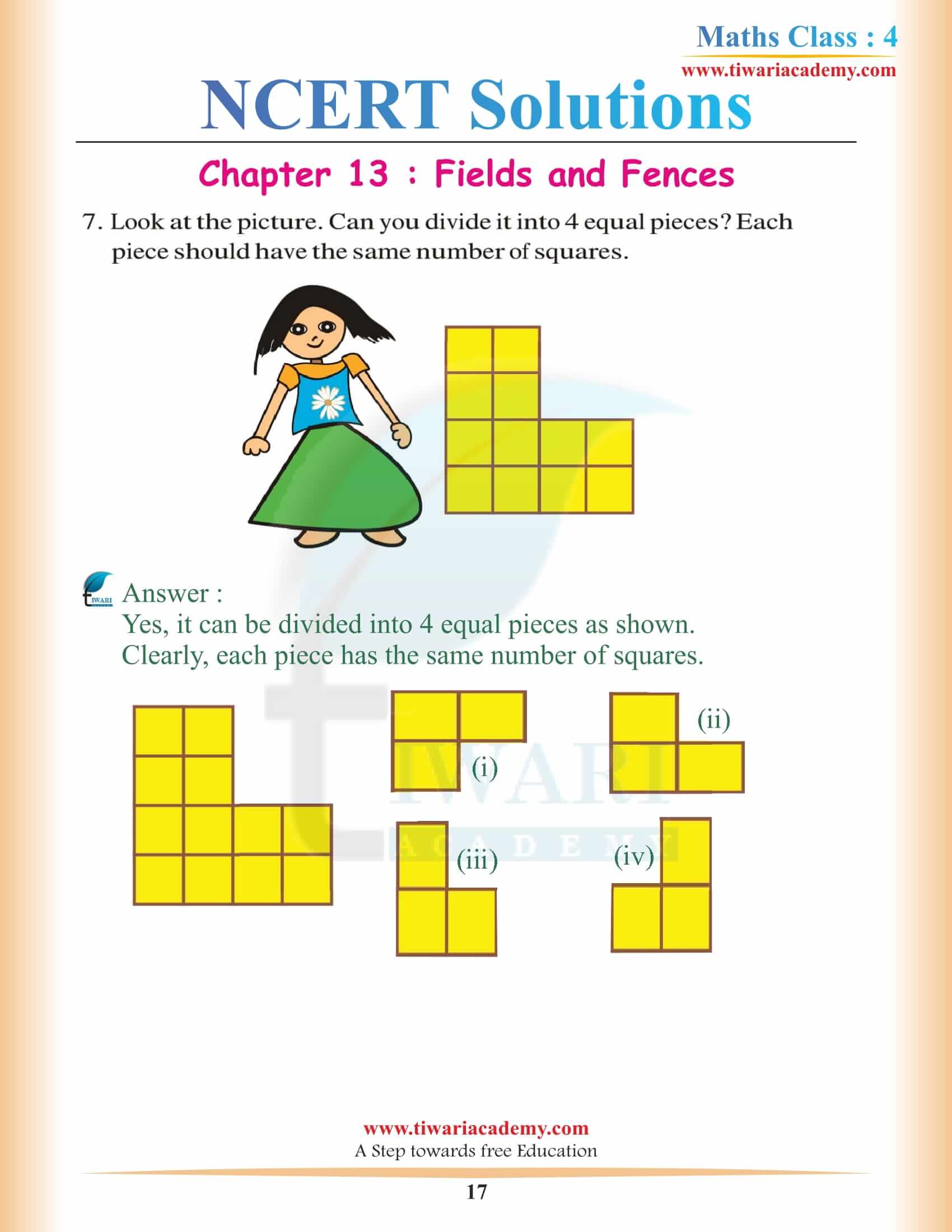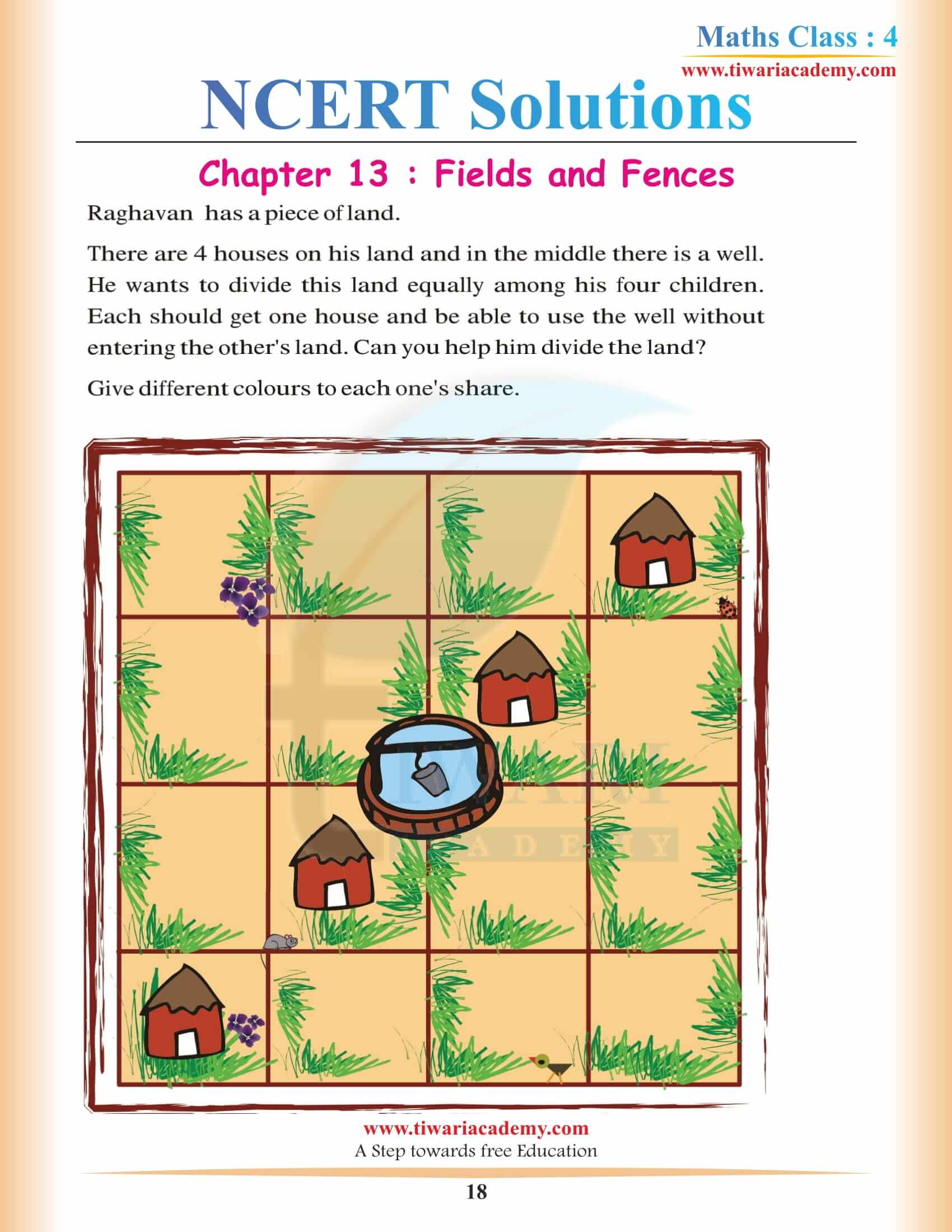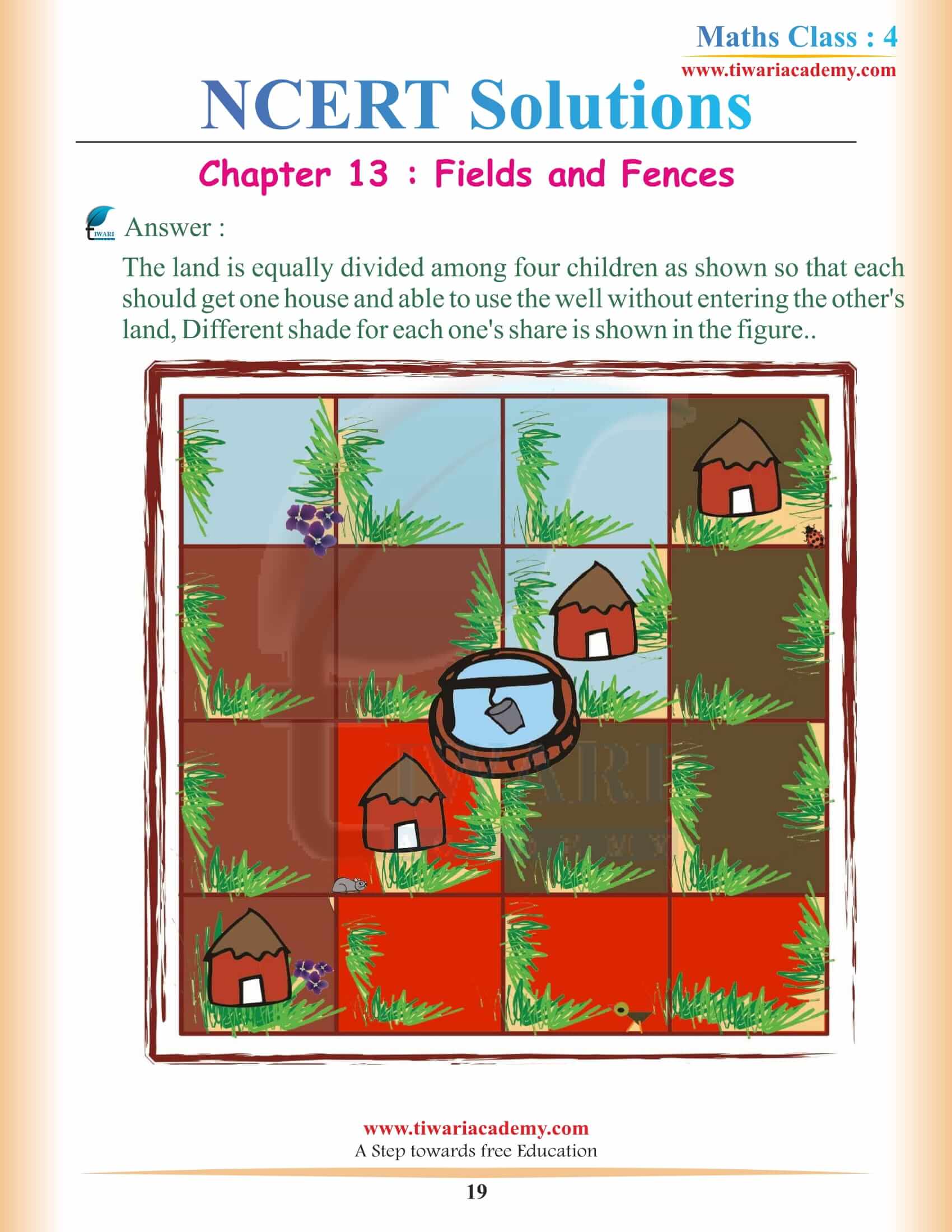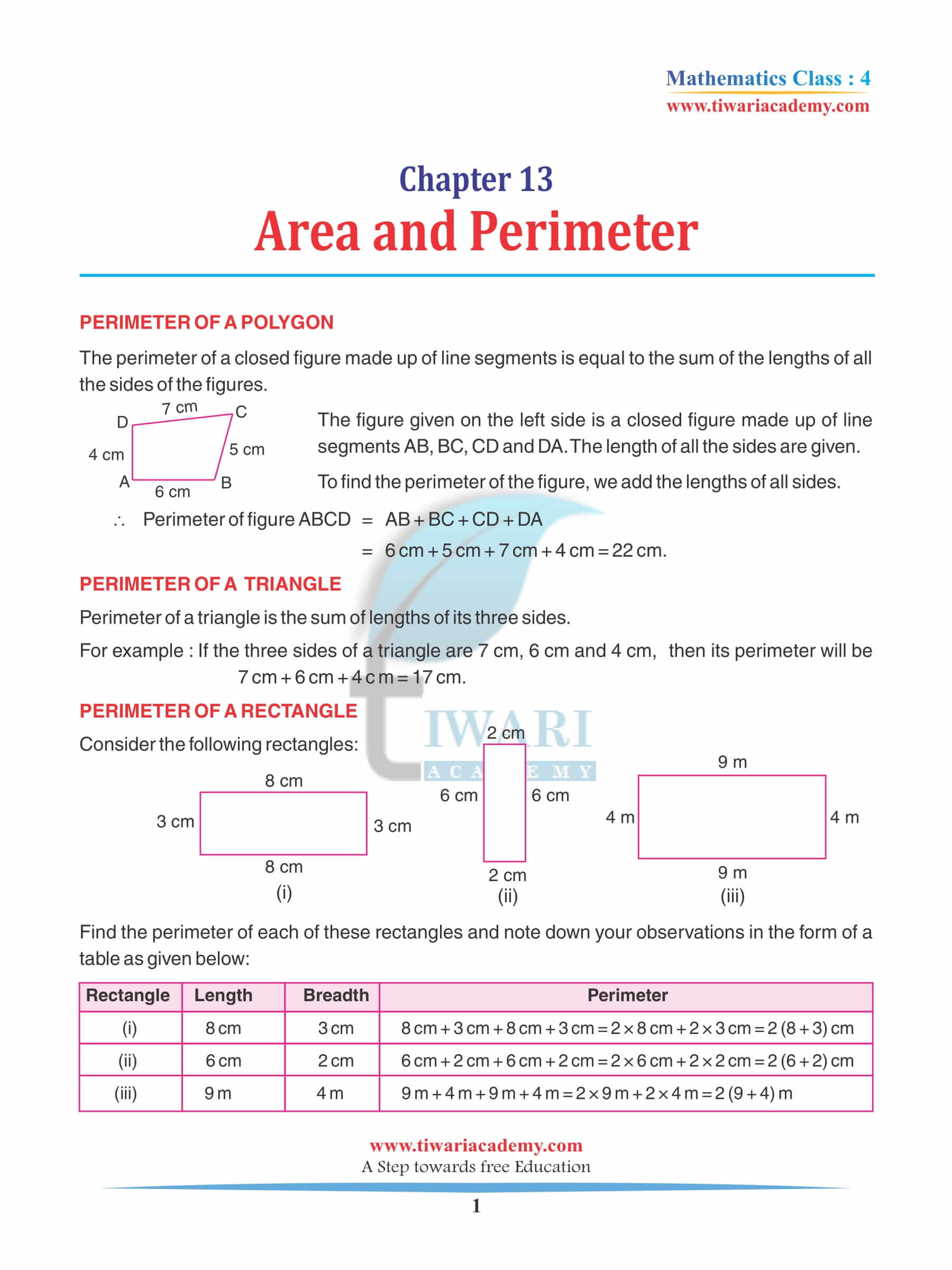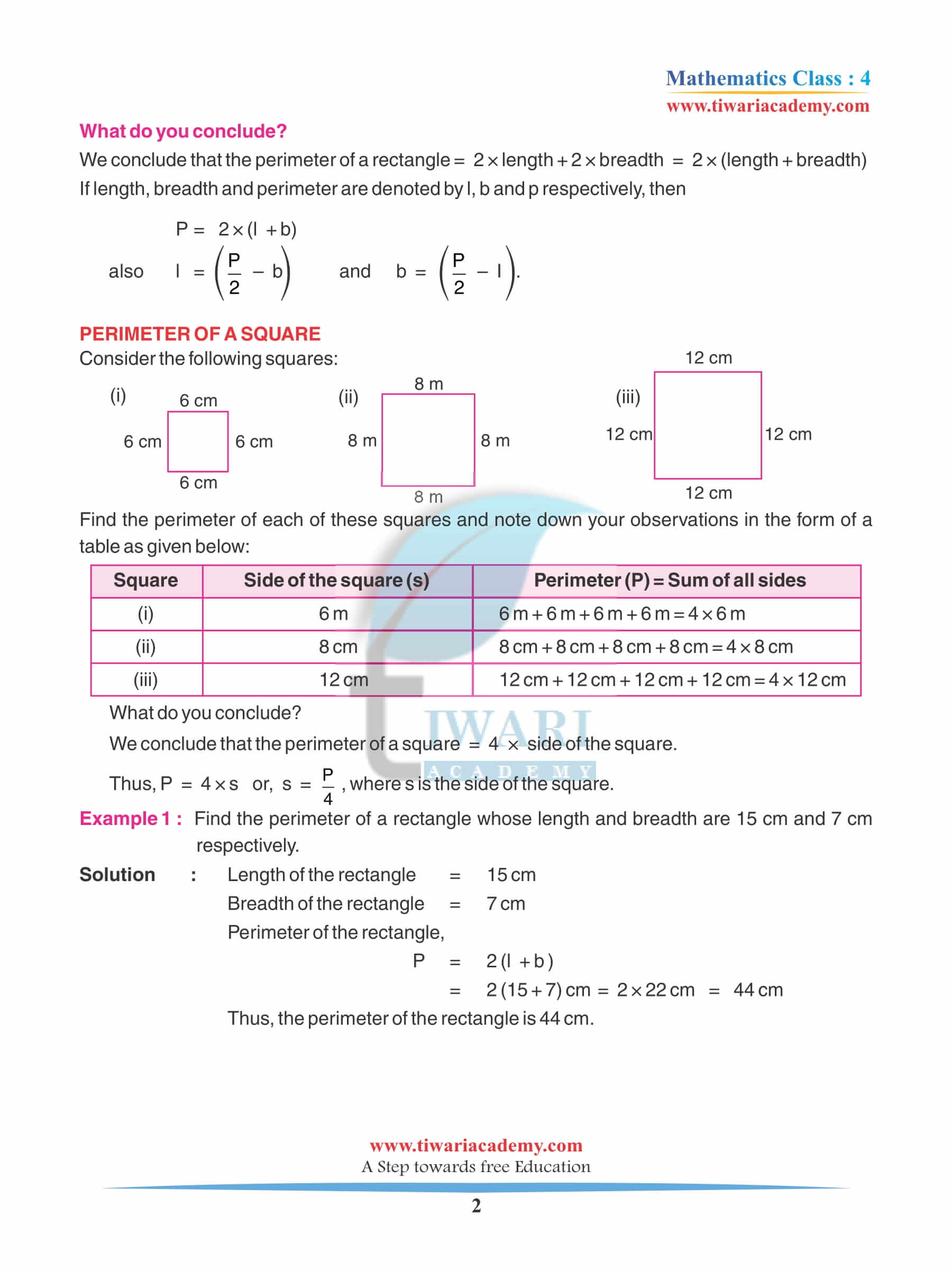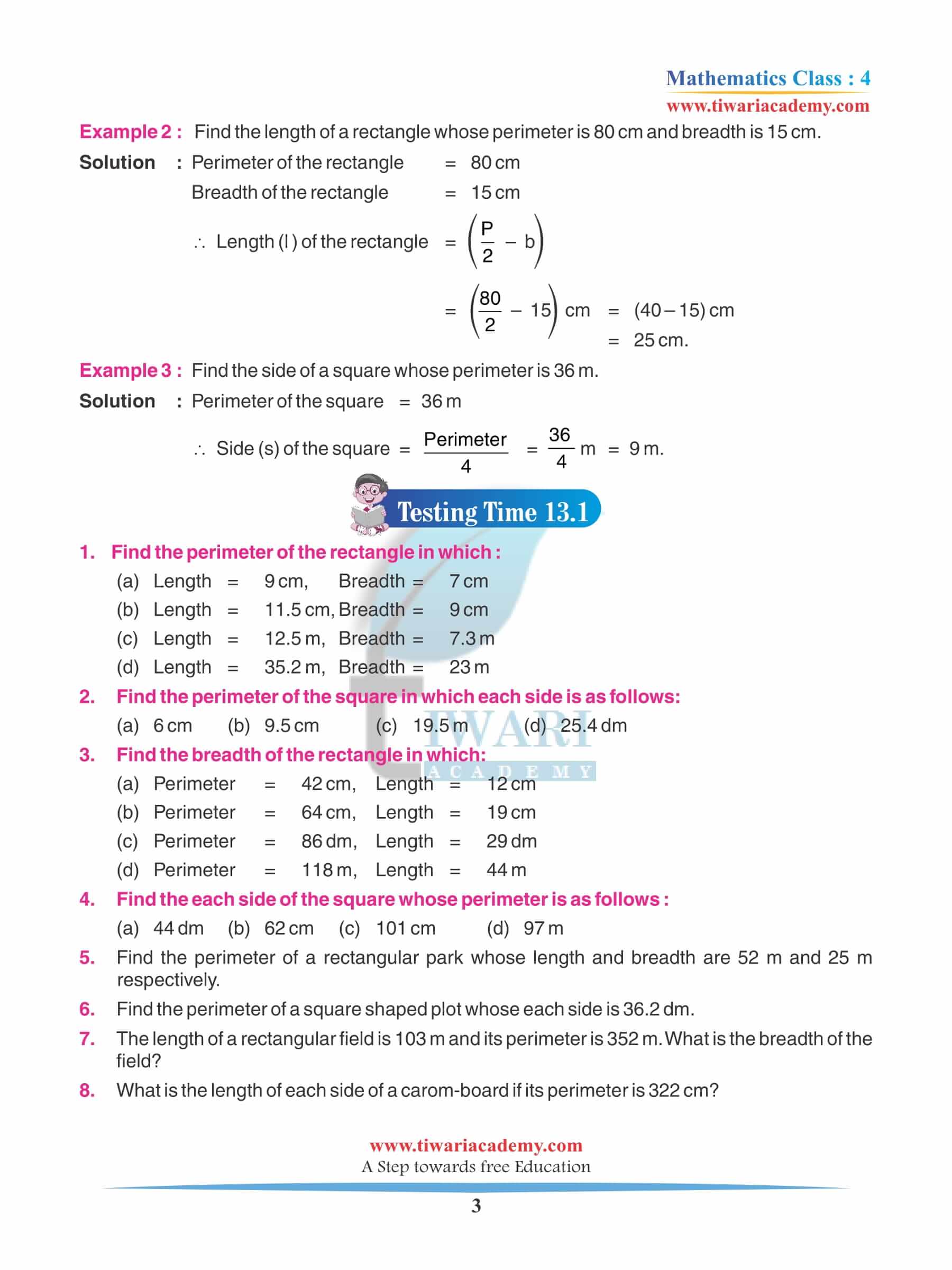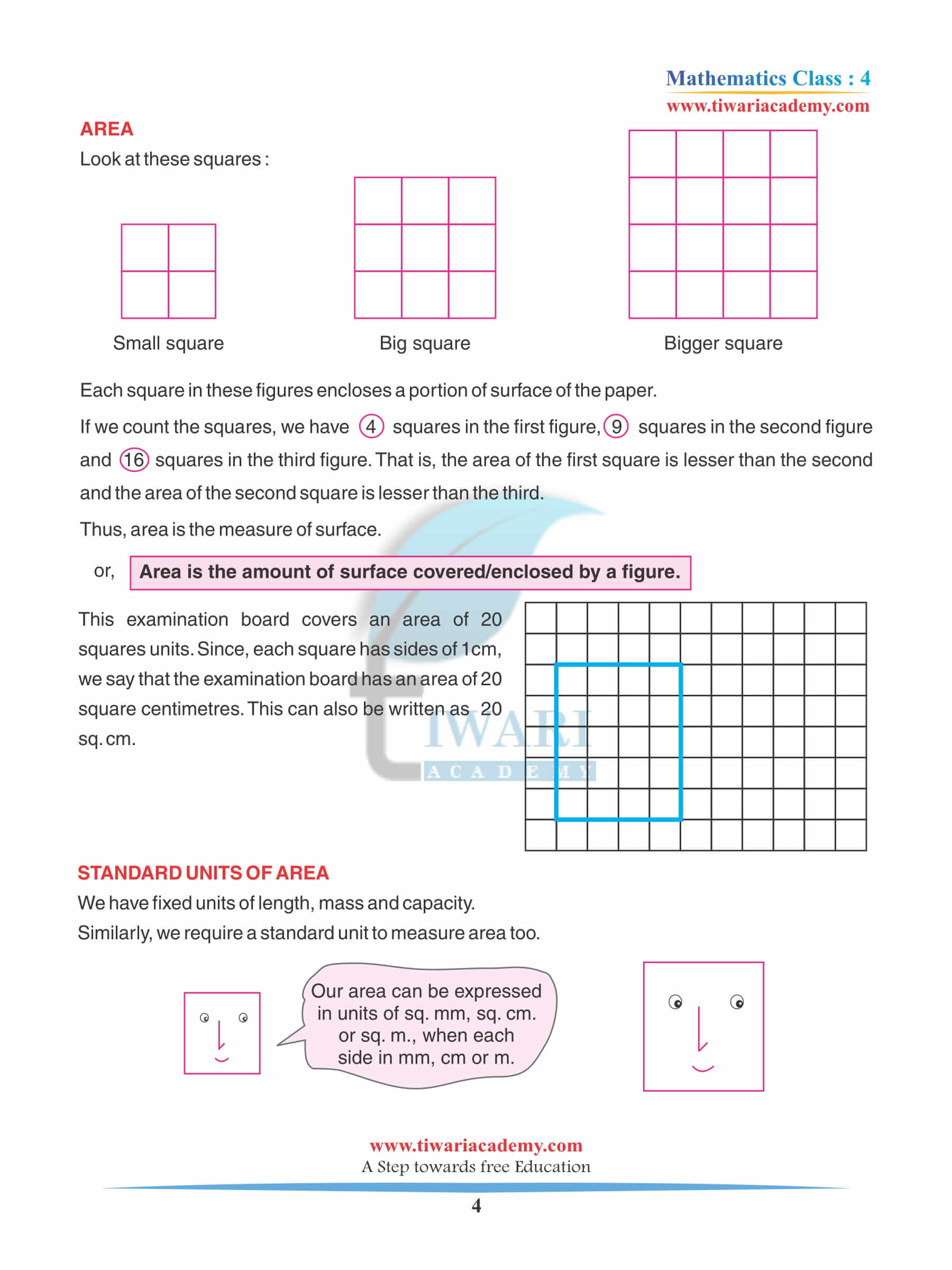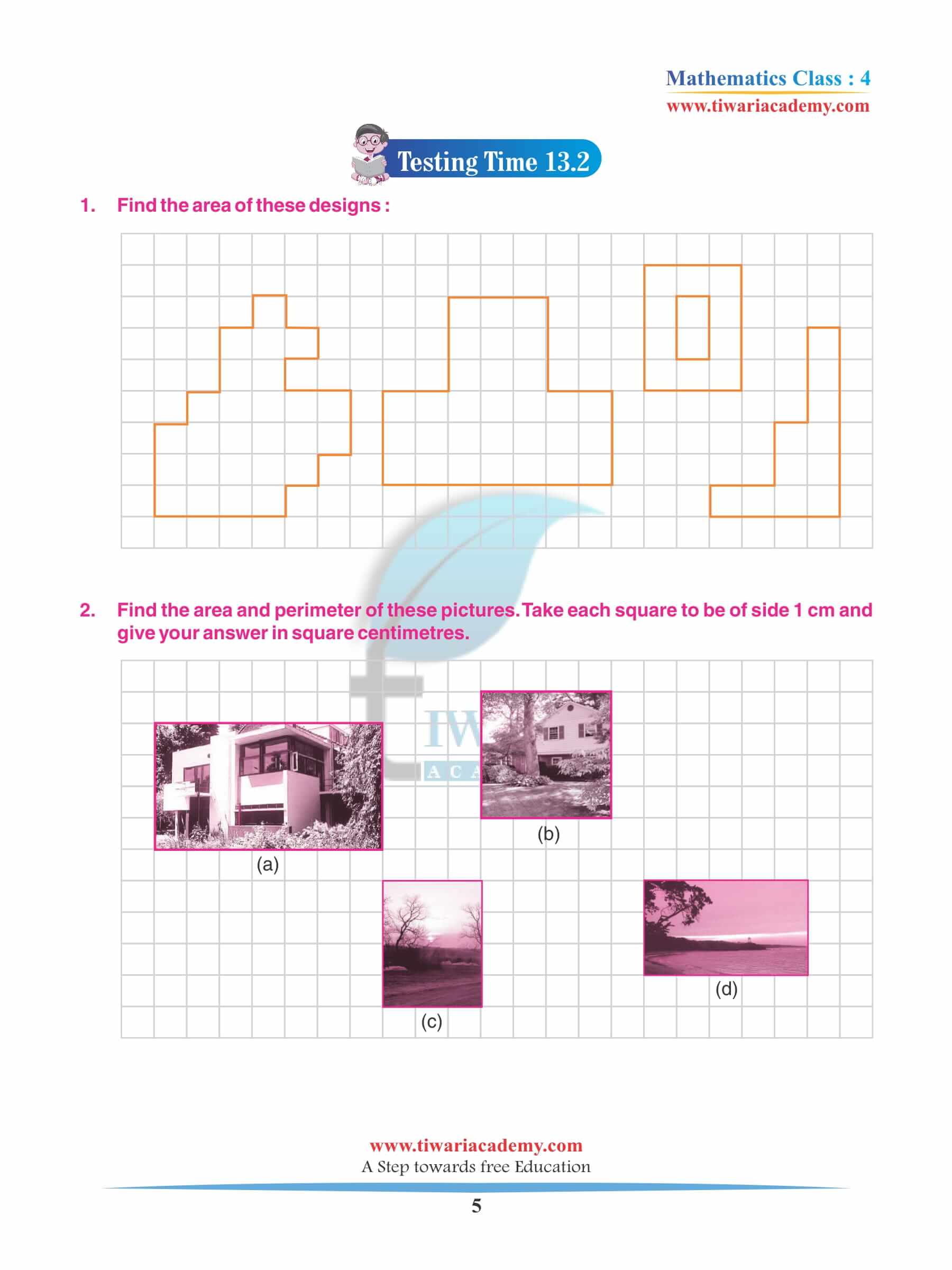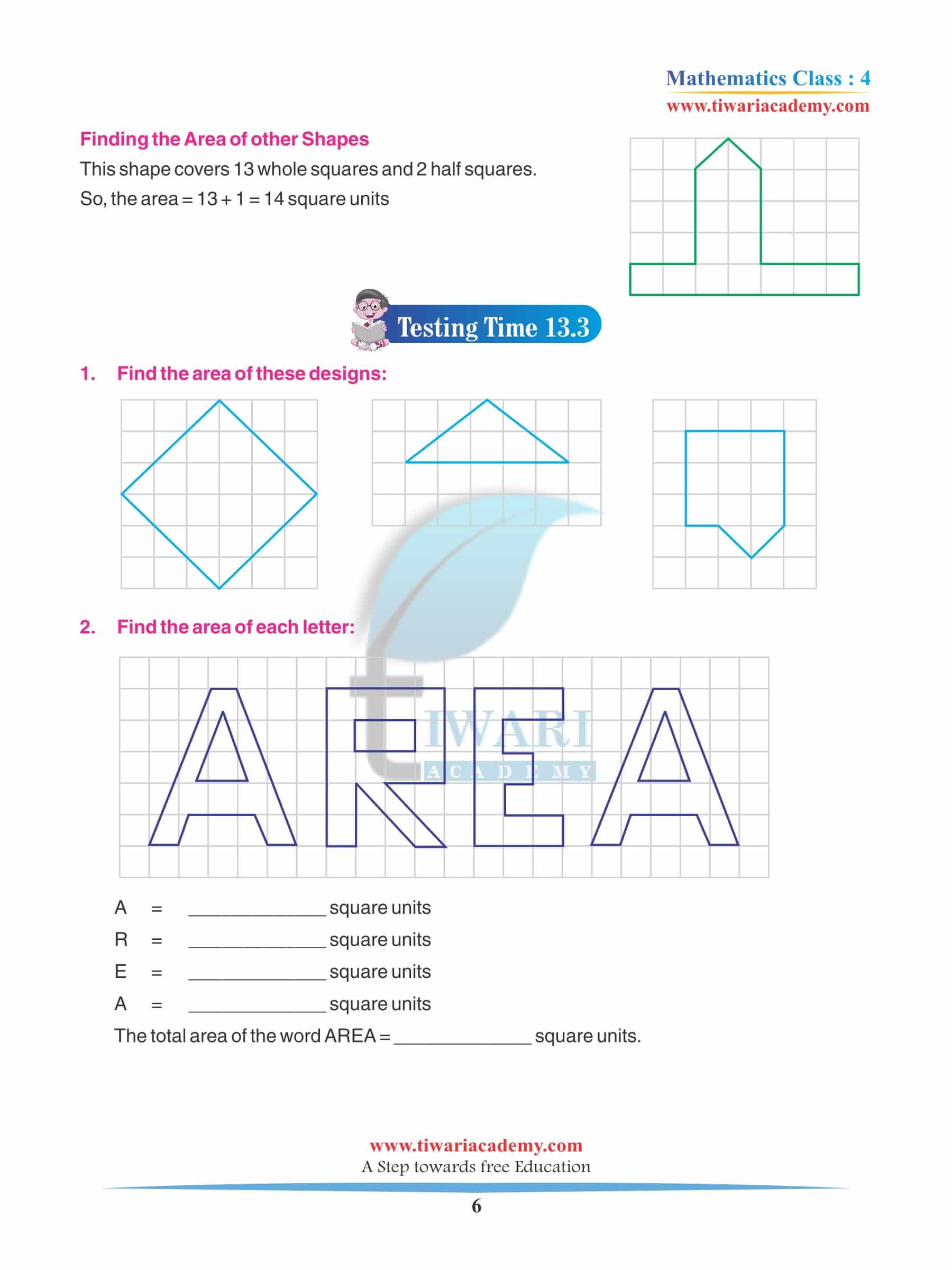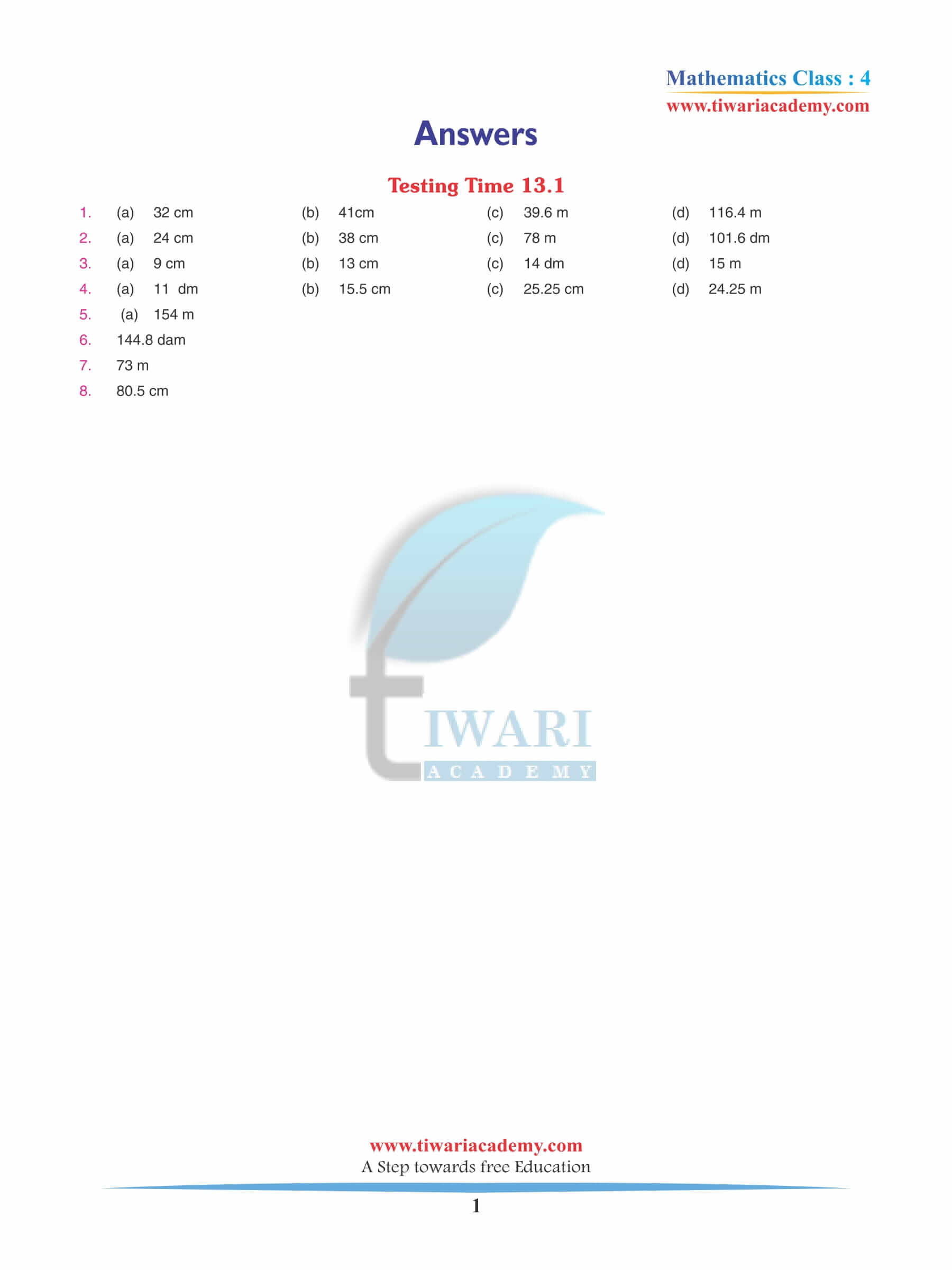 Last Edited: August 14, 2022