NCERT Solutions for Class 5 Hindi Chapter 1 Raakh ki Rassi from NCERT textbook Rimjhim, which is a folktales, all the contents are updated for session 2023-24. 5th grade subject Hindi Language book's solutions chapter 1 all question answers.
Class 5 Hindi Chapter 1 Question Answers and Practice Book
Class 5 Hindi Rimjhim Chapter 1 Raakh ki Rassi Solutions
Class 5 Hindi chapter 1 first part that tells you includes some things that generally indicate you as one's culture. The meaning of culture is massive. It includes all the knowledge, Rules, Sculptures, books, paintings buildings, etc. Such gifts we inherited from are generations old which define our cultural beliefs. These are cultural is a major part of our daily life based on geographic locations.
In 5th Hindi subject chapter 1 RAAKH KI RASSI, You will be able to read about a different region. This region has as diverse a culture as yours. However, you will not learn about diversity in chapter 1 of the Hindi NCERT book of class 5. What you will learn is about a girl. How she helped the innocent boy from Tibet.
| | |
| --- | --- |
| Class: 5 | Hindi |
| Book Name: | Rimjhim |
| Chapter: 1 | Raakh Ki Rassi |
Question Answers of Chapter end Exercises
The story of RAAKH KI RASSI is about the father and Son and girl from the village. It is a folk tale from Tibet. This means this old tale tells about the lifestyle of Tibetan people. This lifestyle also shows their culture. All countries, states, and provinces have their own cultures and folk tales. These tales you will read in the chapters of class 5th Hindi NCERT book.
5th Hindi Subject Chapter 1 Question Answers
And at the end of class 5 Hindi chapter 1 of NCERT, you will find exercises. These exercises comprise some questions that are taken from the story. Some new words and their meanings that you're curiously searching answers for. Do not overwhelm by looking the size of the chapter. As this chapter is divided into two stories and one introduction.
In the second part of the chapter, you will read about a place called Tibet. Which is also called the ceiling of the World. The story will take on the journey of a land far away from your home. But then you must not dwell on the question of "why you need to read this?". Because to understand the culture one should know about the place. The atmosphere and place affect the culture and lifestyle of people. The story from chapter 1 of the Hindi class 5 NCERT book is about people who create such folklore.
Help and Support
Contact us for help, if you are facing any problem to access the contents of Tiwari Academy. We will help you as soon as possible.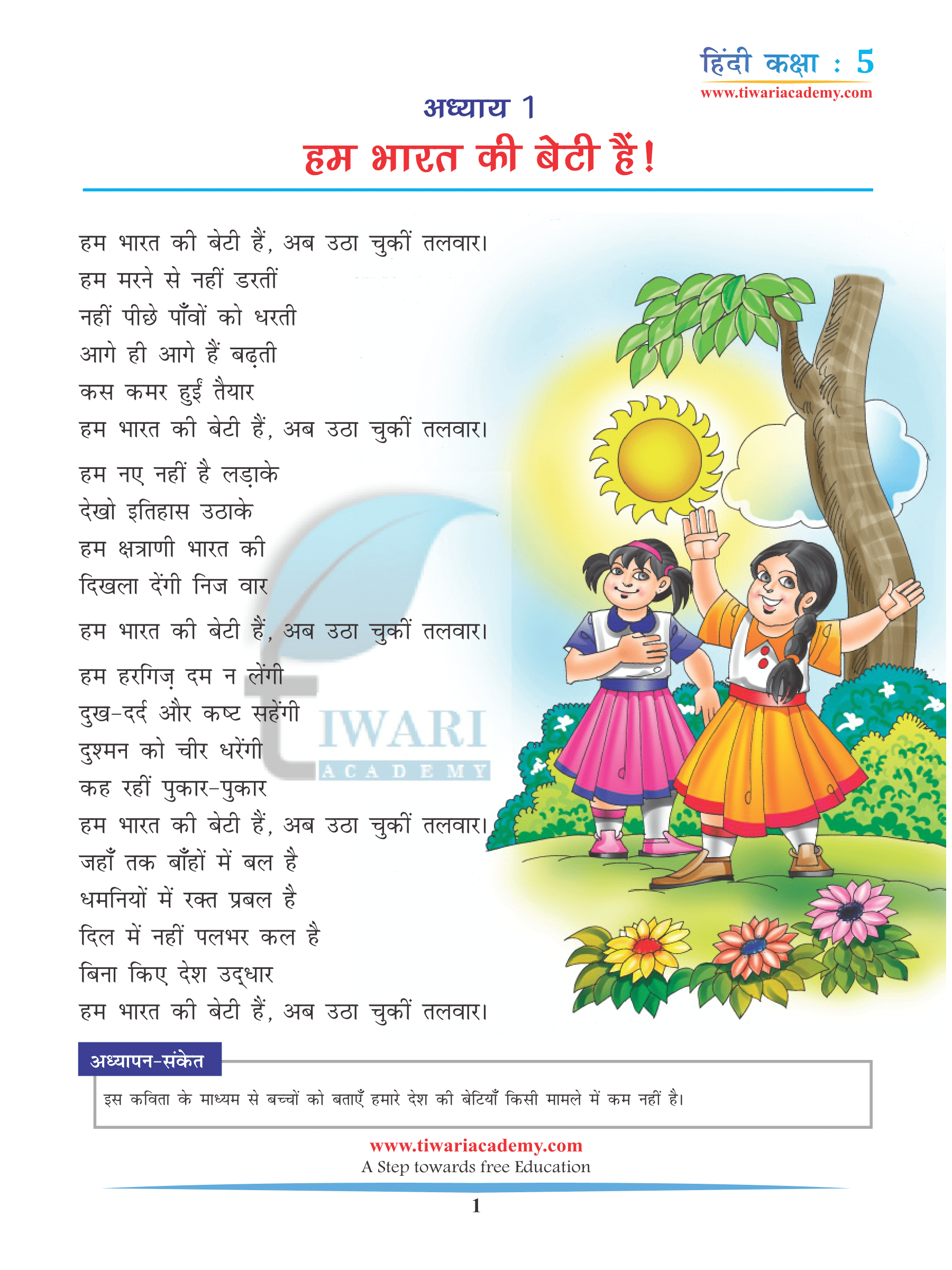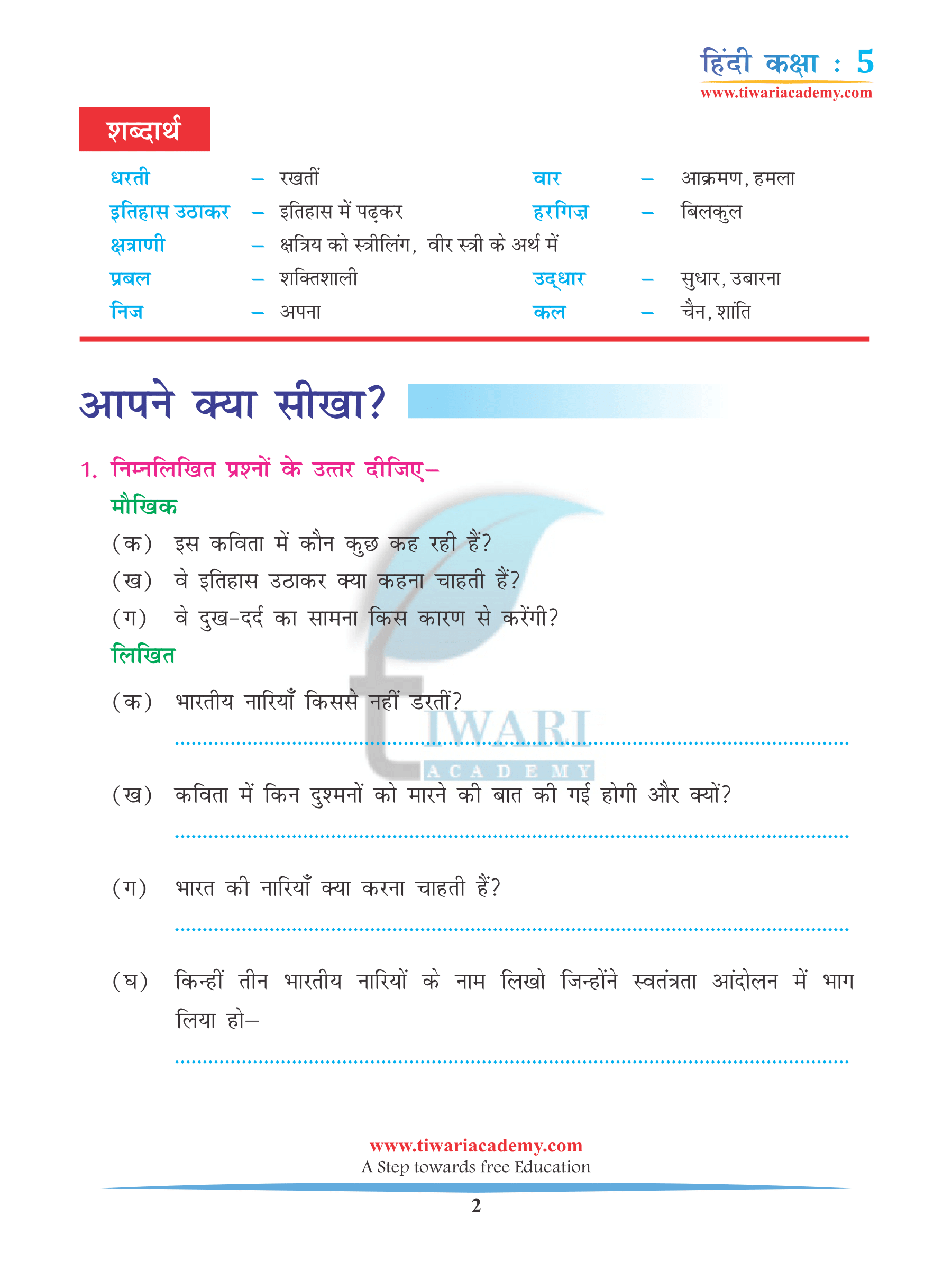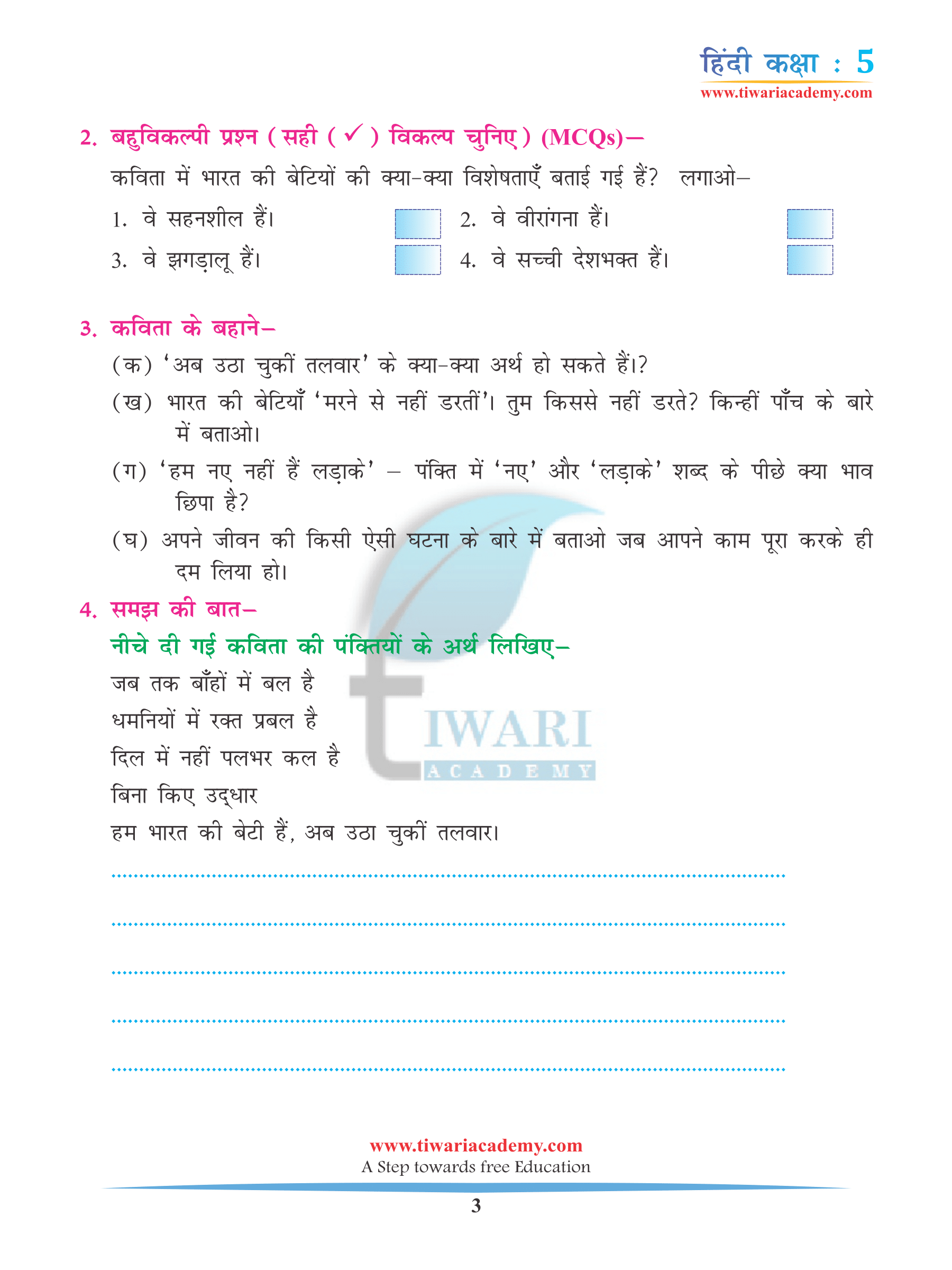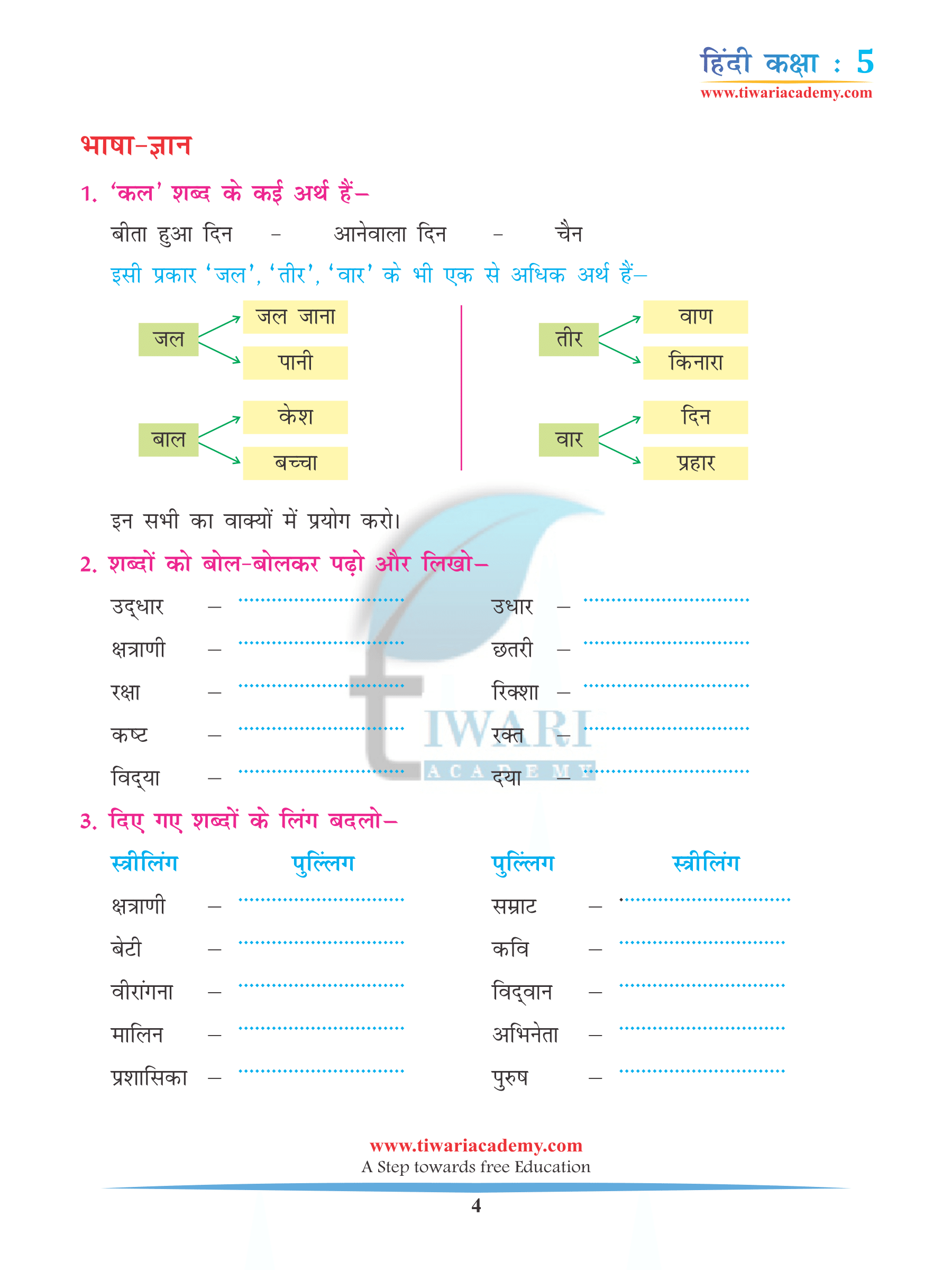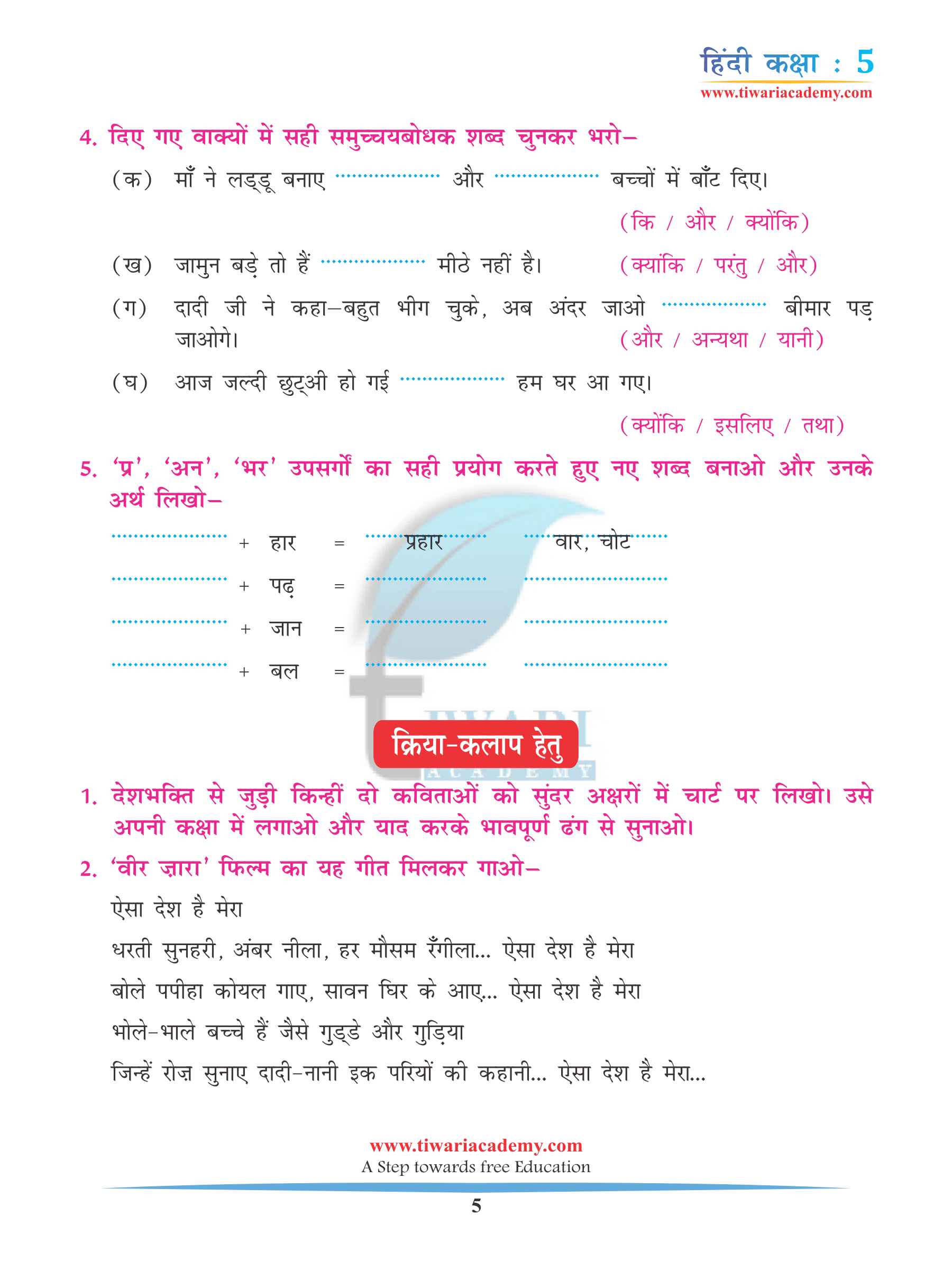 Last Edited: December 20, 2022