NCERT Solutions for Class 5 Hindi Chapter 6 Chitthi Ka Safar. Learn here all the topics of grade 5 Hindi book answers. Contents are updated for academic session 2023-24 for CBSE and UP board.
Class 5 Hindi Chapter 6 Question Answers and Practice Book
Class 5 Hindi Chapter 6 Chitthi ka Safar Solutions
Chitthi ka Safar: Previously you have studied about the mediums of communication. Different mediums help people to get information about their work, family, and friends. The chapter will explain to you the oldest communication medium LETTER. Even now you will see the letter when it comes from other official departments. This is because it is one the best secure way of communication. But do you think writing a letter is as easy as calling someone over the phone? You need to read all the aspects of letter writing in chapter 6 of class 5 Hindi NCERT book to know about it.
| | |
| --- | --- |
| Class: 5 | Hindi |
| Book: | Rimjhim |
| Chapter: 6 | Chitthi Ka Safar |
Question Answers of Chapter end Exercises
The chapter begins with the picture of postcards and the detail of the postcards. This post cards addressed to Gandhiji. This is enough to prove that letter writing is older than the independence of India. This played a huge role for our freedom fighters but that is the story you have to imagine and discuss with your teacher and parents. The chapter is well elaborated as it tells you about the evolution of letter writing. Now, you would be able to witness the postman bringing the letters. History tells us that human trained their pet pigeon to carry the message by air to their loved ones.
Grade 5 Hindi Chapter 6 Question Answers
In class 5 Hindi you must practice writing a letter to different teachers. It is being asked in the examinations too. This makes you well-versed in the format of a letter. But do you ever sent a real letter to someone? What are the things that you need before you drop them in the letterbox? The paragraph will tell you how the actual letter looks before you sent it. How little changes in the address line or the ticket might change the destination. To practice, what you know now you will be asked several questions in the exercise part. Along with it, there will several new words that you will read and its meaning are given in the end.
Free NCERT Solutions App for Class 5
Download NCERT Solution App powered by Tiwari Academy for Hindi Medium and English Medium solutions. All the contents on Tiwari Academy website as well as on app are free to use. If you are facing any problem, please contact us for help. We will help you at our level best.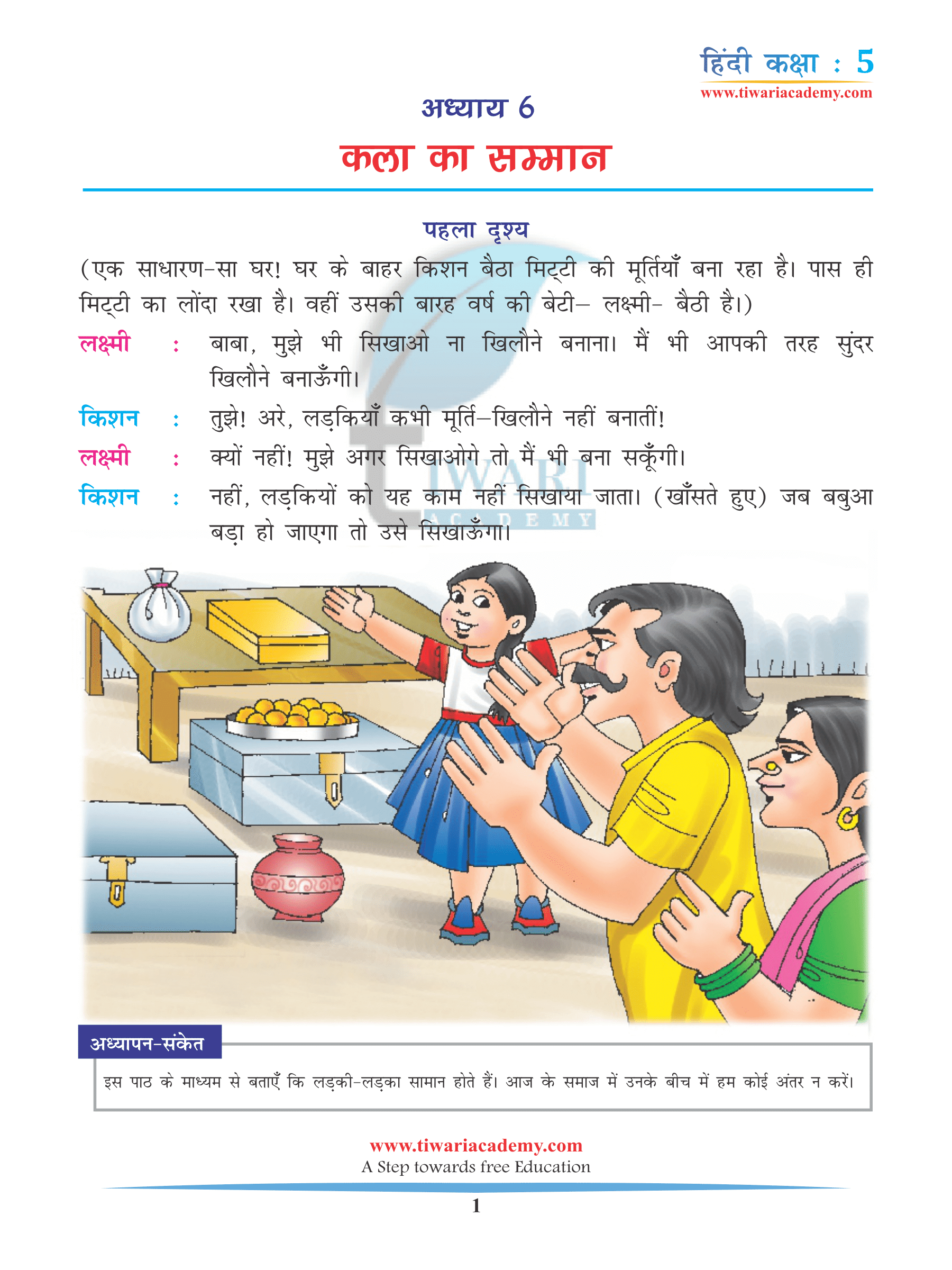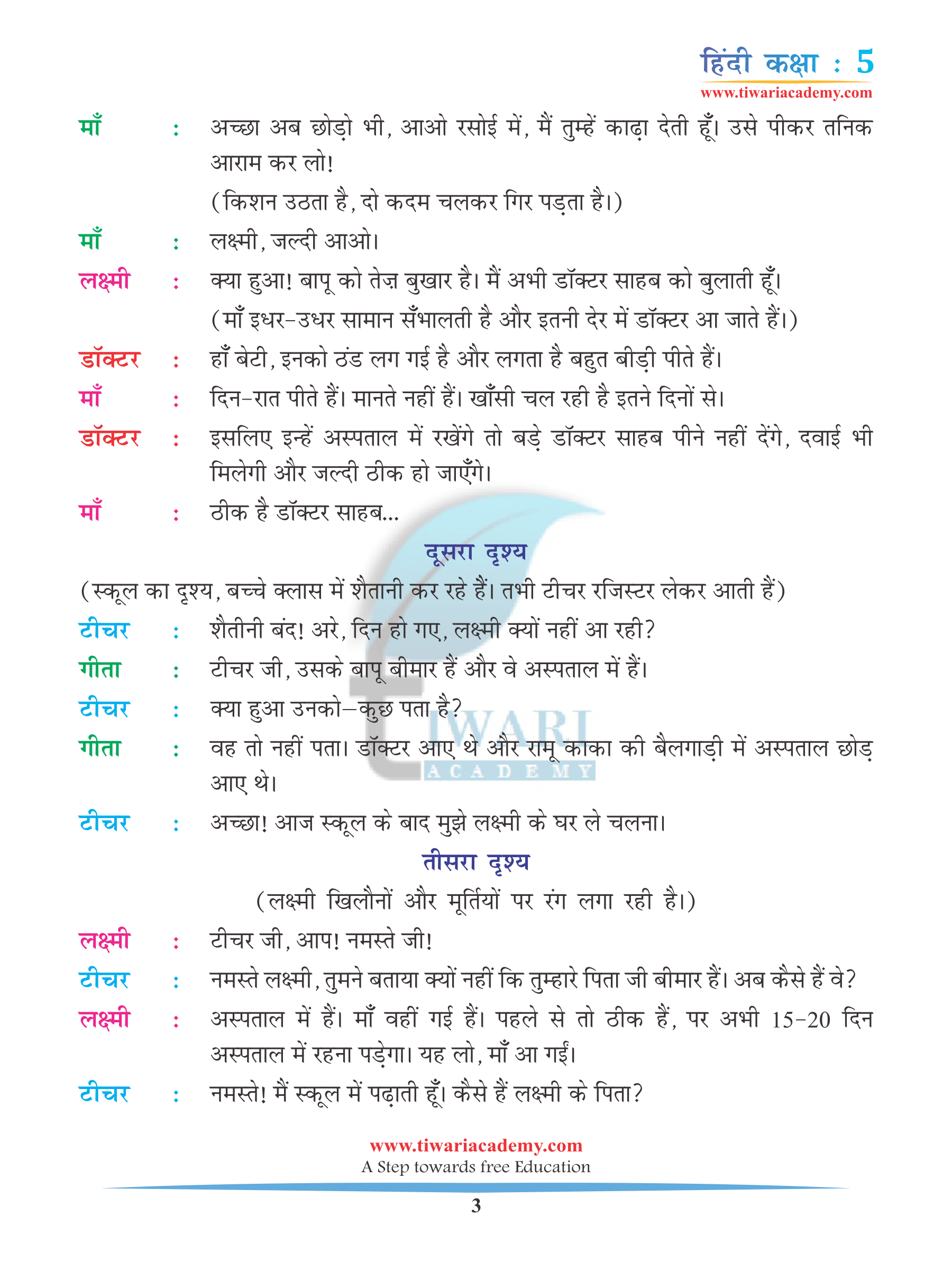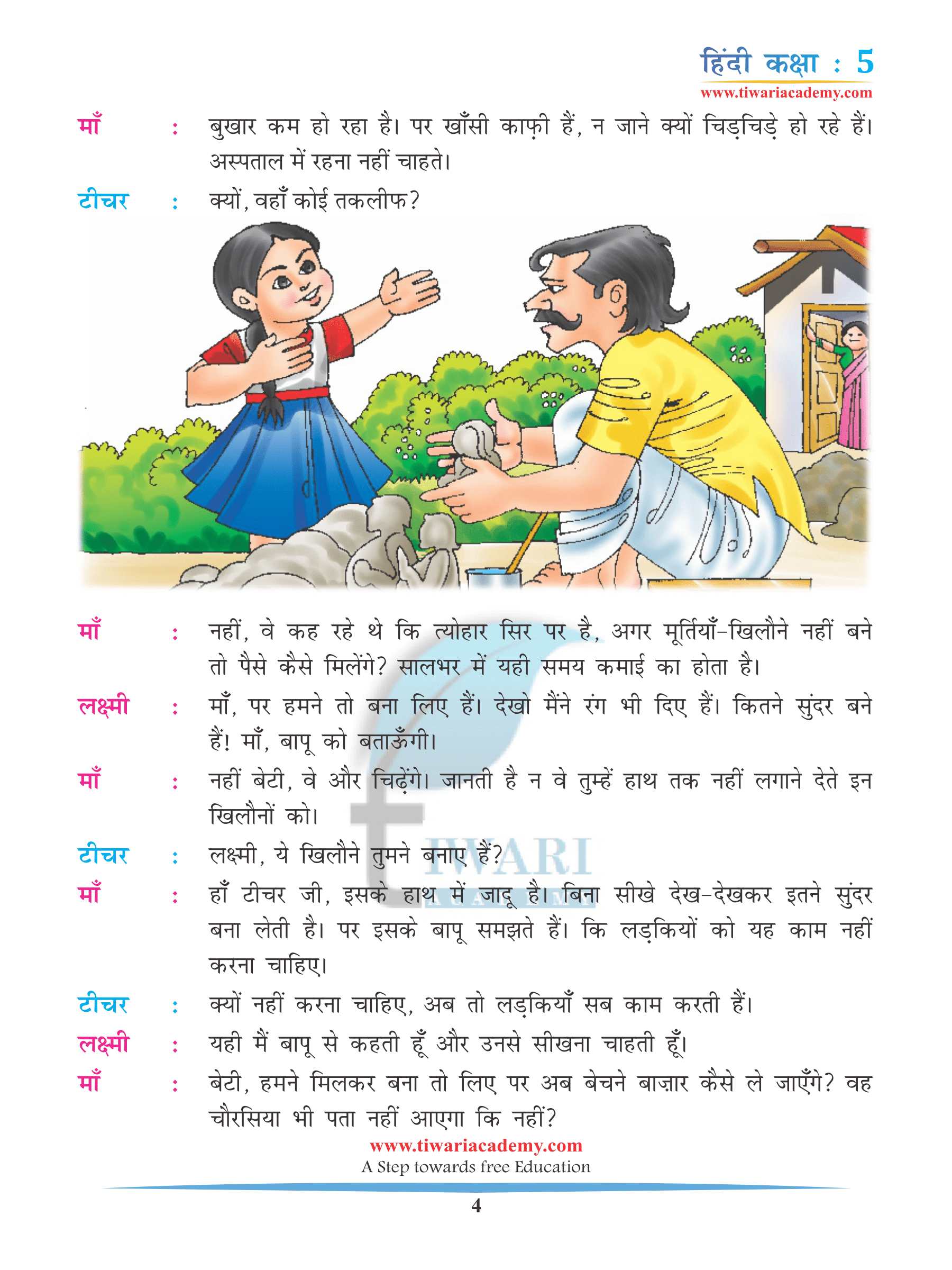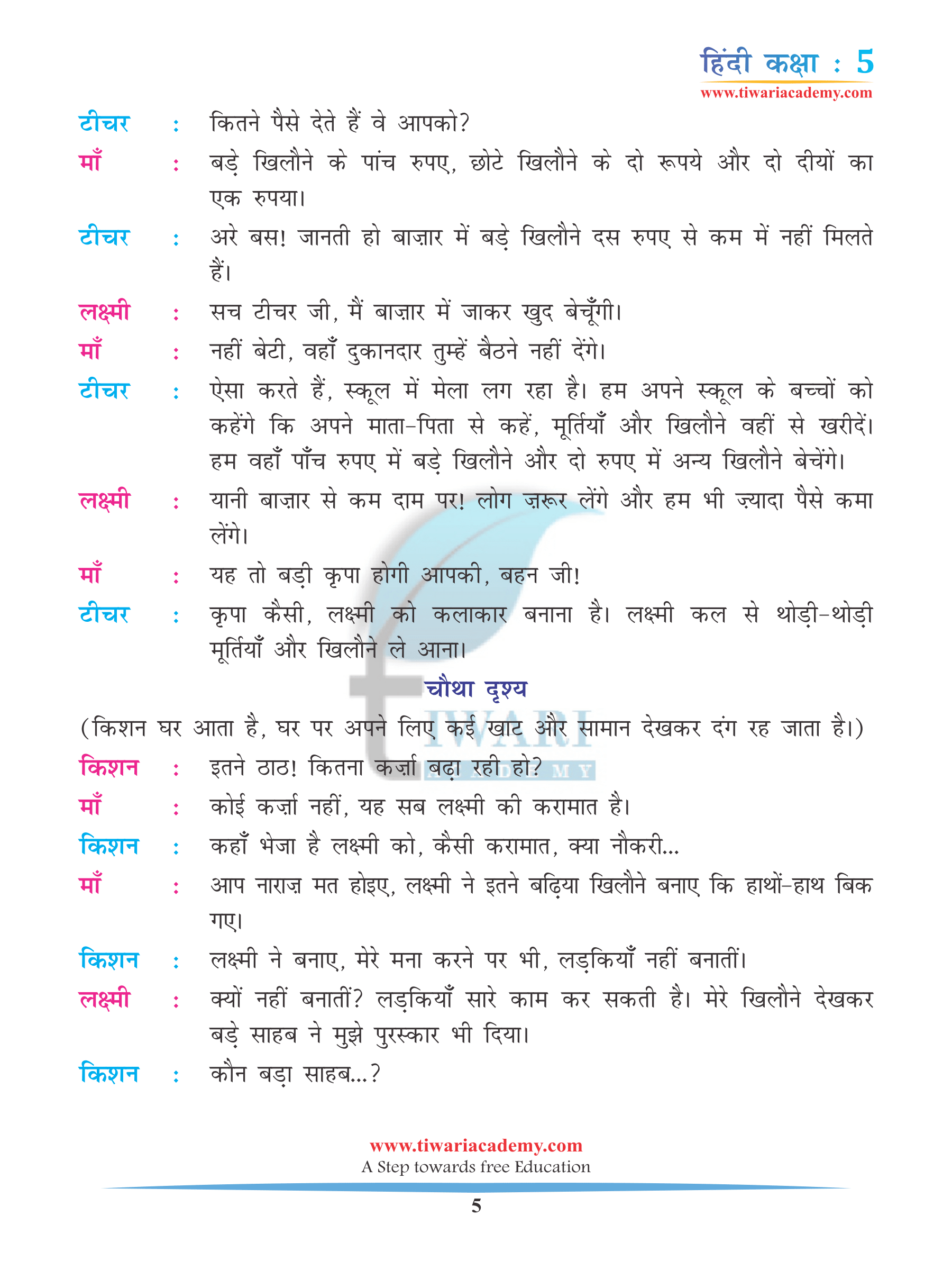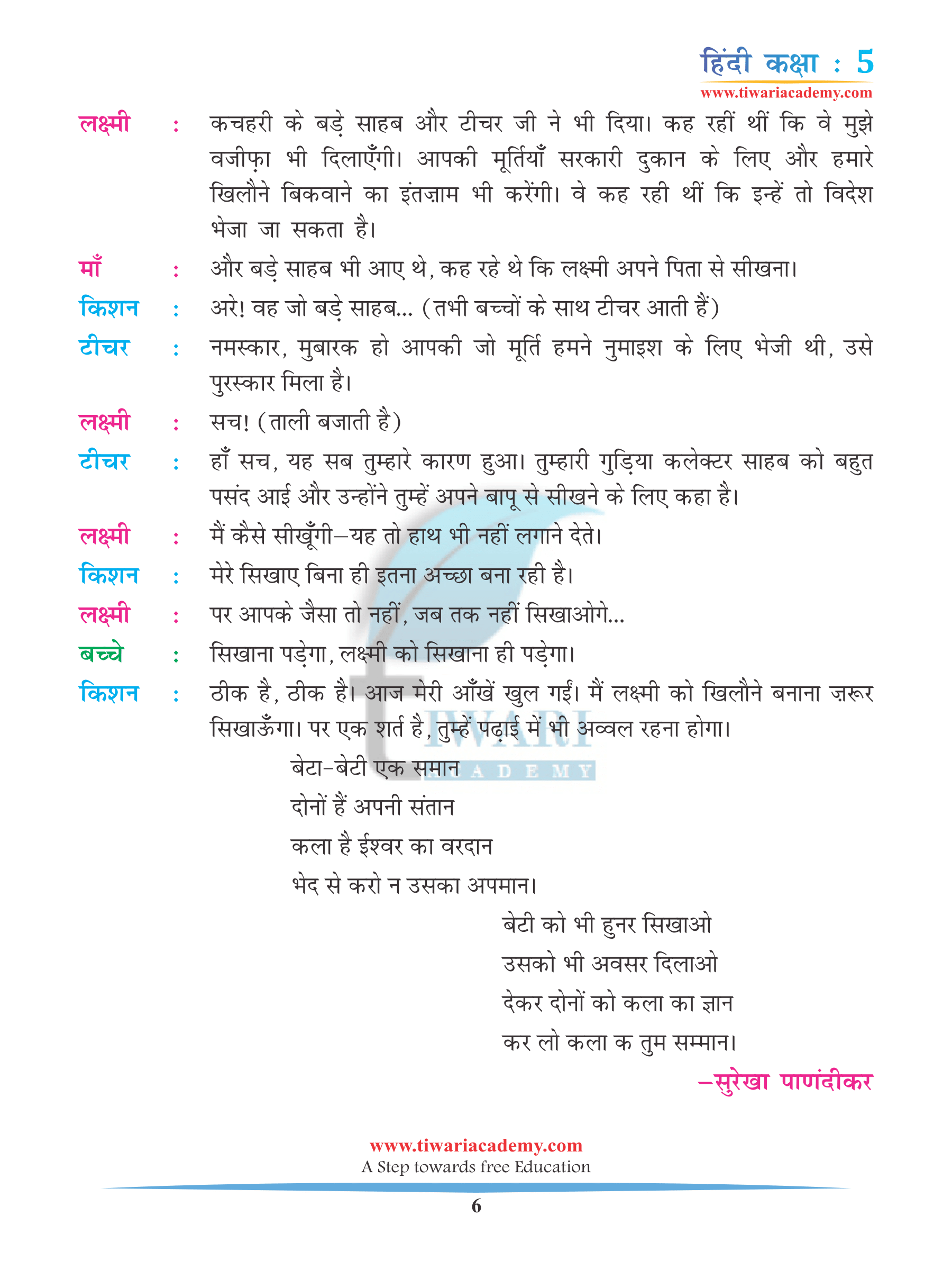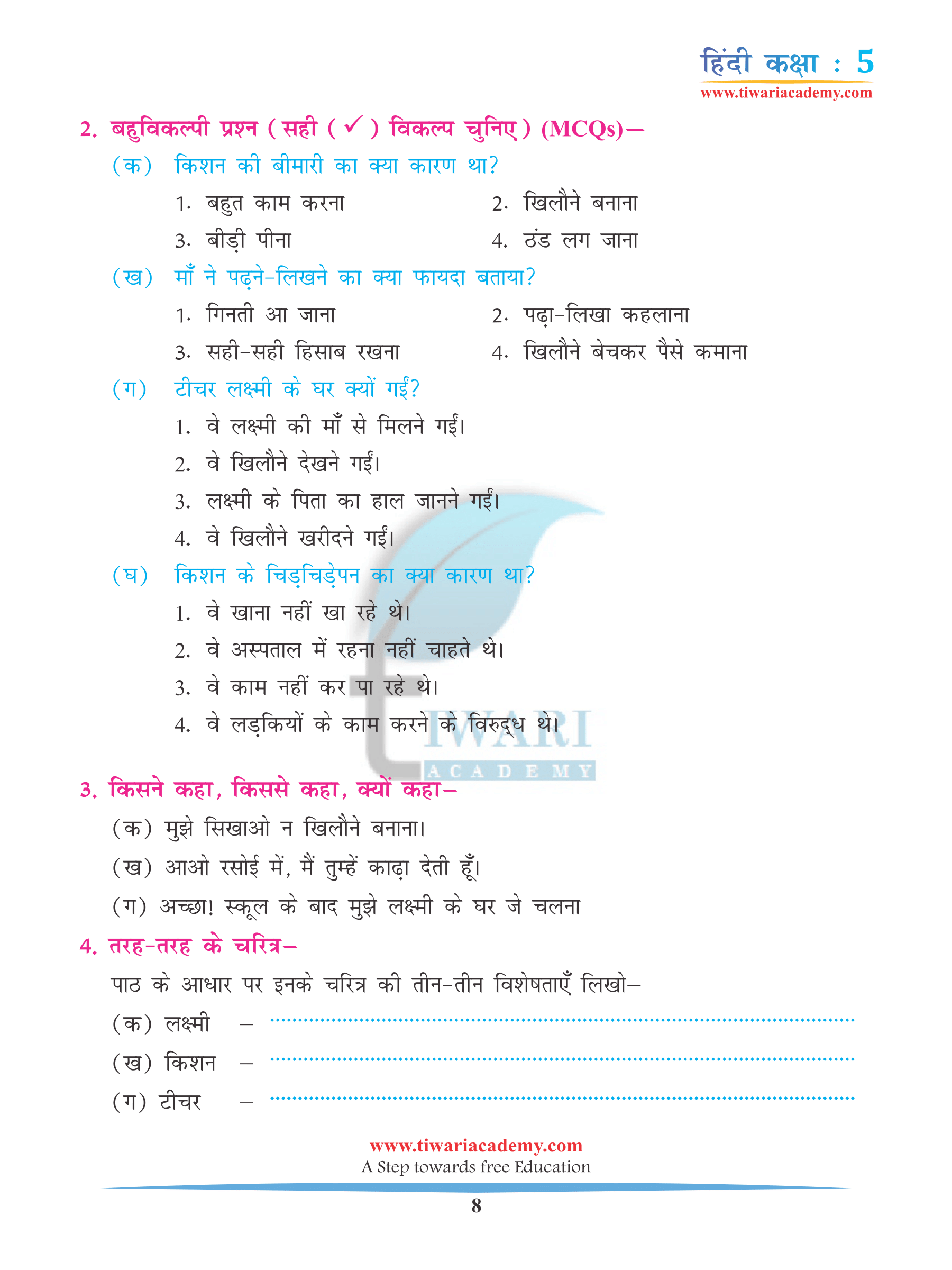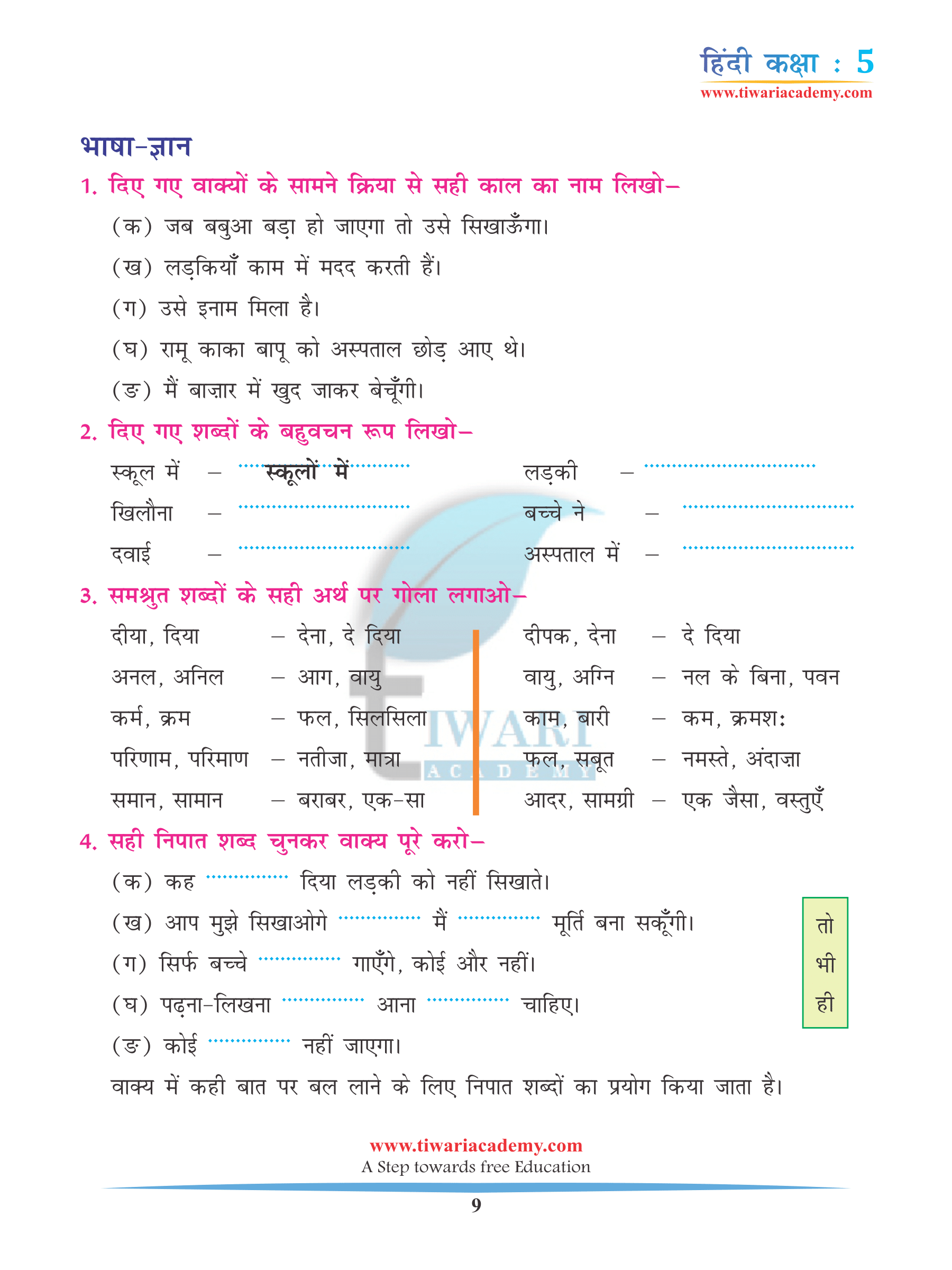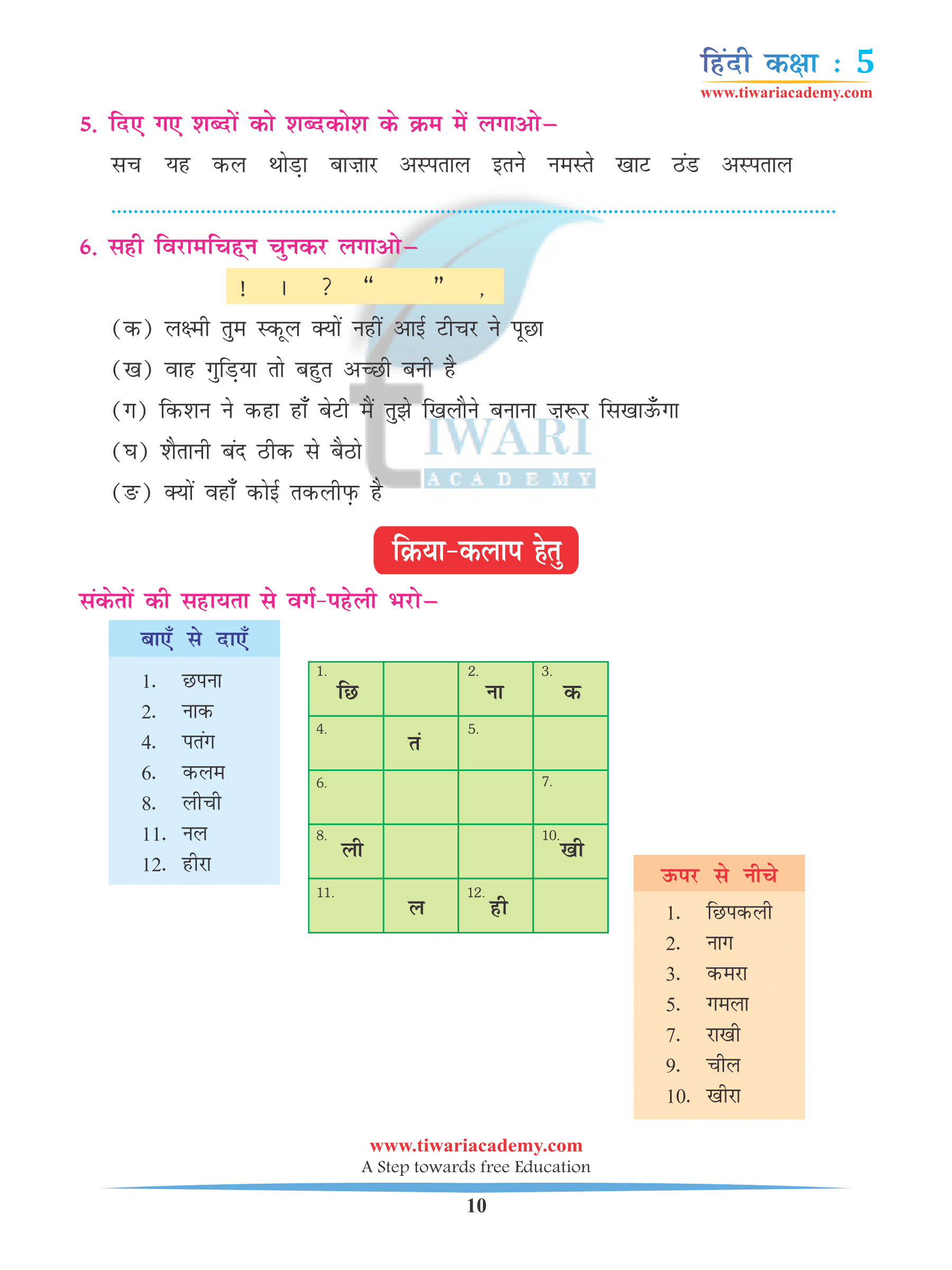 Last Edited: December 20, 2022