NCERT Solutions for Class 5 Hindi Chapter 3 Khilaunevala. Student can get help here for the sample question-answers given at the end of 5th Hindi Book Rimjhim chapter 3. Answers are written in simplified format so that each student can understand easily.
Class 5 Hindi Chapter 3 Question Answers and Practice Book
CBSE Class 5 Hindi Chapter 3 Khilaunevala Solutions
Khilonewala: There are many renowned writers in Hindi literature and Premchand is among them. He has written many stories. However, the characters of the story always show morality. In chapter 3 of the Hindi NCERT book of class 5, you will read the story and poem. The story EIDGAAH is the short version taken from the real Novel. By class 5, you already know about the importance of the EID festivals as you have written many paragraphs on it. Before beginning the story EIDGAAH you will read the poem KHILONEWALA by author Subhadra Kumari Jain. As you will read Hindi literature you will read many poems written by her.
| | |
| --- | --- |
| Class: 5 | Hindi |
| Textbook: | Rimjhim |
| Chapter: 3 | Khilaunewala |
Question Answers of Chapter end Exercises
The chapter 3 of Class 5 Hindi is divided into 3 parts. KHILONEWALA, EIDGAAH, and an article about how to prepare HawaaiChhatri (parachute). In the poem, you will read about the desire of a child after seeing the toy vendor. Though the beauty of toys attracts him a lot then he says he wants to buy a bow and arrow. By this, the Poet signifies the act of Lord Rama. Like him, the child wishes to be the protector. In the story EIDGAAH, Hamid showcases his bright nature despite having less money. He truly understood the meaning of gifting and celebration.
Grade 5 Hindi Question Answers
EIDGAAH is among the classic tale of Hindi literature that shows that happiness is not dependent on money. Premchand successfully described the village attractions and temptations here. Along with the wisdom a child has at such an age. The story is well elaborated and gripping for the students. This makes the exercise questions much easy to solve. As per the examinations perspective chapter 3, Eidgaah of class 5 NCERT book is important. If you have timely finished the story you would be able to read the instructions to play with the HAWAAICHHATRI aka the parachute.
Class 5 All Subjects App
Download free app powered by Tiwari Academy for all subjects free of cost. Class 5 all subjects are given here with all answers and grammar books also. Hindi and English grammar books with examples are also available in Tiwari Academy App.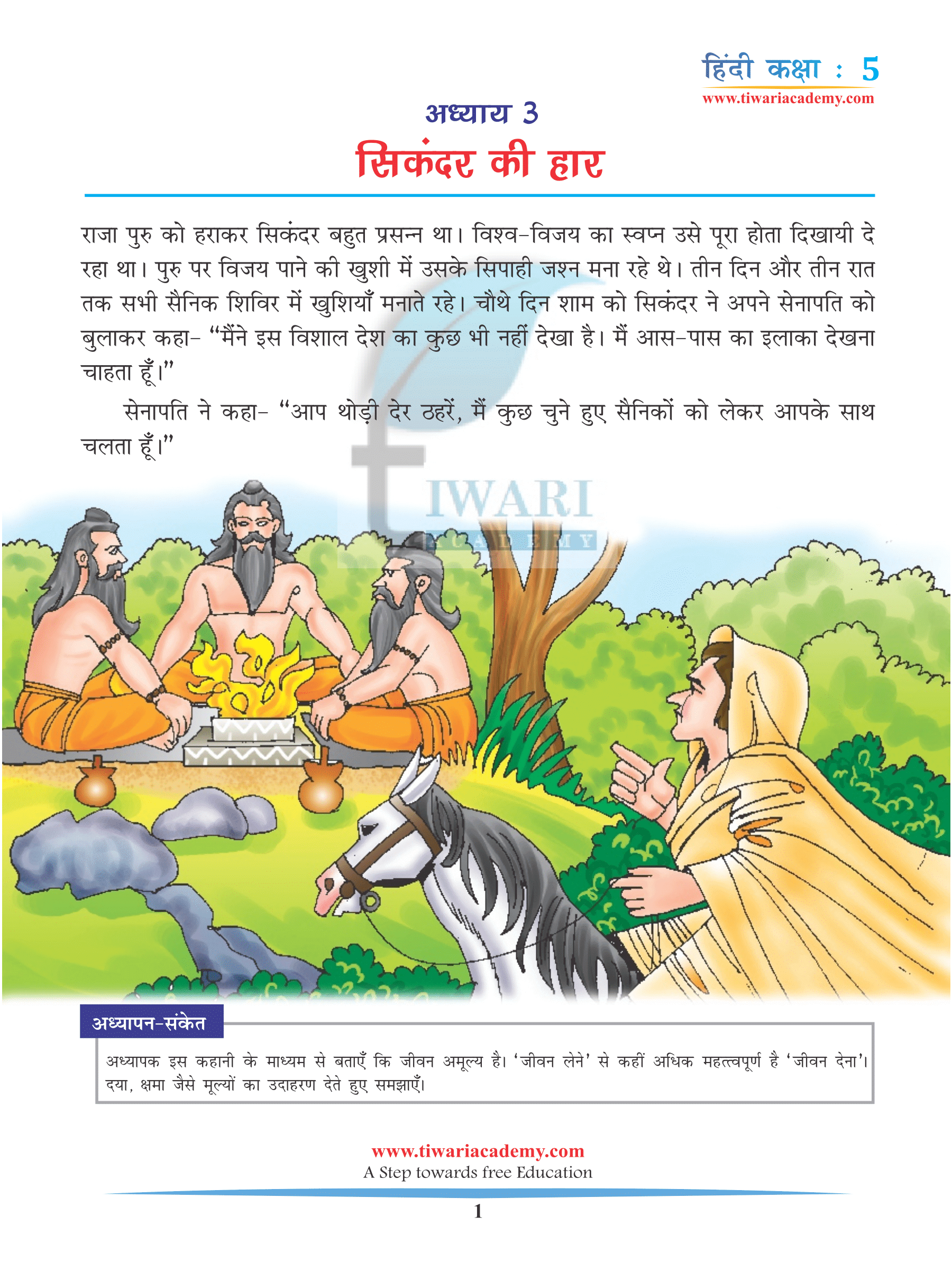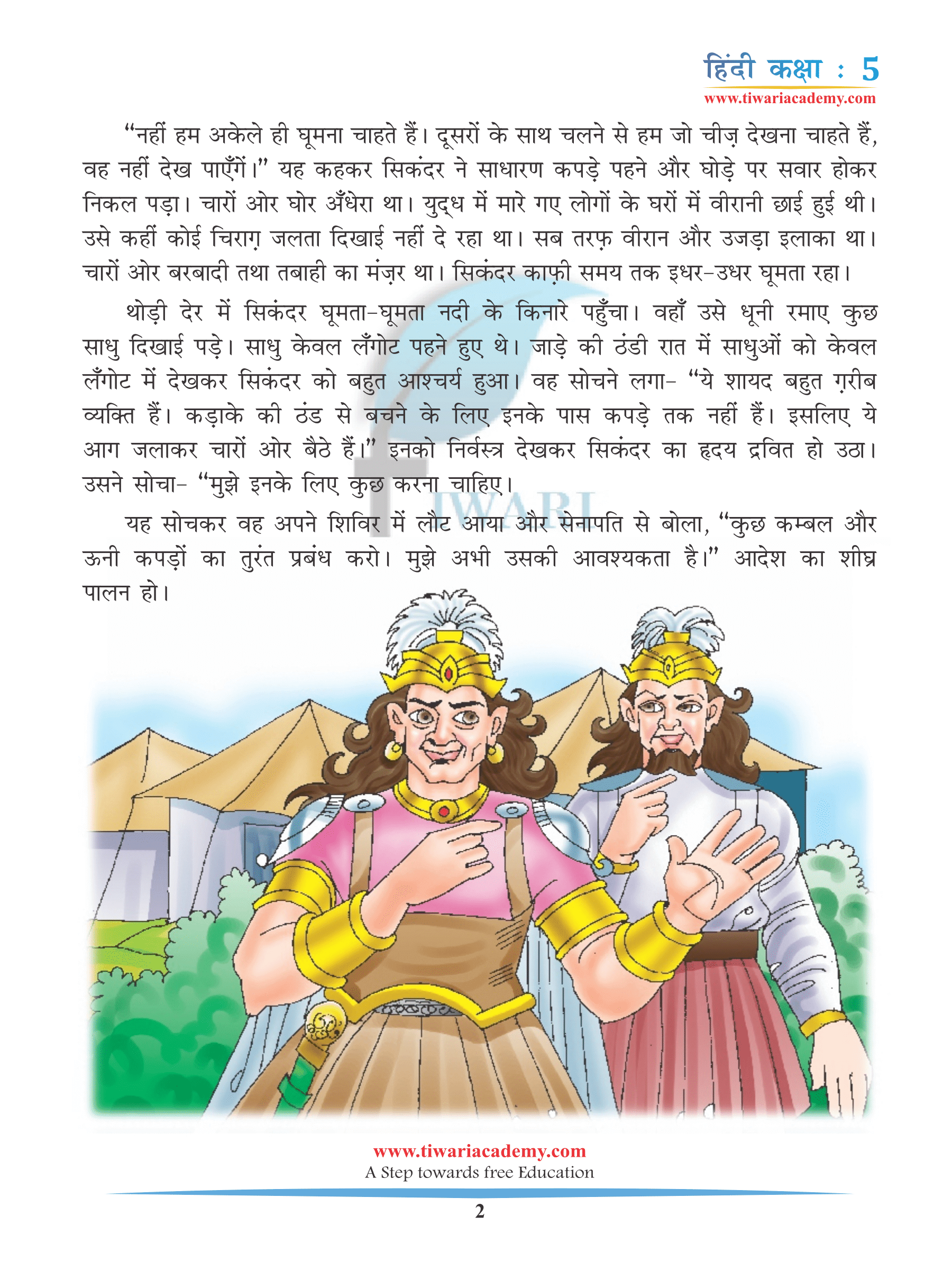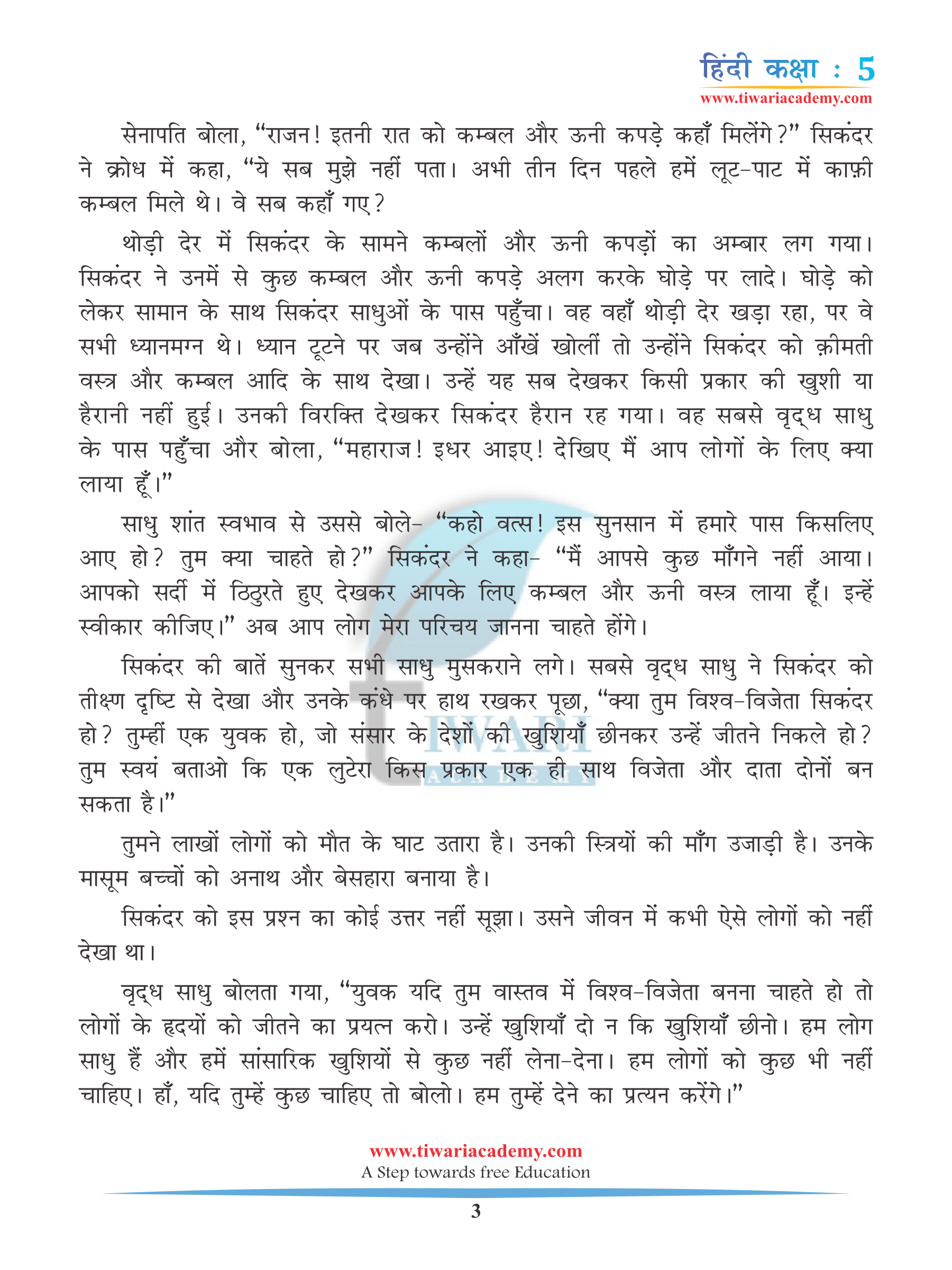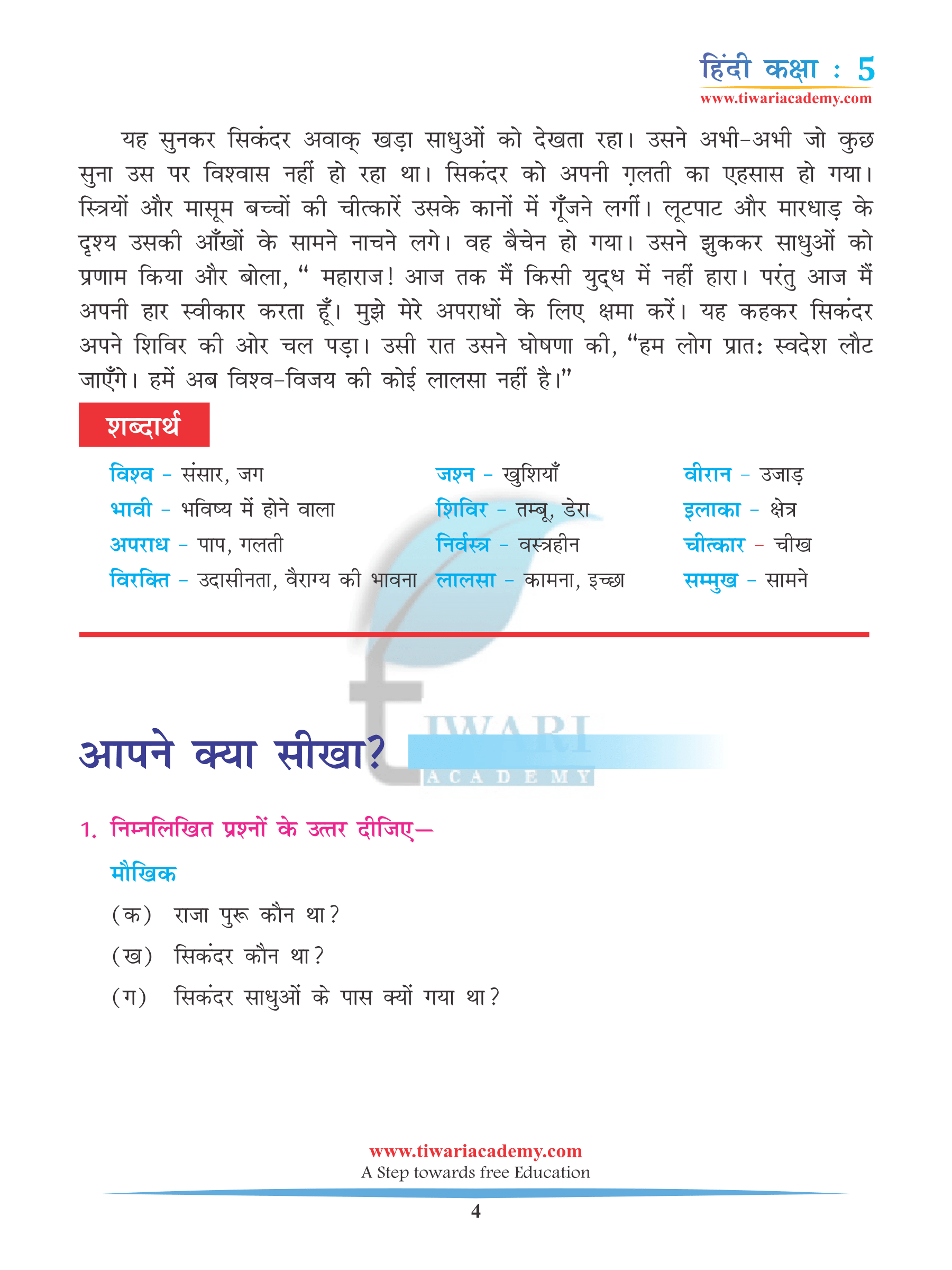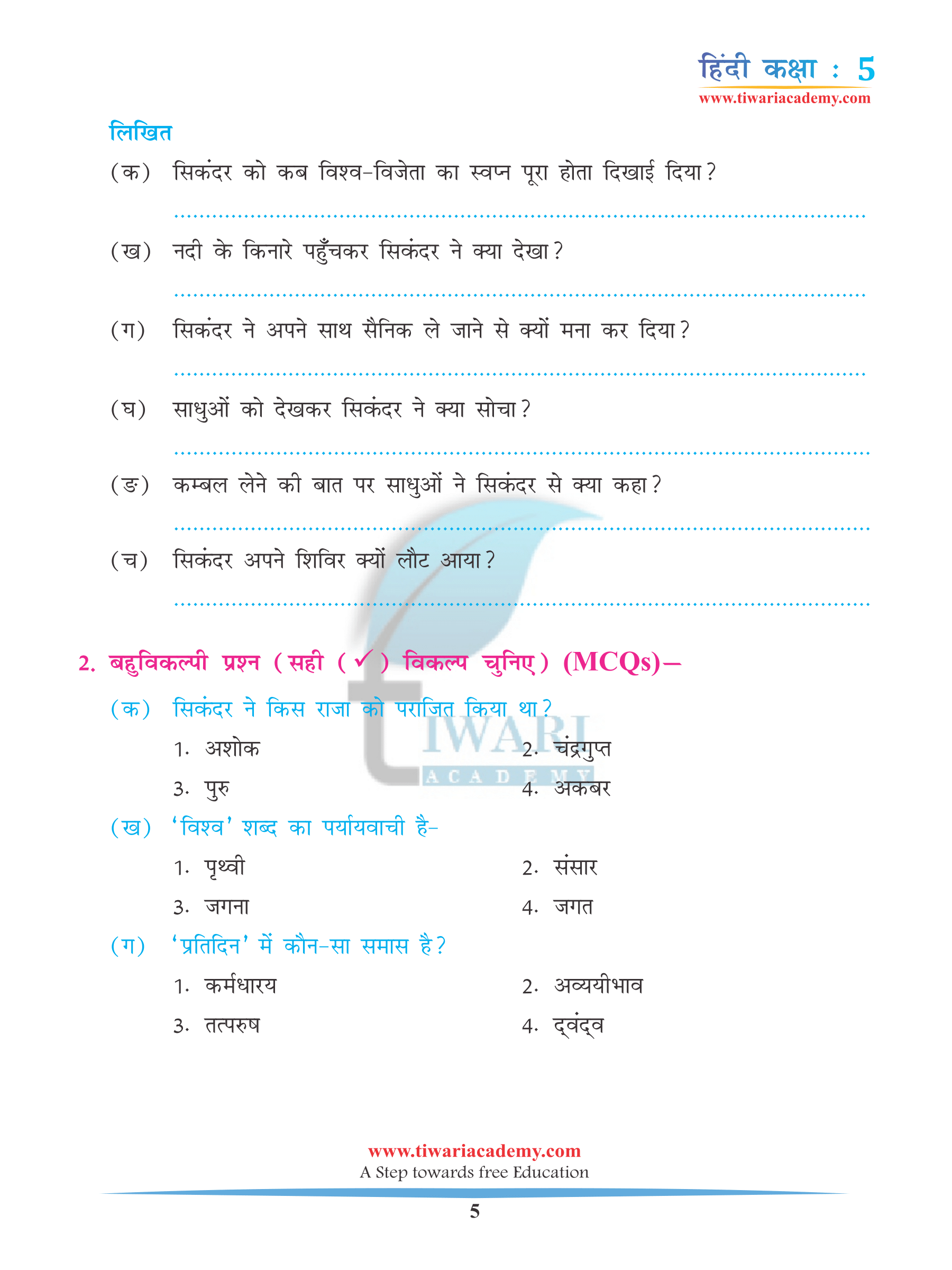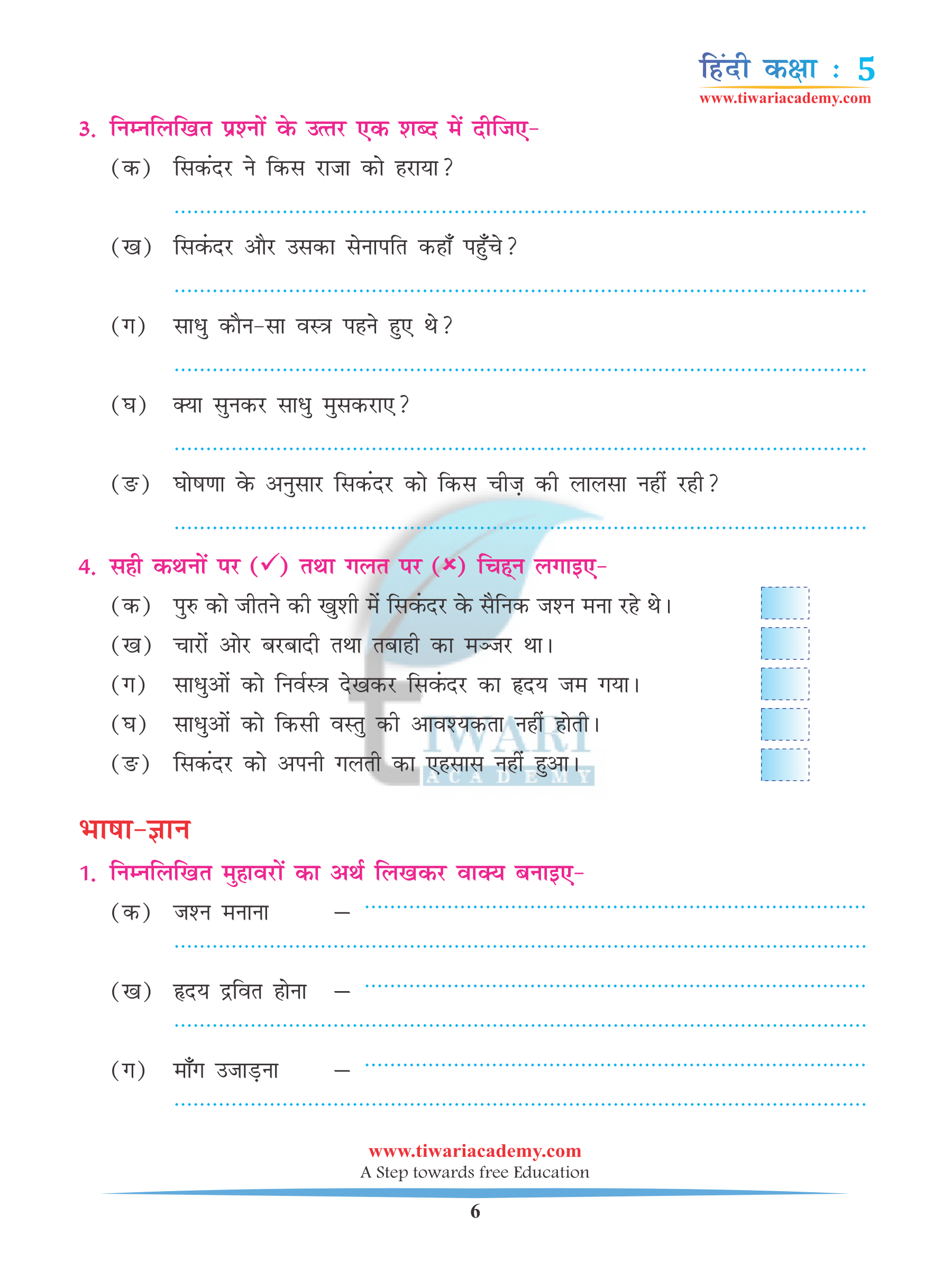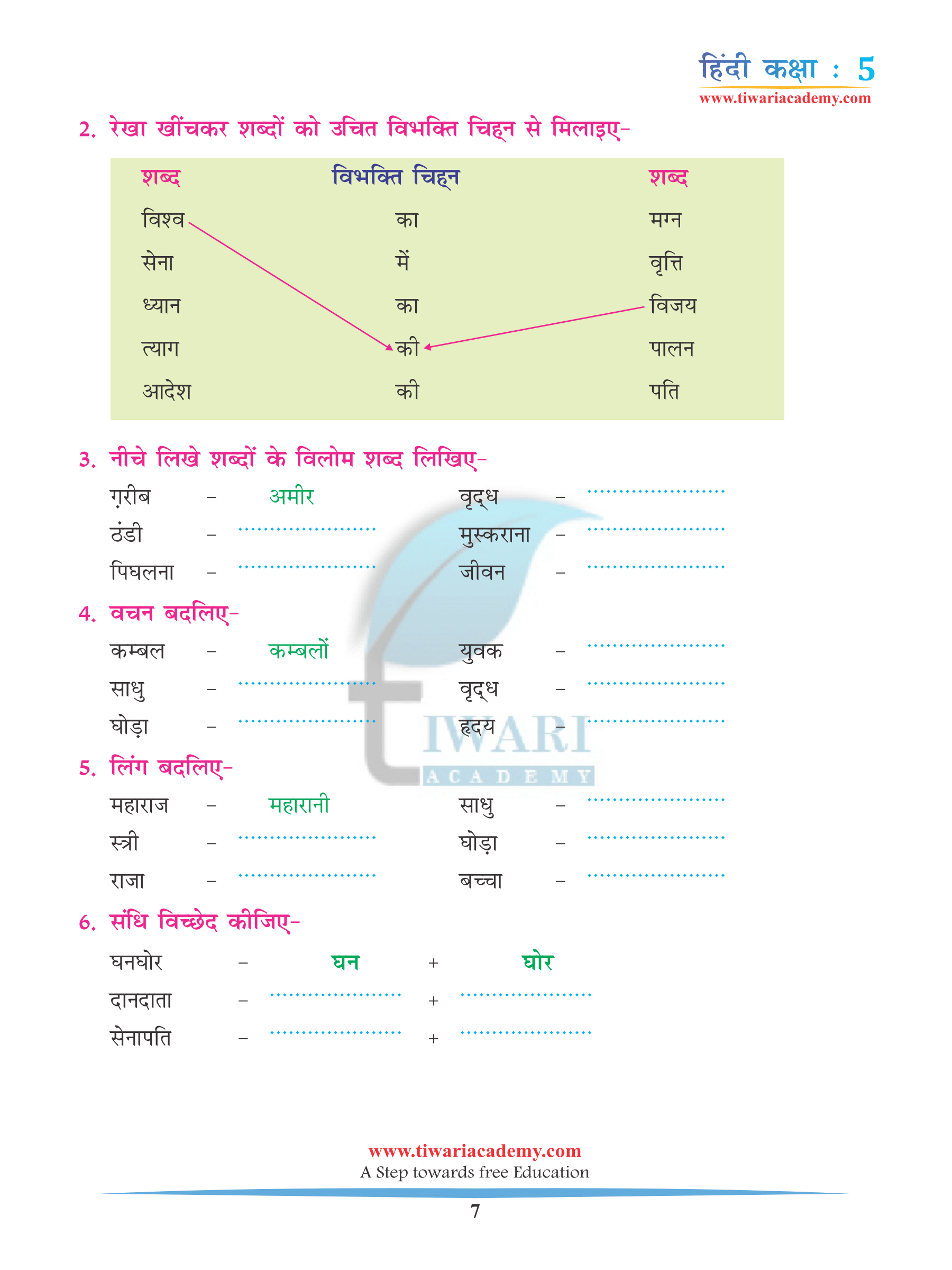 Last Edited: December 20, 2022