Free and updated NCERT Solutions for Class 5 Hindi Chapter 18 Chunauti Himalay Ki from NCERT Hindi Textbook. Learn here about the difficulties, when Jawaharlal decide to travel to Amarnath. Questions and answers are given in simple sentences. All answers are as per the latest CBSE syllabus 2023-24.
Class 5 Hindi Chapter 18 Question Answers and Practice Book
Class 5 Hindi Chapter 18 Chunautiyan Himalay ki Solutions
The story of Class 5 Hindi NCERT Chunauti Himalay Ki is a tale of courage and determination. It tells the story of a person, named Jawaharlal, who moves for Amarnath high in the Himalayas. Despite the odds stacked against him, Jawaharlal perseveres, determined to prove to the courage that anything is possible with hard work and dedication. Along the way, he learns valuable lessons about the importance of friendship, teamwork, and the power of believing in yourself. The story serves as an inspiring reminder that no matter how daunting the task, with the right attitude and determination, anything is possible.
| | |
| --- | --- |
| Class: 5 | Hindi |
| Textbook: | Rimjhim |
| Chapter: 18 | Chunauti Himalay Ki |
Question Answers of Chapter 18 Exercises
Jawaharlal was not succeed in his mission of Chunauti Himalay Ki, because he is unable to convince the people of his village to accept the changes he has proposed. He thought that the way is dangerous to go further. He is unable to explain his ideas effectively and the people of the village are unwilling to accept them. Despite his best efforts, Jawaharlal and his team were tired and tired.
Grade 5 Hindi Chapter 18 Question Answers
The beauty of the Himalayas is unparalleled. From its majestic snow covered peaks to its serene, lush valleys, the Himalayas are one of the most beautiful and awe-inspiring places in the world. To enjoy these beauty, Jawaharlal planned to go to Amarnath in Himalays. The region's diverse landscapes create a stunning visual contrast, from the jagged ridgelines of the mountains to the rolling hills of the subcontinent. The way was full of adventure and natural beauty. The Himalayas are also home to a wide variety of wildlife and flora, making it a haven for outdoor adventurers.
Download CBSE Solutions App for Class 5 All Subjects
Get here the best and simplified NCERT Solutions App free for class 5 all subjects. Contents are in updated format for academic session 2023-24. Hindi medium along with English medium contents are available for all classes.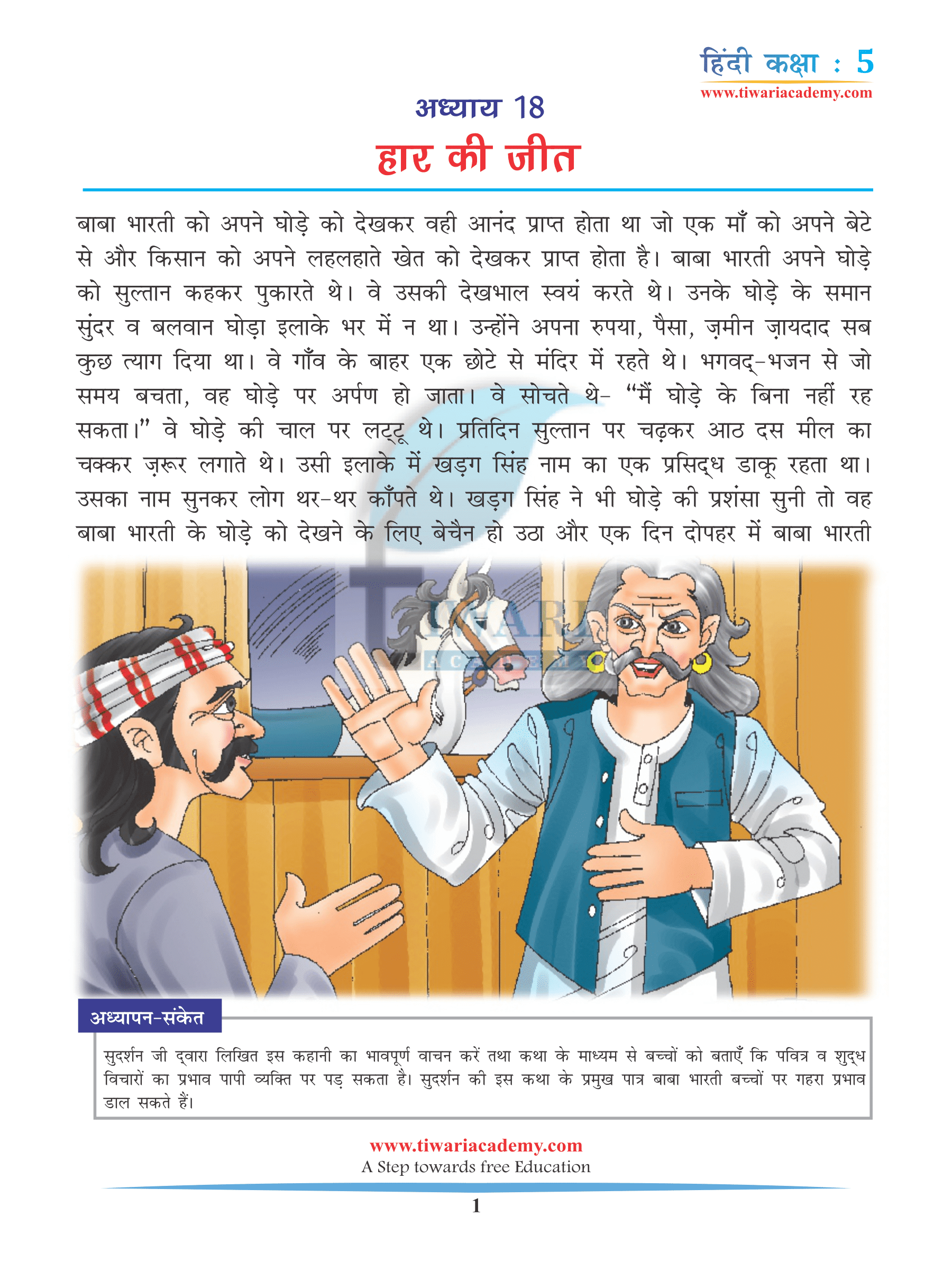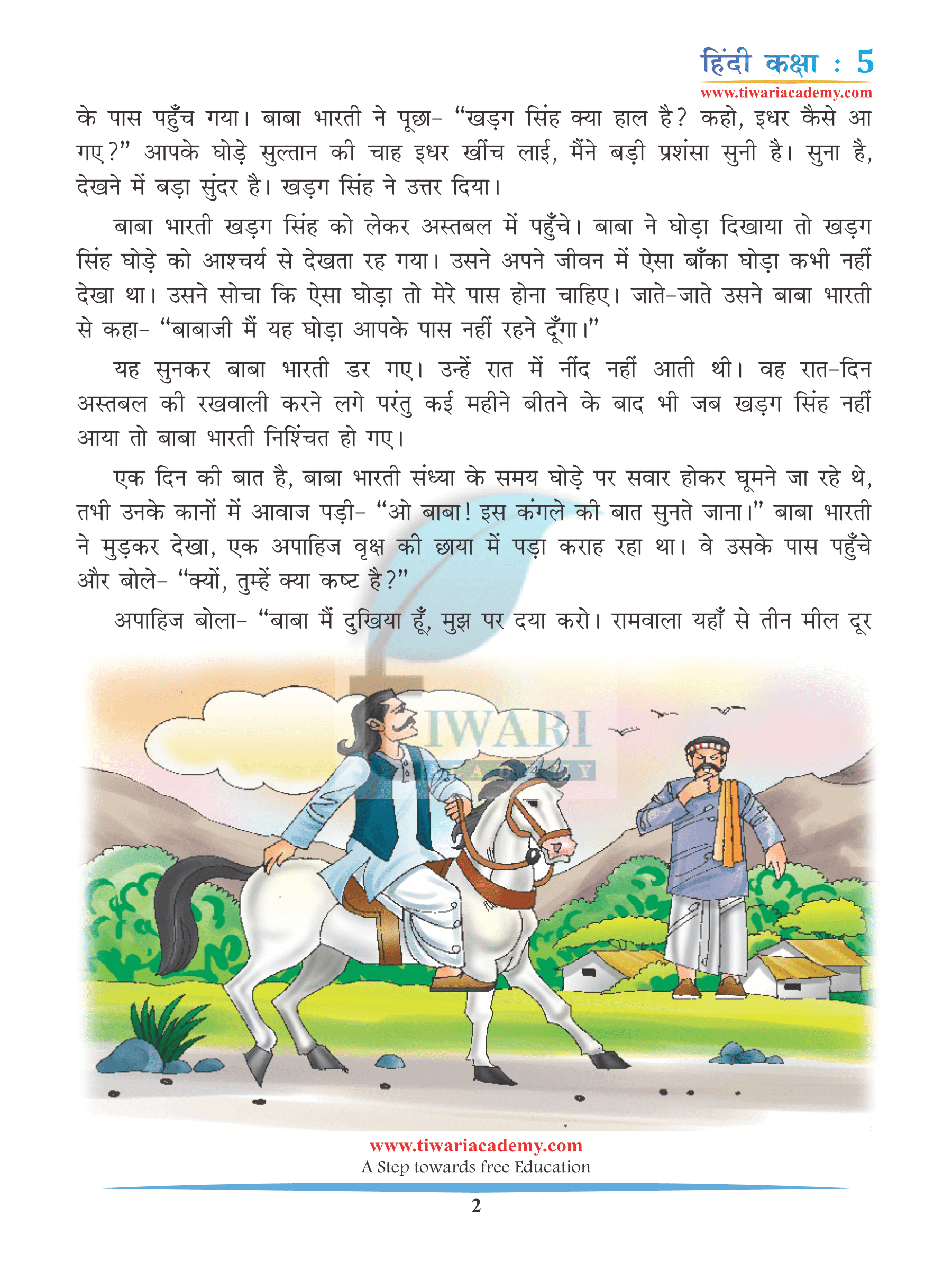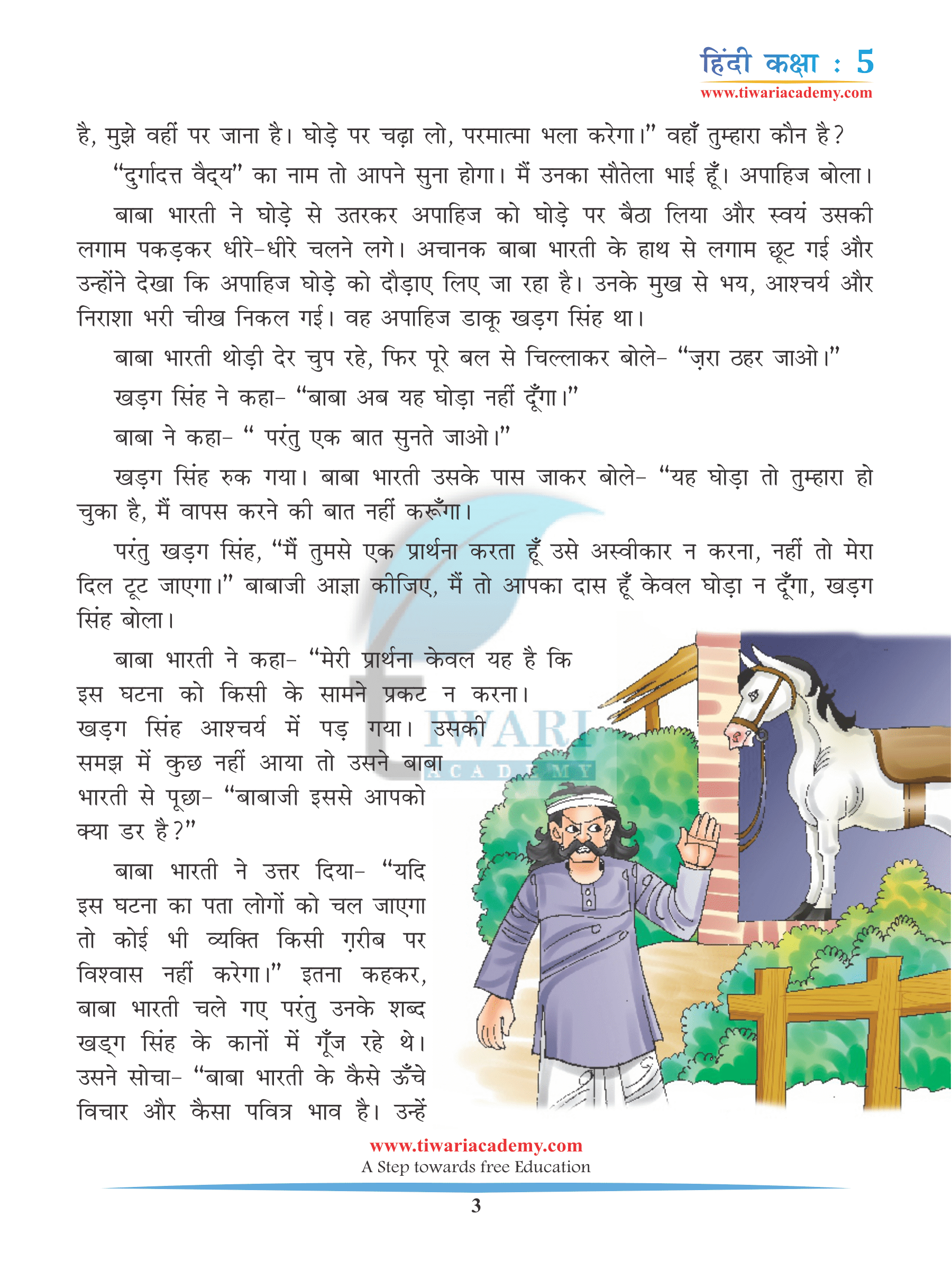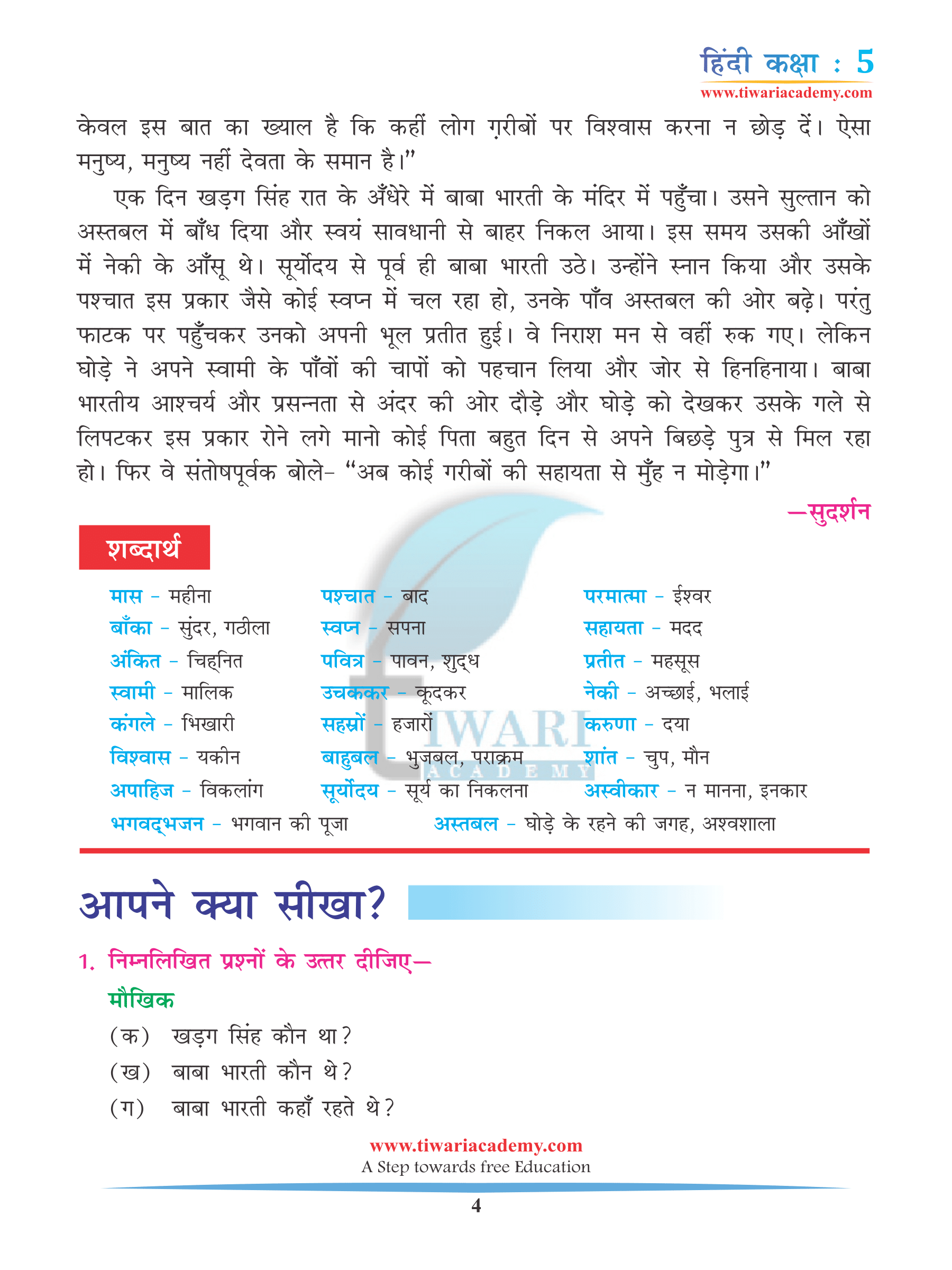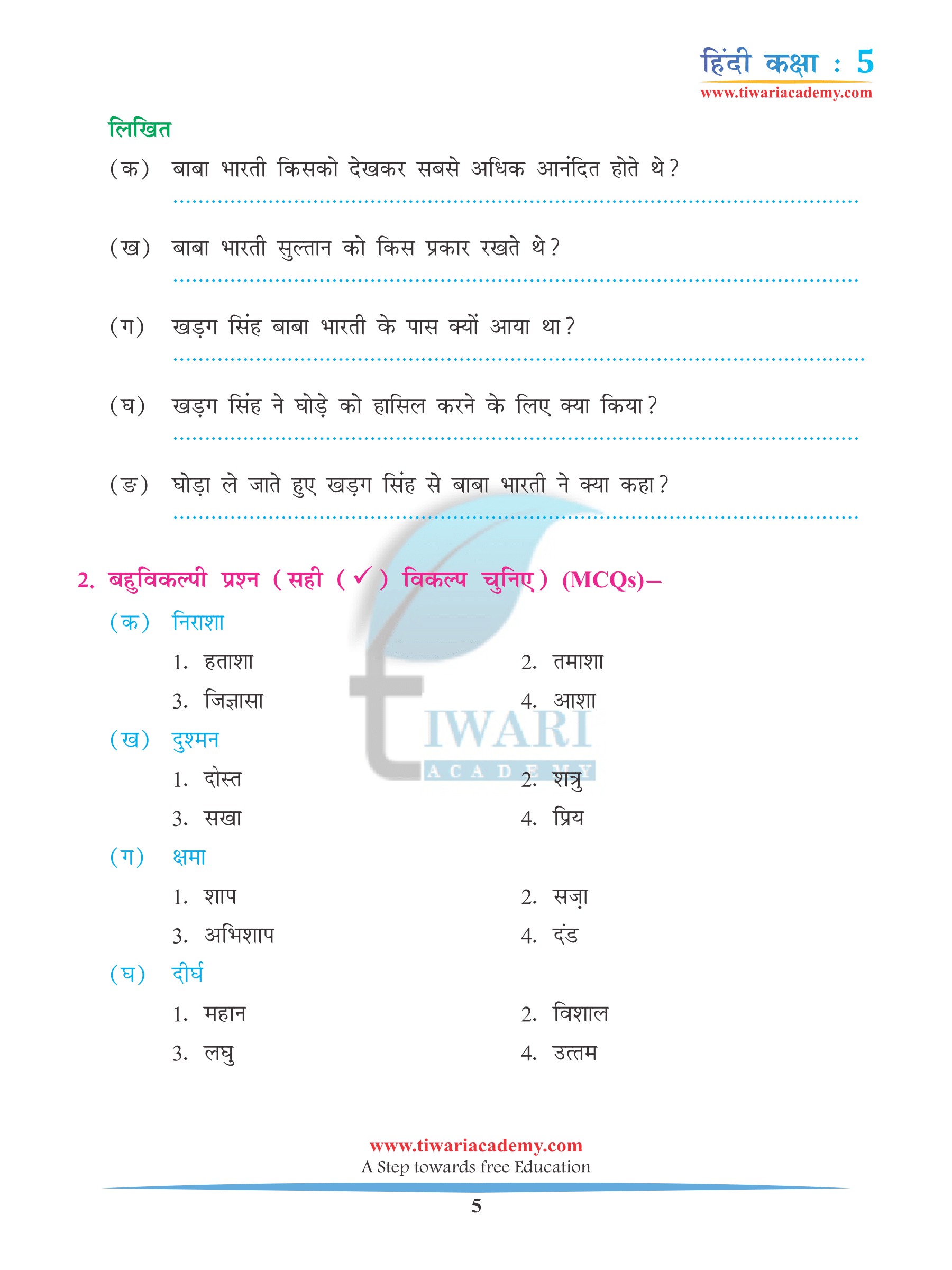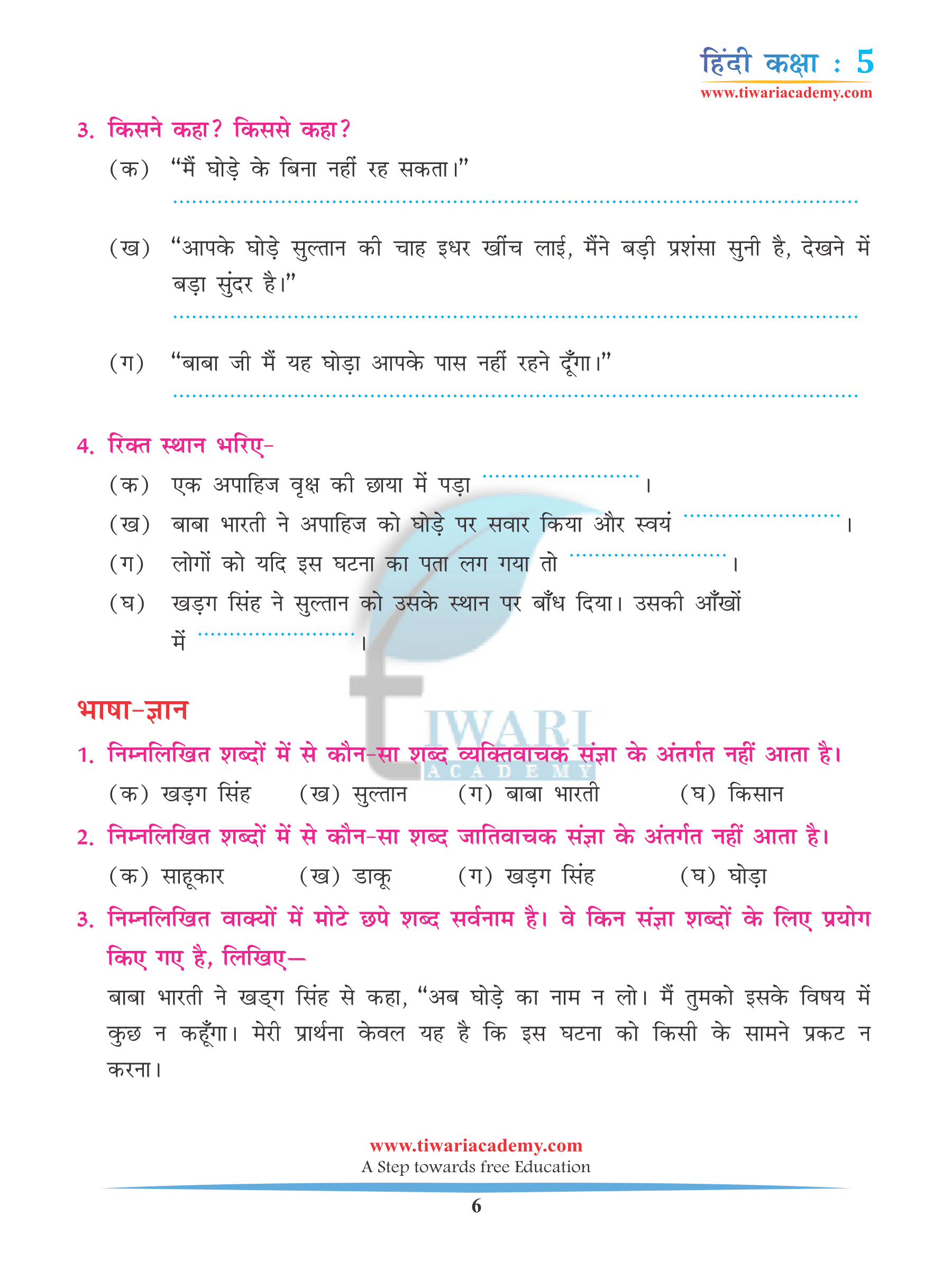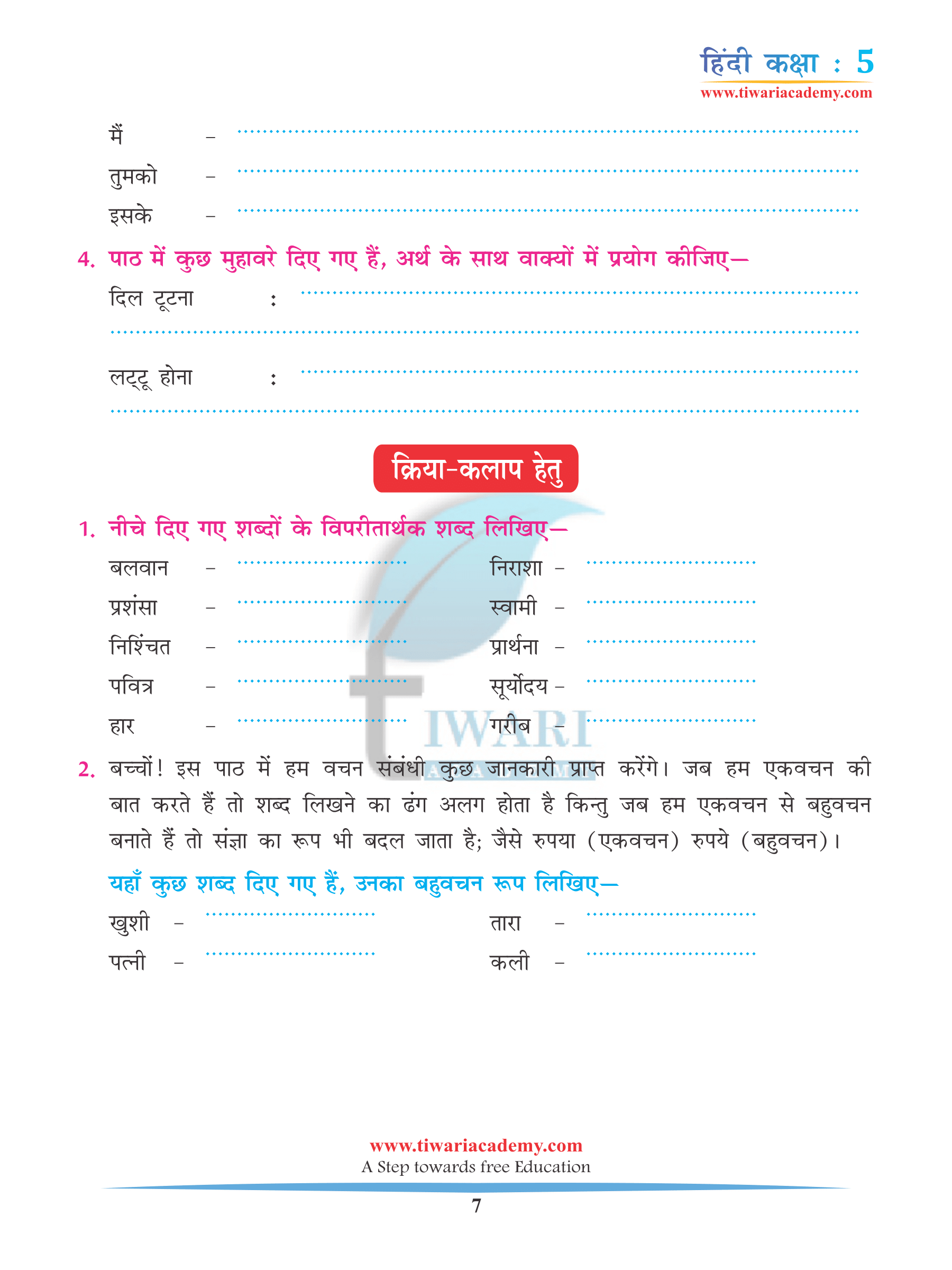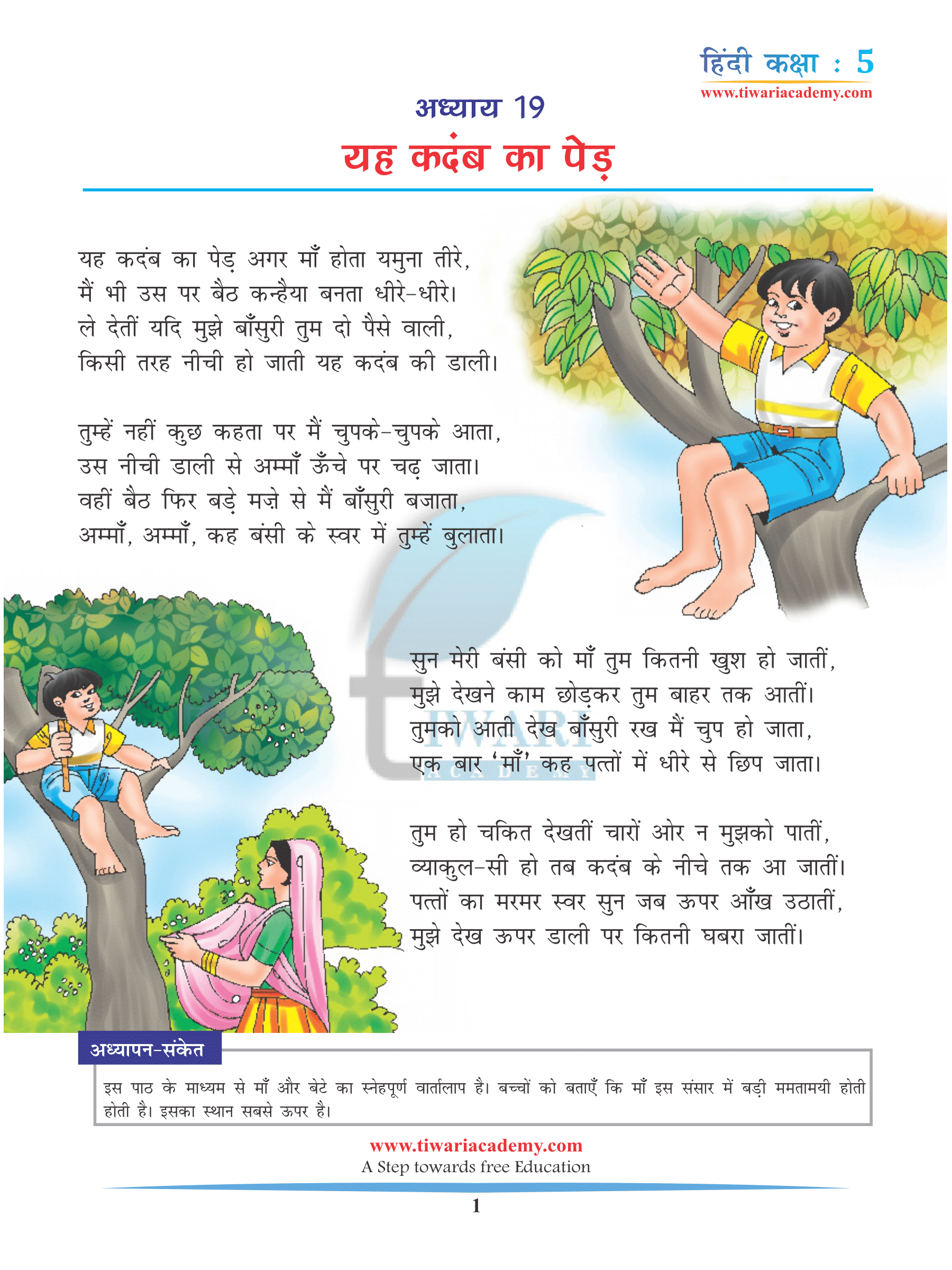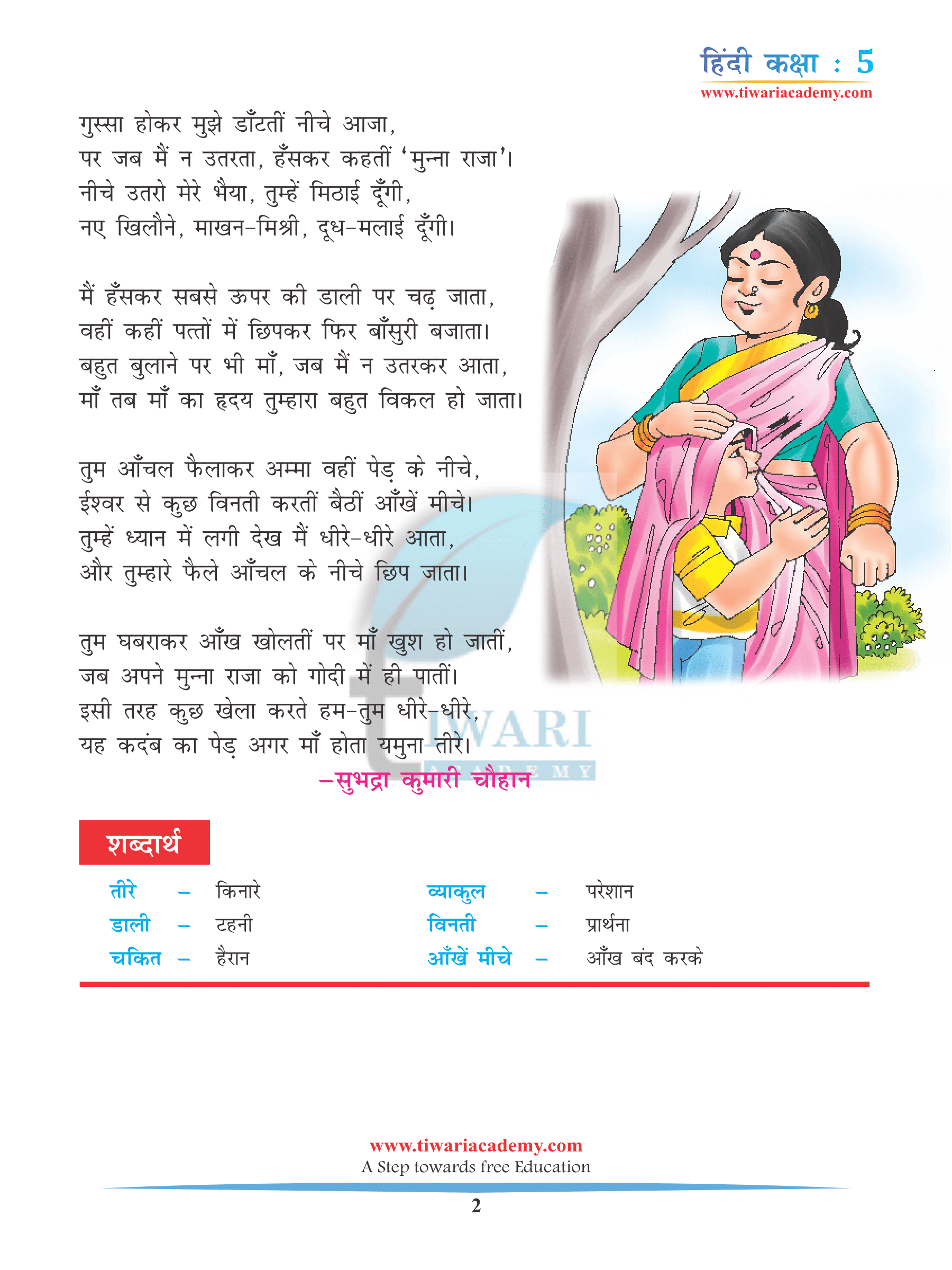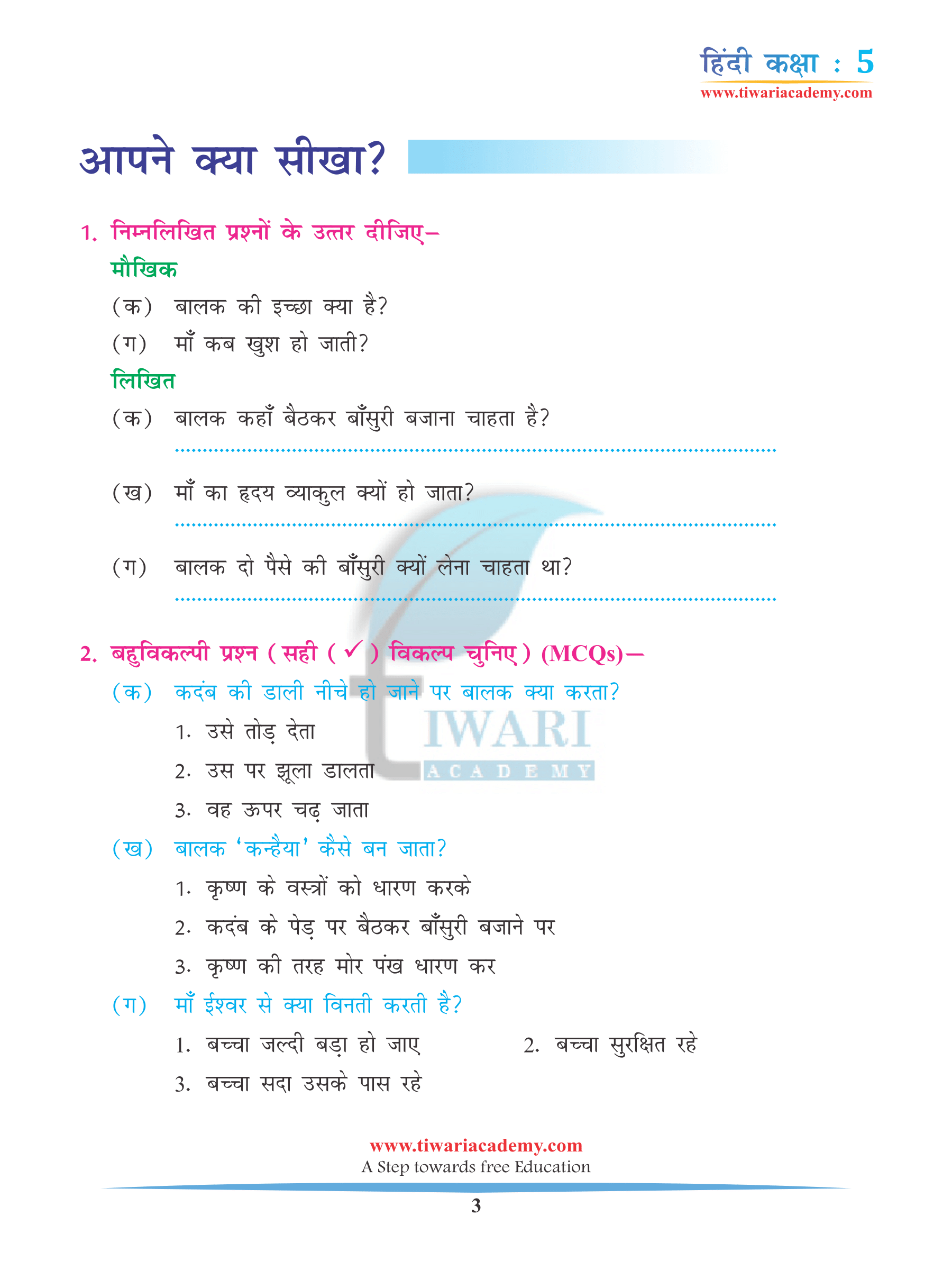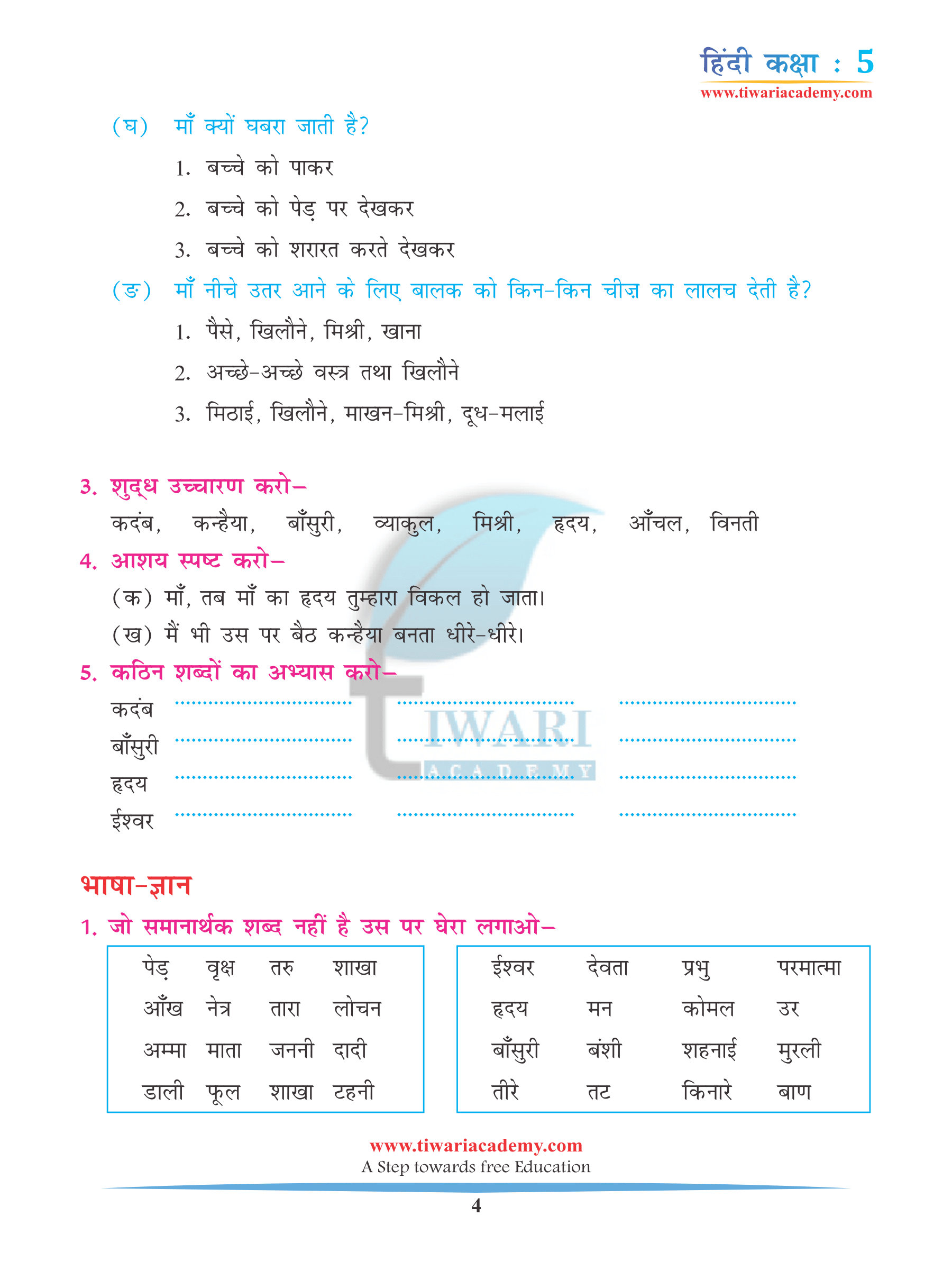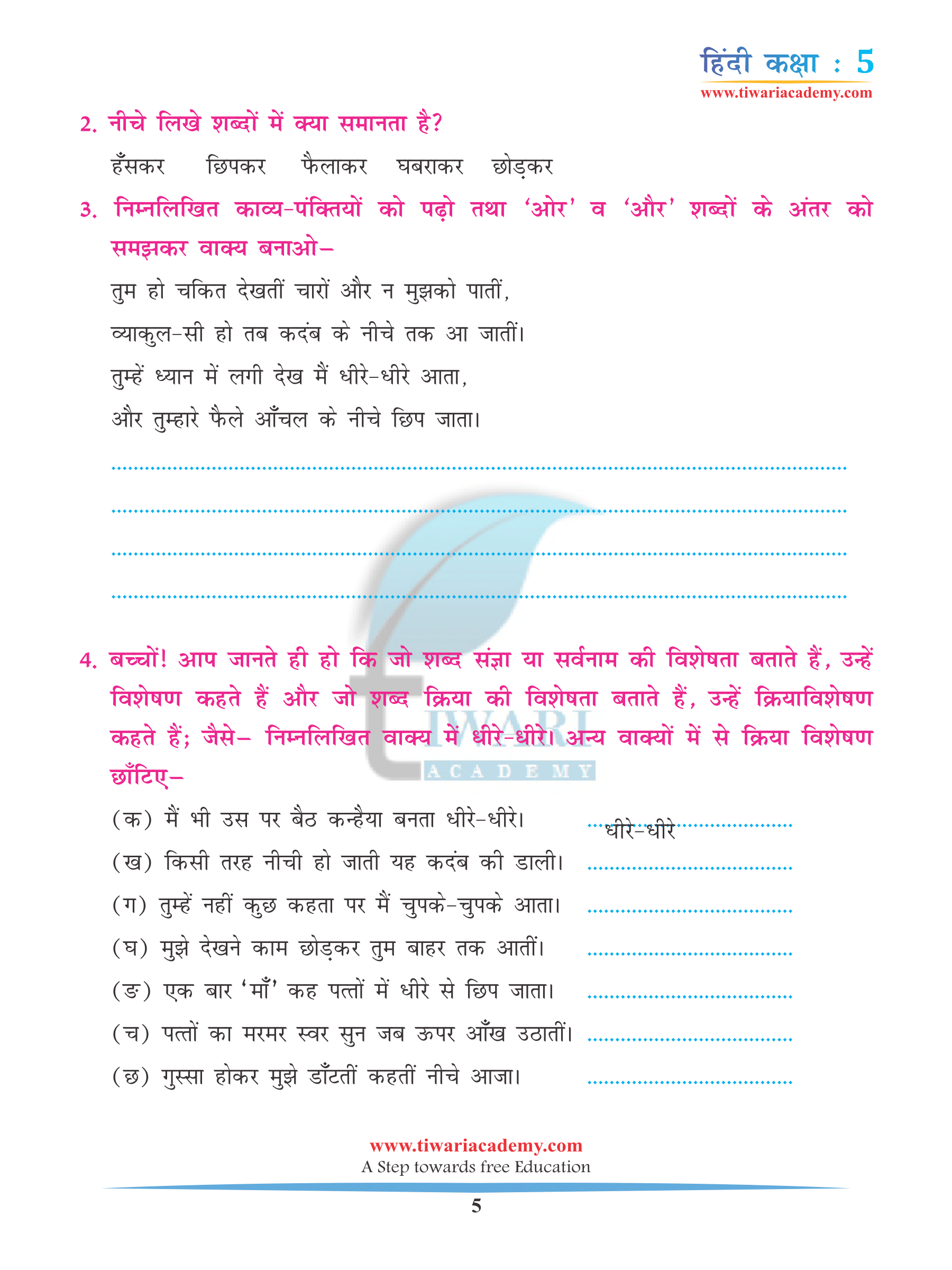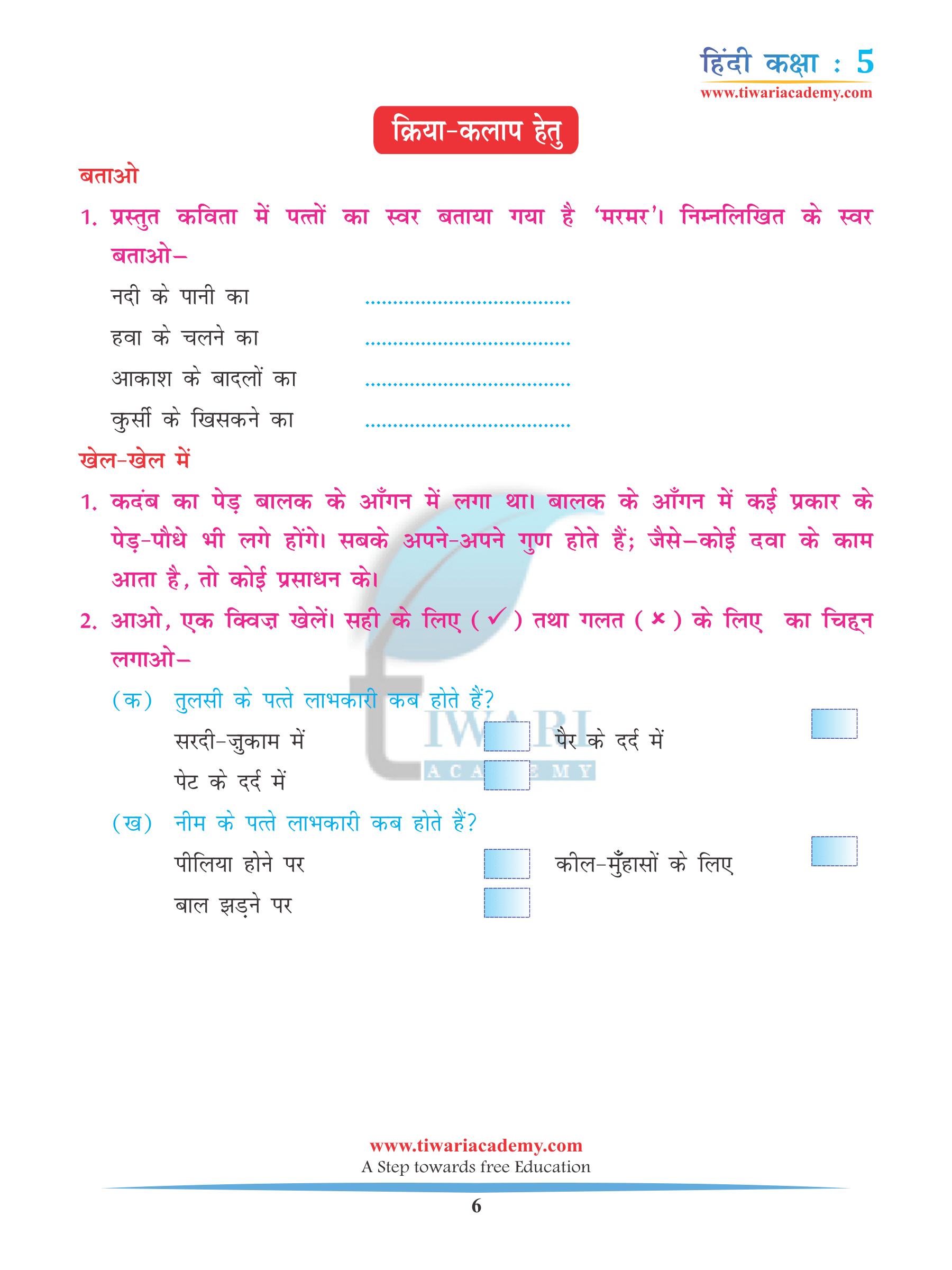 Last Edited: December 21, 2022