Get here NCERT Solutions for Class 5 Hindi Chapter 11 Chawal Ki Rotiyaan from NCERT Hindi Textbook Rimjhim. Students can get here NCERT Textbook answers and extra questions with suitable answers to prepare exams. All the contents are updated for CBSE session 2023-24.
Class 5 Hindi Chapter 11 Question Answers and Practice Book
Class 5 Hindi Chapter 11 Chawal Ki Rotiyan Solutions
Chawal Ki Rotiyan: During your elementary school classes, you meet so many other children. Some of them have habits of not sharing their things and some of them do. Because they feel happy after sharing. Do you like to share things? What if it is your favorite food? In the story CHAWAL KI ROTIYAN of class 5 Hindi subject you will read about the character COCO. COCO is eight-year-old who doesn't like to share his food with his friends. What he felt when he lied to a lot of his friends is given in the story. It is up to you to decide whether he has done right or wrong in the story of chapter 11 class 5 Hindi NCERT.
| | |
| --- | --- |
| Class: 5 | Hindi |
| Textbook: | Rimjhim |
| Chapter: 11 | Chawal Ki Rotiyaan |
Question Answers of Chapter 11 Exercises
Since childhood, our parents, teacher, and elder taught us to share our food without siblings and friends. It helps us to make friends who share their favorite food with us. Most of the children share their things. But when it comes to their favorite food as CHAWAL KI ROTIYAN children like coco hesitate. That took away so many things because his friend thought he already ate the rotiyan so he can't eat anything else. Do you remember when you have done such things to save your favorite food?
Grade 5 Hindi Chapter 11 Question Answers
In the story, CHAWAL KI ROTIYAN of chapter 11 class 5 Hindi subject has many moments when you will feel that COCO won. At that moment the story takes a really nice turn. Till the end of the story, COCO couldn't have his favorite CHAWAL KI ROTIYAN from the story given in class 5 Hindi NCERT. The story is fun to read and teaches you the moral that one should not lie. At the end of the chapter, you will not find the exercise questions as there are discussions given and project work. This creative work will help you to understand the crops other than Wheat that you use for making bread.
Class 5 all Subjects Solution App
If you want you class 5 all subject solutions, download Tiwari Academy Class 1 to 12 solution app free. In Tiwari Academy Solution app answers are in Hindi and English Medium updated for session 2023-24.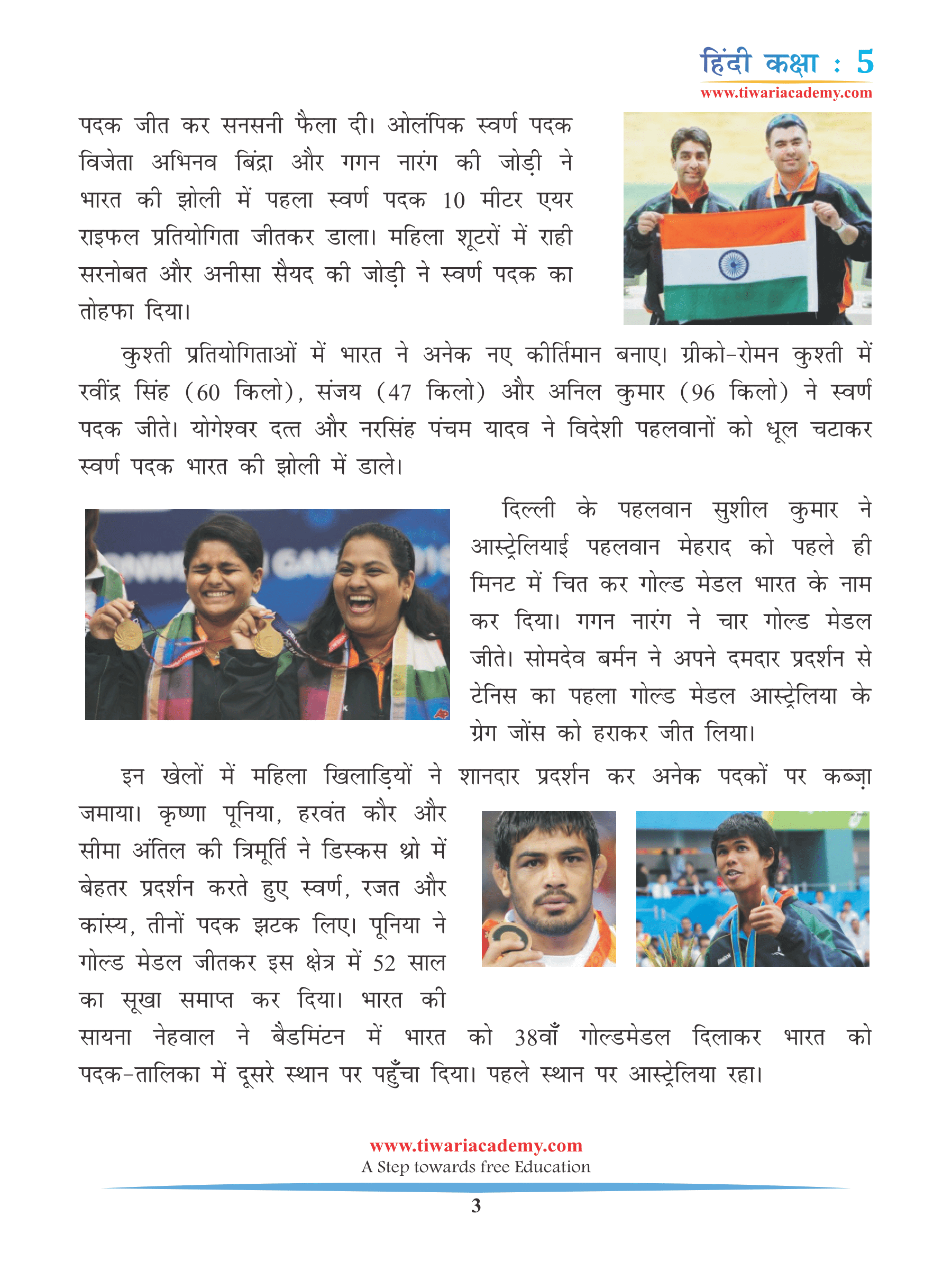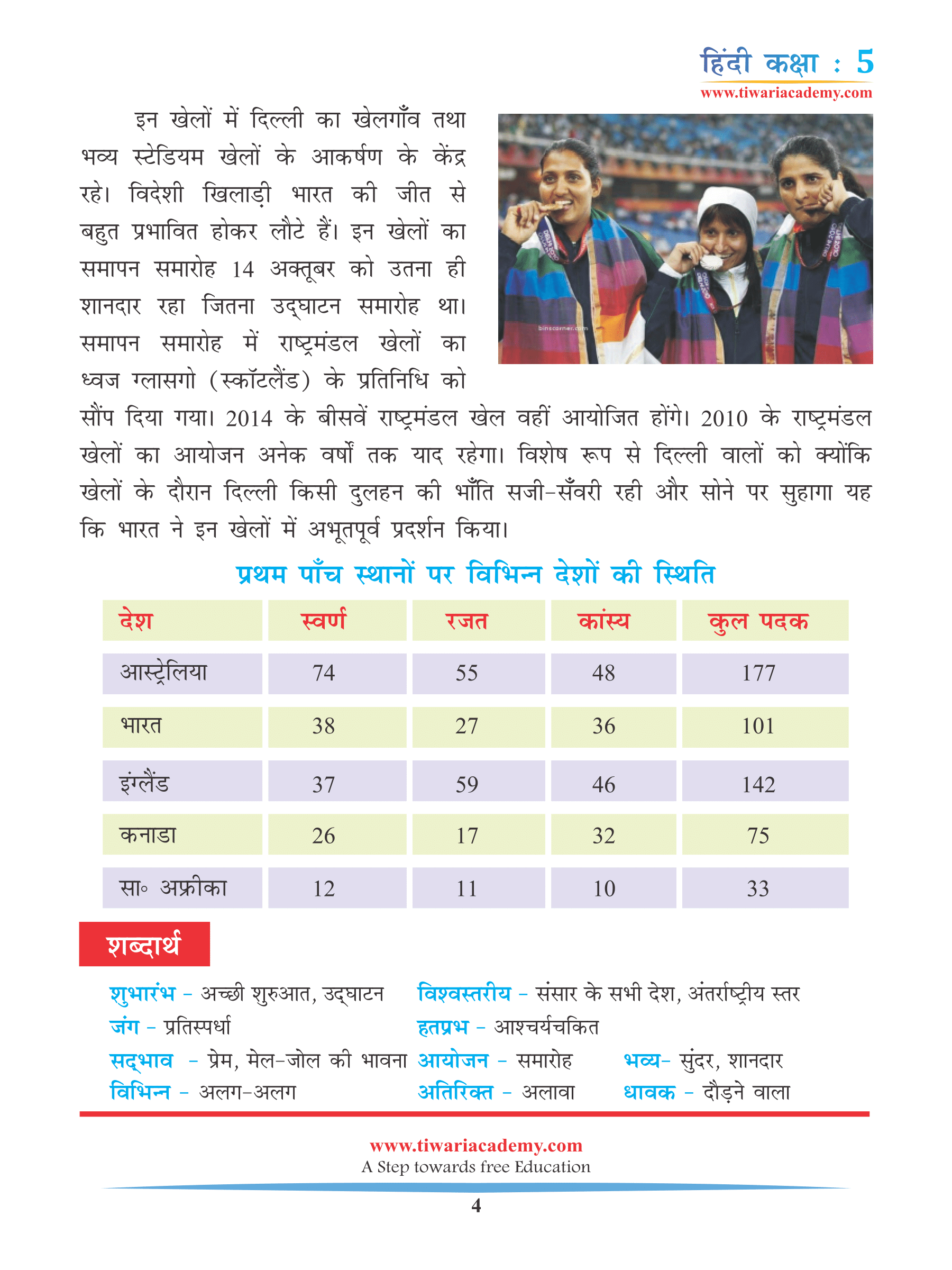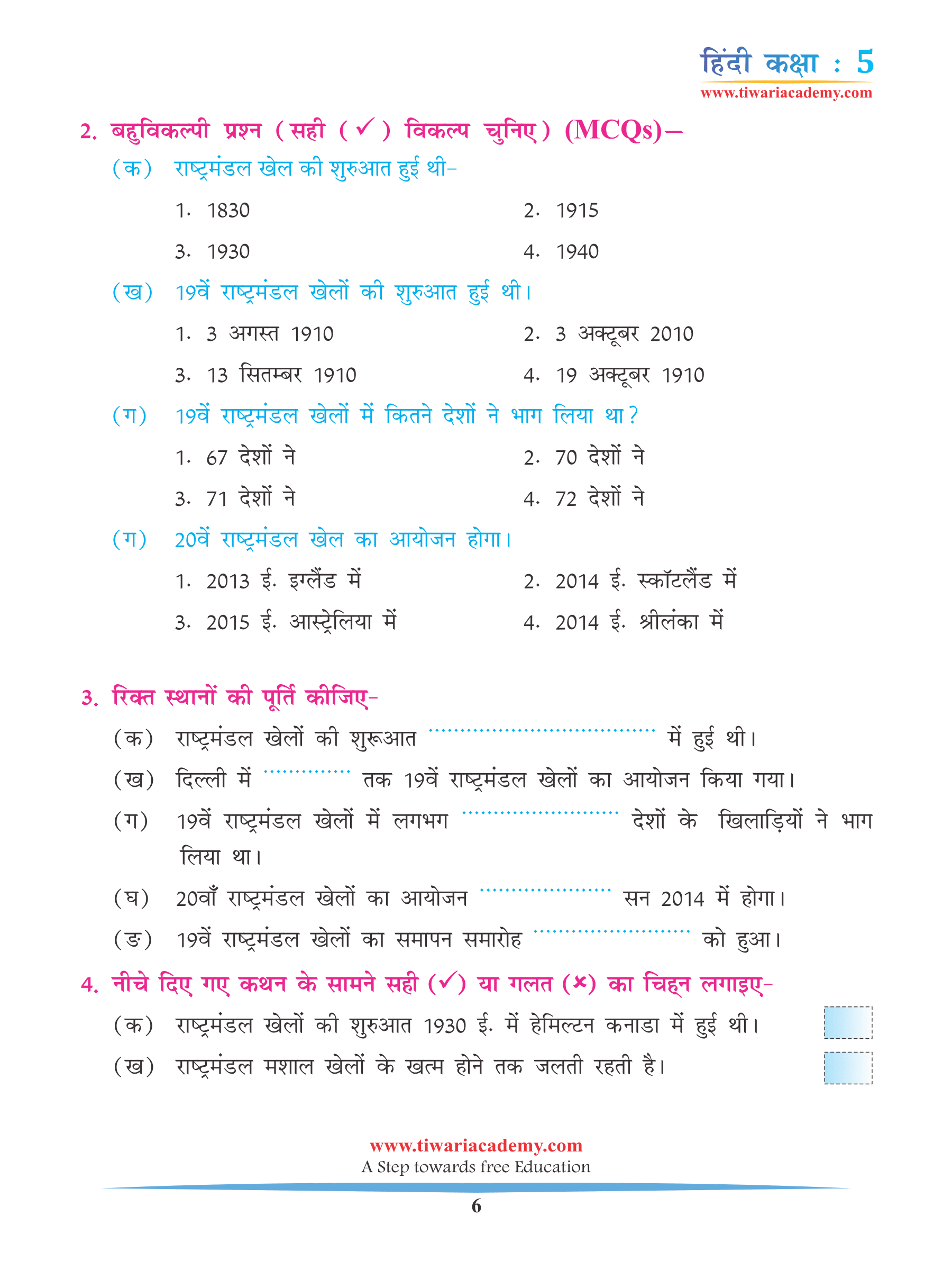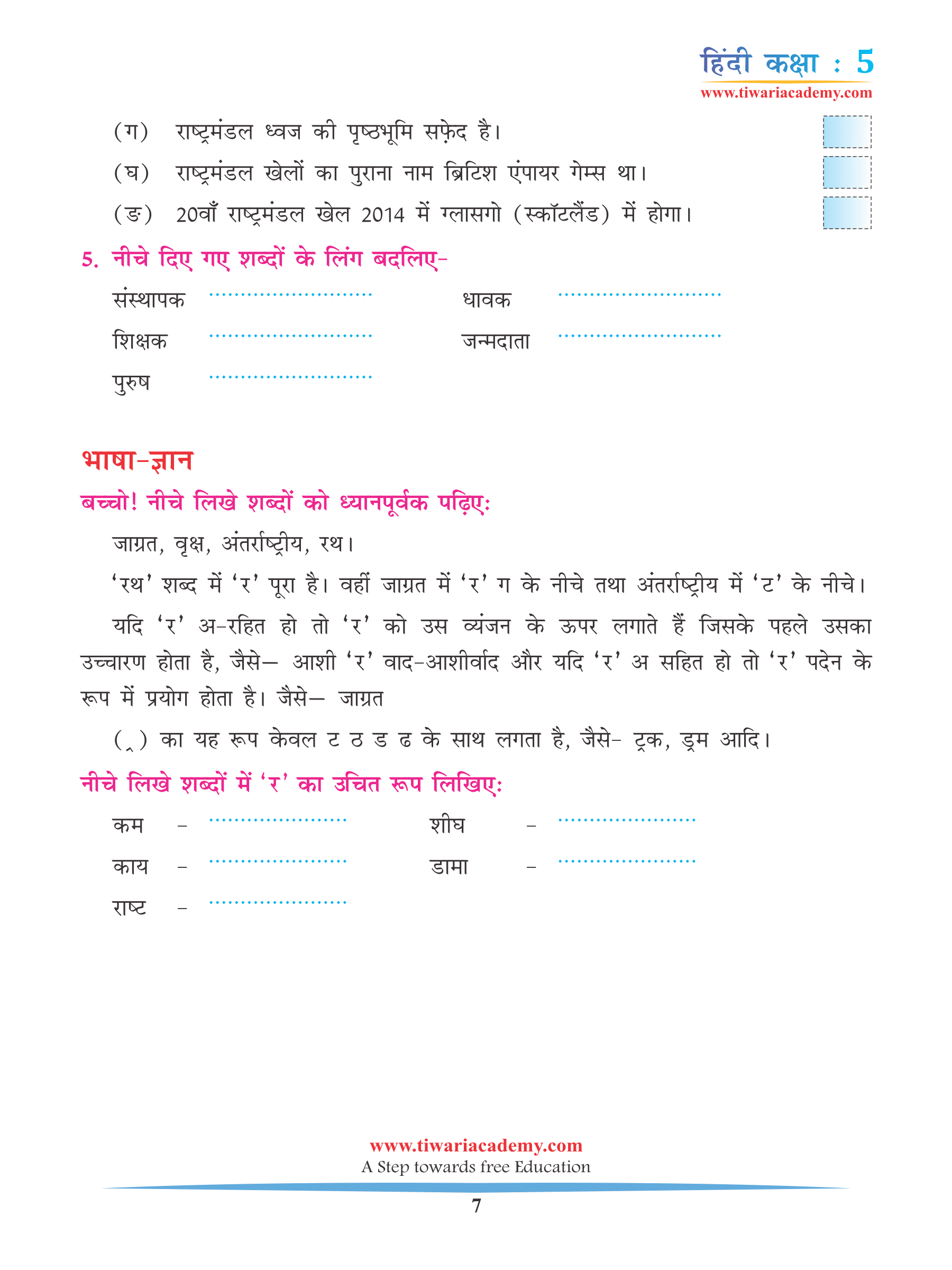 Last Edited: December 21, 2022