Free and updated NCERT Solutions for Class 5 Hindi Chapter 13 Swami Ki Dadi from NCERT Textbook Rimjhim. Exercises questions and extra questions with suitable answers are given to help the students in internal assessments tests and exams.
Class 5 Hindi Chapter 13 Question Answers and Practice Book
Class 5 Hindi Chapter 13 Swami ki dadi Solutions
Swami Ki Dadi: The story in chapter 13 of class 5 NCERT is presented by the well know Indian literature writer RK Narayan. RK Narayan was an Indian writer who is best known for his works set in the fictional South Indian town of Malgudi. Here, the story "Swami Ki Dadi" is talks about a boy named Swami who lives with his grandparents. The protagonist is a young boy named Swami. Swami very obedient and hardworking. He is also very attached to his grandmother. Laying on her lap he discusses about the Swaminathan's Grandfather who is a Police Magistrate.
| | |
| --- | --- |
| Class: 5 | Hindi |
| Textbook: | Rimjhim |
| Chapter: 13 | Swami Ki Dadi |
Question Answers of Chapter 13 Exercises
The story is set in a small village in India. His grandfather is a very strict man and his grandmother is a very loving woman. However, Swami is very fond of his grandfather and enjoys spending time with him. Whereas, she is always there for her grandson, Swami, and is always ready to help him in whatever way she can. The story Swami ki Dadi from class 5 Hindi changes when Swami's grandfather gets very sick and is taken to the hospital. Swami and his grandmother decides to pray to God for his grandfather's recovery. How does the prayer helped him to recover you will read in the story in chapter 13 of class 5 Hindi subject.
Grade 5 Hindi Chapter 13 Question Answers
The story SWAMI KI DADI from class 5 NCERT tells a lot about the love and care of grandparents. By reading the story one would definitely feel emotional and happiness. At the end you will be asked to solve some exercises questions. These question may be asked for the final examination. In the second part of chapter 13 from class 5 NCERT hindi you will find introduction AAS PASS where it tell you about the upcoming poems. Along with Hindi comic named Dabbu ji and Rambabu ji which is another form of creative writing.
NCERT Solution App for Grade 5 Students
CBSE NCERT Solutions of Class 5 all subjects in Hindi and English are given in Tiwari Academy App. We are trying to provide the best solutions but in simple and easy to understand language. If someone find error, please contact us to rectify the same.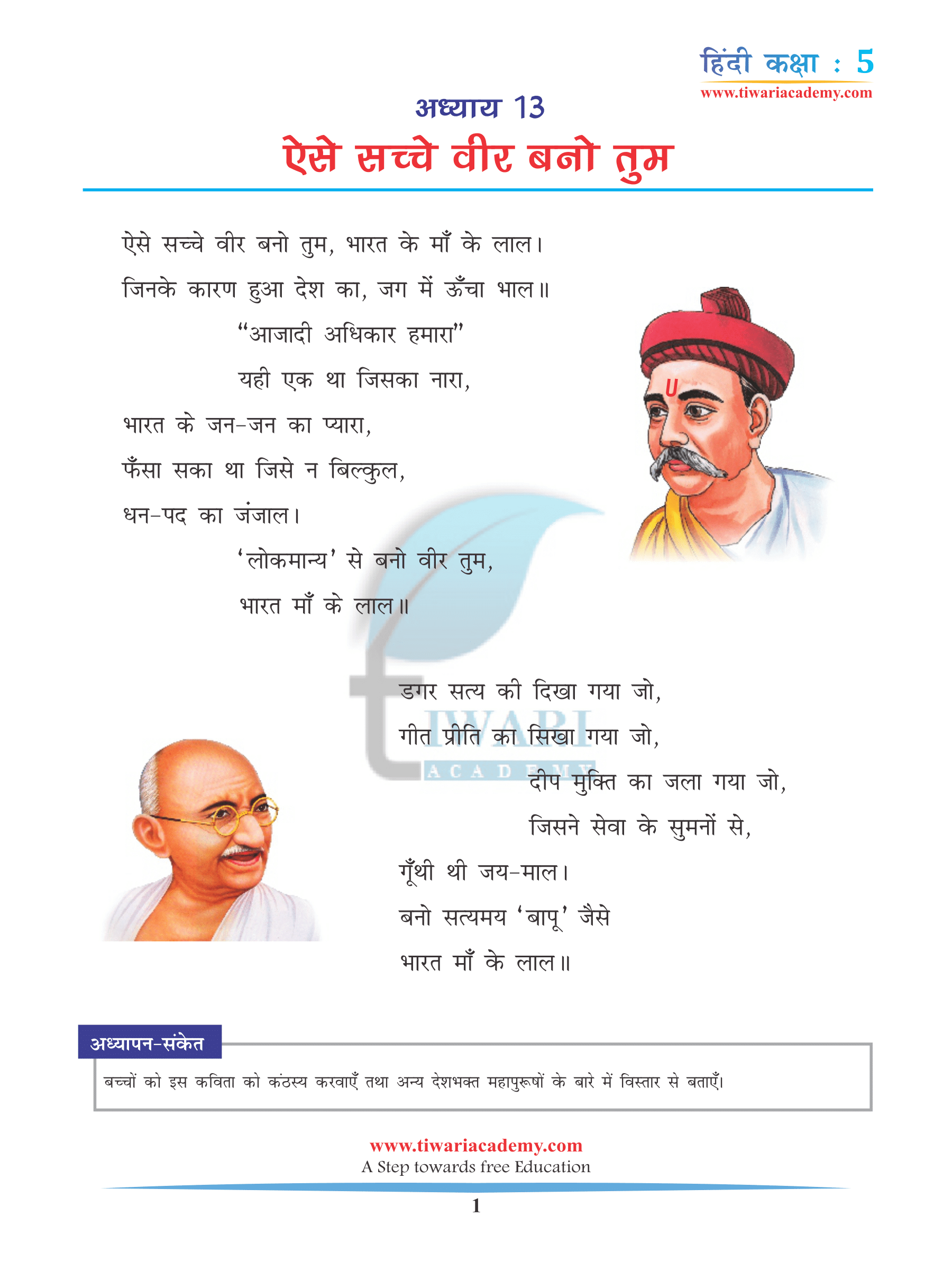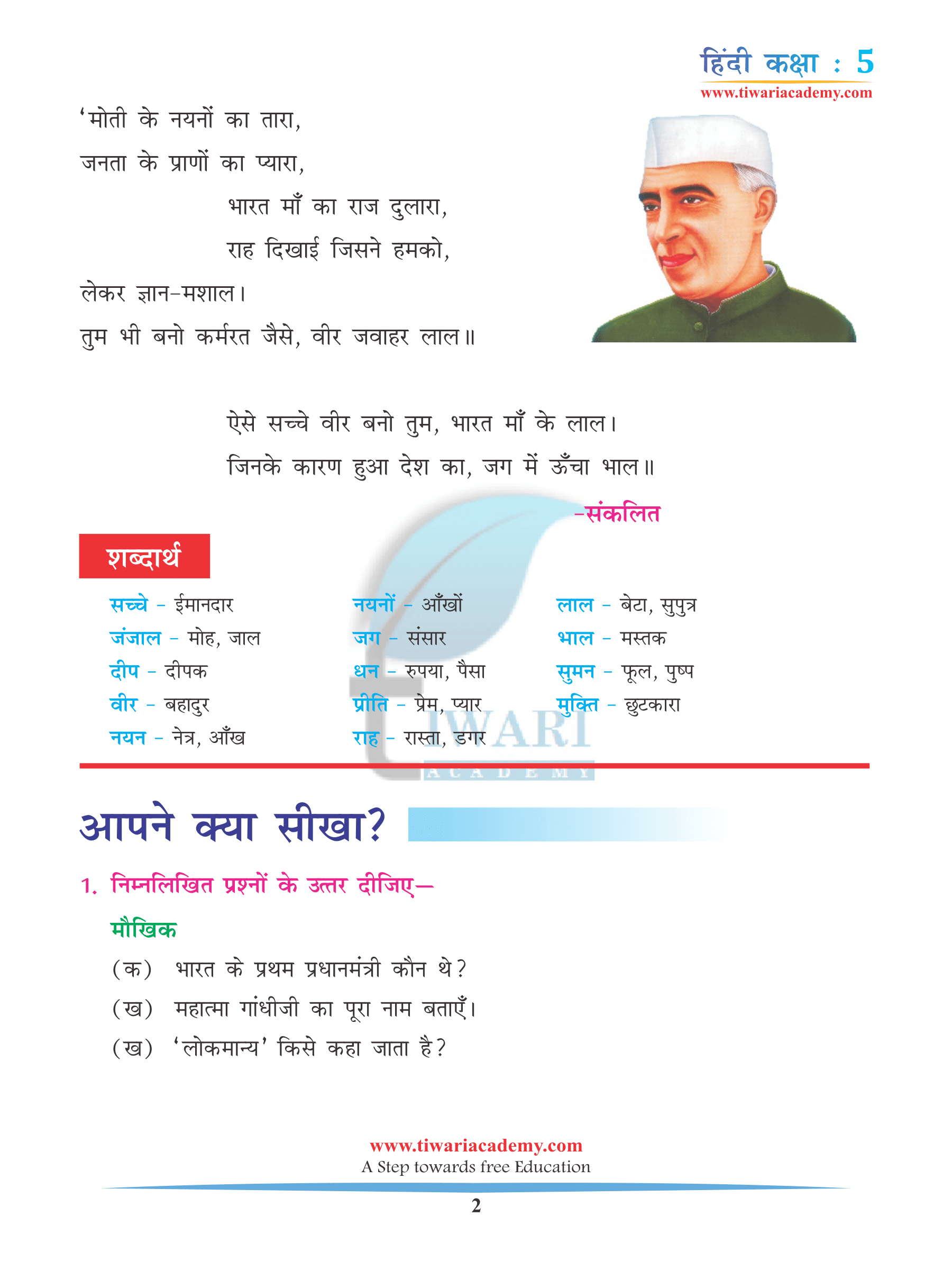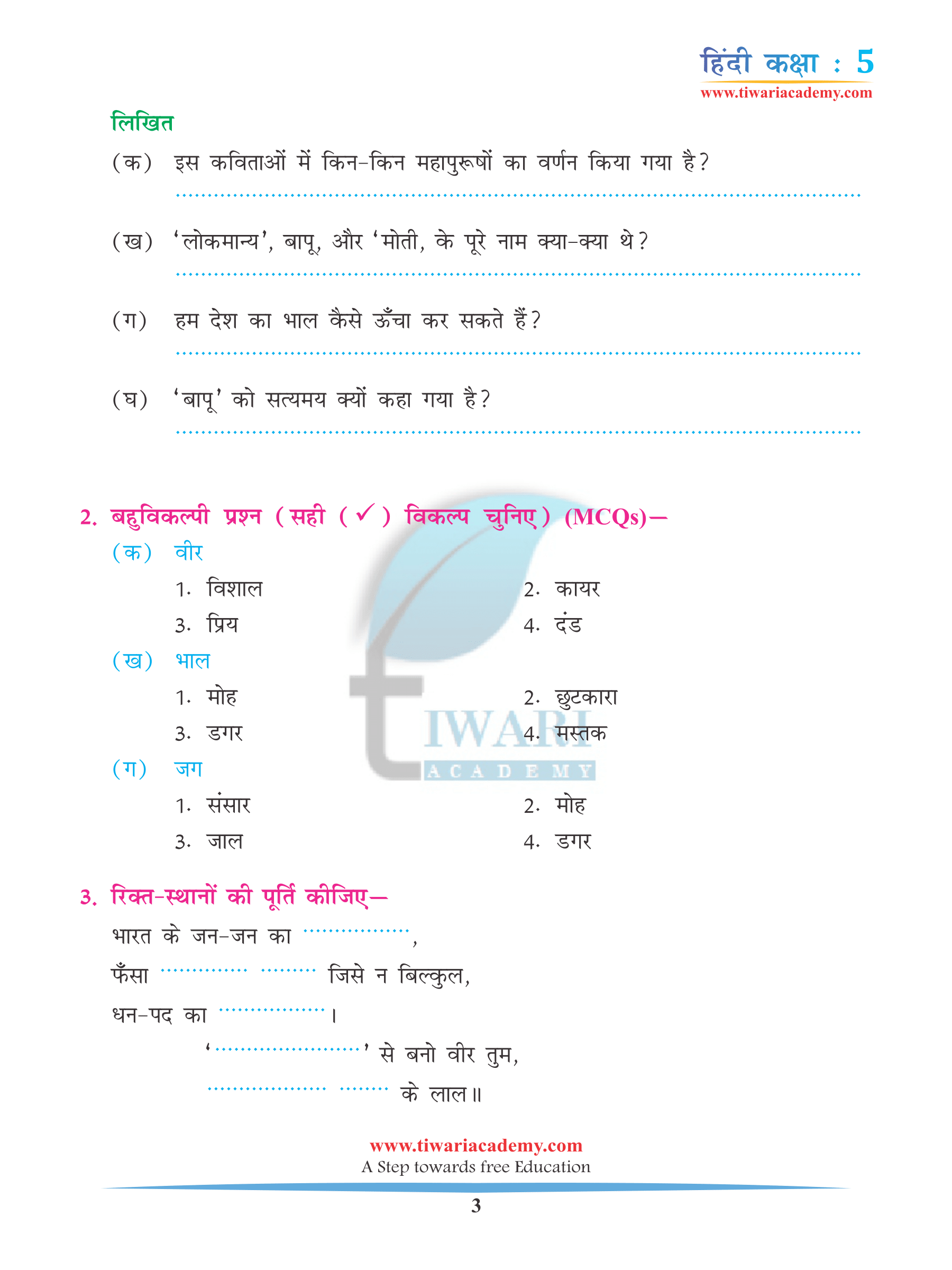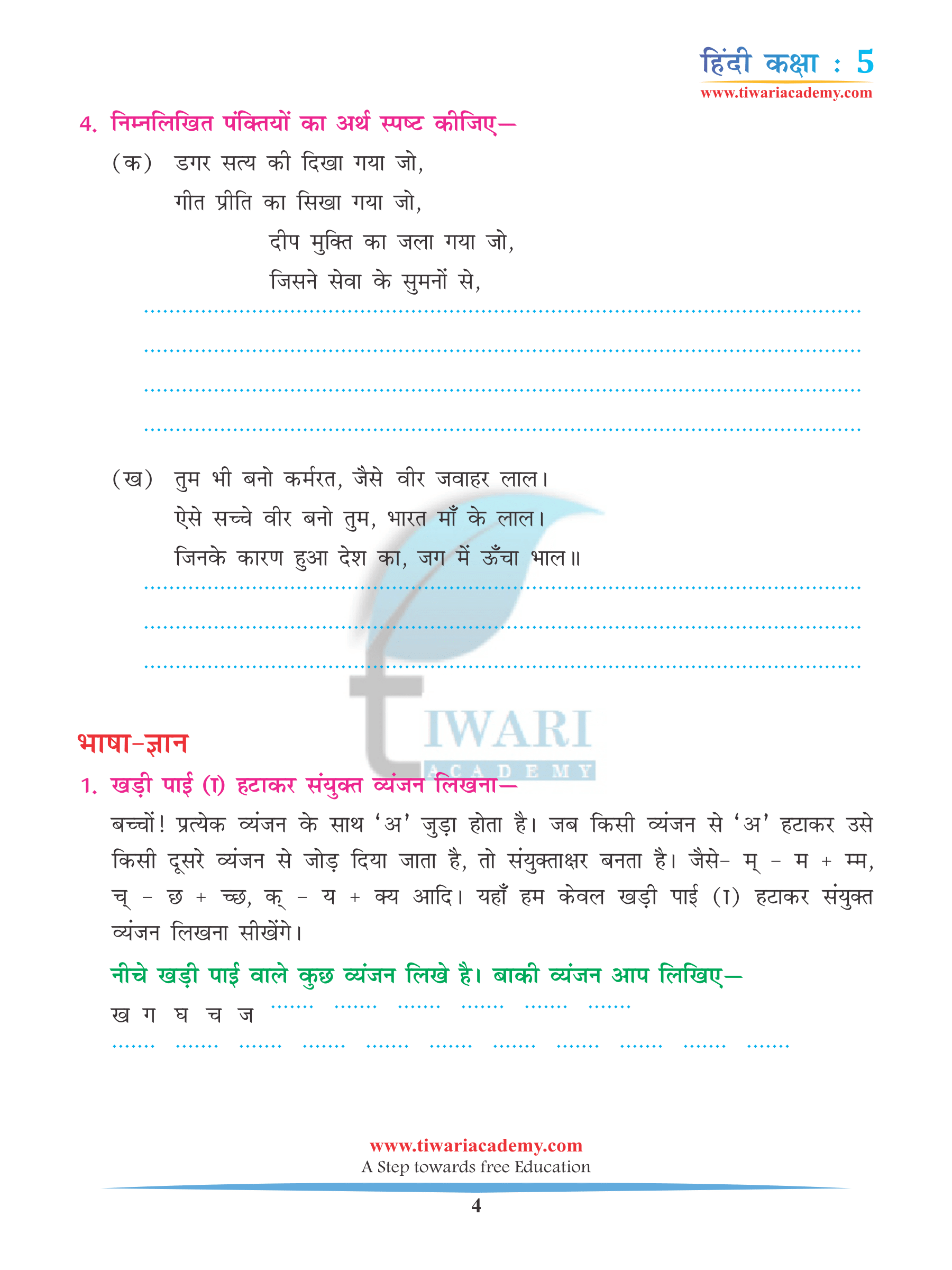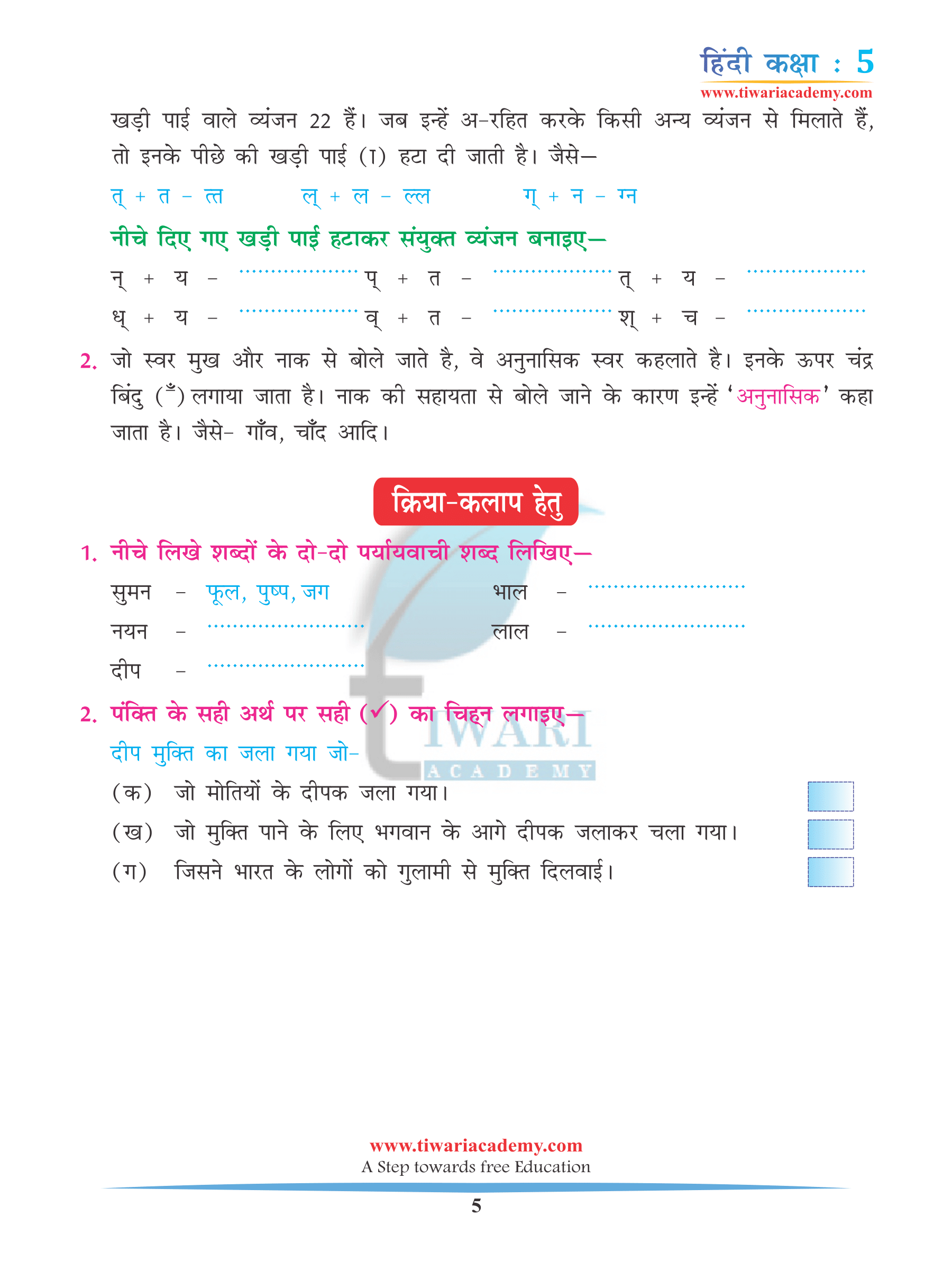 Last Edited: December 21, 2022